Back to School Guide 2015
Nonni's THINaddictives: Full of taste and goodness!
Each year more and more parents are sending their children to school with a home packed lunch to ensure they are eating enough healthy and nutritious foods. But with packing lunch day after day you can soon run out of ideas, and kids get sick of eating the same things day after day. Thankfully the internet of full of creative school lunchbox ideas, and Nonni's THINaddictives make the perfect school lunchbox snack!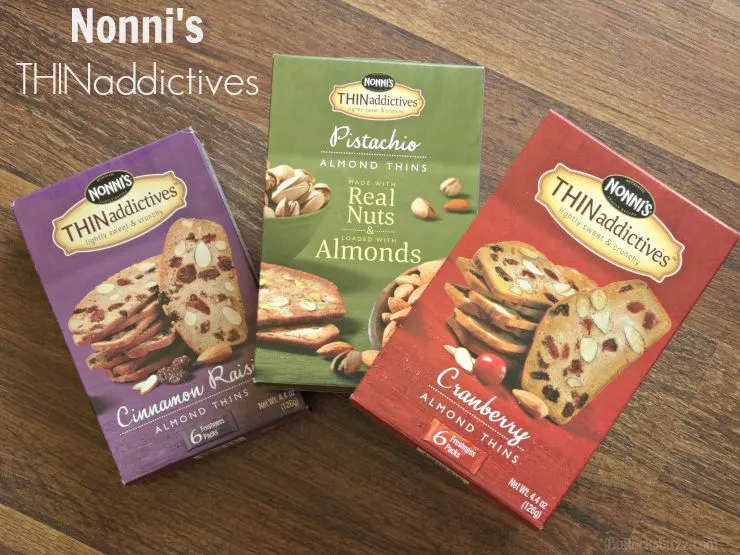 Made by the same company that makes Nonni's Biscotti and Biscotti Bites, these tasty little cookies are sure to be a hit in your house! Each one has a fresh, homemade taste and that's because THINaddictives are made from a family recipe using real ingredients like eggs, flour, sugar, raisins, and cranberries – the same ingredients you use at home when you bake!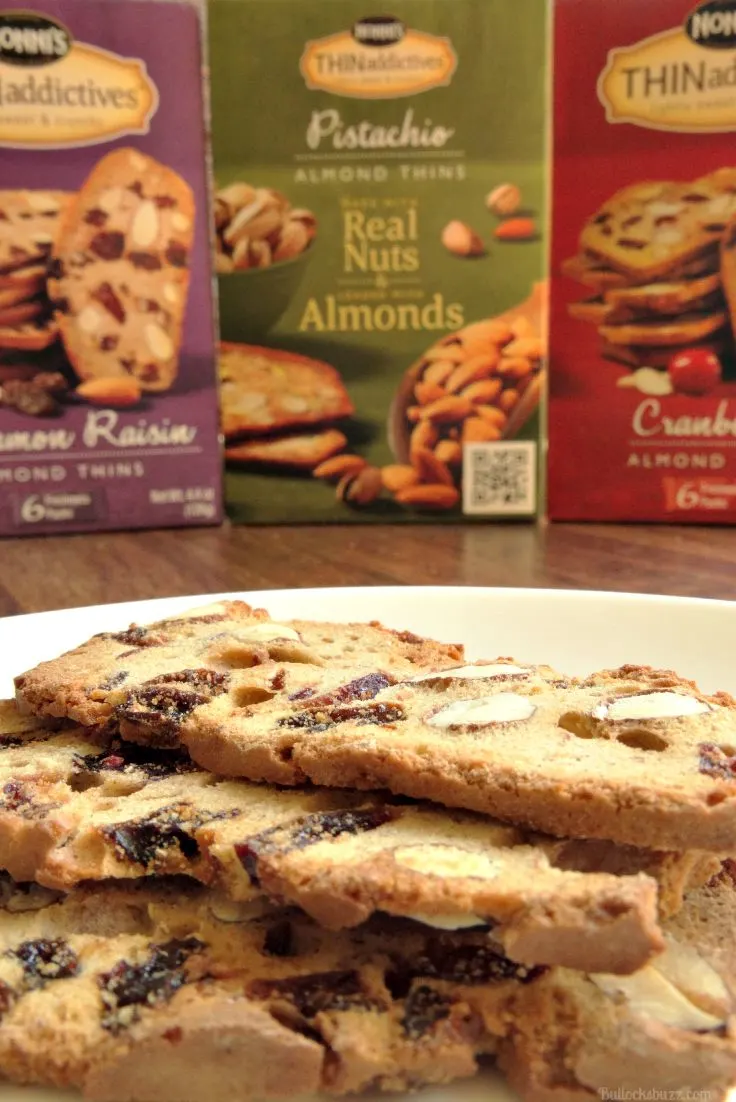 Nonni's THINaddictives are the perfect textural combination of slightly crunchy and slightly chewy. And just as their name implies they are quite thin, and totally addictive! They come in six incredible flavors including:
Cranberry Almond

Cinnamon Raisin

Blueberry Oat

Banana Dark Chocolate

Mango Coconut Almond

Pistachio Almond
My personal favorites are the Cranberry Almond, Cinnamon Raisin and Pistachio. Nonni's THINaddictives actually remind me of biscotti, except they are lighter, thinner and have much less calories. And since they have a slightly sweet flavor from the almonds and fruits, kids will love them too! Plus, and I know I've mentioned it above, but the contrasting textures of crunchy and chewy – especially with the Cranberry Almond – really give these cookies an extra something special! But the best part is how each THINadditctive is literally packed with flavor and goodness, too! Just look at all those cranberries and almonds!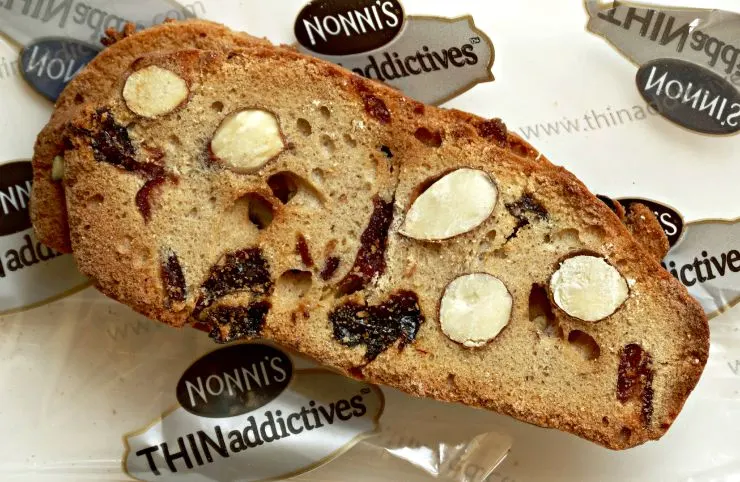 Each box of Nonni's THINaddictives comes with 6 individually-wrapped packages of 3 cookies each. These little packages are not only convenient, but they are the perfect size for a kid's lunch and on-the-go snacking. Even better, each serving is low-sodium, low-fat (only 3 to 4 grams of fat depending on flavor), low-carb, and has just 100 calories! Plus, one serving contains 3 grams of protein. Oh, and those 3-4 grams of fat? That's primarily the "good" kind of fat which comes from the nuts, none of it is saturated or transfats.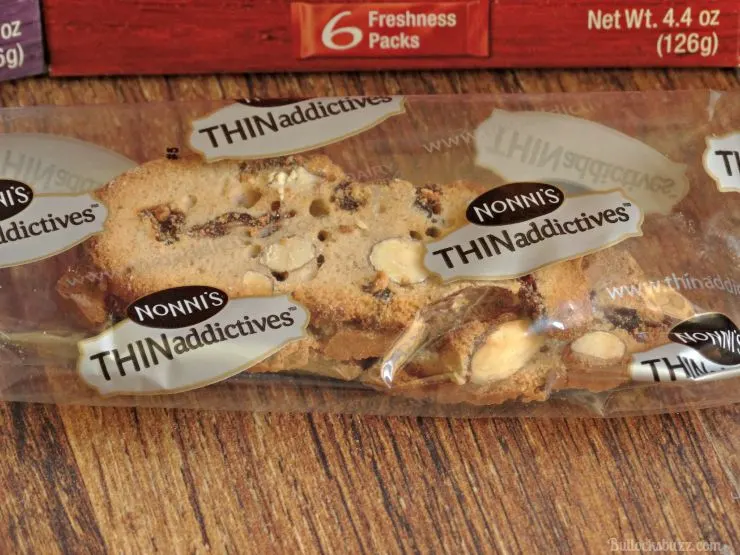 Nonni's THINaddictives also taste great when paired with a cup of tea or coffee, and even as an after school snack along with a glass of milk! This school year quit sending the same old chips, pretzels and cookies, and send Nonnie's THINaddictives instead! You can find Nonni's THINaddictives at your favorite grocery, drugstore and big box store. Use this handy store locator to find a retailer near you. And for a limited time, Nonni's is offering a $1 off coupon for THINaddictives – grab it now!
Connect with Nonni's : Website
Connect with Nonni's THINAddictives: Website | Facebook | Twitter
Have you tried THINAddictives? What is your favorite flavor?