Over ten years ago I was involved in a car accident that has left me with chronic neck and upper back pain. For several years afterwards I was constantly searching for something that would help alleviate the pain. I went through hours and hours of physical therapy, constantly applied hot and cold compresses, took hot baths, tried yoga and, unfortunately, went through the whole spiel of taking muscle relaxers and pain pills which resulted in addiction. Since taking pain pills for the rest of my life was not a viable or healthy option, I knew I had to find something that would work. Finally, a physical therapist suggested I try a TENS unit, and it turned out to be the most effective solution I have found! And now, thanks to Omron, I have one I can use at home whenever I need!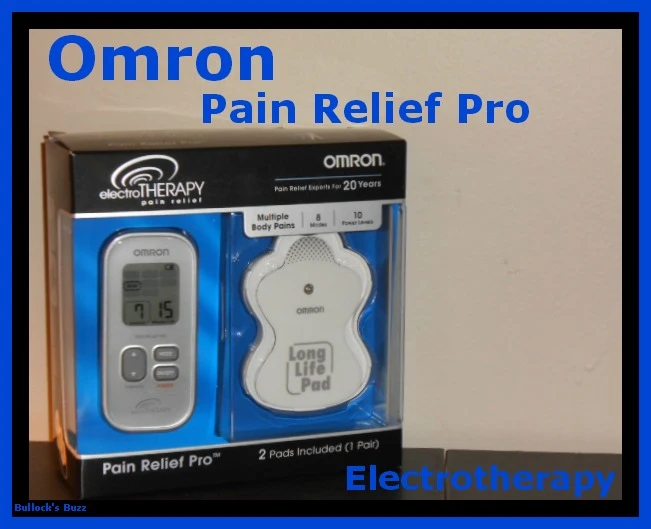 Omron Healthcare is a leader in manufacturing medical equipment for health monitoring and therapy for use in both home and professional environments. Their product line includes blood pressure monitors, electronic fever thermometers, respiratory therapy devices, step counters, and several professional medical devices – all made to help you be in your best health. Omron offers two different TENS units, the latest being the one I received, the Pain Relief Pro.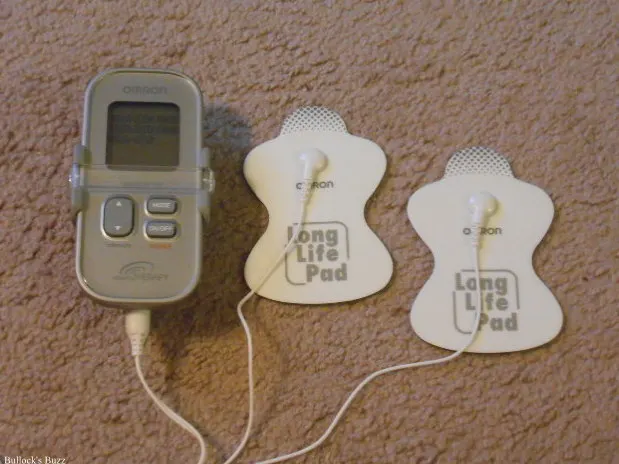 A TENS unit (Transcutaneous Electrical Nerve Stimulation) is thought to work by disrupting the pain cycle by delivering a different, non-painful sensation to the skin around the pain site, therefore changing the way we feel pain from that area. It is also thought that depending on the frequency the unit delivers, the electrical stimulation can trigger the body to release those natural painkillers known as endorphins which help promote an overall feeling of well-being. Many people find that a TENS unit will give them temporary relief from stiff, achy or sore muscles and joint pain. Best yet, there are zero side effects, you do not need a prescription and TENS units are FDA cleared.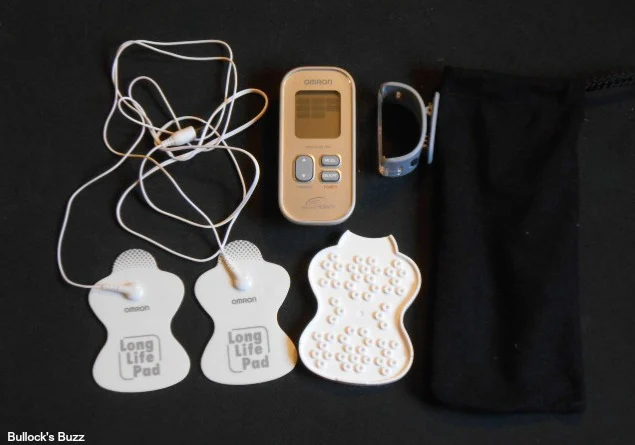 The Pain Relief Pro is reliable, affordable and very easy to use. It comes with everything you need including the unit, the electrode cords, 2 large-sized, self-adhesive pain relief pads, a handy pad holder, a clip so you can easily attach the unit to your belt or waistband, a convenient carrying pouch, 2 AAA batteries, an instruction manual, a quick start guide and pad placement guide. Close to the size of a smartphone, the Pain Relief Pro is so small and lightweight that you can take it wherever you need to go easily concealing it under your top or jacket.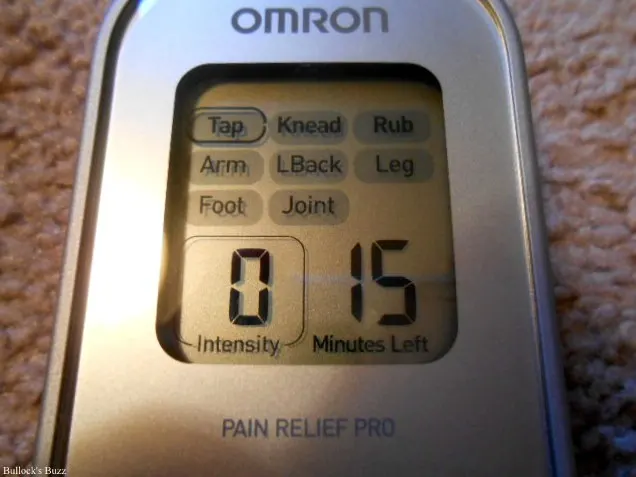 The unit features an LED screen and comes with eight pre-set modes so you can customize it to your exact type of pain. These include five settings for pain in the Arm, Lower Back, Leg, Foot and Joints and three modes for relaxing your muscles: Tap, Knead and Rub. There are also a total of ten levels of intensity which allows you to further customize your therapy and provides the exact amount of relief you need.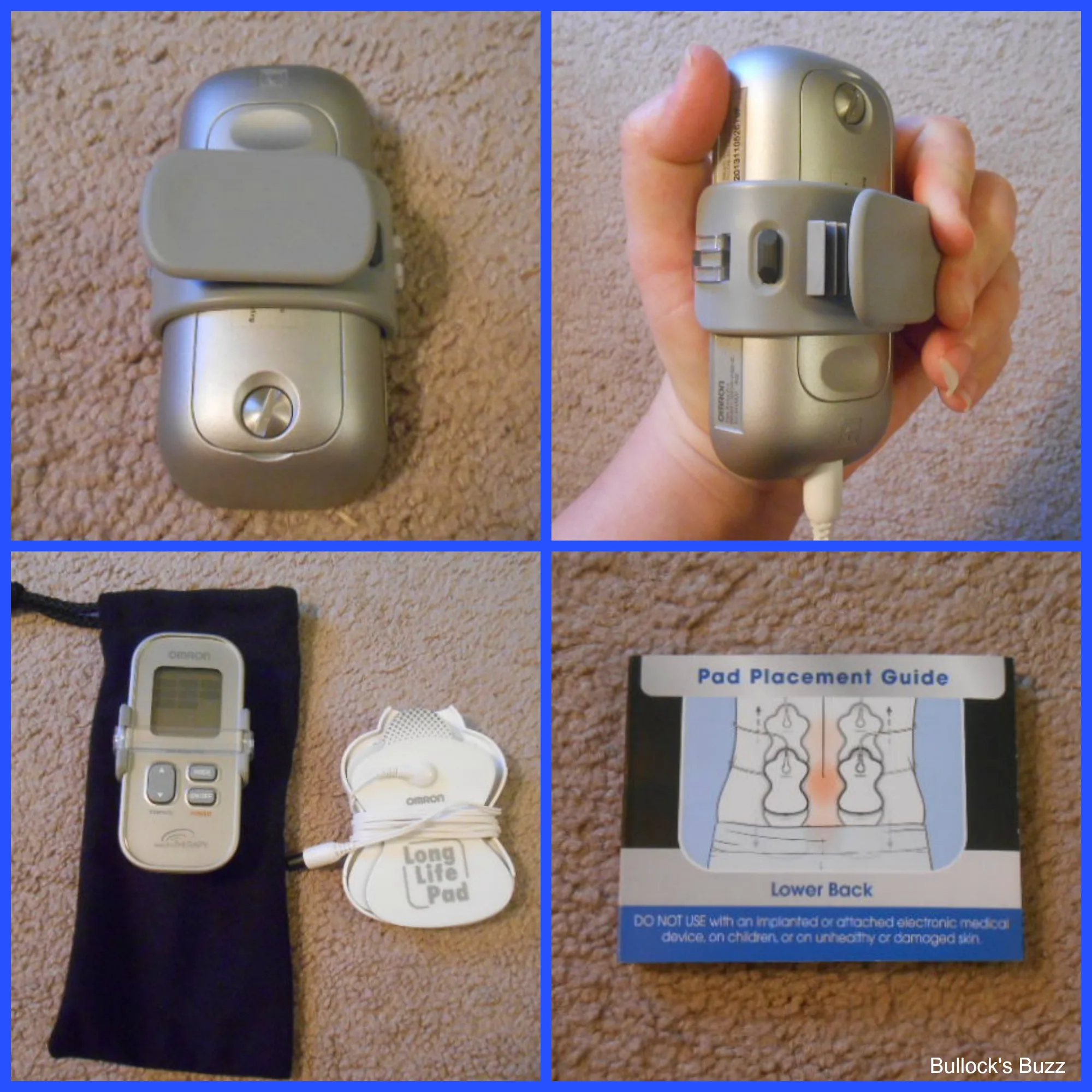 Ever since I received the Pain Relief Pro (aff. link), managing my pain has become much simpler. I find that it works wonders, especially on those days where the pain is greater. It takes around 15 to 20 minutes of use for me to receive relief that lasts for a good while. I like that it has so many preset modes, and the fact that the pads are a larger size than others which to me is more effective. I also like the handy pad holder which keeps the pads from bending or getting messed up while not in use. Overall, I definitely recommend Omron's Pain Relief Pro.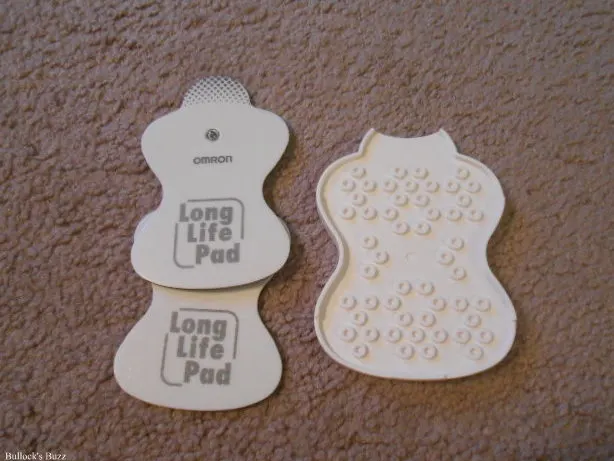 If you are looking to find a way to achieve a higher quality of life while suffering from chronic pain without the use of addicting narcotics, talk to your doctor about how electrotherapy products may work for you!
You can order the Pain Relief Pro TENS unit directly through Amazon and Omron's website, as well as find a listing of stores where it is available near you. Simply visit https://omronhealthcare.com/.