February 14th is right around the corner. This Valentine's Day, many Americans will turn to online dating apps looking for the perfect partner for a romantic evening.
But what is the state of online dating in 2020? Who's using these online dating apps, are they successful, and most of all, how can you stay safe while meeting hot, new singles in your area? Pro-Tip: avoid links that advertise meeting "hot new singles in your area."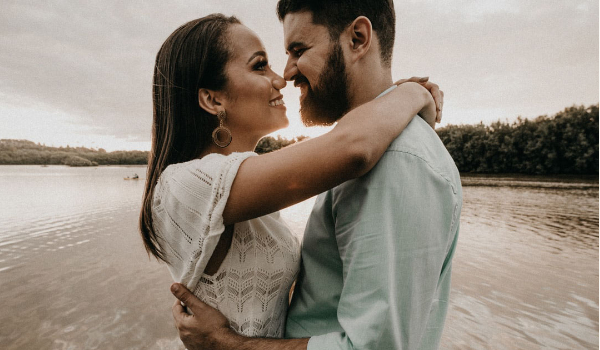 Who's Using Online Dating Apps?
While online dating was once seen as the territory of the hopeless and heartbroken, today 30% of American adults have tried an online dating app or website; that number jumps to 50% for people under the age of 30.
Members of the LGBTQ+ community are also more likely to use online dating as a way to meet partners, with 65% of homosexual relationships in 2017 starting through online dating. It's also worth noting that more men use dating apps than women, with men making up 52.4% of users and women making up 47.6%.
Online dating tends to be more popular in large cities where people marry later. For instance, according to eHarmony.com, around 50% of New York state residents are single and a large percentage of those residents use online dating to find a romantic relationship. That means about 10 million single people could be swiping this Valentine's Day, about the same number of residential pools throughout the entire country. In stark contrast, there are very few online dating users in Idaho, where 60% of the population is married.
What's the Economic Impact of These Apps?
Even though 72% of Americans are scared of taxes, we're certainly not afraid of online dating. The market for online dating apps is exploding as online dating shifts from a fringe idea to the primary mode of meeting potential mates. As a result, around 1,000 new dating apps premier annually, adding to the existing 2,500 already in the United States.
Lots of these sites are free, relying on sponsorships and ad revenue. However, many have paid upgrades, some costing users as much as $90 per year. Subscription-based sites like Elite Singles can rake in even more, depending on the type of subscription, ranging from $167.85-$383.40 per year.
Consequently, successful online dating apps can be very valuable. Take Bumble, a site that launched in 2014 with the premise that women would make the first move on the app. In 2018, the site brought in $162 million. The percentage of female CEOs in Fortune 500 companies topped 5% for the first time in Q1 2017, with 27 women heading major firms. One of those is Bumble's CEO, Whitney Wolfe Herd, who herself is now worth $290M.
But beyond what people spend on the sites themselves, online dating is having a real impact on the economy "because it's driving consumer spending, it's driving household formation," says Daniel McMurtrie, co-founder and CEO of Tyro Capital Management.
He goes on to link a boom in men's grooming products to the emphasis online dating puts on physical appearances, such as skin creams and hair and beard care products. After all, with many online dating apps, a picture is the first bit of information potential dates see about a user. This one picture may determine whether or not a user gets a date at all.
Another way online dating is impacting the economy is through partnerships with restaurants, theaters, and retailers. Many of the biggest online dating apps have begun hosting live events in large cities like New York or Los Angeles, where users from online can meet at a real, physical location that will be flooded with eager singles. Participants may receive discounts on food or drinks if they show they are with the app. Even with those discounts, these businesses receive more traffic and publicity than they otherwise would.
How Can I Stay Safe While Dating Online?
One concern many users have when they first start with online dating apps is safety. This is a valid concern and it's smart to consider what risks are involved when you meet people online instead of through friends. For instance, providing even a little bit of personal information about yourself, including your birthday, address, or phone number, can make you vulnerable to identity theft. In fact, around 1 in 10 users on free dating sites are actually scammers.
Even more concerning, 10% of sex offenders and 25% of rapists use online dating to find their next victim. While only 2% of sexual assault claims are false, that means that the vast majority are true. At the end of the day, meeting strangers online can definitely be dangerous.
But don't let these numbers deter you. There are lots of easy, practical ways to stay safe while meeting promising matches. Below are just a few of the ways you can stay safe with online dating.
Use only online dating apps and sites whose names you recognize. Some small dating sites are either unsafe or a scam, plus many of the big sites like Tinder are adding panic buttons and anti-catfishing software to cut down on fake profiles and keep users safer. You can also read reviews of online dating apps before you choose which one (or which ones) you want to use. If lots of users report scams, phishing, or catfishing, you know that's not the app for you.
Research your date online before you meet them in person. If you can't find anyone by that name on social networking sites, that might be a warning. Granted, there are still people who don't have social networking accounts, but the vast majority of Americans (around 79%) do, and by scoping out their profile you can tell whether they have been honest in how they've represented themselves. You can also check the National Sex Offender Registry before meeting.
Be suspicious of users who disclose too much personal information too quickly. While some well-intentioned people are simply over-sharers, scammers often rely on making victims feel sorry for them so that victims will offer (or at least not object) to give money or provide favors. Yes, some people are simply down on their luck, but if someone is serious about dating you, they usually want to impress you, not make you pity them.
Meet in public places that are familiar to you and drive yourself or take trusted transportation to and from the date location. If someone insists on picking you up, taking you home, or knowing where you live, this might be a warning sign. A respectful date will understand why you don't want to reveal too much personal information too quickly and will respect your privacy.
Share details about your date with a trusted friend or family member. This includes the time and location of your date, as well as screenshots of your date's pictures and online dating app profile.
Check-in with your friends or family regularly so they know that you're ok. If you worry that texting on your date is rude, tell your date you're letting your friends know you're safe and keep your texts quick, or excuse yourself to the restroom and text from there. And don't be embarrassed to let your loved ones know that you're meeting people online.
As of 2017, nearly 40% of heterosexual couples and 65% of homosexual couples found each other online, so the use of online dating apps is hardly unusual. But keeping yourself safe is vital as this trend continues to grow. Rely on these tips to keep you safe as you venture into the world of online dating apps.