Using shadow prints and color guides, these Paint by Shadows Art Kits from Chirpwood come with everything you need to paint gorgeous art, even if you're a beginner!
Ever since I was a child, I've wanted to learn how to paint. And while we had arts and crafts class at school, we never delved too far into any craft we were taught.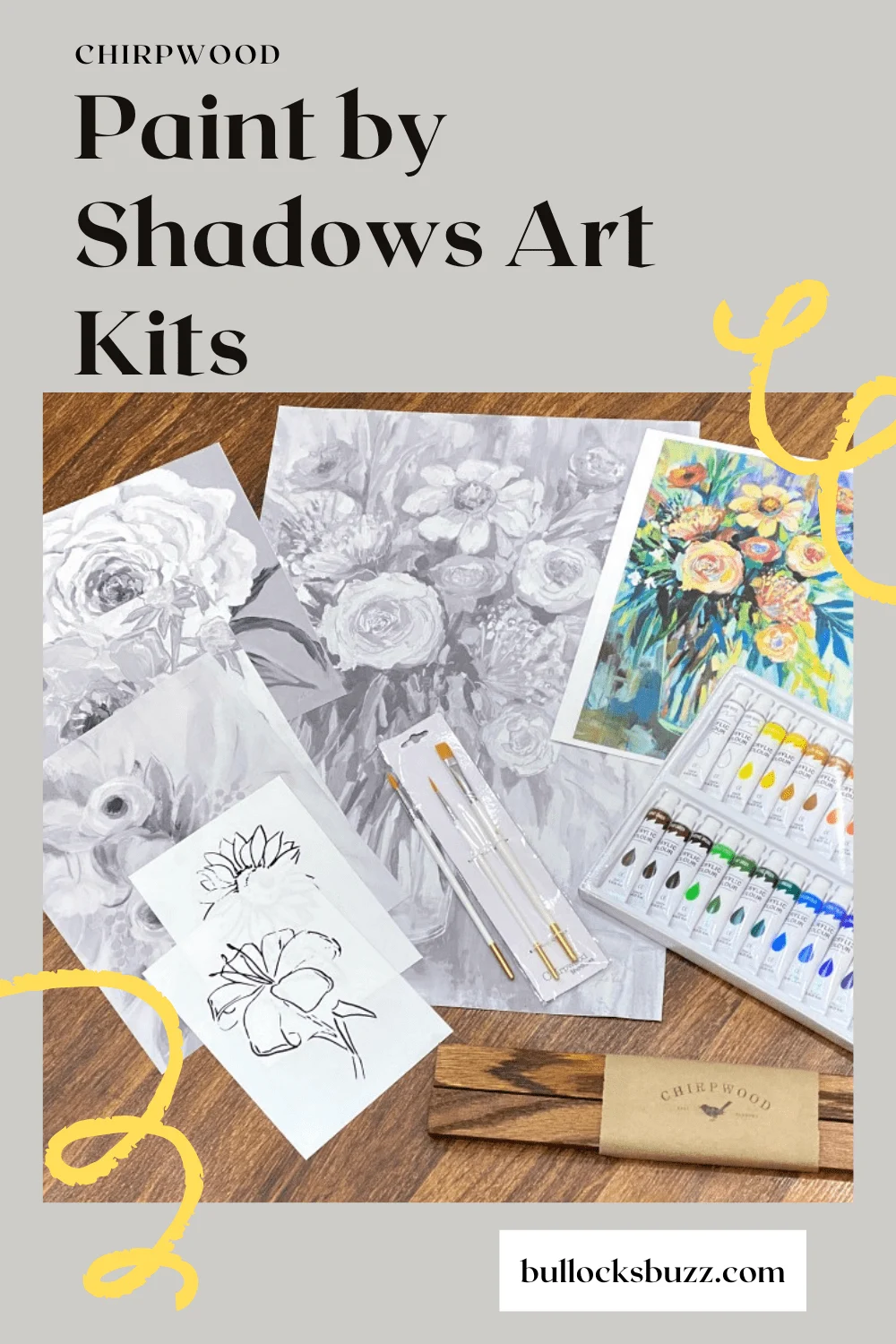 Growing up I would watch my sister draw and paint like it was second nature, but no matter how hard I tried, I could never do it myself. I'd start on something and then become so upset at how bad my "artwork" looked that I wouldn't finish it. It got so frustrating that I eventually gave up.
With the Paint by Shadows Art Kits from Chirpwood, however, painting has become a fun and relaxing pastime, and a great way to reduce stress!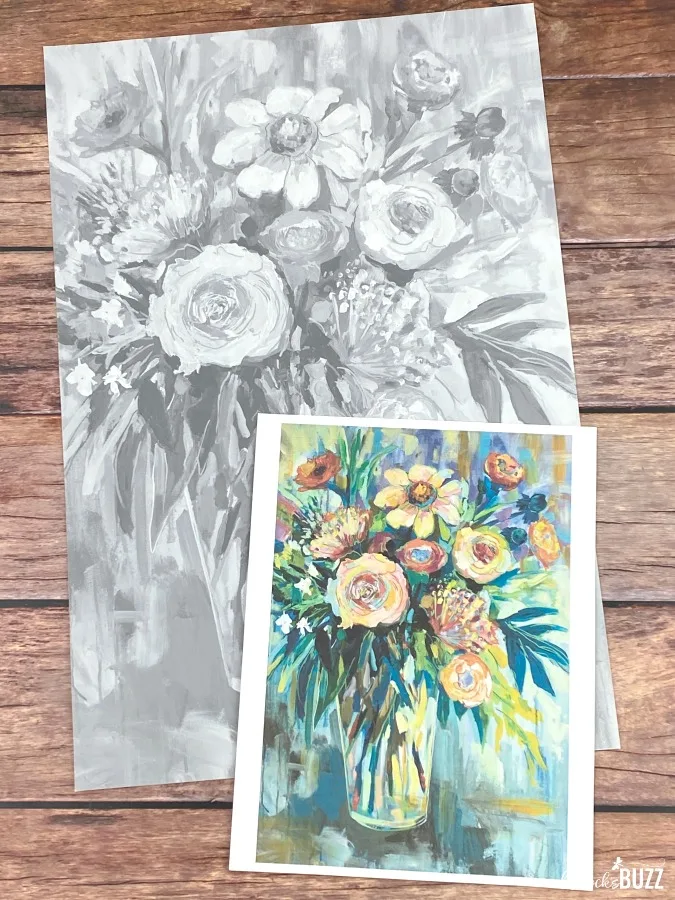 WHAT ARE PAINT BY SHADOWS ART KITS?
When you want something more than a paint-by-number kit but aren't quite ready for a blank canvas, the Paint by Shadows Art Kits from Chirpwood is the perfect answer.
Painting by Shadows is similar to painting by numbers, except you are using shadows and an in-color image to reference instead of numbers.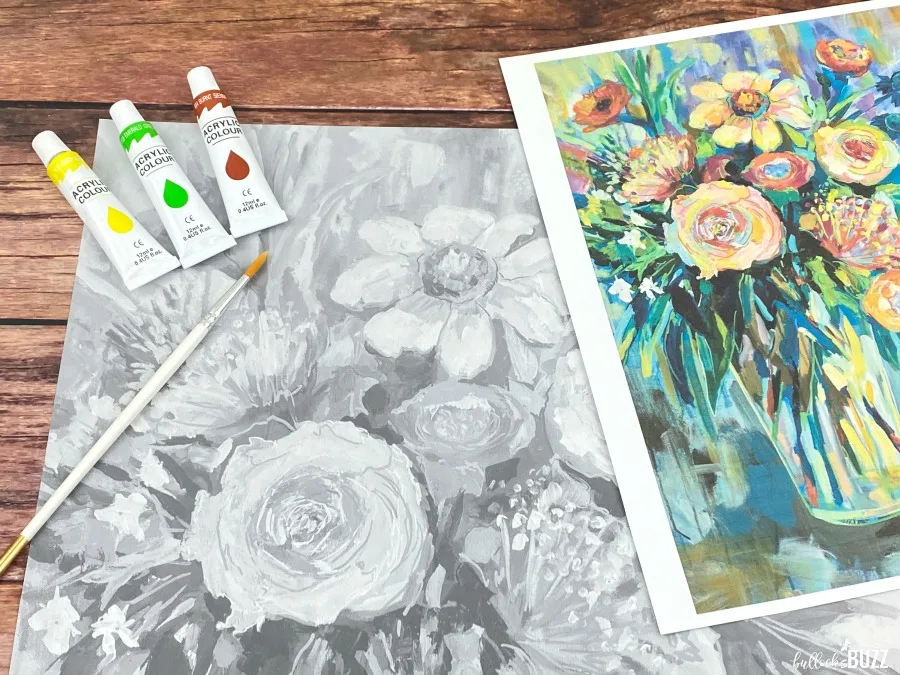 These unique kits allow you to experiment with paint colors and painting techniques like highlighting, blending, and thinning with acrylic paints.
And while you also get both written and video instructions to help you get the most out of your kit, it provides just enough guidelines to inspire confidence.
As your skills and confidence increase over time, you'll become less and less dependant on the shadows until you no longer need them.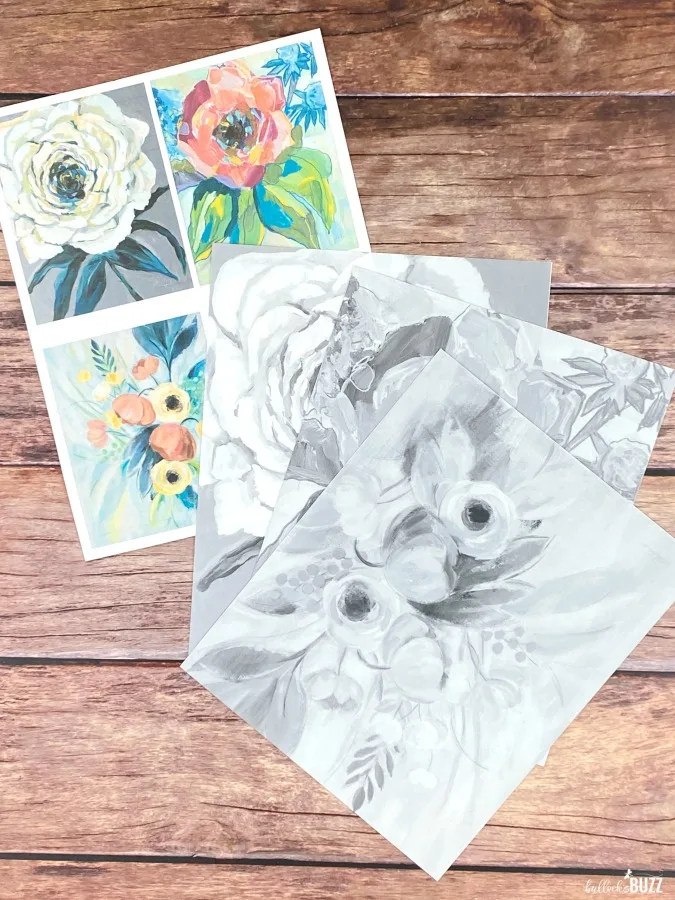 You'll be on your way to creating your own beautiful works of art!
HOW PAINT BY SHADOWS ART KITS WORK
Painting by Shadows, as Chirpwood puts it, is pretty much like training wheels for the beginning painter.
You paint directly on a canvas shadow image using a color image as a reference guide. The closer you mimic the guide image, the more your painting will look like the original.
Once finished, you'll have your own versions of beautiful licensed works of art from working artists.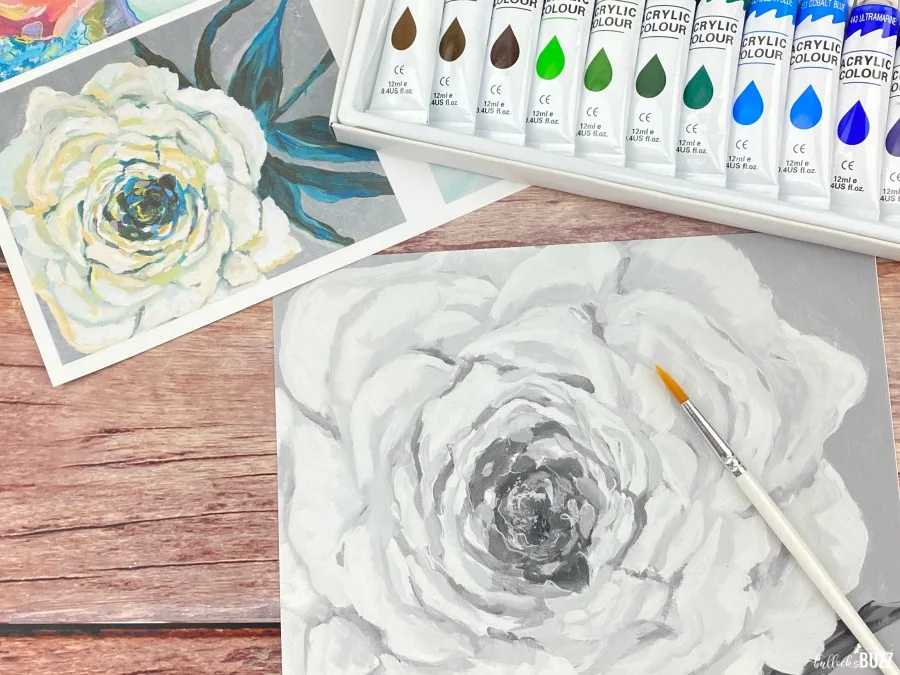 Of course, you can always – and easily – "make the painting your own" by how closely you follow the guide image and by using your choice of colors.
You can skip the guide altogether and just fill in the shadows with whatever colors you prefer.
How you do it is totally up to you.
WHAT COMES IN A PAINT BY SHADOWS ART KIT?
Each Paint by Shadows Art Kit comes with everything you need to create beautiful works of art including:
6 canvases (canvas shadows) of various sizes: (2) 5″x7″, (3) 8″x10″, and (1) 13″x19″
6 in-color images to use as a reference guide
24 tubes of acrylic paint
3 synthetic paintbrushes
Instructions – written and video
Optional TwoStick Frame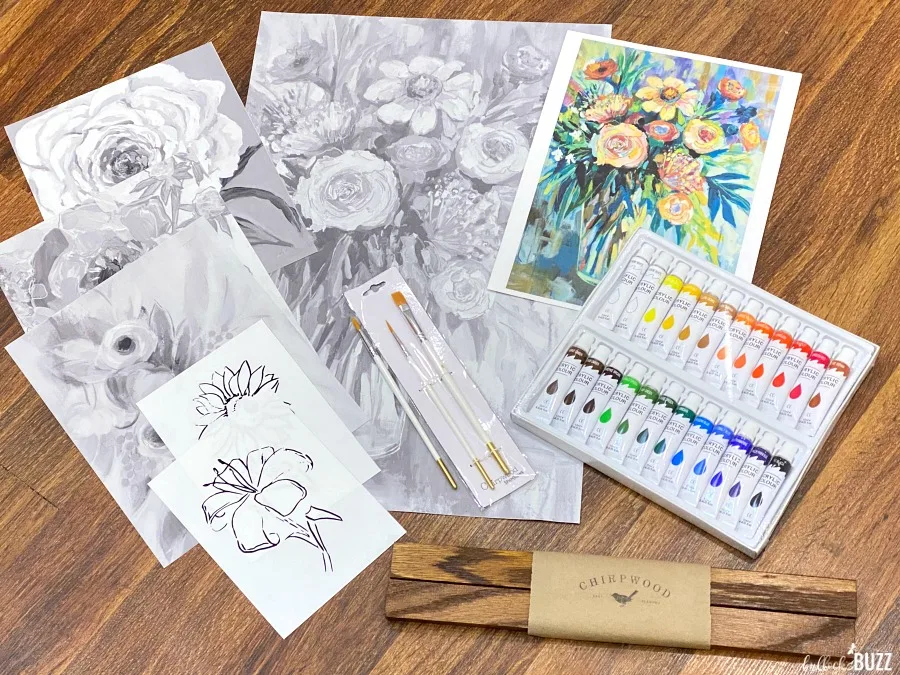 Chirpwood actually offers two different types of kits from which to choose including the Multi-Canvas Kits (the one I am discussing here) and the Masterpiece Kits.
MULTI-CANVAS KITS
The Multi-Canvas Kits allow you to start with two 5″x7″ simple paintings, and continue with three 8″x10″ paintings that are a bit more challenging. You will then finish with a large 13″x19″ work that will truly hone your skills.
There are several Multi-Canvas kit subjects to choose from including Flowers, Beaches, Birds, Butterflies, Succulents, and others.
MASTERPIECE KITS
The Masterpiece Kits also include everything you need to paint your very own masterpiece, even if you are a beginner! However, these kits come with just one large (18 x 24″ ) Masterpiece canvas which is 35% larger than the "deluxe" paint-by-numbers kits.
There are also several different Masterpiece kits from which to choose including Barn Orchard, Field of Dreams, Golden Country, Festive Season, Time for Tulips, and others.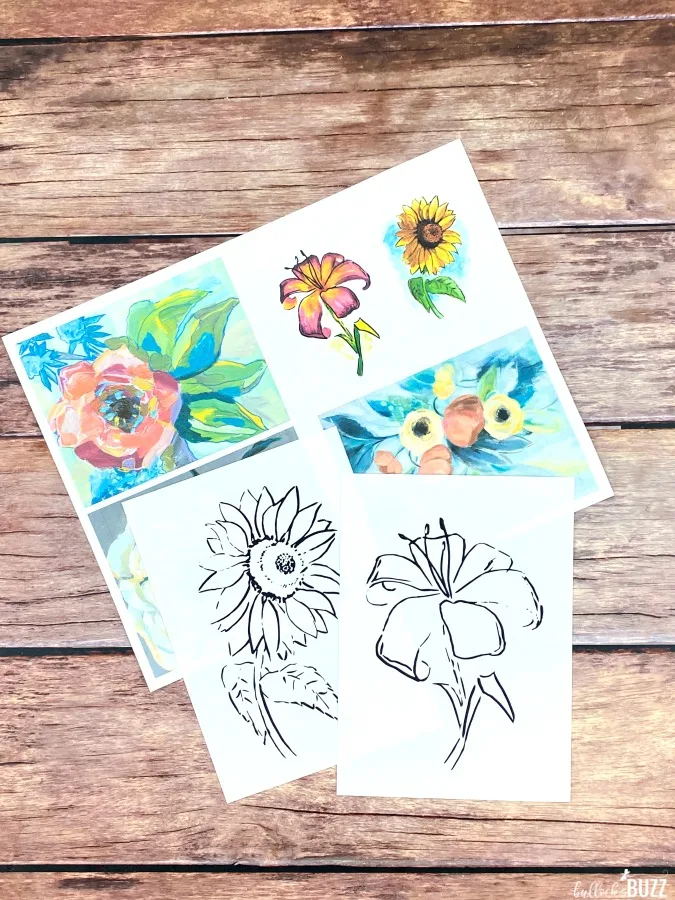 MY THOUGHTS
Y'all, I am in love with these kits! I've found all of the materials to be of great quality, and the instructions (both written and video) are clear-cut and easy to understand. And so far, I am absolutely thrilled with how my first one is turning out!
Best of all, for about the price of one or two sessions at one of those paint-and-sip places, you can have six projects that you can work on in the comfort of your own home.
I think they are perfect for both children and adults, as well as those who want to learn to paint and those who need a refresher.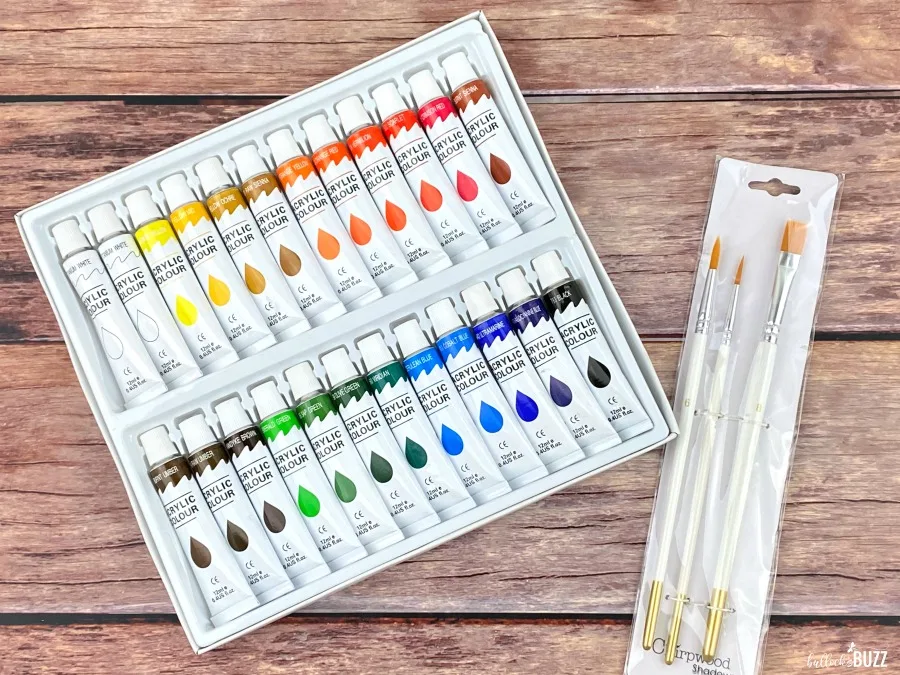 You know, there's something to be said about that classic saying, 'practice makes perfect'. And while in my case it may not be perfection, it is much better than anything I've attempted before. Best of all, I am having fun doing it! And that's what matters the most.
WHERE CAN I BUY THE PAINT BY SHADOWS ART KITS?
Paint by Shadows Art Kits can be purchased directly through the Chirpwood website. In addition to the art kits, Chirpwood also sells beautiful, handmade wood frames, their patented TwoSticks Frames for prints, and a nice selection of canvas prints.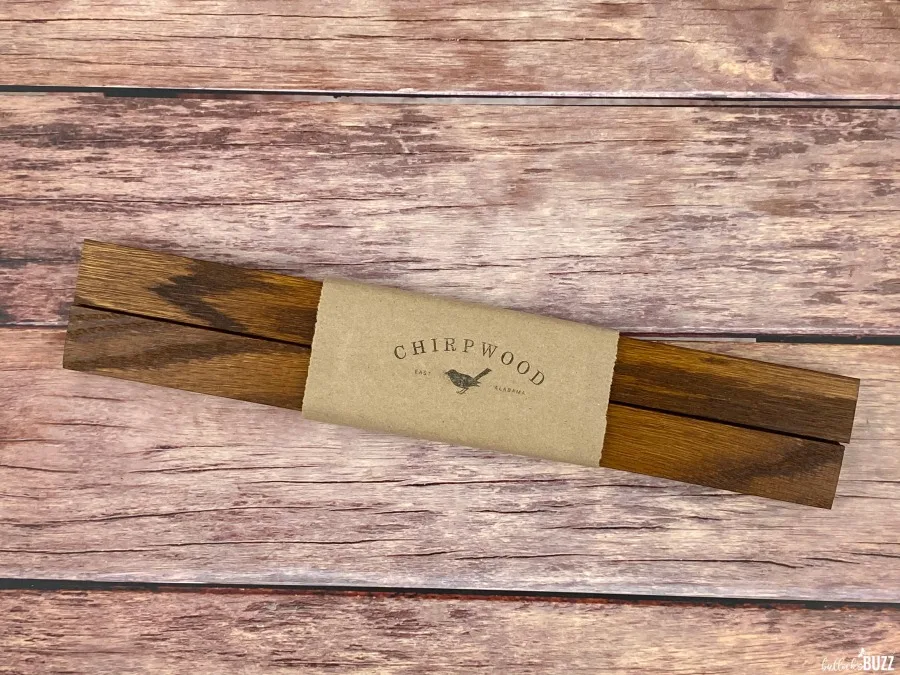 Because Chirpwood believes in giving back, 50% of their profits are donated to Bridge2Rwanda scholars program whose focus is the long-term impact on development in Africa by investing in its future generation of leaders.