If you are wanting to make your own holiday cards this year, and are wanting something easy-to-use and affordable, check out Basic Invite!
I am someone who likes to get things done way before the actual event. So, I started my holiday prep months ago. The first thing I wanted to do was find myself an online card maker where I could make cute Christmas cards.
Normally, I would just buy myself some cards from the store, but since I had some time on my hands and also had to send out some office holiday party invitations, I thought I could be a little creative this year, and my search began!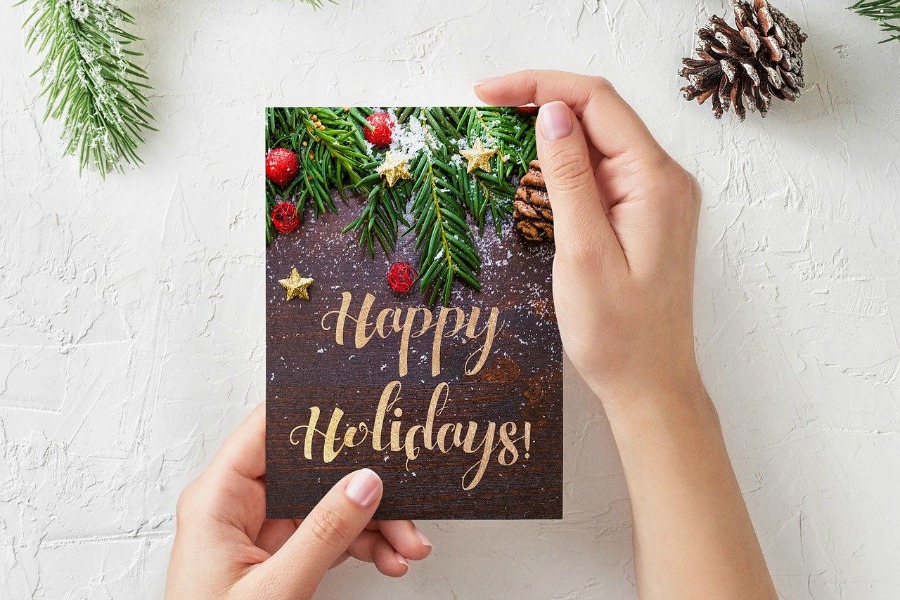 Honestly, I looked over many websites and spent nights looking for something that would suit my taste and liking. It was about a week until I stumbled upon Basic Invite.
The website instantly grabbed my attention, and before I knew it, I had already spent hours scrolling through the unlimited number of templates available. I immediately knew this was it, and I do not regret my decision one bit!
Let me tell you a few of the many things I adore about Basic Invite!
Envelope Printing!
Now, something I find incredibly tiring is having to add addresses and contact details to Christmas card envelopes before sending them out. I dread this task! However, Basic Invite makes it easy to do with just a few clicks.
I loved how fast and smooth the entire process was. Plus, they come in such cute colors as well. It was a real winner for me. Not many places I surfed through offered this, and it was one of the first things that attracted me to Basic Invite. This was just the beginning of my amazing Christmas preparation.
SALE PRICES!
The holiday season is all about sales for me, and Basic Invite is offering the coolest deal ever for their holiday cards. Who doesn't love a bargain! I created cards for my family, for the office, and even my friends, and the costs were unimaginably affordable.
When I first started to do my search for the best Christmas card creator online, I figured I was going to have to spend a lot of money here, but I didn't. So, I got myself a great bargain, and how can I not brag about that?
Cutest Custom Samples
The samples available on the website are very unique, and nothing like what I have ever seen before. You have a huge amount of variety when it comes to how you want your cards to look and what personalized changes you want to make. Plus, doing so is so simple and user-friendly that even a child could do it. You get all sorts of color combinations to pick from, and the options seem endless. Each combination is better than the other, and it's so hard to choose from.
Plus you also get to see instant online previews that show exactly what your card will look like once you have it printed or send it out.
Final Thoughts on Basic Invite
I indeed enjoyed my experience with Basic Invite! So if you are wanting to make your own holiday cards this year, and are wanting something easy and affordable, I highly recommend Basic Invite!