I have to be honest here and say that washing dishes is not exactly my favorite chore. For years now, well actually ever since I was a child and my chore was to do the dinner dishes, I have used the Palmolive brand of dishwashing liquid. I have grown to love how well and easily it cleans the dishes without drying out my hands, instead leaving them soft and moisturized. The few times I have tried another brand, my hands wind up dry and itchy, and I have to slather on the lotion. Recently, I had the opportunity to try a new Palmolive formula made specifically for hand care called Ultra Palmolive Soft Touch.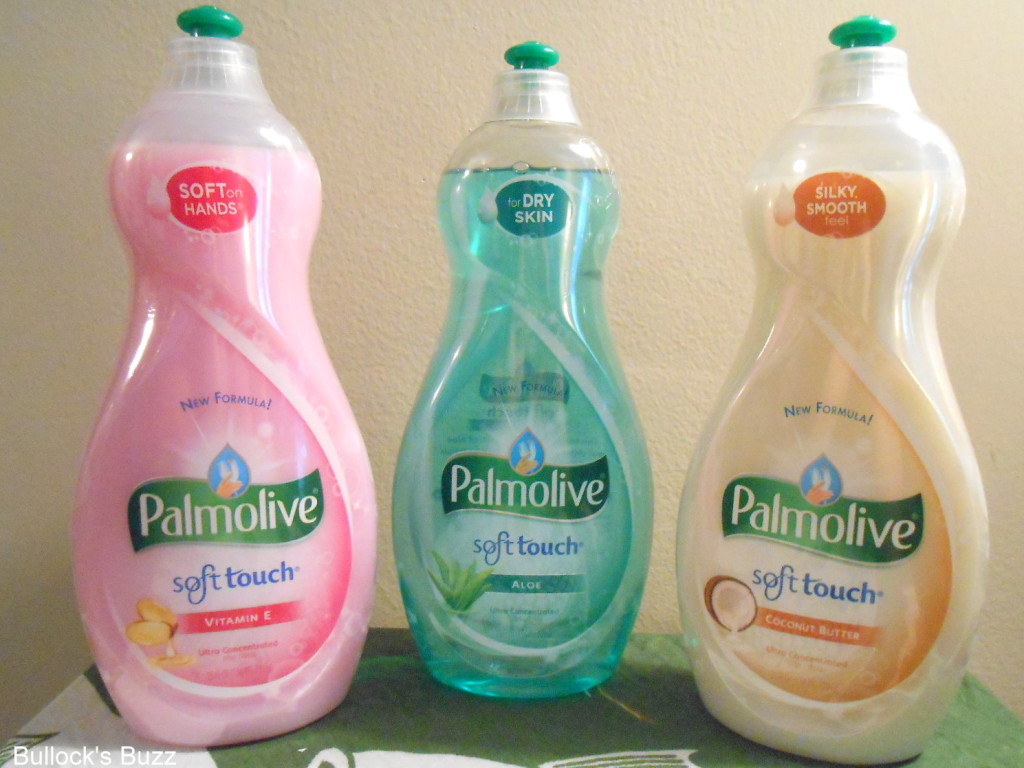 Most everyone is familiar with Palmolive, and those who use it know how well it cuts through grease and grime while leaving your hands soft and clean. Ultra Palmolive is just as tough on dirty dishes and gentle on hands, yet it is super-concentrated so you only have to use a little. Now Palmolive has improved upon the original Ultra Palmolive line by adding ingredients that are known to keep skin soft and moisturized. This new formula, Ultra Palmolive Soft Touch, is available in three different formulas, Vitamin E, Coconut Butter and Aloe.
Ultra Palmolive Soft Touch with Vitamin E was designed to be soft on hands while leaving dishes squeaky clean. It has a pleasant, almost floral scent, and is perfect for people with normal skin that want their hands left smooth and soft.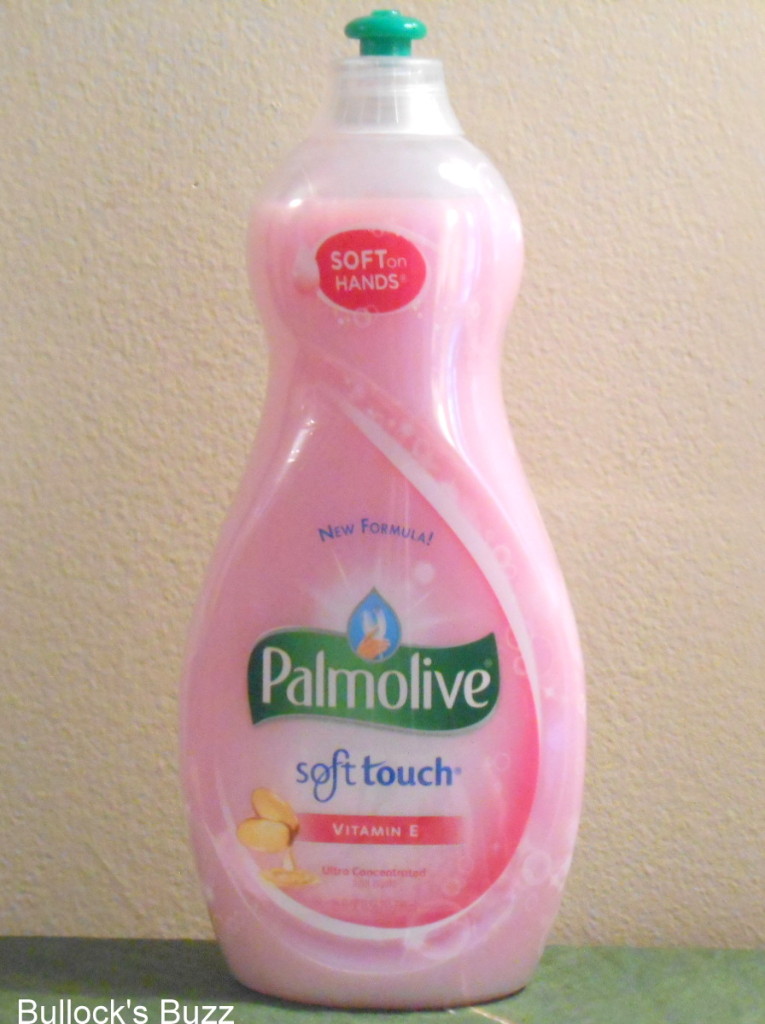 Ultra Palmolive Soft Touch with Coconut Butter is even more mild or gentle on your hands and conditions them to leave a silky, smooth feel. It has a light tropical scent with a hint of coconut.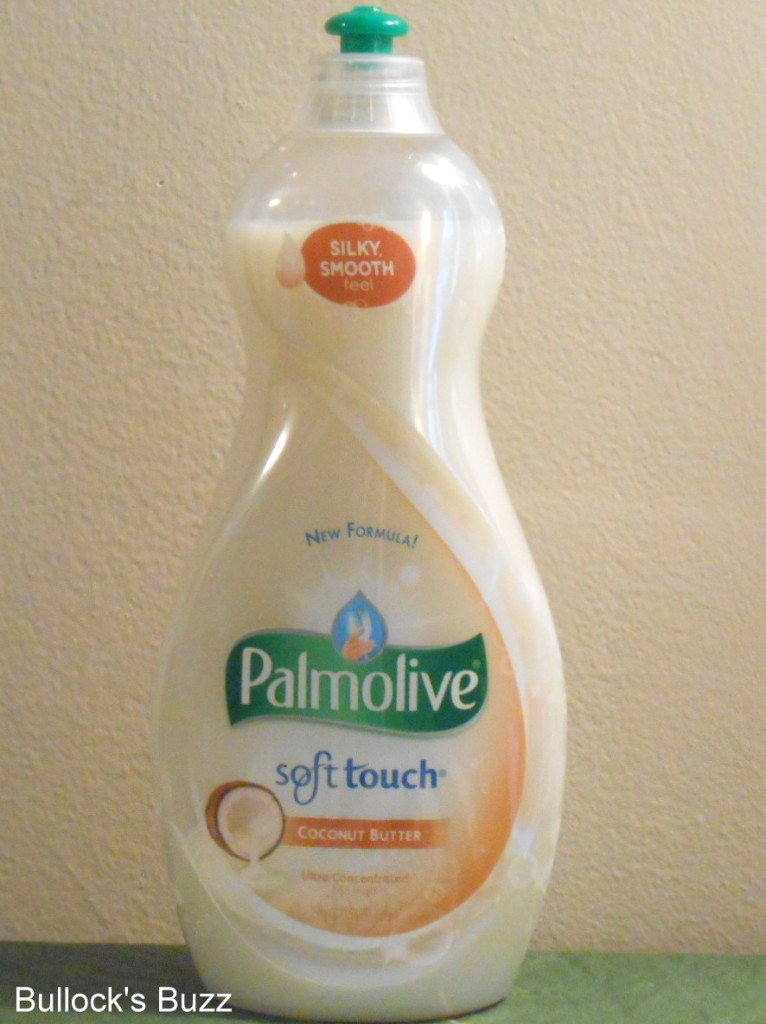 Ultra Palmolive Soft Touch with Aloe has been tested by a dermatologist and is perfect for those with sensitive and/or dry skin. It's scent is also light and pleasant with just a hint of aloe.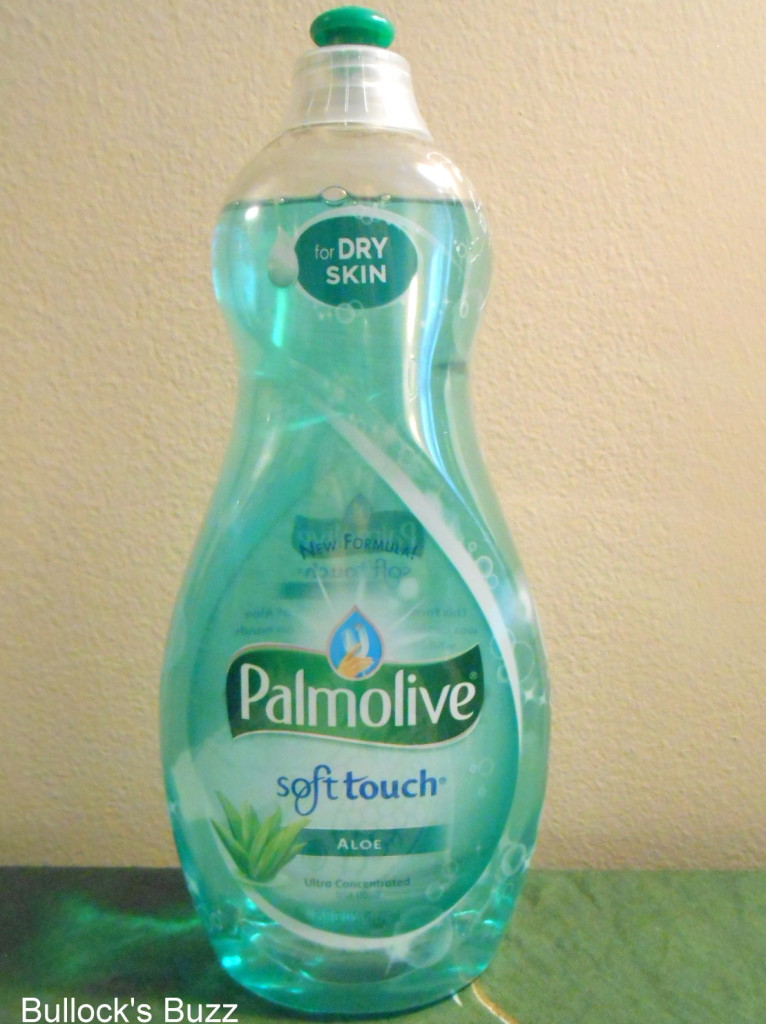 I have tried all three formulas and noticed quite a difference in how my hands felt after washing the dishes. Each one left my hands smooth and soft, without any hint of dryness.
As I mentioned above, with any Ultra Palmolive formula you only need to add a few drops to your sponge or sinkful of water to get plenty of thick, foamy bubbles with a pleasant scent. Like all Palmolive dishwashing liquid formulas, Soft Touch easily cuts through grease and baked-on grime, and leaves your dishes sparkling clean. I highly recommend Ultra Palmolive Soft Touch to anyone who wants extremely clean dishes and soft hands!
Ultra Palmolive Soft Touch can be found at many stores both online and off. Many local groceries, drugstores and mass merchandisers carry it. Online, you can find it on sites such as Amazon.com, walmart.com, drugstore.com and many more.
Disclosure of Material Connection: I received one or more of the products or services mentioned above for free in the hope that I would mention it on my blog. Regardless, I only recommend products or services I use personally and believe will be good for my readers. I am disclosing this in accordance with the Federal Trade Commission's 16 CFR, Part 255: "Guides Concerning the Use of Endorsements and Testimonials in Advertising."