Managing Screen Time with OurPact
I have a confession to make.
Until recently, I was living with my head in the clouds. I have always thought I'm a pretty all-star parent, and that I was running a tight ship, but I was wrong. There was one thing that I was slipping under the radar:
My kids device addiction.
I've always been one to do things 'by the book' which is maybe why I missed the mark on this one. After all, there's no parenting manual for kids and devices. It started with a cranky kid… Every morning, my son was hard to wake up, and would live out his day in a haze. Then, the arguments started.
Every time I asked him to turn his device off, he would fight back. A behavior that was totally out of character.
Of course, I had rules around screens… But I was making a big mistake by not making my boundaries firm enough, and standing by my word.
So, this is the parenting mistake you don't want to make: don't be fooled into thinking a few hours of device use in the evening is OK, or that devices in the bedroom is not going to impact your child's sleep, or that when your kid asks for 'ten more minutes' saying anything other than a firm 'no' is going to lead anywhere good. It's not.
Here's how I got it all back on track.
I started using a unique parental control app called OurPact to remotely manage my son's device use. It's a completely free app, and it takes no longer than a few minutes to set up. Once you do, your relationship with your child will change as much as your child's device habits.
OurPact works like this: after pairing your kids devices to your parent account, you are then able to remotely manage their access to internet and apps on their device, at any time and from anywhere. If you want screen time to end, you can ask once and then follow up your request with a manual block. The app offers two primary features: at a touch management, and automated schedules.
On-Demand Blocking
Let's say you just finished making dinner and you want your kid to set Minecraft aside so you can enjoy a nice family meal. You politely ask your kid to lock their tablet and come to the table, and get a grunt or 'just a few more minutes' in reply.
All you have to do is take out OurPact, and select Manual Block, then pick the amount of time you want the device to lock up for.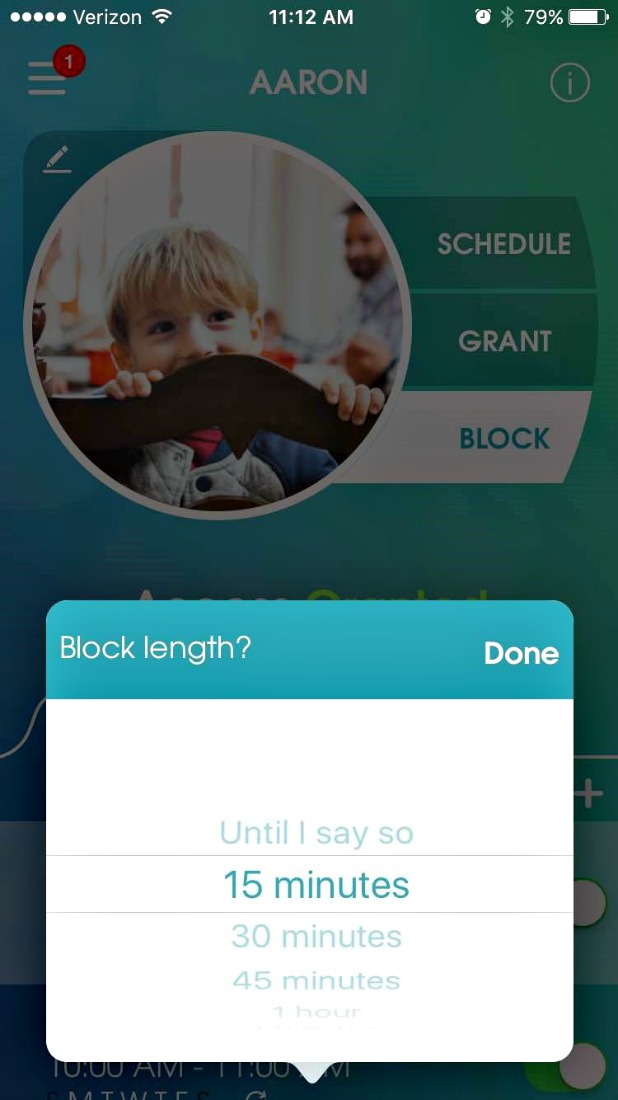 Screen Time Schedules
There was a moment that I was shocked into reality, and forced to realise how big of a problem my kiddos screen time had become. It was well past bedtime, and as I was walking up to the bedroom, I heard something from my sons room.
When I went in, there he was – at almost midnight – playing on his tablet. I had tucked him in almost 3 hours before.
With OurPact, you can setup automated schedules that kick in and end at specified times. It's hassle free, reliable, and a great way to encourage healthy habits with minimal effort.
Now, every night my son's device turns off at bedtime, and I don't have to worry about him losing sleep. It's amazing.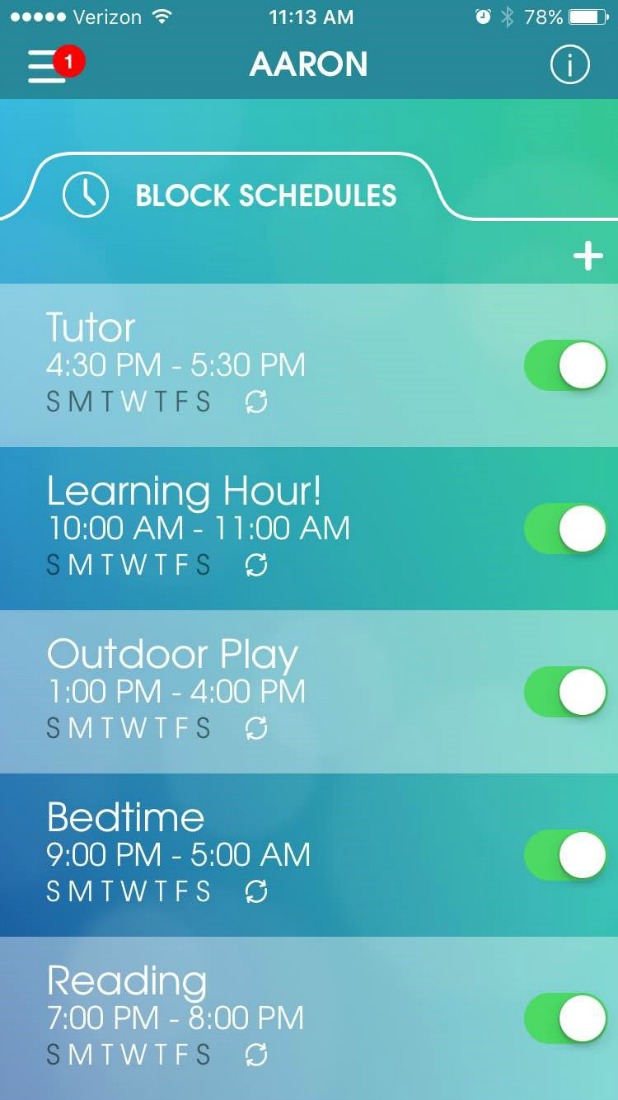 OurPact has a mobile iOS parent app, as well as a handy web app (which is great for parents on non-iOS devices, or managing from a computer). Parents can use the app to manage kids on iOS or Android mobile devices.
Since I started using it, screen time has become a total non-issue. My son and I had a serious chat about my rules and expectations around screen time, and then set up the app to hold us accountable to those rules.
Interested in signing up? Click the banner below, and get started today. It will change your world!