Today's post discussing personal injury at work is informative only. I am not a lawyer, nor should anything in this article be taken as legal advice.
Work-related accidents can occur at any time, and it's best that you know what to do – especially if you need compensation for lost wages and medical bills incurred due to a personal injury at work.
There are hazards and risks involved in every job, whether it is site-based or office-based. You should always be aware of the particular risks associated with your job.
Many of us tend to get injured at our workplaces because we are dangerously oblivious about our workplaces' potential risks. Moreover, a considerable number of cases of death at the job are recorded every year.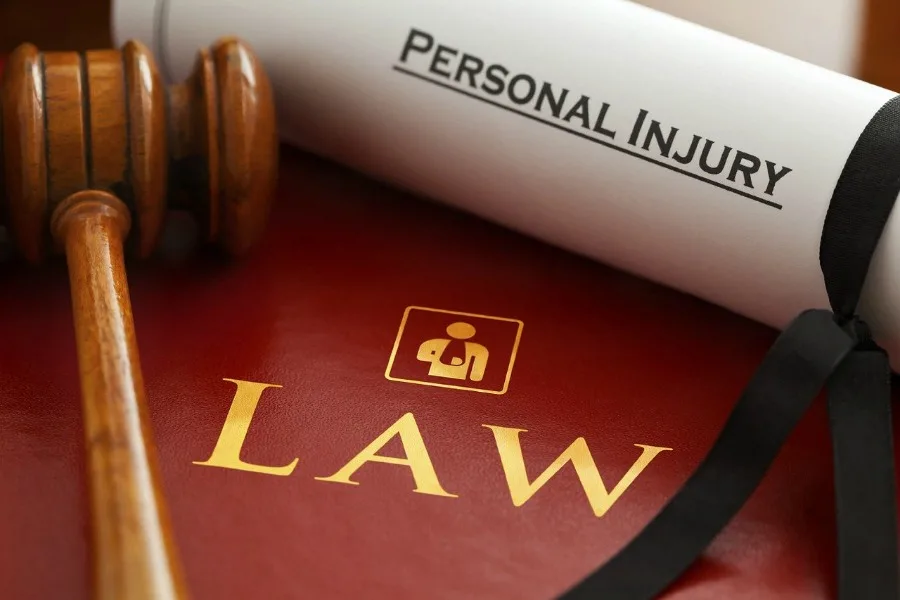 In many situations, companies pay compensation claims to their injured employees. But, the disbursements are not as straightforward as it seems because many deserving people struggle to get anything out of their claim.
This is often due to a lack of understanding of the many nuances involved with personal injury at work. Today, I'm sharing a step-by-step guide to help you understand and deal with personal injury at work.
Report the Incident
When dealing with personal injury at work, the very first thing you need to do (barring medical attention, of course) is to report the incident to your supervisor in writing and log the report with the appropriate department. Make sure you do this as soon as you can. If you are physically unable to do it, then ask one of your colleagues to file it for you.
Every organization is legally required to have a department where such incidents can be logged and managed. So you need to go to the concerned department in your company and familiarize yourself with the filing process in order to prevent any errors in your filing.
Get a Medical Evaluation
When dealing with personal injury at work, you also need to get any needed medical help for your injury. While this is important for obvious reasons, it's also important for your case. If you delay going to the doctor, your employer may claim that your injury was not severe enough to even warrant going to a doctor.
You also need to remember to inform the medical staff that your injury occurred at your place of work. Make sure your doctor records this information in your medical notes from the very first visit.
Speak to a Lawyer About Your Personal Injury at Work
It is also highly advisable to engage a competent lawyer, especially if your supervisor is non-cooperative. Your attorney will understand the nuances of dealing with a claim regarding a personal injury at work. He or she will also be able to help you negotiate any hurdles the company may have in place to free themselves of any liability.
Nowadays, COVID-19 compensation claims are increasing every day, and if you happen to contract the virus at work, you should also engage a competent attorney like the ones available at The Walthew Law Firm.
Collect Evidence
Once you have hired an attorney, you still have some work to do. Don't just leave everything to your attorney. Instead, take the lead in collecting evidence. The best place to gather evidence is right at the spot where your injury occurred, such as taking snapshots of the hazard that caused the accident.
If you find yourself unable to do that at the time of the accident, you can ask one of your colleagues to record the scene. Additionally, you need to jot down the names of any and all the eyewitnesses of the incident so that you can use them to back your personal injury at work claim.
Keep Notes of All Expenses Incurred
When dealing with a personal injury at work claim, you need to keep a record of all expenses incurred as a result of your injury. This includes things such as:
missed days of work
all travel related to the incident
all out-of-pocket expenses including prescriptions, medical supplies, etc.
Further Your Claim
Once you have collected all the on-site and medical evidence to back your claim, your lawyer will then decide whether your case is strong enough to merit any compensation. Don't worry about the attorney's fee because most of these lawyers work on no win no fee basis, which is pretty much a win-win situation for you.
Final Thoughts on Dealing with a Personal Injury at Work
Do not take any personal injury at work lightly, and immediately get medical attention. Be confident enough to file a personal injury lawsuit if your employer refuses to give you the compensation you deserve.