'Tis the season to spoil your loved ones and that includes your furry ones, too. Ensure your pets have a meowy Christmas and happy howlidays with this pet gift guide. You're sure to find the purrfect present for your four-legged family member with these affordable pet gift ideas!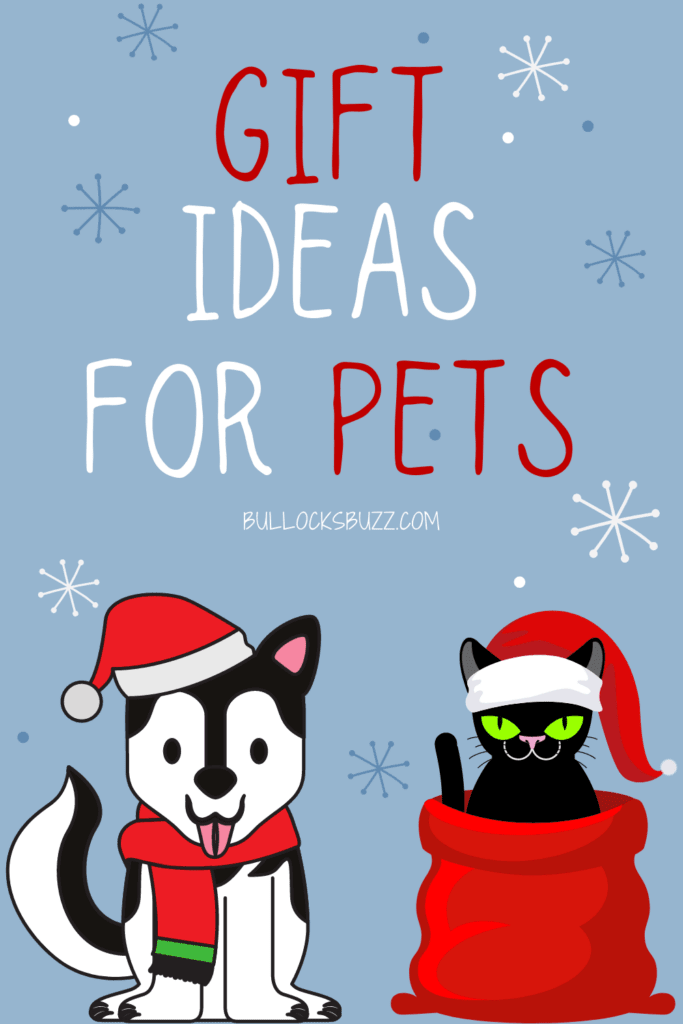 BELLA SPILL-PROOF MATS
First up in our list of pet gift ideas are these Bella Spill-Proof Mats for dogs and cats. These mats make a great gift idea for pets and their humans! All mats are non-toxic, BPA-free and quality tested. They can be used indoors or out, and are easy to clean, too.
Bella Spill-Proof mats also help to keep food off the floor, prevent splashes, and retain spills. They have raised edges for maximum spill capacity, a slip-resistant surface, and anti-skid feet to prevent slips, slides, noise and floor damage.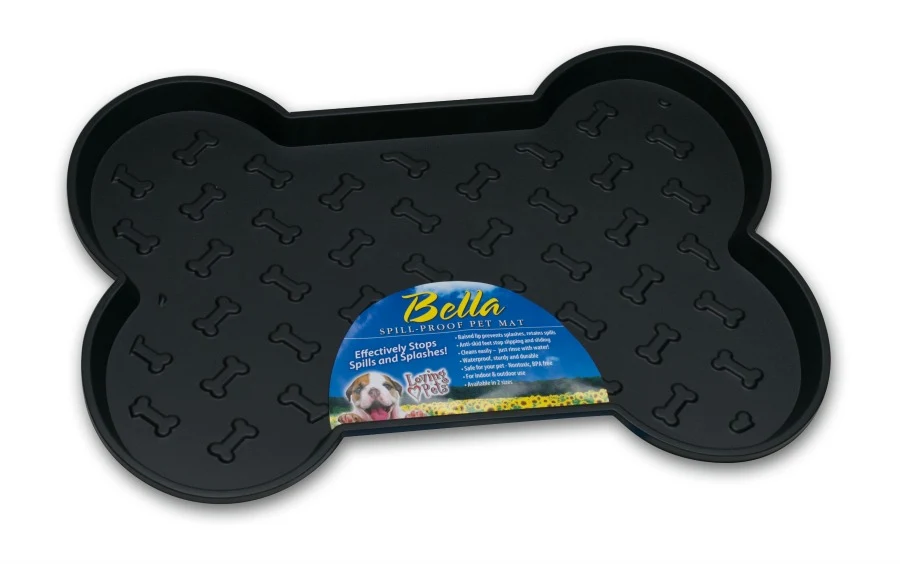 The Bella Spill-Proof Mat for Dogs comes in a cute, bone-shaped design with a smaller bone design embossed on its surface. It's available in two colors, black and tan, and two sizes, large and small.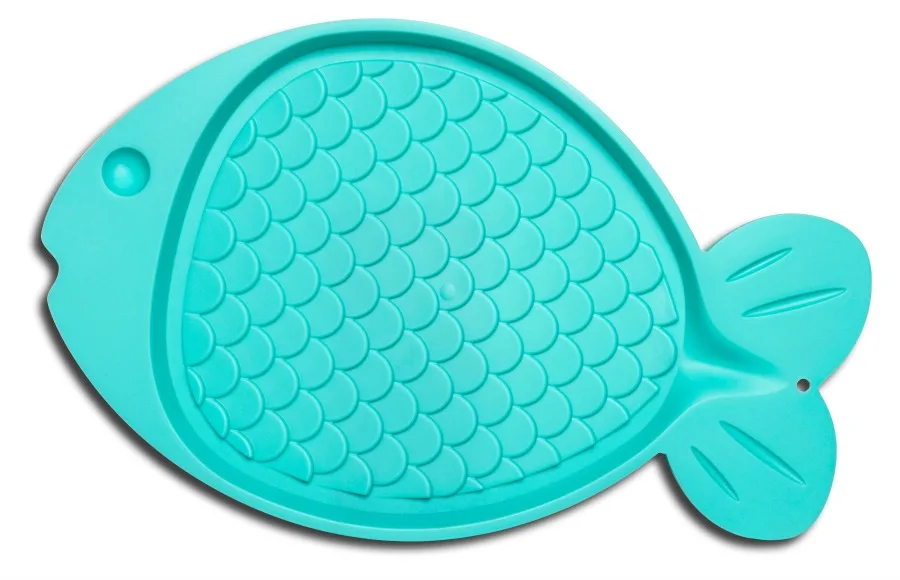 The Bella Spill-Proof Mat for Cats is shaped like a fish with a fish scale pattern embossed on its front. It's large enough to hold up to 3 bowls and is easy to clean by simply rinsing with water. Plus, a unique pour spout formed in the tail fin enables easy, controlled pour-off of pet spills.
Buy Cat Mat Now
MSRP $9.99
SHERPA PET CARRIER
This next pet gift idea will allow you to take your fur baby everywhere you go: the SHERPA® Travel Wipe Clean Technology Airline Approved Pet Carrier. Whether embarking on an adventure or taking a quick trip to the vet, your cat or small dog will travel in comfort and style with the Sherpa Pet Carrier!
The Sherpa Element Carrier with Stay Clean Technology is airline-approved for most major airlines. It measures approximately 17″ long by 11.25″ wide by 10.5″ high and will fit pets up to 16″ in length x 9.5″ in height and up to 16 pounds. This makes it the ideal size for a cat or small dog.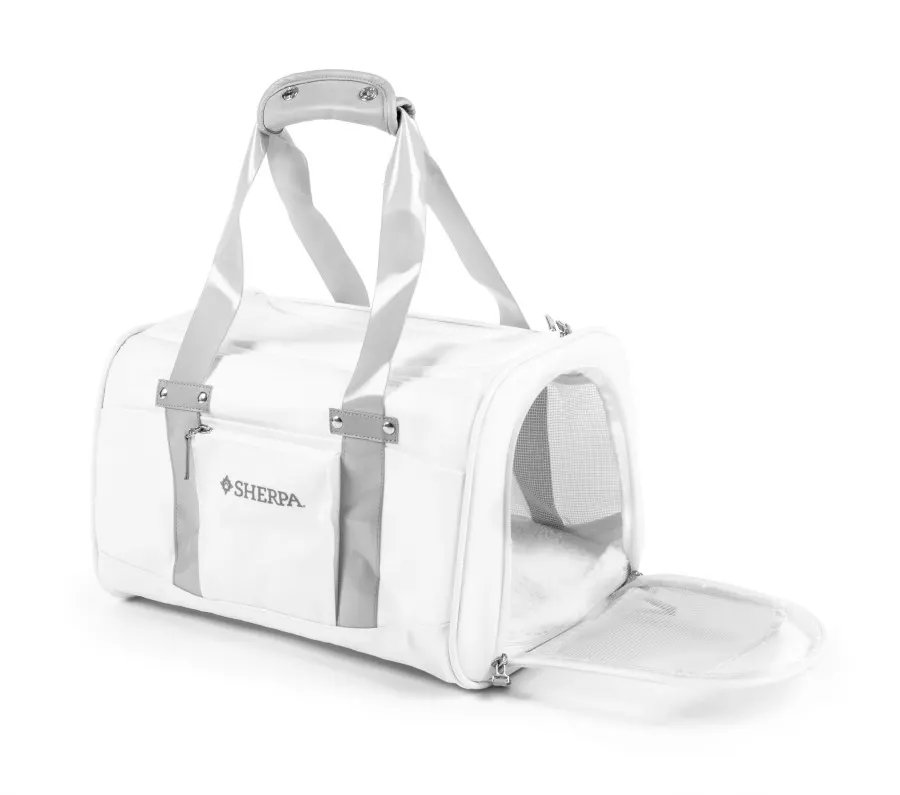 The carrier's back end can also be pushed down several inches to conform to under-seat requirements, too.
Other features include a padded, adjustable, no-slip carrying strap, a seat belt/luggage strap, two machine-washable liners (faux lambskin and a soft cow pattern), and a rear pocket for convenient storage of treats, leash, and bags. Mesh windows allow for ventilation, and top and side entries have locking zippers for safety.
The Wipe Clean technology makes it super easy to clean by simply wiping inside and out with disinfectant wipes. Plus, as with all Sherpa products, it comes with a 100% satisfaction guarantee. So if you're dissatisfied with a Sherpa product for any reason, they will replace or refund your money!
Buy It Now
MSRP $79.99
MEOWIJUANA® CATNIP & TOYS
No pet gift ideas post would be complete without some type of cat toy, and your cat will love this one! Every cat-lover enjoys cracking stoner jokes about catnip. And how can you not when your kitty takes one sniff and launches into a playing frenzy that leads to an attack of the munchies?!
Meowijuana® takes the fun to a whole other level with their award-winning catnip and refillable toys! Let your feline get extra festive with some 'nip and a toy from Meowijuana®'s Refillable Catnip Holiday Toy Collection.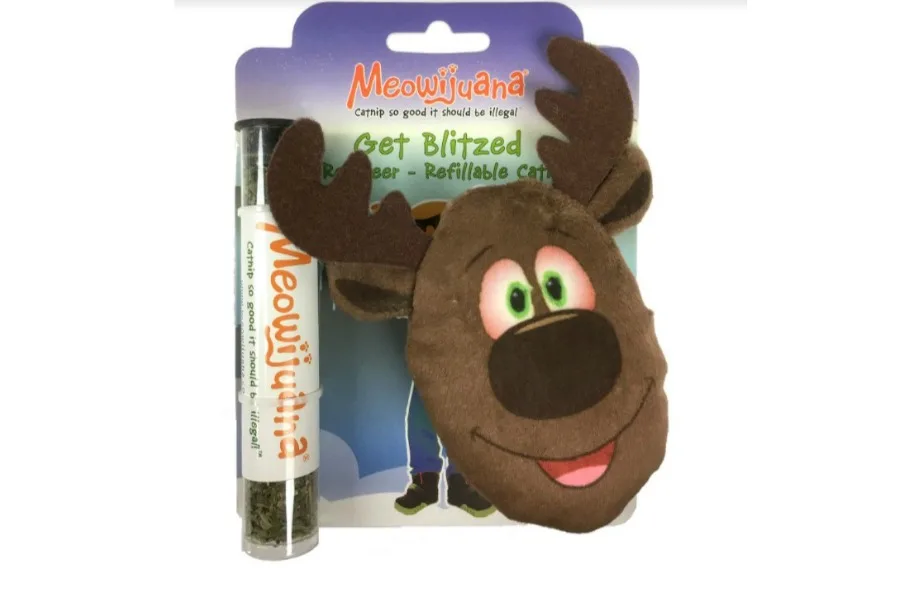 Meowijuana's high-grade and award-winning organic catnip and refillable ultra-soft toys make for a great stocking stuffer. One cats and their families can enjoy all year long.
The Get Blitzed Refillable Reindeer takes playing reindeer games to a whole new level. What cat wouldn't enjoy rolling around with this super-cute reindeer catnip toy, and some dope 'nip?!
Buy It Now
MSRP $7.99
MEOWIJUANA® CAT TREATS
Once those munchies hit, treat your cat to some of Meowijuana®'s Crunchie Munchie™ Cat Treats. These carefully crafted Chicken, Tuna, or Salmon flavored treats are truly one of a kind. Made without any soy or animal by-products, they have a crunchy flavored outer shell and a soft and creamy Catnip and Valerian Root Center. And with a mere 1.8 calories per treat, plus a great taste in flavors cats can't resist, these snacks are truly the purrfect pet gift idea!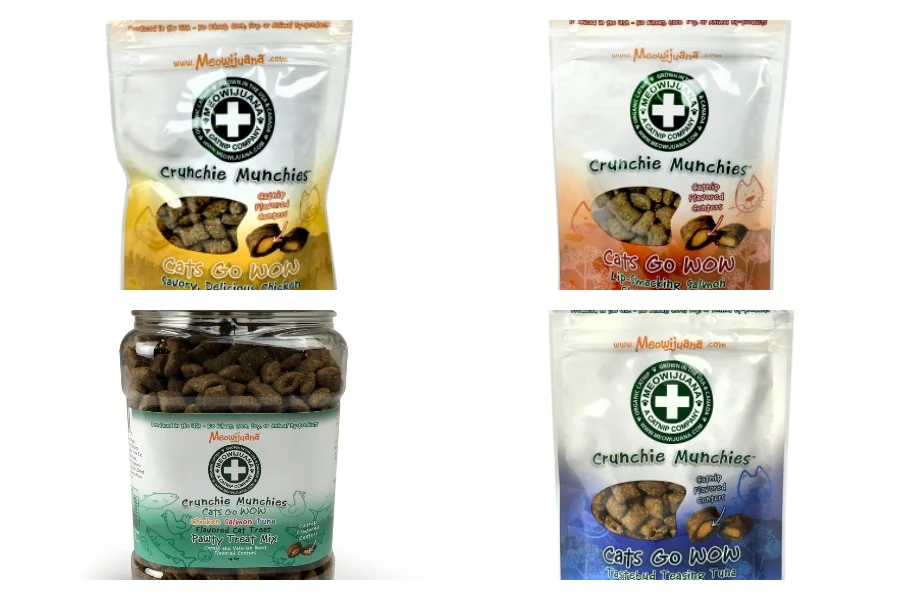 Available in 3 oz. bags and in a new Crunchie Munchie Cats Go Wow Medley – a medley of all 3 treats in a convenient and closeable canister.
Buy It Now
MSRP $6.99-$19.99
TETHER TUG TOY
Next up on our pet gift ideas list is the Tether Tug Dog Toy. This unique interactive toy is designed to keep your dog healthy, happy, and entertained. If your dog likes to pull, tug, spin, or fetch, the Tether Tug is the perfect outdoor toy for your pup.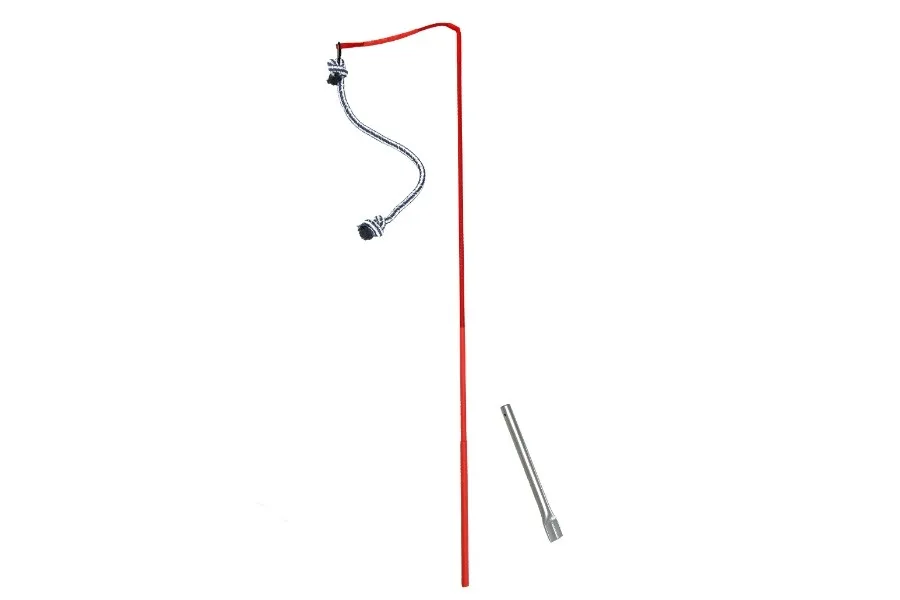 The Tether Tug comes in three sizes, SMALL (for small dogs or puppies that are under 35lbs), MEDIUM (for dogs under 70lbs), and BIG (for dogs weighing 65 to 175lbs). The tether Toy product comes with Tether Tug Pole, an in-ground base, and 1 rope toy.
BUY IT NOW
MSRP: $74.95