Think back to last Christmas. Did it seem like you were vacuuming an excessive amount of needles on a daily basis? Did your tree become dry and brittle even though the water levels were maintained? There's a lot more to picking the perfect Christmas tree than making sure there are minimal bald spots.
Picking a holiday tree is kind of like shopping for a vehicle—and nobody wants a falling-apart Pinto when they could have a brand-new Chevy Silverado. Annd speaking of trees and vehicles…your car plays a big role when it comes to picking the right Christmas tree. For starters, you want to make sure you have the right ride to pick up your tree, whether that's a pickup truck or a vehicle with a roof rack. Weaving a rope in between the trim and glass of a little coupe is only going to work for a very slow and short trip home.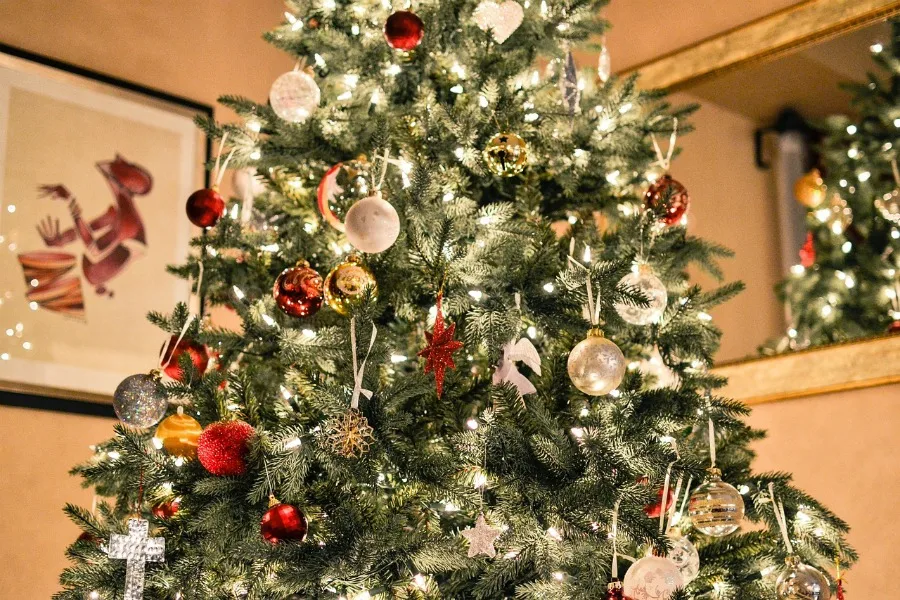 If you're ready to pick your perfect tree, and keep it looking nice longer, here are a few tips that will help:
Picking the Perfect Christmas Tree
Consider the type of tree.
When it comes to picking the perfect Christmas tree, you need to consider which type of tree will work the best, and last the longest, for you. Different trees, from blue spruces to Douglas firs, have different shelf lives. Once a tree is cut, just like flowers, it only has so many days of looking fresh. Some trees last longer than others, while some are more prone to "shedding,"
Ultimately choosing a tree that's native to your region is usually your best bet. Ask the workers at the tree farm or do a little research. Douglas firs, Scotch pines, and Concolor firs are some of the longest-lasting trees.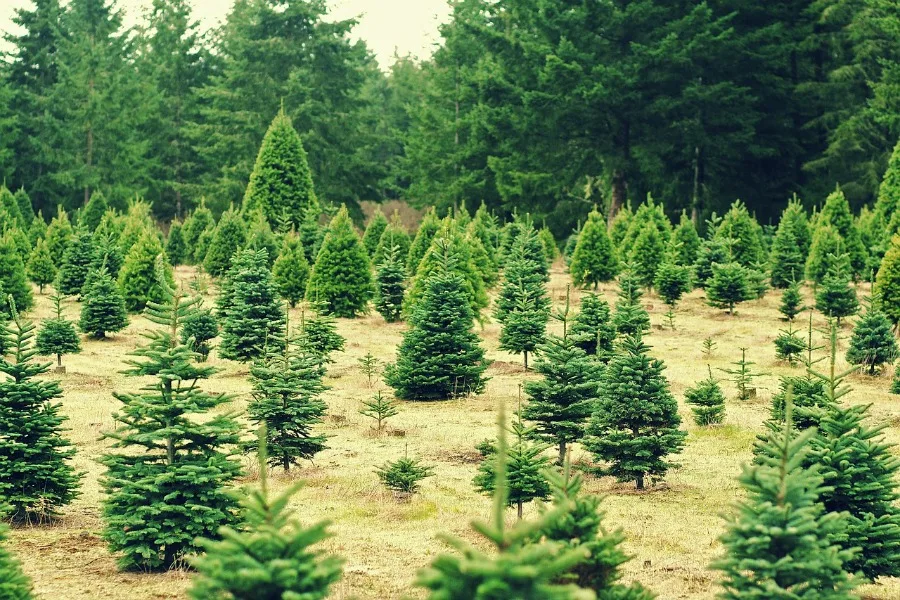 Try a Living Tree
Another option when it comes to picking the perfect Christmas tree is to try a living tree. Living Christmas trees can be great traditions. They come in big pots, just like any house plant, and they look amazing when decorated. Best of all, after the holidays you can plant them in the yard. Some families even choose to etch dates or other remembrances into the tree. In a few years, you'll have a veritable forest of memories.
Measure the circumference of your space along with the height.
Measuring your space is a must when it comes to picking the perfect Christmas tree. Choose where your tree will go before you pick, making sure to measure the ideal circumference as well as height. Remember, trees are surprisingly wide at the base. You want a Christmas tree that complements your home, not one that overpowers it.
Tips on Maintaining the Perfect Christmas Tree
Once you've found the perfect tree, brought it home, and decorated it with Christmas ornaments, the challenge becomes keeping the tree looking as pretty and healthy as the day you bought it. Here are a few of my favorite tips for maintaining your perfect Christmas tree.
Spring for a tool to easily water your tree.
It might not seem like a big deal to crawl on your hands and knees every other day to water your tree now, but it gets old fast. Plus, trying to avoid getting sap in your hair and accidentally knocking off ornaments can be a challenge. Luckily, there are tools that look like watering canisters with very long spouts that make this task a breeze.
Get a tree bag to hide under the tree skirt.
Tree bags are specially designed to help you clean up quickly after the holidays. They're essentially huge garbage bags with a hole in the center. You can avoid the mess from fallen needles and make it a breeze to transition to New Year's party décor. Simple place the tree bag, put your tree skirt on top to hide it, and you are good to go.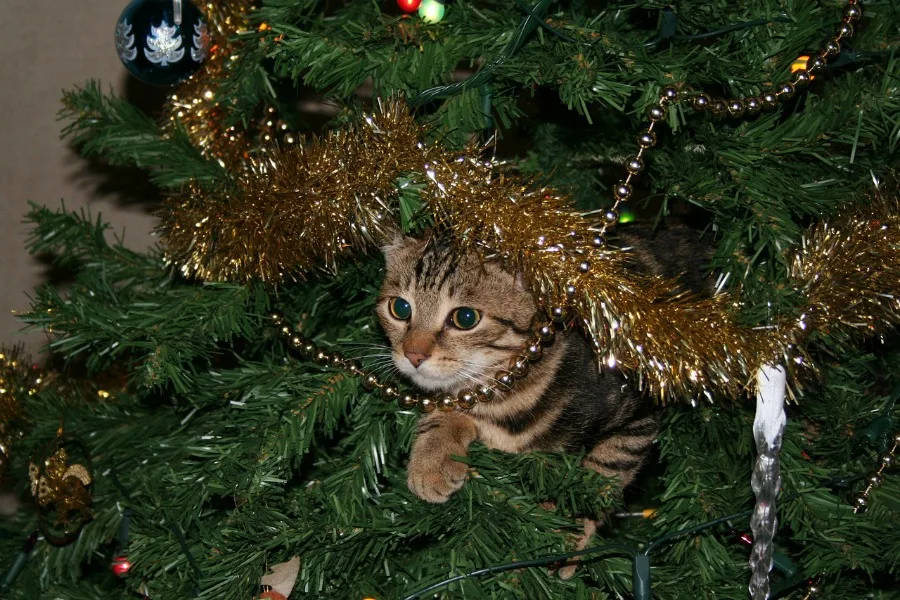 Use baby gates for curious pets.
If you have pets in the home that are curious – read that as 'cats' – or if it's your first Christmas with pets, introduce the idea slowly. Baby gates are a great way to keep pets (and kids) at bay without having to forego a tree entirely.
Keep the temperature a little cooler.
Never put a Christmas tree near a fireplace, no matter how festive it may look. There's more to temperature control than fire risks. A tree will dry out just like any plant if the air is too warm or dry. Keep things a little cooler this holiday season and your tree will last a lot longer.
In Conclusion
This holiday season, a little research and planning ahead can go a long way when it comes to picking the perfect Christmas tree. Whether you opt for a living tree, a traditional cut tree, or even an artificial tree, it's all about thinking ahead. The perfect tree is out there, but it's your job to make sure you can accommodate your home and life to suit it.