Popsicle and Marvel Custom Solutions New Comics Book Series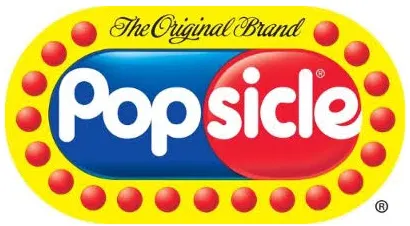 Summer is now officially here, and that means lots of long, lazy hot days under the summer sun hanging out and having fun with family and friends. As the temperatures keep rising, cool off with one of summer's iconic staples, the Original Brand Popsicle®! To make summer even more fun, this year Popsicle and Marvel Custom Solutions, a division of Marvel Entertainment, have joined forces to create their first-ever SuperHero comic book series!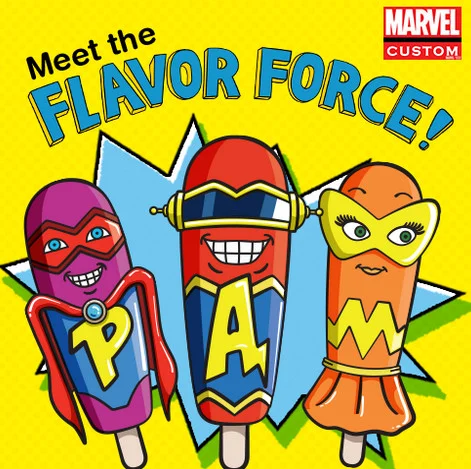 This 9 part series, the first of which was released yesterday, details the heroic escapades of the "Flavor Force", Popsicle SuperHero characters Ace Cherry, Popsicle Pete and Mandy Orange, in their fight against the evil Lord Weathervane. The comic series will be released one issue at a time throughout the summer, providing kids with an exciting reading adventure all summer long! Issues will be available in select Marvel retail stores and on www.Popsicle.com; and then, in July, you can pick up your very own limited-edition hard copy comic book, featuring all nine comics, at select Marvel retail stores!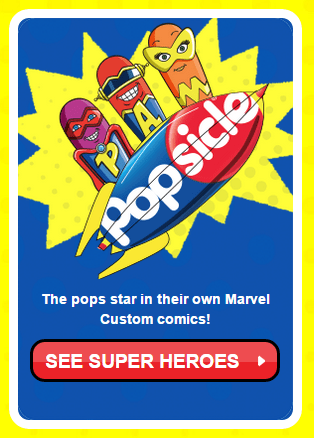 In addition to the comic book series release, Popsicle has also created a new SuperHero hub, "Deep Freeze 9," on their website where you can find all kinds of SuperHero-themed family activities including a "Mission Control" that will house the comics and an action-packed trailer; the "Flavor Force Lab," providing parents and kids with comic-inspired crafts; and, the option to sign up for an ongoing e-newsletter and be among the first to access the official digital comic book series.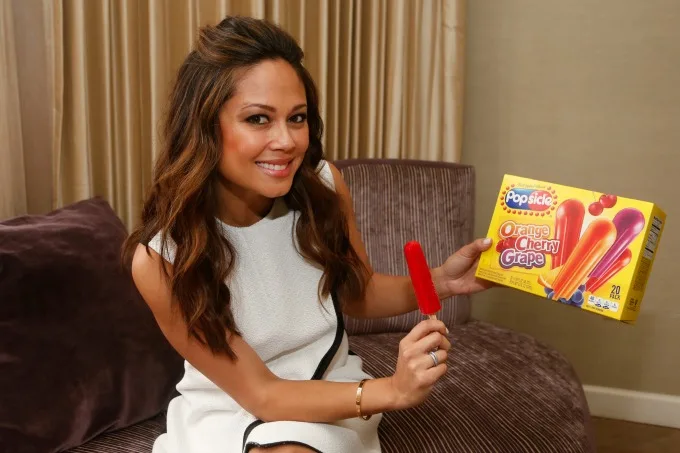 In order to help spread the SuperHero news and excitement, the brand has also teamed up with actress, entrepreneur, and supermom of two, Vanessa Lachey!
"I am thrilled to partner with the Popsicle Brand Team on their summer campaign," said Vanessa Lachey. "Popsicle pops are one of my family's favorite treats and SuperHeroes are huge in my house right now."
Popsicle pops are available in more than 20 unique flavors including the my childhood favorite Cherry, Orange and Grape. This year, they have also added three new varieties including:
Popsicle Tootsie Pops® which come in classic Orange, Cherry, and Grape shells with a chewy, chocolatey center.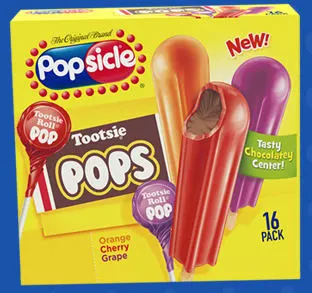 Popsicle Mystery Middles which feature a cherry berry shell with three white mystery centers: Lemonade Blast, Wacky Watermelon and Bursting Bubble Gum.
Popsicle Frozen, inspired by the blockbuster Disney movie, which includes delicious flavors such as White Cherry, Purple Berry and Blue Raspberry.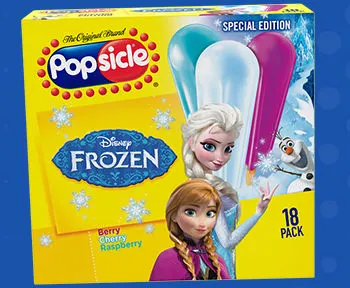 AND, the SuperHero fun continues with the new Popsicle Marvel Avengers Assemble™ pops, featuring Captain America™, Hulk™ and Iron Man™. These heroic pops come in delicious fruity flavors including strawberry, kiwi-green apple, grape, kiwi-cherry, lemon and blue raspberry!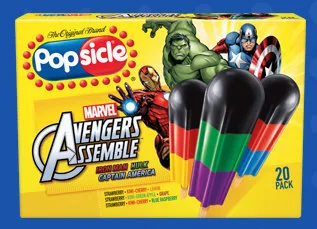 So head on over to your local store, grab a box of Popsicles then start your adventures with the new Popsicle and Marvel comics!
Connect with Popsicle: Web | Facebook | Twitter
Which new Popsicle SuperHero is your child's favorite? Do you have a favorite Popsicle flavor?