This is a sponsored post written by me on behalf of Prosacea for IZEA. All opinions are 100% mine.
Did you know that an estimated 14 million Americans suffer from rosacea? I am one of those millions. I suffer from rosacea, but I haven't always. In fact, it wasn't until I was in my mid-30's before it began to rear its ugly head. It started as this tiny little patch of dry, red skin right along the side of my nose (where my cheek and nostril meet) that just wouldn't go away. Then the redness began to develop on both sides of my nose, where it slowly crept across my cheeks, and now, it is on my chin and forehead as well. The worst spot is the place where it all began. I guess I should be thankful that the only place the bumps appear is on the original starting spot, but the redness is beyond noticeable.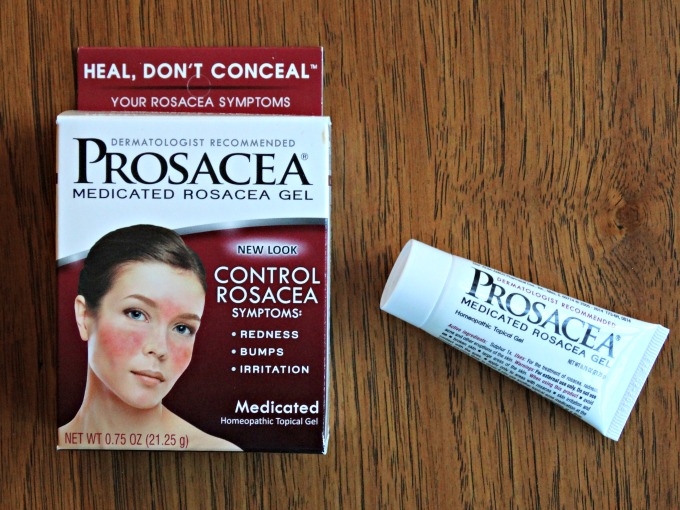 If you are not familiar with it, rosacea is a condition that causes excessive redness on your face, along with bumps, irritation and discomfort. Flare ups always seem to come at the worst times, and your natural instinct is to find a way to cover it up. For years I would do my best to hide it, using cover up and base and thick powders. It took me quite awhile to learn that I should concentrate on healing and treating the problem so that I don't have to feel like I need to wear concealing makeup all the time.
Thankfully there is a wonderful homeopathic product out there that can help. A product called Prosacea® whose fitting motto is "Heal, Don't Conceal".
Prosacea Medicated Rosacea Gel is a non-prescription, dermatologist recommended, homeopathic topical gel used to treat rosacea and acne. Applying it daily to clean skin can bring about a reduction of visible symptoms in those suffering from rosacea including the embarrassing redness, bumps and irritation.
Its lightweight, water-based formula goes on easily, absorbs quickly, and provides a flawless finish under makeup. And since it also contains Aloe, it is quite effective at soothing dry, reddened skin. Prosacea can be used alone, under moisturizer, or even under makeup to help treat and heal your redness so you no longer feel the need to cover it up.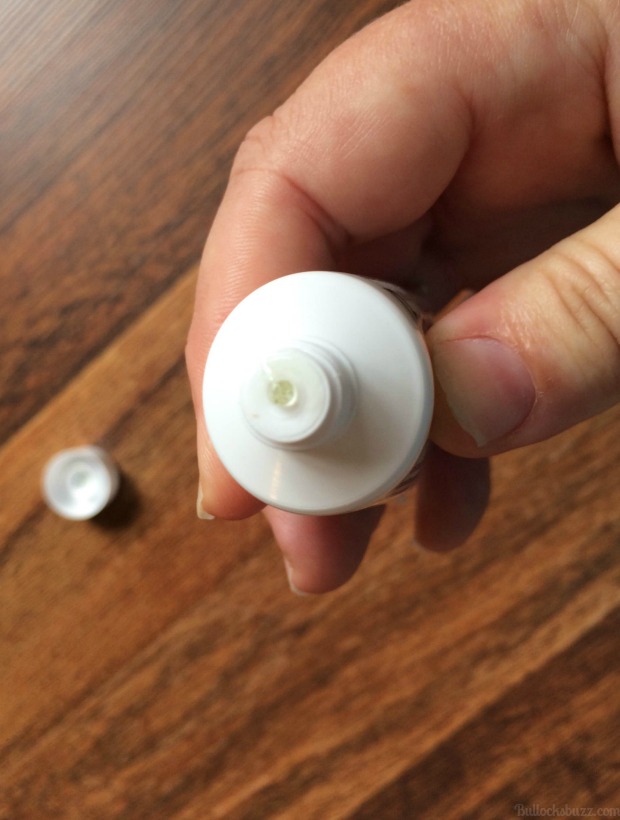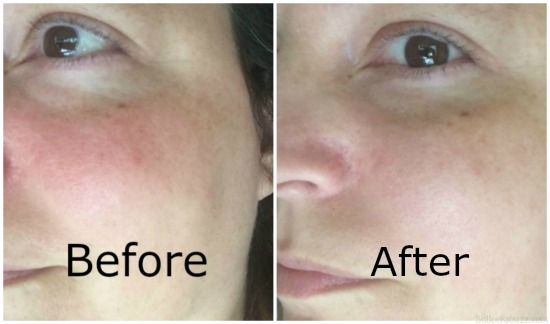 Prosacea® is actually the #1 over-the-counter rosacea treatment with a 90% satisfaction among users because it works! I have been using it for close to three weeks now and I can see quite a difference. Just look at my before and after pictures!
I love that Prosacea is a water-based formula so I don't have to worry about breakouts, or about it leaving a greasy residue on my skin like other medications I have tried. Plus, since the formula so light, it doesn't feel as though I am adding layer after layer of products on my face! Now I have the confidence in my skin I need to no longer hide under layers of makeup!
Although Prosacea is not a prescription medication, like with everything in your medicine cabinet, please make sure to read and follow all label instructions before using.
Want to Win a Prosacea Care Package?
By leaving a comment below with your personal tip on how you face rosacea, you will be entered to win a contest in which 1 lucky reader will win an awesome Prosacea® care package! This giveaway is open to US residents, ages 18 and up. It will end on Wednesday, May 27th at 11:59 pm. Bullock's Buzz is not responsible for prize fulfillment. GOOD LUCK!
What is one of your tips on how you face Rosacea?