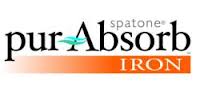 One of the most important factors in retaining good health is making sure your body is getting the vitamins and minerals it needs. When your body does not get enough vitamins and minerals, all types of health problems can occur, many of which can be quite serious. One such deficiency that is especially predominant, particularly in women who are of child-bearing age or pregnant, is an iron deficiency. Did you know that according to a 2011 US Department of Heath and Human Services report, an estimated 3 million Americans remain iron deficient! And according to World Health Organization statistics, anemia, predominantly due to iron deficiency, affects approximately two billion people worldwide!
Iron is a mineral the body uses to create the protein hemoglobin, a component of red blood cells that is responsible for carrying oxygen from your lungs to the rest of your body. Iron also helps your muscle cells store and use oxygen, and it is important in helping your body create the enzymes that are necessary for critical body functions such as digestion. Iron is essential for supporting a healthy immune system, as well as playing a key role in both energy release and increased cognitive function for sustained concentration.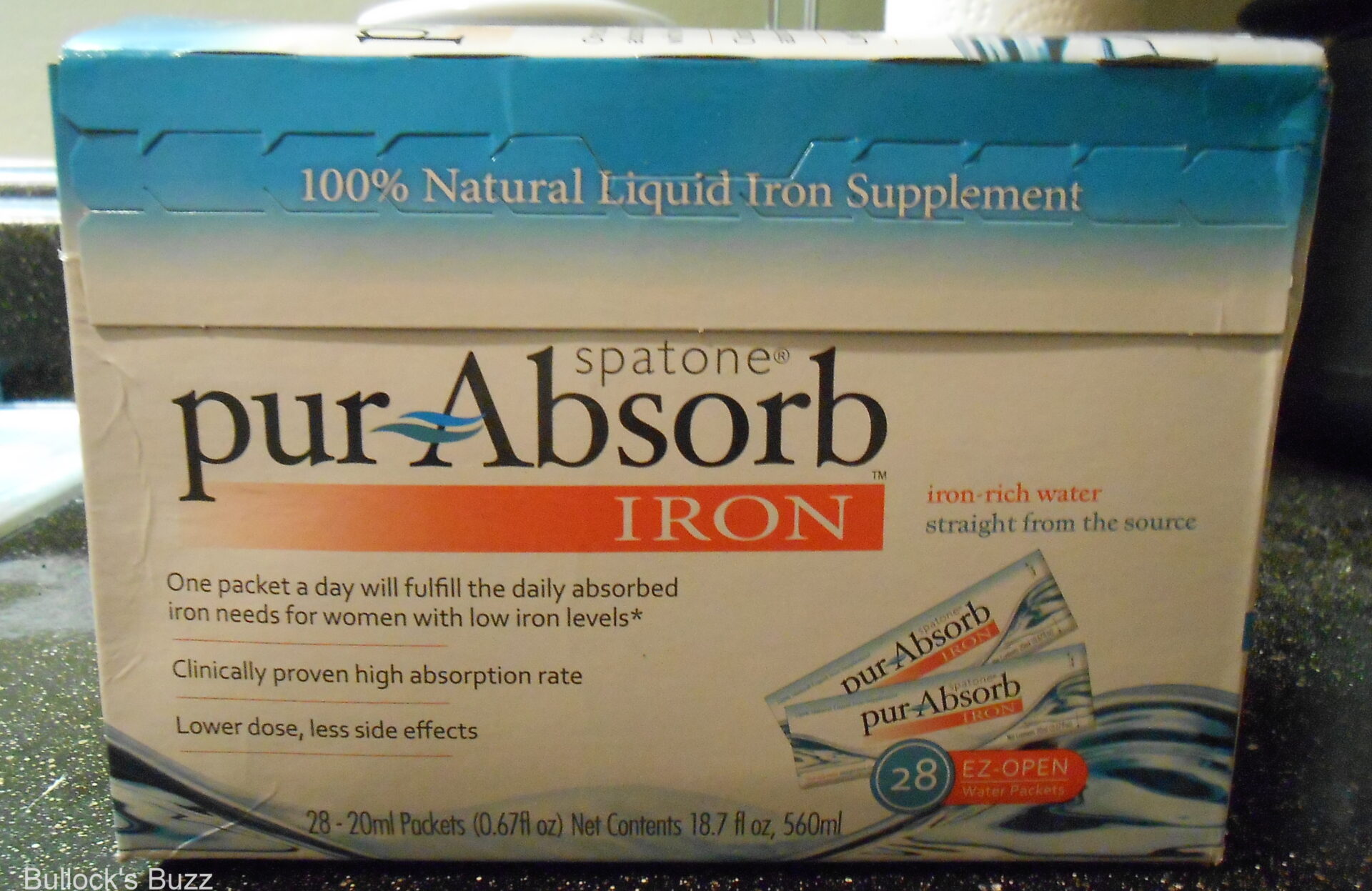 Low levels of iron can lead to anemia which causes weight loss, fatigue, headaches, dizziness and abdominal pain. Low iron can also cause a general lack of energy and a decrease in the ability to concentrate. On the other hand, too much iron is extremely unsafe and can cause nausea, vomiting, headache, dizziness, liver failure, low blood pressure, shortness of breath and even death.
There are many foods that are naturally rich in iron and can provide you with the RDA of iron without having to take supplements. Foods such as fish, lean red meat, poultry, dried fruits, lentils, beans, tofu, eggs, grains, green vegetables and iron-fortified cereals or breads are all full of iron. However in some cases, despite the amount of iron one consumes in their diet, the body does not absorb enough iron and that is where supplements may come into play. Before you even consider taking an iron supplement, be sure to consult your doctor as only he or she can tell you if your iron levels are off.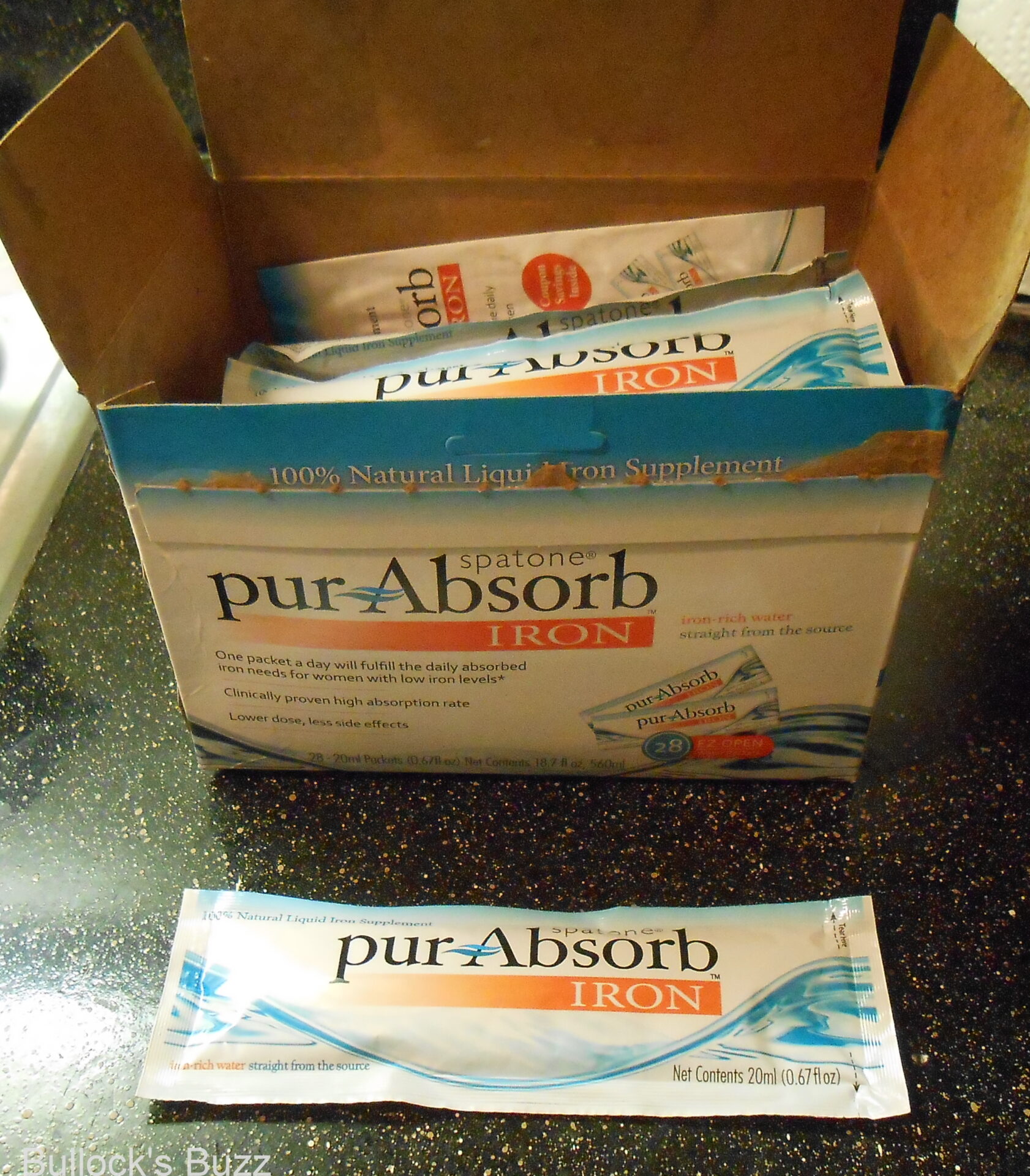 For people who have been diagnosed by their doctor with low iron, there are tons of supplements out there to consider. As a woman with low iron levels, I am familiar with just exactly how many iron supplements there are! It can really get confusing when it comes to trying to pick out the best one. However, a few weeks ago, as a blogger for NaturallySavvy.com, I was offered the opportunity to try pur-Absorb Iron, an all-natural, liquid iron supplement. Since I am not a fan of swallowing pills and many of the supplements I have tried are pills big enough for a horse, I was all for trying a liquid supplement.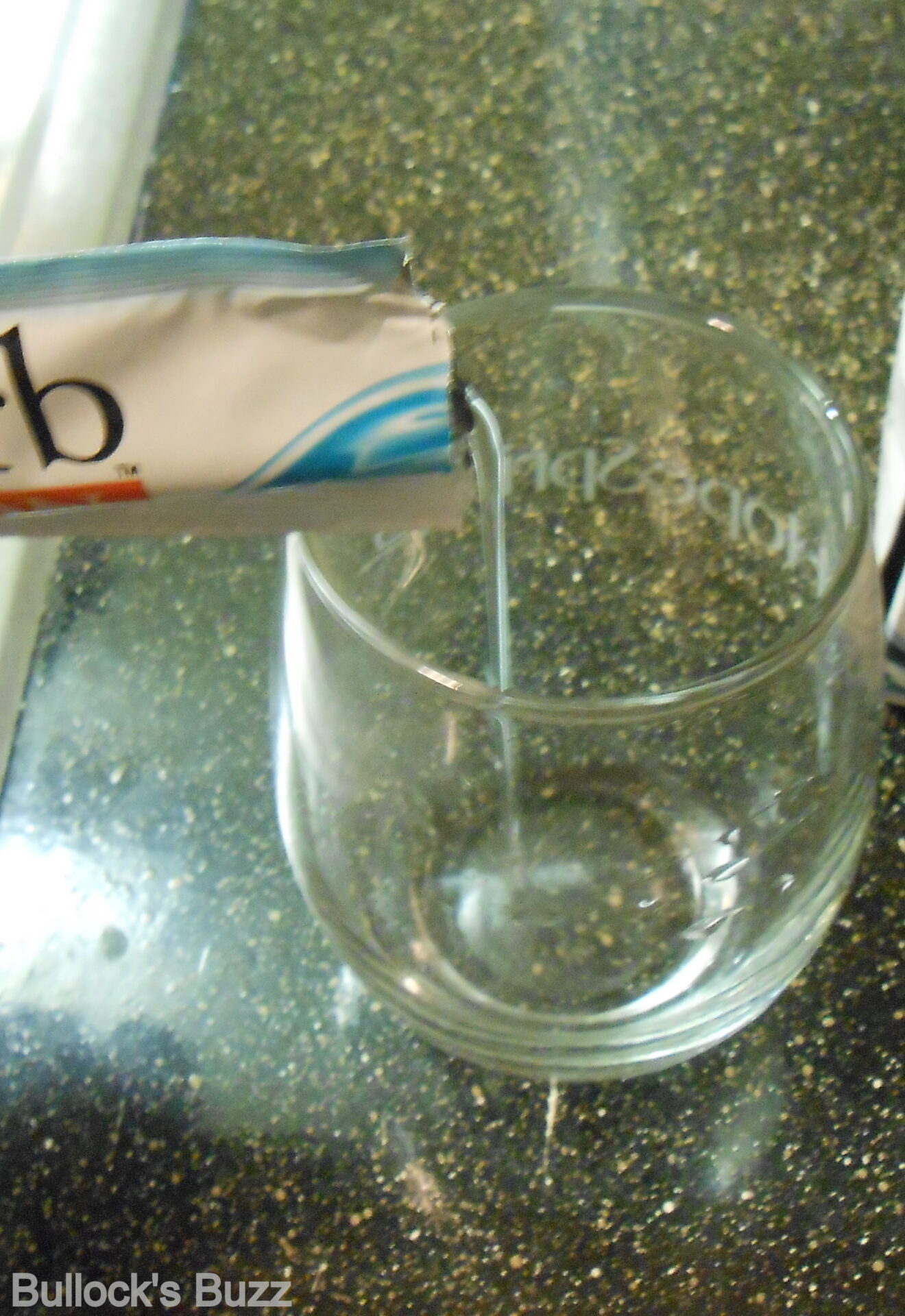 pur-Absorb Iron is an iron-rich water that comes in individual, single-use, easy-to-open packets. One packet a day is all you need to take, and since pur-Absorb is clinically proven to have a high absorption rate, the body can get all of the iron it needs from a lower dose. The majority of conventional iron supplement tablets have a low absorption rate, which really means you are taking a higher dose because the average person only absorbs a small amount . The iron that was unable to be absorbed is excreted leading to uncomfortable side effects such as constipation, stomach irritation and headaches. Since pur-Absorb has that high absorption rate, those side effects as far less likely.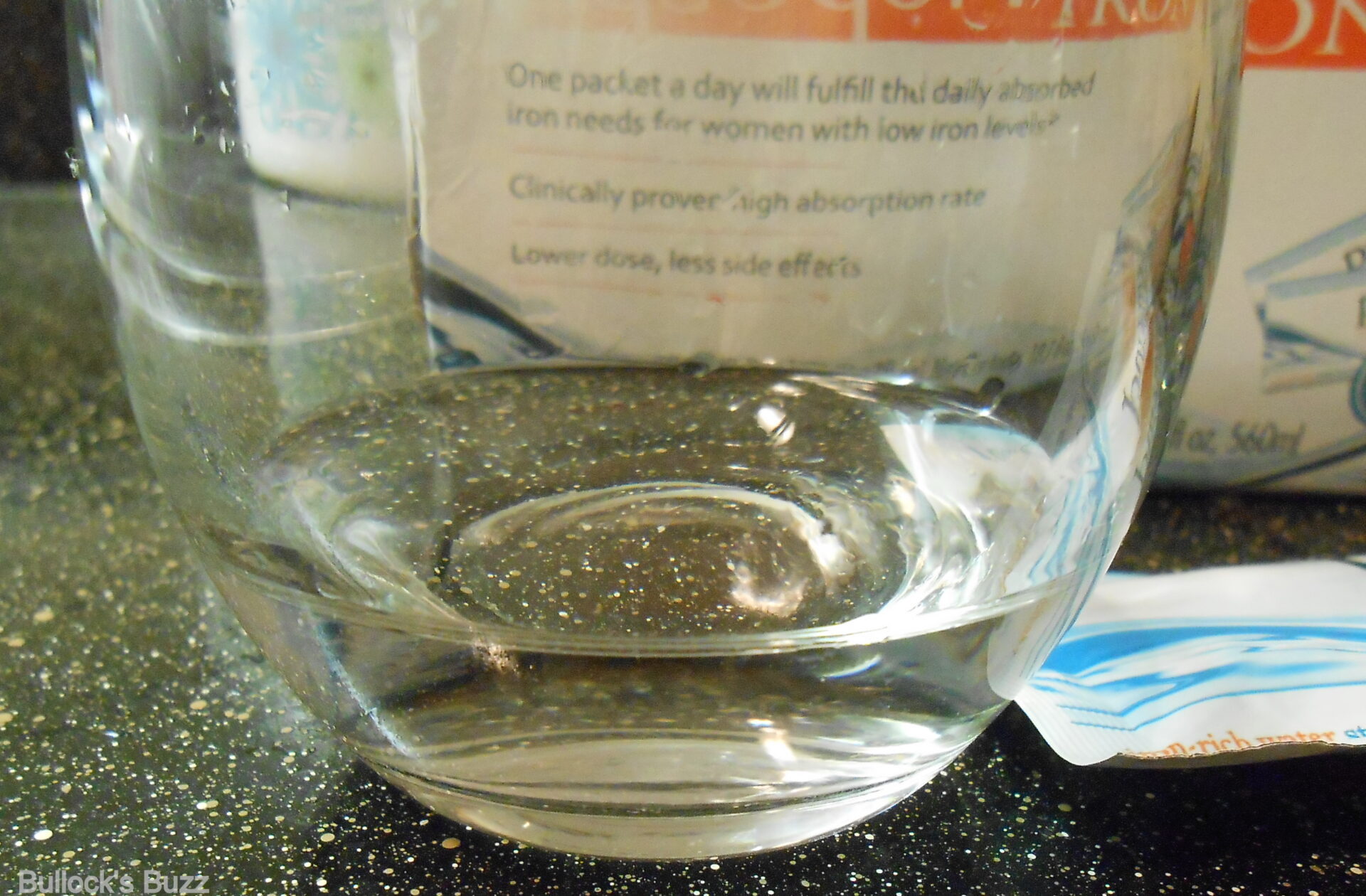 I have been taking pur-Absorb Iron supplement for several weeks now. The first time I tried it, I took it directly from the pouch, and while the taste was by no means terrible, I did have a definite metallic-like taste left in my mouth. Ever since then, I make sure to pour the contents of the packet into a glass and add some water or some type of juice with a high level of Vitamin C (the Vitamin C is known to help iron absorption), which tastes much better; it does not change the taste of the juice at all. I have not had any problems with side effects either.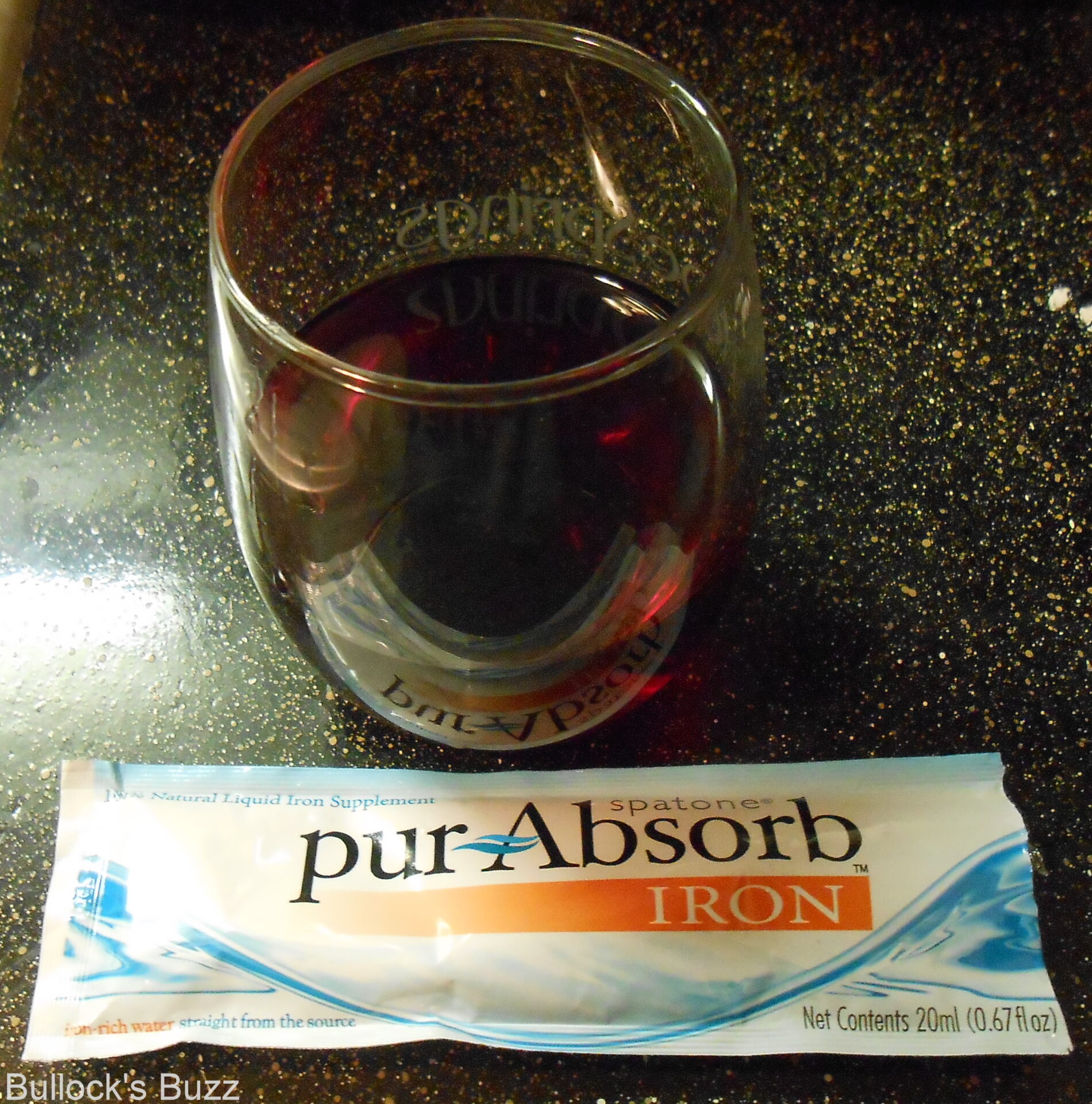 I really like that pur-Absorb is a liquid supplement. For me, it is much easier to take, and its high absorption rate is good for my body. The individual packets are very convenient and easy to use, just open, pour and that's it! They are also the perfect size to put in my purse or bag if I travel or forget to take my dose one morning and remember while away from home. I also like that it is all-natural, coming directly from naturally occurring iron-rich spring water in Snowdonia, North Wales, a source that has been used by people around the world for years as a natural iron supplement. The water is collected, filtered for bacteria and packaged; at no point is anything else added nor is the water's natural composition compromised.
pur-Absorb is available at many drugstores, grocery stores, health stores and other location across the nation. To find a store near you, check out the list of retailers on the pur-Absorb website.
I received this product for free from https://www.naturallysavvy.com/ for the purpose of review. I am a Naturally Savvy blogger.