We all love desserts, right? So, what do you do when you crave an elaborate dessert but are on a budget? I bet you didn't know that you can make some of the most delicious desserts ever using common ingredients in your pantry, such as jam, chocolates, or fruits. So, without further ado, here are some of the best desserts on a budget that call for six ingredients or less but taste amazing!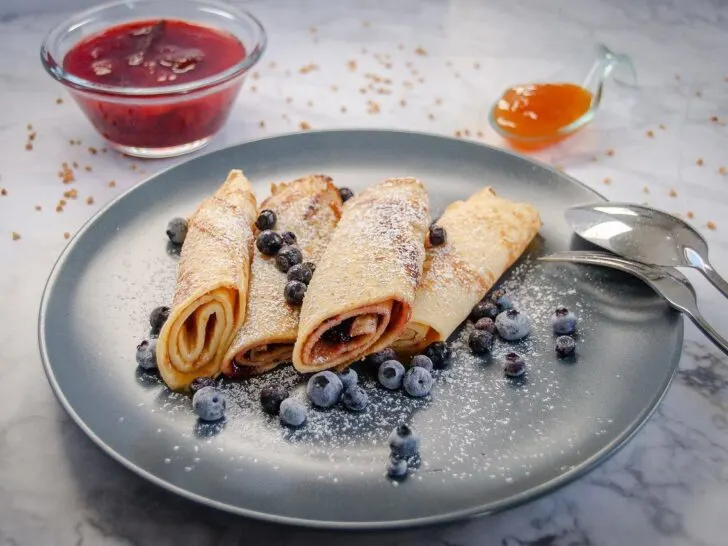 Dessert Crepes
Crepes are quite easy to make. All you need are some basic pantry staples including flour, eggs, milk, butter, and salt. You simply whisk the ingredients together to make a smooth batter. Then on a hot greased pan, spread out the batter evenly in a circular shape and cook on both sides.
This will make a basic crepe, so from there you can add your own fillings to create your own dessert crepes.
For example, add in your favorite seasonal fruits such as bananas or strawberries. Roll them up, and then top with a generous amount of powdered sugar of whipped cream.
To take this basic crepe to another level, consider adding some vanilla to the batter. Once cooked, scoop some ice cream on top, and then drizzle some chocolate syrup or honey on top.
If you have none of these, stick to the classics. Layer or fill in your crepes either by melting some chocolate, Nutella, or any regular jam that you have.
Ice Cream Sundae Dessert Pie
There is nothing better than having ice cream in the summer except an ice cream sundae dessert pie! To make this tasty dessert on a budget, begin by melting some chocolate chips with a bit of milk. Add a pinch of salt to it and continue stirring until it thickens up.
Next, crush some wafers like graham crackers and combine them with butter to form a crumb crust. Set aside some of the mixture and spread out the rest in a thin layer in a greased pie pan. Chill for at least 15 minutes until it has set.
Once it has set, pour the melted chocolate over the crust, cover and put it back in the freezer until firm. Next, spread a layer of softened ice cream of your choice over the layer of chocolate. Then let it set in the freezer for two hours. Once ready, cut it up and sprinkle some of the remaining crumbs over the top.
That is how easily you can enjoy a smooth and cool sundae made with minimum ingredients that tastes no less wonderful than a professionally run food joint!
Apple Crumble
Next on our list of desserts on a budget is an apple crumble. Apple pies are staples in most households during the holidays, but they need quite a bit of time to make, and they can also be quite expensive to make. This apple crumble recipe hits the spot with just a few ingredients and half the time compared to a pie.
To get started, mix some apples, a bit of apple juice, some lime juice, brown sugar, and a pinch of nutmeg powder in a bowl. Set aside.
In a separate bowl, combine some oats, brown sugar, cinnamon powder, and a pinch of salt. Add some butter and mix with your fingertips till it forms a clump. You can also add in some almonds or dry fruits of your choice if you'd like.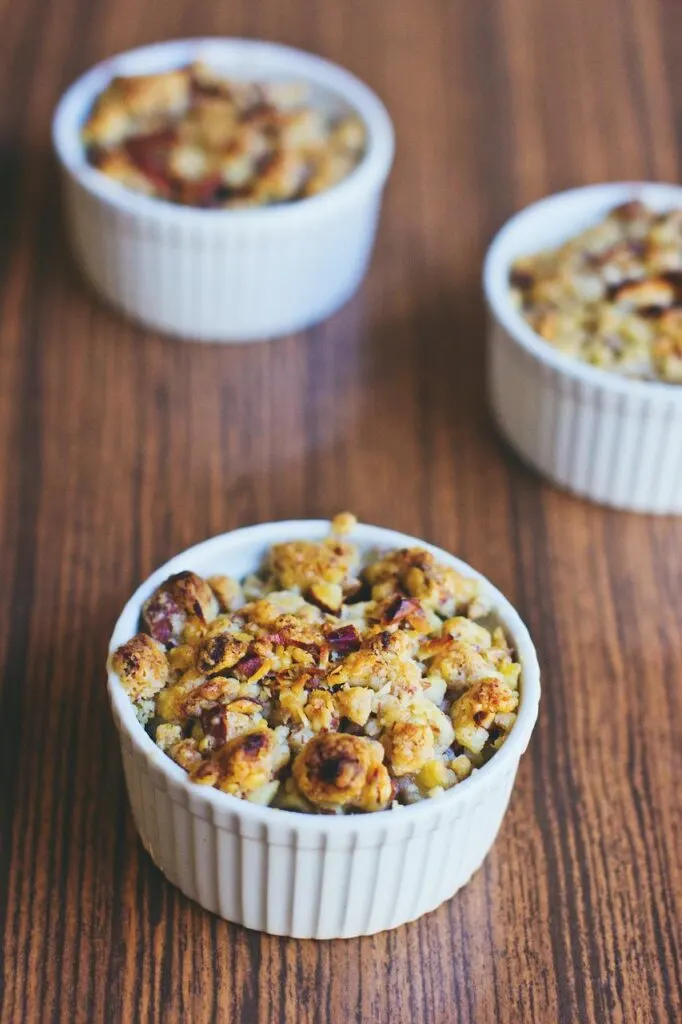 Next, in individual ramekins add a bit of the apple mixture and top it with the crumb mixture. Bake for twenty-five minutes or till you see the brown sugar caramelizing. Remove from the oven and let cool.
Once it comes down to room temperature, you can top it with a dollop of fresh cream or a small scoop of your favorite ice cream. Enjoy!
Another version of this dessert on a budget is my Cinnamon Roll Apple Crumble made with store-bought cinnamon rolls. So yummy!
Mini Peanut Butter Sandwich Cookies
Wafer cookies are readily available in our homes but eating them as it is can be a bit boring. Take them to the next level with this dessert on a budget.
Take a pack of cookies and spread half of them in a single layer on a baking sheet. Next, spread a layer of peanut butter on top and place the sheet in the freezer to firm up.
Once set, remove from the freezer and place the remaining wafer cookies on top of the peanut better making individual sandwich cookies.
Next, melt some chocolate chips stirring constantly to make a smooth chocolate dip. Once done, dip each sandwich cookie in the chocolate making sure they are completely coated on all sides. Let the excess chocolate drip off, and then place the cookie sandwiches on waxed paper. Allow to sit until the chocolate coating sets.
And that's it. There you have your mini chocolate-coated peanut butter sandwiches with just three ingredients!
Final Thoughts on Quick and Easy Desserts on a Budget
Who says you need a lot of ingredients and exotic items to make a tasty dessert? As you just saw, it is possible to create several lip-smacking desserts on a budget using simple ingredients. So, the next time you are on a budget, don't think you have to give up on dessert because after all, "life is too short to skip dessert."