When you have a baby, the first thing that comes to mind is how to make their room safe and comfortable. The nursery needs to be furnished as soon as possible so your little one can feel at home from day one. If you are fortunate enough to have an empty space in which you can create a dedicated nursery, then it's worth investing time and effort in planning how it will look and choosing the right nursery furniture.
There are plenty of options available for you when choosing the right luxury nursery furniture sets for your home. From cribs and changing tables to shelves and bookcases, there are lots of different styles for you to choose between. If you need some inspiration on where to start, keep reading for our tips on how to choose the right nursery furniture for your home:
1. Have a clear idea of how you want your nursery to look
When it comes to choosing the right nursery furniture, you want to choose the colors and patterns that will suit the age group, while also considering making your nursery a space that the whole family can enjoy. If you have a theme in mind, your choices may be much more limited, but if you have a neutral room, you can change things around as your baby grows. Alternatively, you could think about creating a designated "grow out" space within the nursery. This way, you can create a personalized area for your baby to play, learn, and grow within the safety of their room.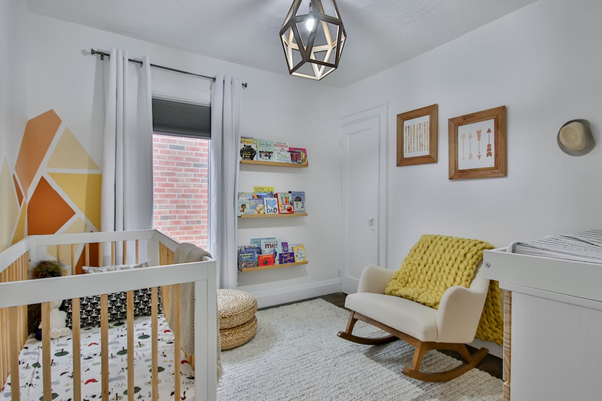 2. Go for simple designs
Think carefully about the décor of the room. You want to be able to use it for a long time, so don't go for anything too fussy or ornate. There are tons of neutral furniture designs out there, so you should be able to find something to suit your tastes.
You will also want to think about the fabrics you choose. It is crucial to use stain-resistant materials that can be easily cleaned. You might also want to take the time to pick organic and machine-washed fabrics so that they are easy to clean and less likely to stain.
3. Consider the safety standards of the furniture you choose
The safety of your child is of the utmost importance especially when choosing the right nursery furniture. It's crucial to ensure all the nursery furniture you choose meets safety standards. Many items on the market will have either the European standard mark (or "CE mark") on the packaging or a statement saying it meets safety standards, so check for this before purchasing.
Cribs are one of the essential pieces of furniture you'll buy for your child's nursery, so it is worth spending time researching which one is best for you and your baby. You'll want to ensure that the crib you choose has a safe drop-side mechanism, a firm sleeping surface, and a sturdy frame that won't tip over. There are also cribs that have a converted bassinet function and can be used for newborns right through to toddlers.
Similarly, you'll want to choose a changing table that meets safety standards and will be comfortable and safe for your baby. It's worth checking the weight limit on any changing table you are considering buying and looking out for a sturdy design that will last for a long time.
4. Think about storage, too
When choosing your luxury nursery furniture London, think about what you need to store. Whether you need some extra shelves to store baby books, a caddy to keep bottles warm, or somewhere to keep diapers and other baby essentials, you'll need to factor this in. You can also look into installing shelving units or even a custom closet organizer to add extra storage to your space.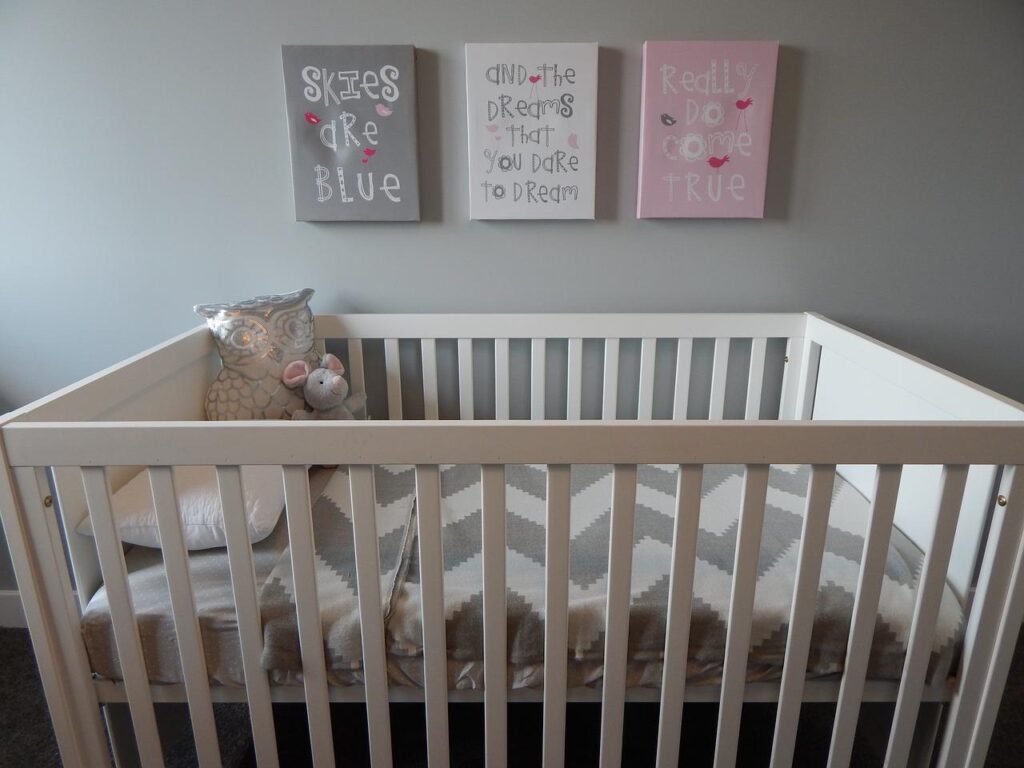 5. Don't forget about comfort!
Of course, when choosing the right nursery furniture, you want it to be stylish, but comfort is just as vital. Babies will spend plenty of time in their cribs and cradles, so it makes sense to choose something that's comfortable. You'll find lots of cribs with built-in mattresses, which can make all the difference to a baby's quality of sleep. If you're choosing a rocking chair, ensure it rocks comfortably.
6. Check the warranty before you buy
As with any other major purchase, it's crucial to check the warranty when choosing the right nursery furniture. You don't want to be left high and dry if something breaks or malfunctions after only a few months of use! You'll want to make sure that the warranty covers any issues that might arise with the furniture, as well as accidental damage that might happen.
It's also a good idea to check the terms and conditions of the warranty to ensure that you know what is and isn't covered by it. You might also want to look into what it would cost to repair any broken pieces or replace them completely. It's crucial to understand how long you plan on using the furniture and decide if it is worth paying slightly more for better quality furniture.
Conclusion
The nursery is where your baby will spend a lot of time after their birth, and it's crucial to ensure that it is safe and comfortable for the years to come. The above tips on choosing the right nursery furniture can go a long way in helping you do just that.