Save Money on Back to School Shopping with Groupon
With Back to School right around the corner, families everywhere are looking for ways to save. School supplies, clothing, shoes and even dorm room essentials can all cost a pretty penny. That's why I prefer to use Groupon when it comes time to save money on back to school shopping.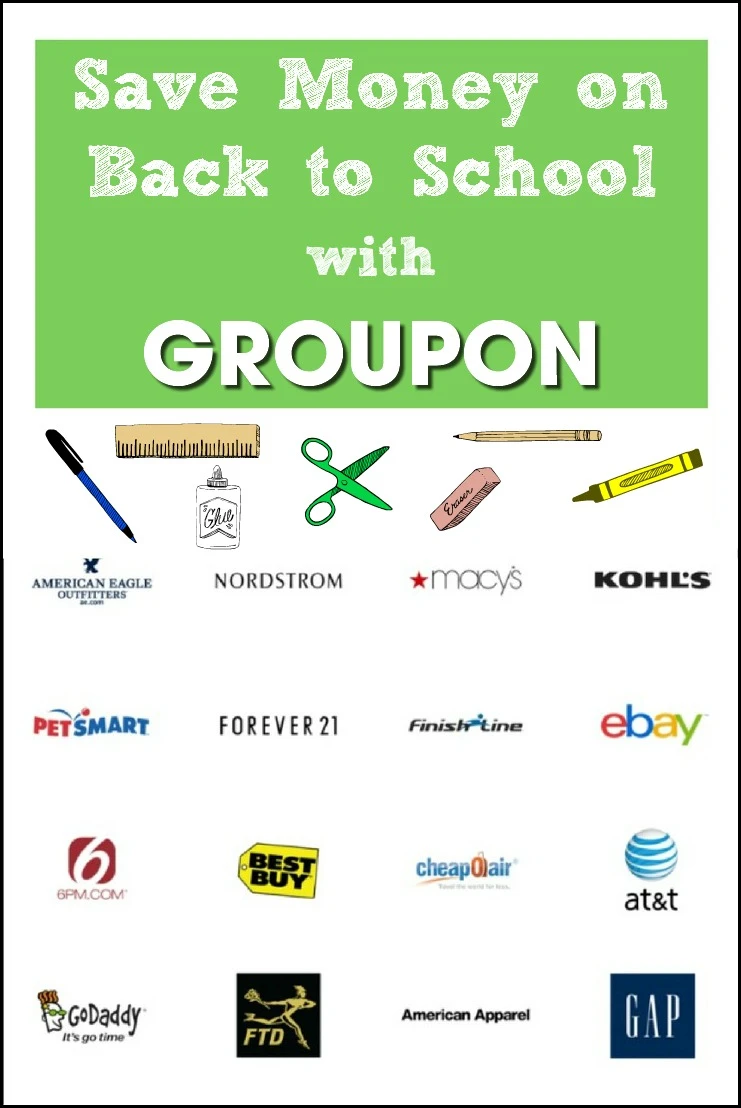 Groupon has always been my go to site when I want to find a good deal on entertainment, restaurants, beauty services, gifts and more. Simply by signing in, I can find all of the best deals on products and services in my area at many of my favorite stores. And the best part of all? Groupon is completely free to use and you don't have to have any kind of membership!
With school starting back in two weeks – wow, can you believe it's that time already?! – I've been keeping an eye out for deals on clothing, shoes, hair cuts, and supplies. I've already come across several that will save me a fair amount of money. And when I use Groupon coupons, I can save even more. So much so, that I think I am going to plan a special date night for my husband and I – all using deals found on Groupon, of course!
I love how easy it is to use the Groupon website. You can search by keyword, location, or the category of item for which you are looking. There is even a clearance section and a sale section. Just keep in mind that the offers on Groupon goods are constantly updating and changing, so be sure you check back often!
Next time you are looking to save money on back to school shopping, groceries, entertainment or even travel, make sure you visit Groupon.com first!
Get Social with Groupon Coupons!
What are some of the ways you save money on back to school shopping? Have you saved money with Groupon?