Sengled Pulse Solo: Bring Light and Music to Any Room, Easily
Please note, this post may contain Amazon affiliate links to make shopping easy. If you make a purchase through these links, I'll make a small bonus at no extra charge to you.
Need a gift for a tech-loving father or a fun gift for a grad soon heading off to college? How about an LED lightbulb that is also a stereo speaker; the Sengled Pulse Solo?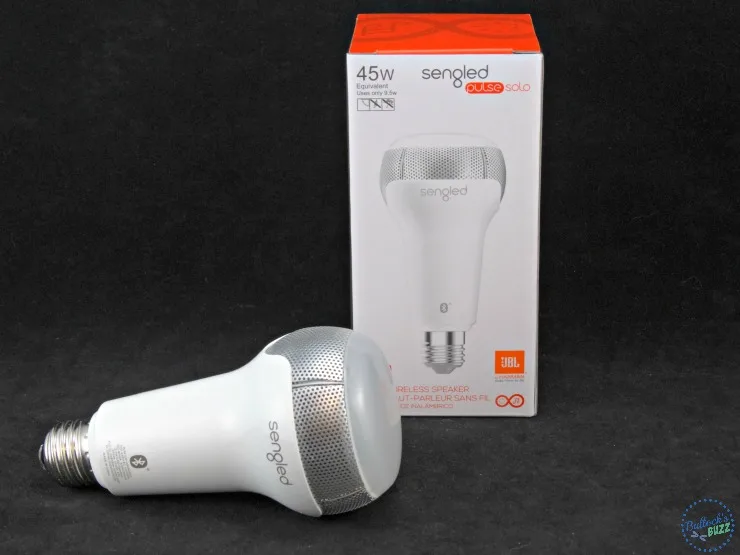 The new Sengled Pulse Solo is a hybrid LED dimmable light bulb plus JBL speaker that allows you to wirelessly stream your music, movies, podcasts, sporting events and more. The multi-channel, multi-room stereo speaker bulb is compatible with any typical light socket, and no speaker wires, remote control or power cords are needed. When I first heard about it, the first thought that came to mind was, "why"? What possible need could there ever be to combine a lightbulb with a speaker? But then the novelty of it won out, and I figured I should at least try it before denouncing it!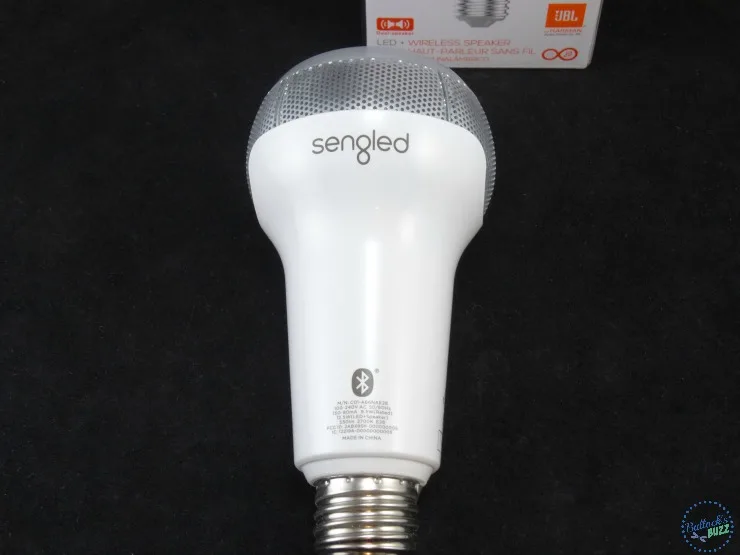 Sengled Pulse Solo Smart Bulb
The Sengled Solo LED speaker/lightbulb is made of mostly matte white plastic with a metal speaker grille ring around the top. The 9.5-watt LED bulb (50-watt equivalent) emits about 550 lumens of 2700K (nice, warm white) light, and will fit in any standard screw in socket. The lightbulb also features dual 3-watt JBL speakers (for left and right channel stereo separation). However, since the metal speaker grille ring around the top takes up the majority of the "bulb", almost all of the light is dispersed out of the top. This makes it ideal as an accent or mood light, but not as the main lighting in a room.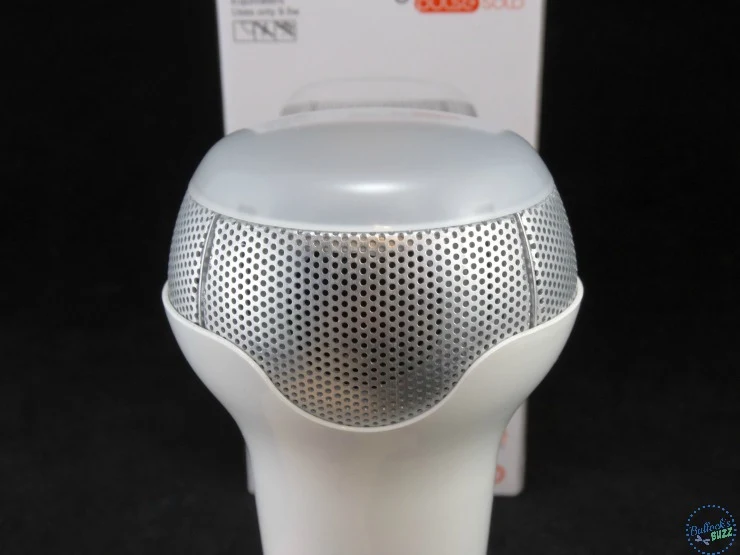 At 5.5 inches long and 2.8 inches around at its widest point, it will fit in pretty much any lamp with a standard screw socket as long as the harp is not too thin. I have mine in a lamp I inherited from my dad, one I know has been around at least since the early 1970's, and the Solo works in it just fine. Originally I was planning to put it in a single hanging light over the island in my kitchen, but since the bulb weighs a hefty 12 ounces, I decided not to. I was worried that the weight will be too much for such a lightweight lamp.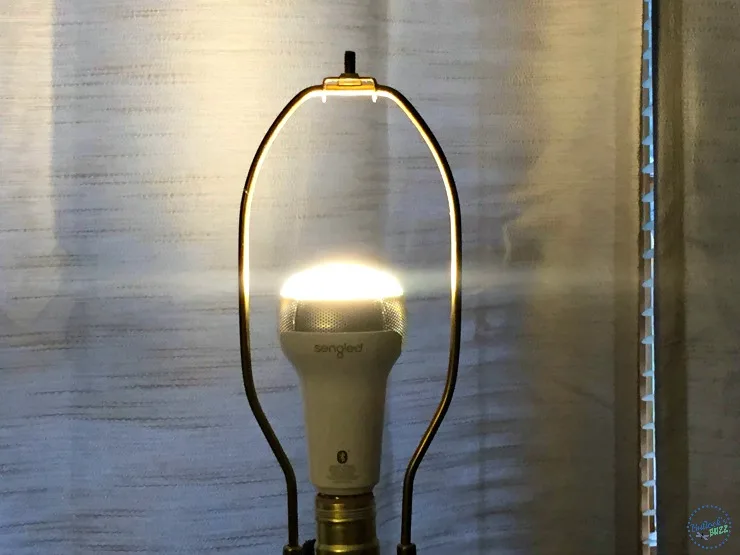 The Sengled Solo lightbulb is fully controlled via the Pulse app that enables you to adjust both lighting and sound from any Bluetooth enabled iOS (iOS 7.0 or later) or Android (4.3 or later) device. The manufacturer advises that the bulb not be used in a dimmable switch, but since you can dim the bulb via the app, that's really no big deal. Plus, being an LED bulb, you get great energy savings and long-lasting life.
Using the Sengled Pulse Solo
Installing the bulb is as easy as… well, screwing in a lightbulb! From there you simply download the app, pair it via Bluetooth and you're ready to go. When you open the app it will automatically begin searching for the bulb. From then on, it will automatically pair with your device when it is on and within Bluetooth range (up to 100 feet). I connected my bulb with a iPad Air 2 (aff. link) without any problems.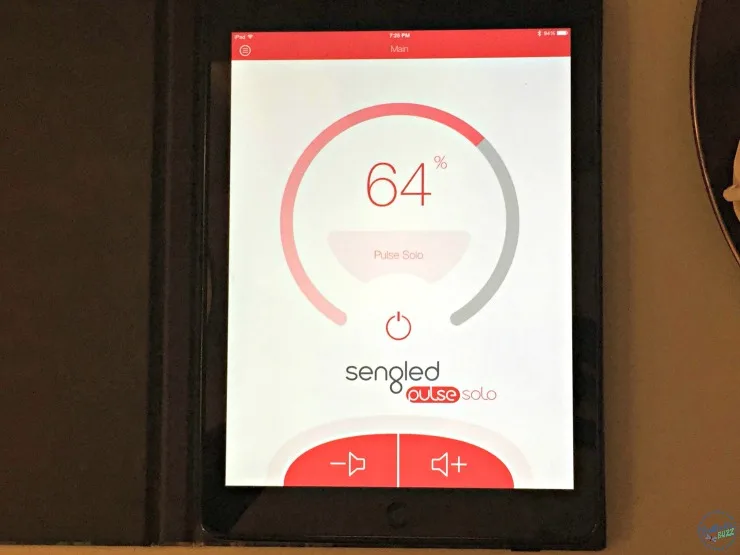 As I mentioned before, the Pulse app allows you to control both the brightness of the bulb and the volume, but that is about it. There are no alarms, scheduling ability or timer, but then again, if you are wanting all of those features you will have to pay a lot more than this speaker/bulb will cost you.
How Well Does The Sengled Pulse Solo Work?
Once you have the light on and your music playing, it works pretty seamlessly. I played around with adjusting the brightness of the bulb, turning the volume up and down, and even played a game on my iPad without causing any issues in playback. The speakers are just okay… you won't get much bass at all, but you do get the sound in stereo. For background music around the house though, it works plenty good enough!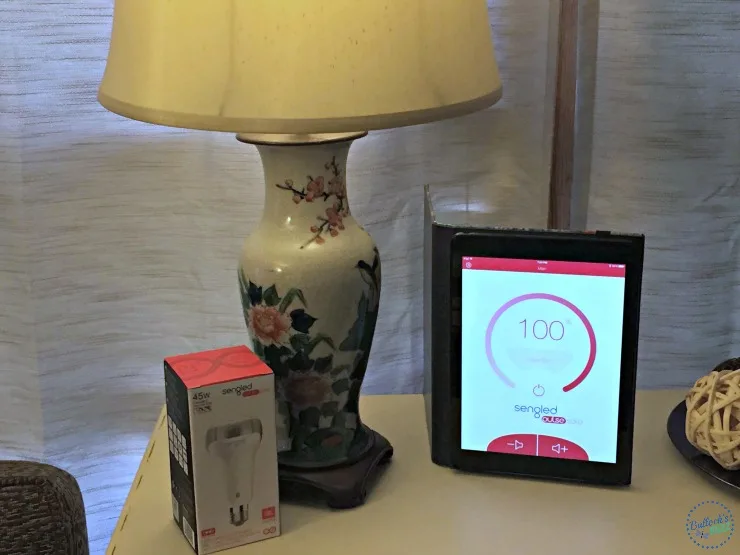 From what I have read, the speaker will continue to work once the bulb dies, but the bulb has a life of 25,000 hours of use and that equals over 20 yrs of normal use!
In conclusion, while I personally wouldn't buy this bulb to use as my main source of light or entertainment, it is ideal for putting in a bedside lamp, kids room, bathroom or perhaps even the kitchen to listen to the radio or watch a movie on the iPad while relaxing. And if you have a child heading off to college or about to move into their first apartment, this would make a fantastic gift!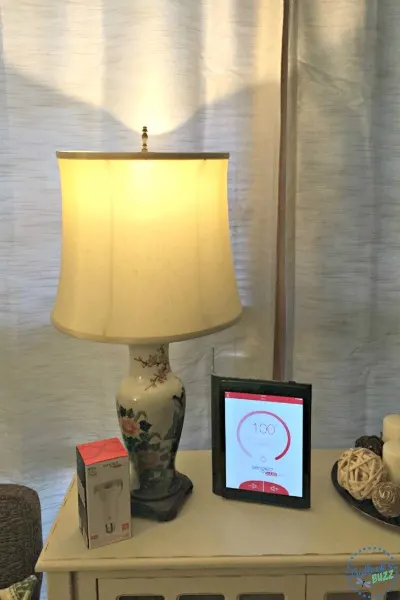 The Sengled Pulse Solo can be purchased either directly through the Sengled website or on Amazon.com (aff. link) for around $45.00. They also offer several other options such as a paired set, a subwoofer and more; as well as many other lighting options for the connected home.
Get Social with Sengled! Website | Facebook | Twitter | Instagram
Do you have someone in your family that would like the Sengled Pulse Solo? Where would you put it in your home?