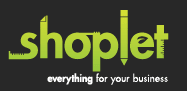 The end of the year is fast approaching, and I am proud to say that I actually meet one of my new year's goals – better organization! A lot of this success I owe to Shoplet.com, my favorite discounted online supply site. Those of you familiar with Shoplet.com know that you can find everything from office supplies to school supplies to promotional products that you can personalize – all at amazingly affordable prices! This upcoming year promises to be just as organized thanks to the At-A-Glance Weekly/Monthly Planner and extra-large Wall Calender from Shoplet.com!
At-A-Glance Monthly Planner Shoplet.com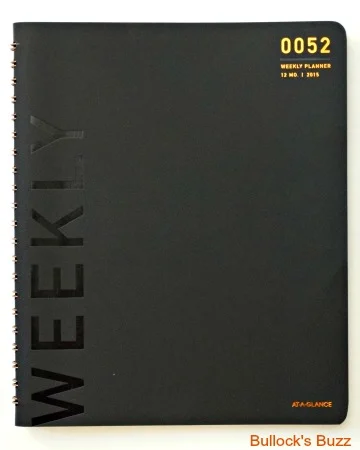 Made by At-A-Glance, this professional, 2015 Weekly/Monthly Planner has everything I need to keep my personal and work life organized. The first thing I noticed about this 8 1/2″ x 11″planner was its sleek and stylish cover. Instead of being made of a heavy-duty paper, the cover is actually made from a durable, long-lasting material that won't tear or come off. inside, each monthly section is divided by tabs made of the same material with gold lettering that further lends to the professional look. Inside, each section begins with a monthly calendar that has plenty of room for writing notes under each date.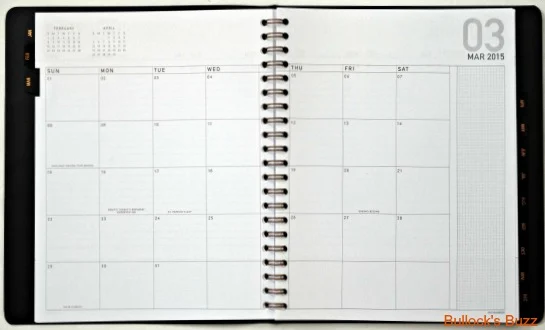 Following the calendar there are one week per two-page spreads with plenty of both lined space and graphed space for note taking. The print is large and easy to read, and all holidays are clearly marked both on the monthly view and the weekly view.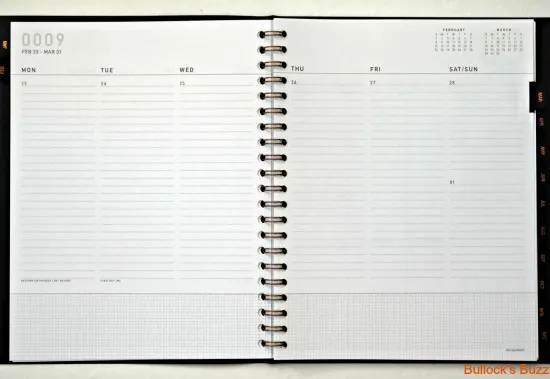 At the end of the planner you will find a section for contacts, several lined and graphed pages for notes, an event calendar, a list of all holidays for the next several years and a map showing all of the country's time zones. The very last item inside the planner is a double-sided poly pocket where I can store papers, business cards or other important papers.
At-A-Glance Desktop Calender Shoplet.com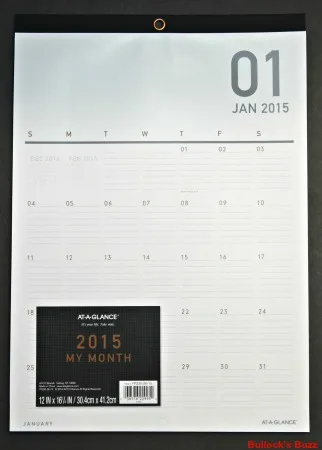 The second item I received is a calendar also made by At-A-Glance. This 2015 Wall Calender is the perfect size to be able to record appointments and still see them clearly. It measures approximately 12″ x 16 1/4″, and has a metal-enforced ring for hanging. One of my favorite aspects of this calendar is that there is plenty of room inside each day's block to add notes, plus another entire section on the side for more notes. The print is large enough to read easily, and each holiday is clearly marked. There are two smaller calenders at the top of each month showing both the previous and the next month for quick reference. I also like that the pages are easy to remove once it is time to change months.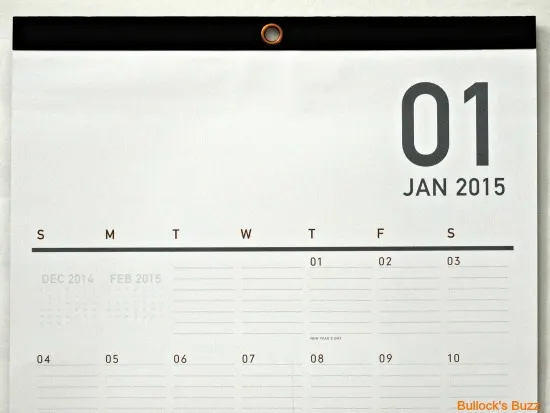 Shoplet.com
Both of these products, along with more others can be found by visiting Shoplet.com. And while you are there, be sure to check out Shoplet's inventory of office and school supplies, medical supplies, cleaning supplies and so much more! If you are a business owner, Shoplet.com carries a huge selection of promotional products and office stationery – all of which can be personalized the way you want to promote and advertise your company! For more great deals and promotions, be sure to connect with Shoplet.com on both Facebook and Twitter.
What are you planning on using to help you be more organized in 2015?