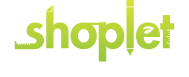 Many of you know I often write reviews for my favorite online store for discounted office supplies, Shoplet.com. Each month they offer to send some of their products from their huge inventory of school supplies, office supplies, healthcare industry supplies, promotional products and more. This month, they sent something that I have been needing for a while now, a stand for my tablet!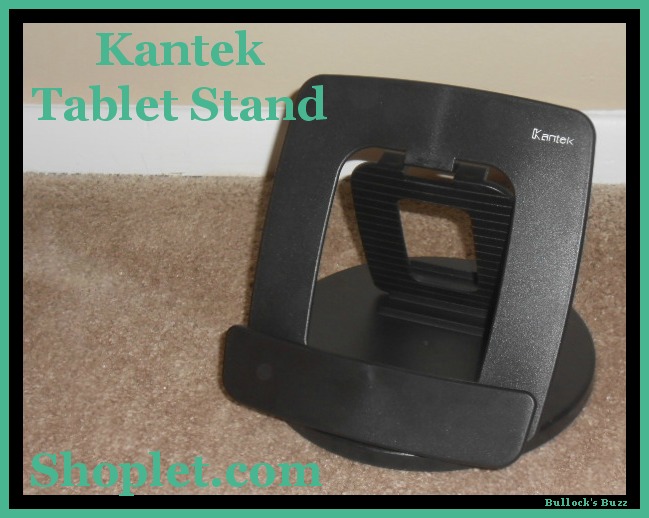 The Kantek Rotating Tablet Stand has everything I have been looking for in a stand for my tablet. Perfect for all 7″ to 10″ tablets, this stand allows you to rotate and angle your tablet for optimum viewing in both Landscape and Portrait positions. Situated on a rotating base, you can turn it a full 360°, plus it can easily be adjusted to several different viewing angles by simply moving the back support piece to one of four slots.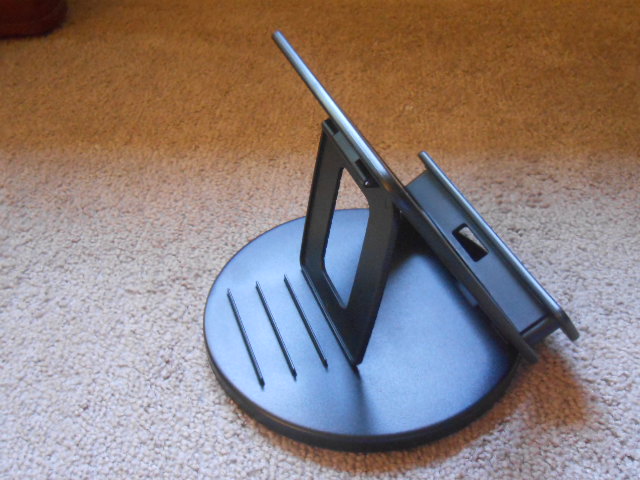 The Kantek stand also has a cable slot for charging or syncing that is perfectly situated to where it doesn't affect the position of the tablet at all. Its rubberized, skid-free ledge which helps to support your tablet is high enough so I don't have to worry about my tablet slipping over it! Plus, it is wide enough that I don't have to remove my tablet from its case – it slips right into the holder and fits perfectly! The rotating base is also skid-free, so it won't slide around on your desk or table. And once you are finished using it, the stand folds for convenient storage! Overall this is one of the best tablet stands I have seen. Not only is it well-made and durable, but it is very sturdy as well.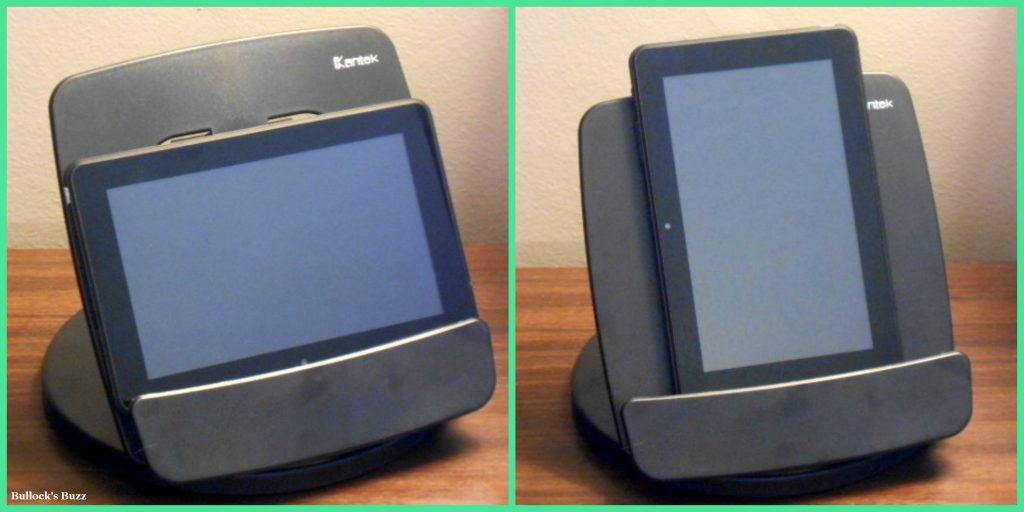 Although Shoplet.com is the number one place for discounted office supplies, don't forget that they also carry many items you can personalize for your business such as office stationery, promotional shirts as well as many other promotional products, and much more. Simply go to https://www.shoplet.com/ and start saving! And be sure to connect with them on both Facebook and Twitter for all the latest deals and promotions.