One of the most used yet most overlooked areas of the home is the bathroom. If you want to transform your space into something that captures the eye and is functional, a bathroom remodel project is where to start. Here are some simple updates for a tired bathroom that will transform the space into an eye-catching functional room.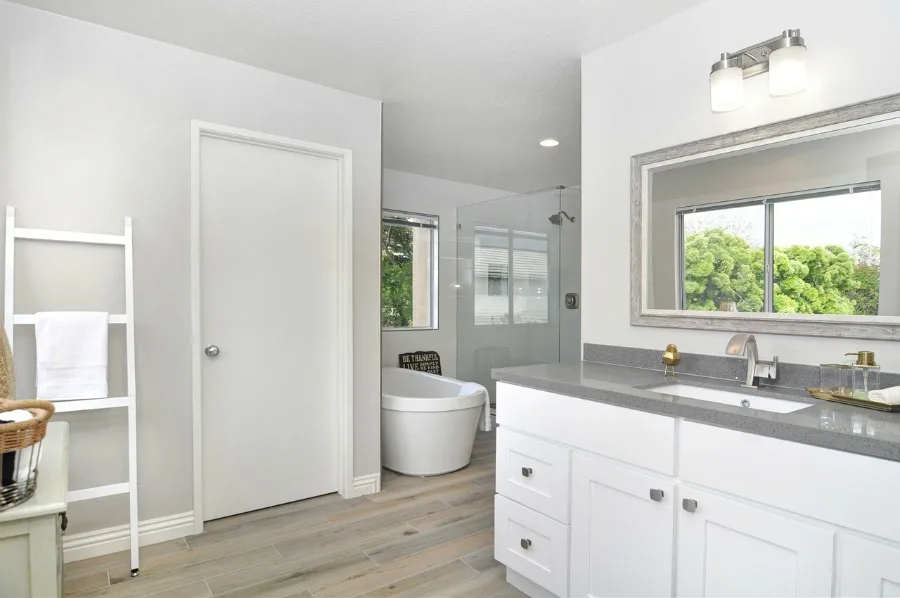 Keep Expenses Low
Luckily, there are several ways to improve the look of your bathroom without investing thousands of dollars. A few budget-friendly ways to transform your space include paint, accents, flooring, and updated vanity.
Paint Scheme
One simple update for a tired bathroom is paint. For smaller spaces, try using vibrant color to make the space look brighter. If you want to really expand the eye to take in the whole room, paint everything (trim, walls, and details) with different shades taken from a single color family.
Updated Lighting
By changing out light fixtures, you can brighten or accent the current space without spending a lot of money. Even if you choose to DIY your old feature, creating a more modern look will go a long way in updating the room.
Wisely Accessorize
If you have random shelving, décor, and towel bars, the room will look disjointed. By working around a single theme and having accessories that complement each other, you can open the space and create a new look.
A remodeling project in the bathroom doesn't need to cost a fortune. With some attention and simple fixes, you can transform a dated space to provide more warmth and relaxation.