Looking for ways to eat better? Then you've come to the right place. Keep reading for some simple tips on how to make healthy eating easy!
Healthy eating can seem impossible for many people. Especially people who claim they 'love food' and couldn't possibly give up their favorite meals and snacks.
The good news is, you don't need to give up your favorite meals and snacks to eat healthily, you simply need to plan better and experiment a little more to see what works for you.
Healthy eating might seem impossible at first, but with a little practice and a willingness to learn, you'll get it in no time. Let's take a look at a few simple ways to make healthy eating easy.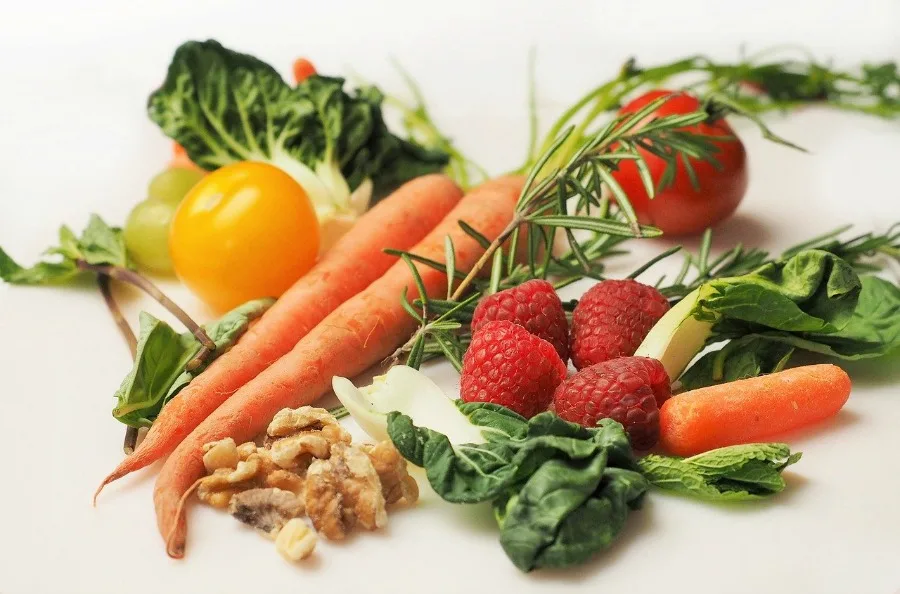 1. Find Balance – Don't Try To Be Perfect
The first thing you need to do in your quest to make healthy eating easy is to aim to find balance. Trying to be perfect will get you nowhere! Instead, aim to get plenty of fruit and vegetables as well as other food groups.
You can still eat bread, pasta, and other things you like. Just try to be wary of portion sizes, though, as this could be your downfall. You shouldn't be eating until you feel sick or 'stuffed'!
Try adding a few resistant starches into your diet as well, such as uncooked rolled oats, cooked and cooled potatoes or rice. This article from Supergut helps explain why resistant starches make such a great and healthy addition to your diet.
2. Track For A Bit So You Get A Better Understanding Of Nutrition
Using an app to track your meals for a bit could help you get a better understanding of nutrition. It can also make healthy eating easy! Just bear in mind that this might not be the best thing to do if you already have an ED or an unhealthy/obsessive relationship with food.
3. Practice Some Healthy, Easy Recipes
The third thing you can do to help make healthy eating easy is to add some simple, healthy recipes in your repertoire so you can make them whenever you need to. Here's an easy to make roasted cauliflower recipe that you could try, for instance.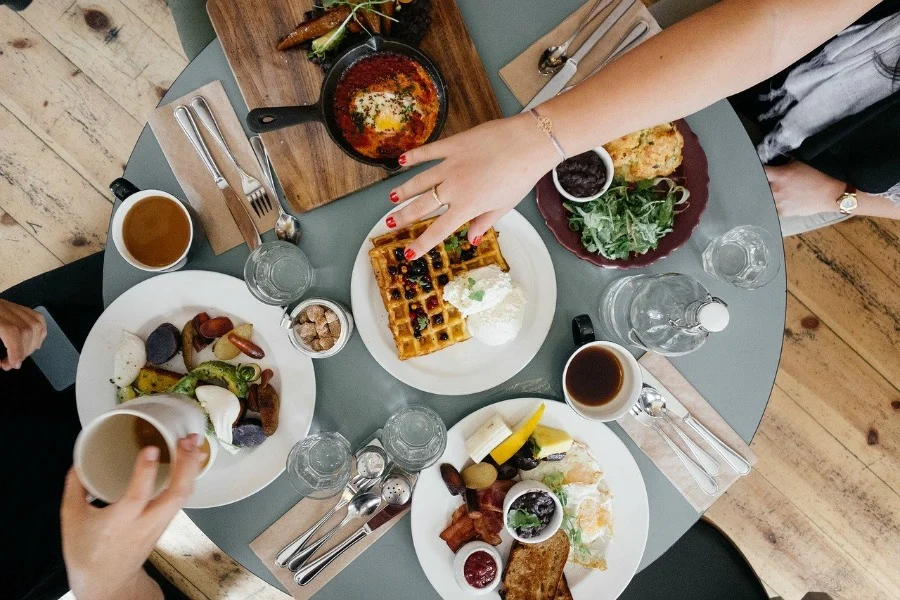 4. Don't Cut Out A Food Group
When looking for ways to make healthy eating easy, avoid cutting out certain food groups. This is not a good idea. We need protein for building and maintaining muscle, as well as feeling full. We need carbs for brain power and energy. And we need fats for energy and bodily functions.
Cutting a food group out is not only unhealthy, but it's also not sustainable. In addition, don't try to do the keto diet (or any other diet for that matter) without advice from your doctor due to a medical condition.
5. Make Sure It's Sustainable For You And Your Lifestyle
Yet another way to make healthy eating easy is to make sure the way you eat is sustainable for you and your lifestyle. If you 'fall off the wagon' every few weeks, chances are, you're eating in a way that isn't sustainable for you. Balance is key!
6. Make Healthier Swaps
Another way to make healthy eating easy is to try making healthier swaps in your diet. You could try greek yogurt instead of sour cream and go for sugar-free drinks over full sugar. Salsa is a great, healthy sauce to have with pretty much anything.
You could also swap out a few meals with a meat-free option. Fish, such as salmon, and other white meats tend to be healthier than red meat. Vegetarian and vegan options can be a great way to get more vegetables and micronutrients in your diet, too.
Plus, switching out meals to meat-free options for a few times a week has the added benefit of being better for your wallet, body, and planet, too.
Now, you don't need to swap real rice for cauliflower 'rice' or any of those other vegetable alternatives – do if you enjoy it and really like cauliflower, but it's not rice, and doing so may only make you crave rice. Carbs are energy, and as we mentioned before, we need them to function!
There is no need to take these healthy swaps to the extreme.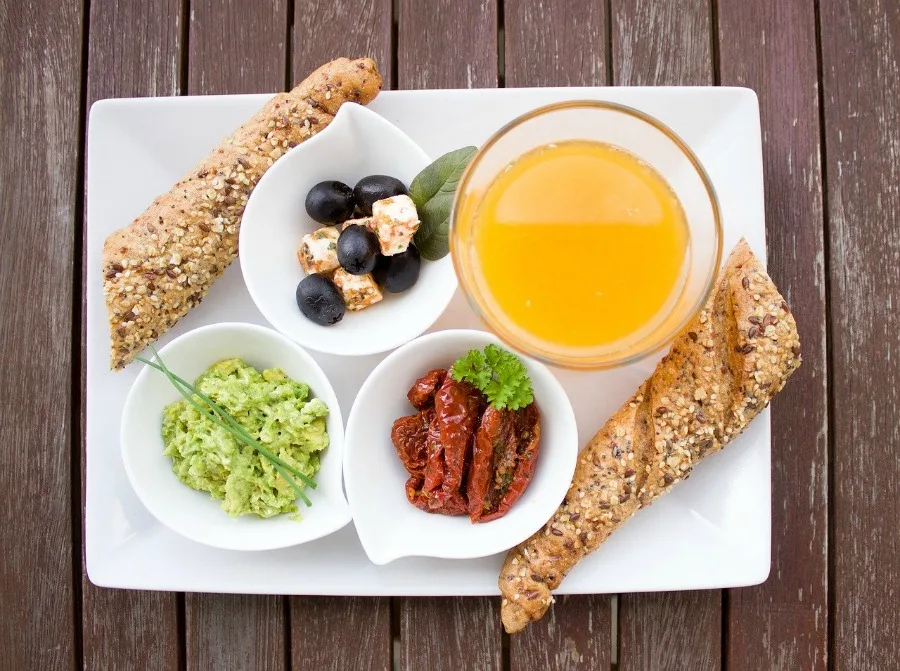 7. Take Your Time As You Eat
Another way to make healthy eating easy is to make sure you take your time as you eat. Appreciate every mouthful and you will get to know your body better and figure out when you're full sooner. This will stop you from eating until you feel like you can't move, which let's face it, is never nice.
Bear in mind that if you're not eating enough for the first part of the day, you may feel the need to wolf food down quickly and will likely end up feeling stuffed more often than not. If this sounds like you, try to make your meals more substantial throughout the day.
Eat a hearty breakfast and lunch, and you won't feel the need to order a huge pizza for dinner with a tub of ice cream for after (although no shame if you do that occasionally – balance really is the key, and no foods should be banned!).
8. Avoid Cleverly Marketed Products
Lastly, when looking to make healthy eating easy, watch out for cleverly marketed products. Many products out there are marketed to look like they are healthy when they are really not. 'Diet' meals, for example, won't fill you up and aren't always healthy. They are simply low in calories. Making your own meals at home will be more satisfying, fill you up, and stop you from overeating.