Easy Meals in 30 Minutes or Less: Salmon Picatta
Now that school is back in session, it seems that there is a lot less time to do everything that needs to get done. And when it comes to cooking a delicious and nutritious dinner, time becomes even more of a constraint. So when this time of the year rolls around, I start looking for quick and easy dinners to make for my family. This sumptuous seafood recipe for Salmon Picatta is gluten free, and literally takes just 30 minutes from stove to table!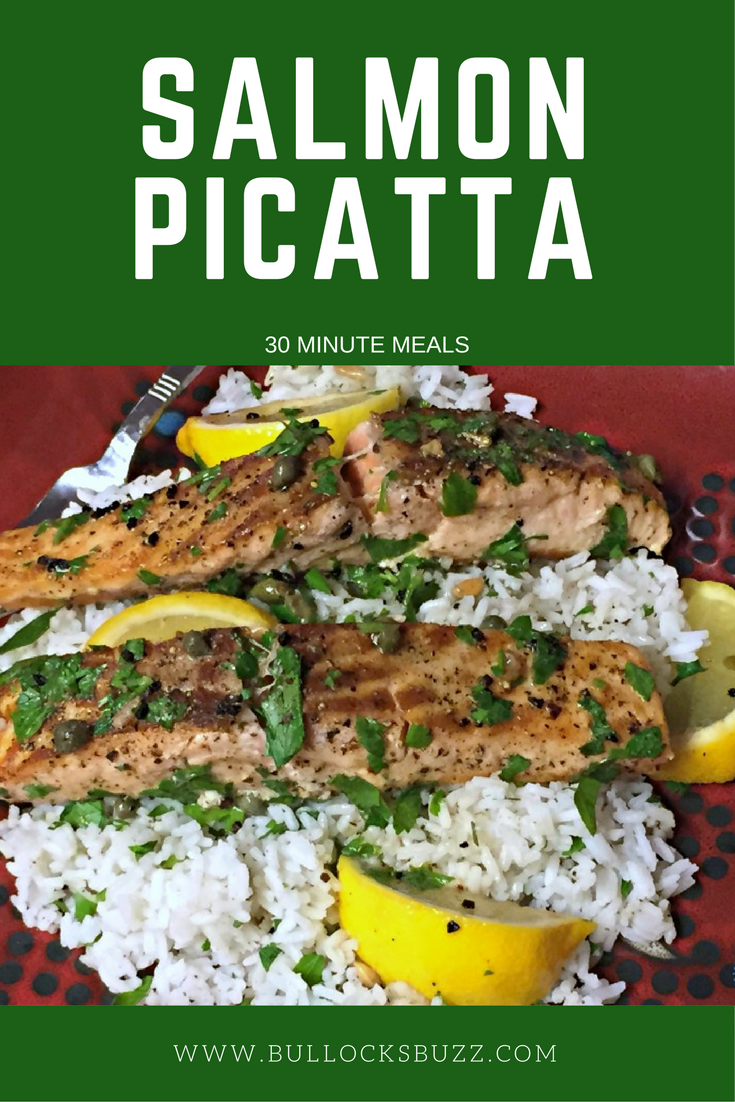 I've never been a huge fan of fish. While I love crab, lobster and shrimp, there's just something about fish that is… well, fishy! My husband, on the other hand, loves fish, so I figured I'd fix this for him, and make myself something different. However, since this meal was part of my review of Terra's Kitchen meal kit delivery service, I at least had to give it a taste.
Much to my surprise, I was astounded – this recipe was delicious! The salmon was light and flaky, and the tasty tart lemon caper sauce complemented it perfectly. It didn't taste fishy at all! And best of all, it only took 30 minutes to have it on the table. For more 30 minute-or-less meal ideas, be sure check out my Terra's Kitchen review! But first, here's the Salmon Picatta recipe.
Salmon Picatta Recipe
Ingredients
Olive Oil
Kosher or flake sea salt
Coarsely ground black pepper
2 lemons
1 ounce fresh parsley
3/4 cup jasmine rice
10 ounces salmon filets
.3 ounce minced garlic
.3 ounce chicken stock concentrate
.5 ounce capers
Instructions
Cut the 2 lemons in half. Slice one of the halves in 4 slices. Roughly chop parsley.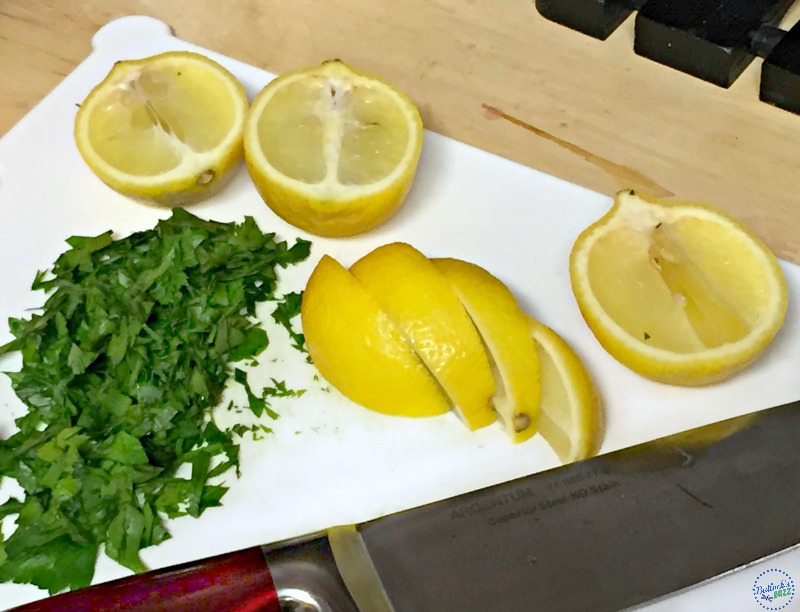 Make Rice: In a small saucepan, over high eat, bring 1 1/4 cups water and 1/4 teaspoon salt to a boil. Stir in rice and return to a boil. Reduce heat to low, cover and simmer for 15 minutes. Turn off heat and let sit, covered, for 5 minutes. Just before serving, fluff rice with a fork and stir in 3/4 of the parsley, 12 teaspoon salt, and 1/4 teaspoon pepper.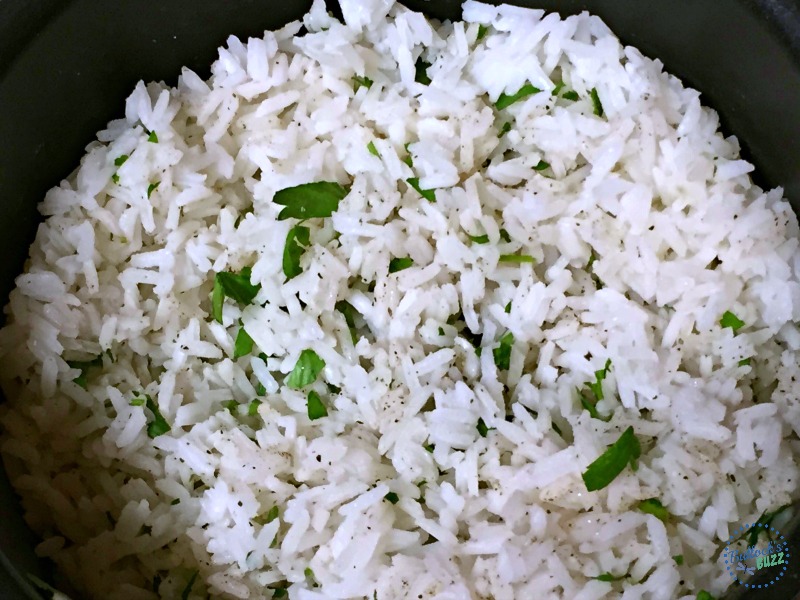 Cook Salmon: Pat salmon dry and liberally season with salt and pepper. In a medium saute pan over medium-high heat, add 2 tablespoons oil. Add salmon, skin side down, and saute 3-4 minutes on each until cooked through. Remove to a plate and cover with foil.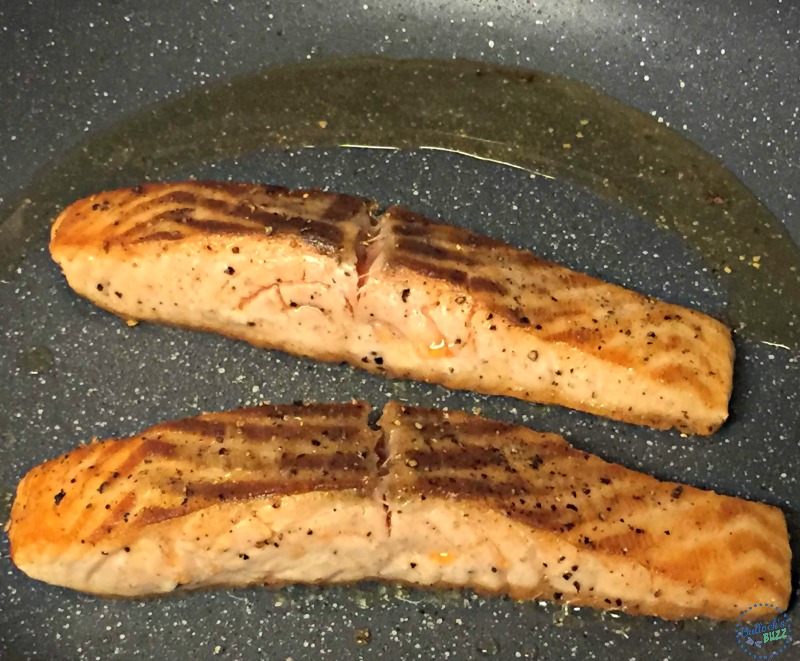 Start Sauce: Into the same saute pan, add garlic. Saute for one minute, whisk in stock concentrate and 1 cup hot water. bring to a boil, scraping off all of those delicious brown bits on the bottom of the pan. Let simmer for 3 minutes.
Finish Sauce: Whisk in the juice from the three lemon halves. Cook 1 minute. Remove from heat. Stir in capers.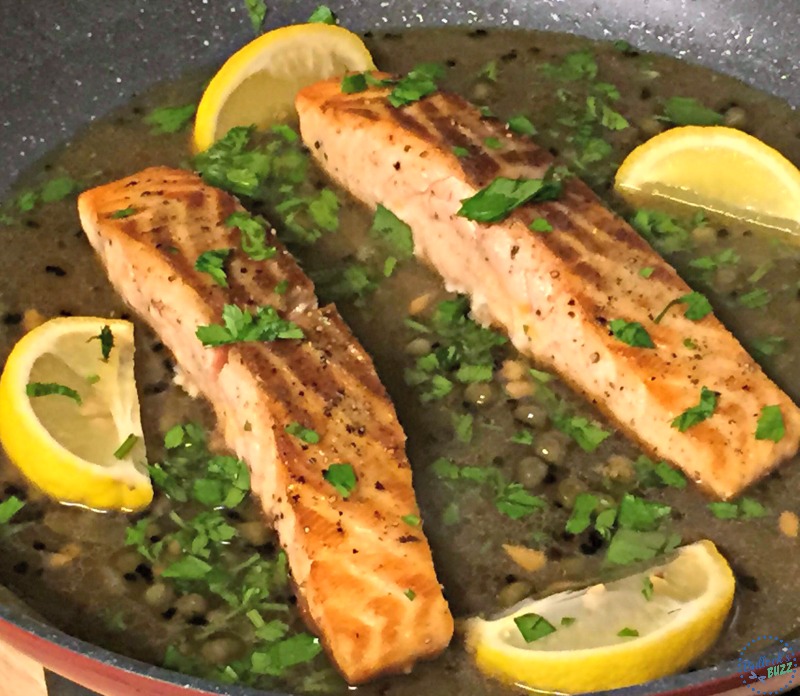 Finish Salmon: Place salmon back into the pan. Add lemon slices, parsley and a pinch of pepper into the sauce. Spoon sauce over the salmon and lemon slices a few times (really soak them).
To Serve: Divide parsley rice between two plates and top each with a salmon fillet. Spoon remaining sauce over.