The Soniclean S200 VT Plus Upright Vacuum Cleaner
Over the years I have had quite a few vacuums, some worked very well while other not so great. However, the things they all had in common was their bulkiness, their weight, their incredibly loud motors and their lack of a HEPA filter. Today, you have all kinds of vacuums that are compact, lightweight, semi-quiet and equipped with HEPA filters and more. But how well do these vacuums really clean?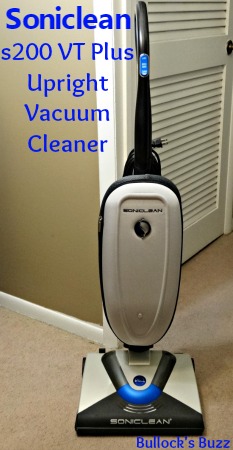 Features of The Soniclean Vacuum
The Soniclean, whose motto is "Clean the Unseen", is advertised to be one of the best upright vacuums on the market that cleans better than several of the top name vacuums. There are several different versions, including the one I received, the Soniclean s200 VT Plus Upright Vacuum Cleaner (NEW MODEL).
Being the first and only vacuum to utilize sonic cleaning technology, the Soniclean is able to easily remove ground in dirt, pet hair and even deep-down dust. How does 'sonic clean technology' work?
The vacuum has a patented sonic bar that produces 200 vibrations per second effectively dislodging embedded particulate from carpet pile. This technology, combined with an extremely powerful, highly efficient direct air paramagnetic motor, leaves deep-down dirt little to no chance of remaining in your carpets.
That same motor, by the way, is very lightweight and uses approximately 50% less electricity than most full size vacuums, making the Soniclean one of the most efficient vacuums around.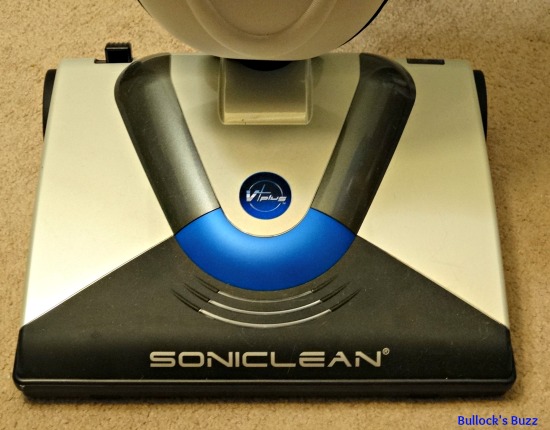 In addition to its powerful motor, the Soniclean uses patented SEAL-TECH HEPA filtration bags. These bags are made of a high-efficiency hospital grade filtration material that captures fine dust and dirt, including many allergens and bacteria. The bags also use a threaded collar system to ensure that the filtration system is completely sealed, helping your home to stay cleaner and fresher.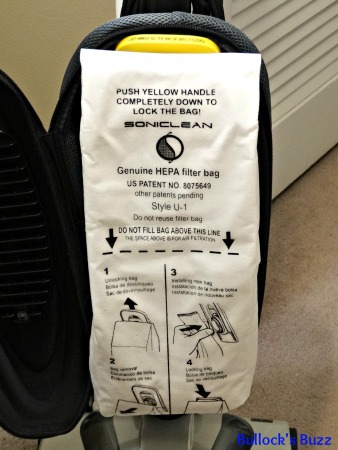 Speaking of keeping your home fresher, the Soniclean vacuum also features the innovative Sonicfresh fragrance dispensing system. Inside the vacuum, below the bag, is a space specifically designed for a Sonicfresh fragrance pod. You simply open the seal on the pod, and insert it into the holder. Every time you vacuum a light, clean-smelling fragrance is released leaving your home looking and smelling fresh and clean! Plus your vacuum remains fresh smelling each time you use it, too. No more sprinkling powder all over your carpets and having to wait before vacuuming!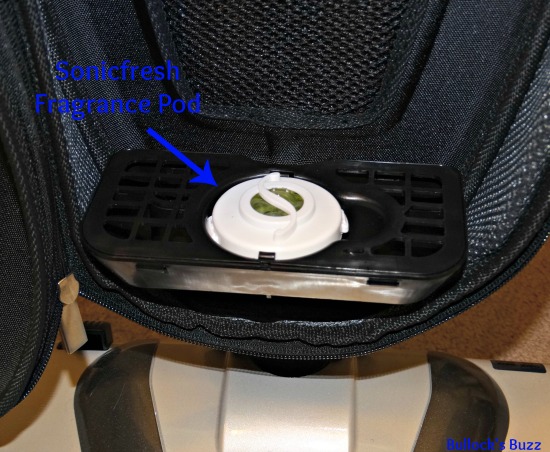 At 10.5 pounds, the Soniclean is labeled as an ultra-light vacuum, weighing only half the weight of many full size vacuums. Thanks to its low-profile design – it's only 7.5″ high! – and its ability to lay flat to the floor, not only can you easily vacuum under beds, tables and other low-lying furniture, you also have more options when it comes to storage! This works great if you live in an apartment with very few closets!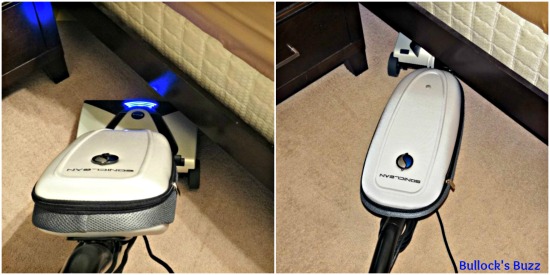 The Soniclean vacuum works on both carpet and hard flooring, and requires nothing more than the simple press of the button located on the handle. As far as noise level, while I cannot say it is the quietest vacuum I have ever used, it is definitely not the loudest! It does have a cord; one that reaches up to 35 feet, making it plenty long enough to reach without having to unplug it each time I move to another room. Another feature I really like is the Advanced Jam Protection which will automatically cut the vacuum off if it senses an item is jammed in the brushroll – no more high-pitched screeching! This system is so effective, there is actually a lifetime warranty on the Soniclean belt!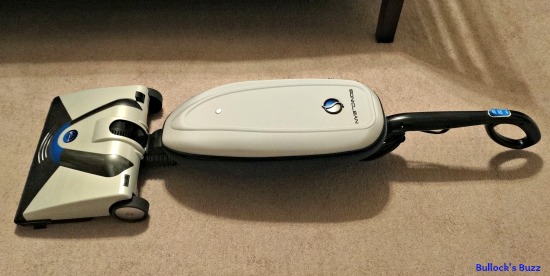 My Experience and Review of the Soniclean Vacuum
Eager to see how well these claims held up, I quickly put my Soniclean to the test. We live in a 6 room apartment and four of those rooms are carpeted with obviously very old carpet. Using the vacuum I was impressed with how light and easy it is to manuever around furniture and under tables. I didn't have to push or pull too hard, it practically glided around the room on its own. The extra long cord is definitely a bonus too! While I vacuum weekly, I was still amazed – shocked! – to see how full the bag was once I had finished vacuuming. While some of that dirt came from the surface, it could not have come from anywhere else than deep down in the carpet pile.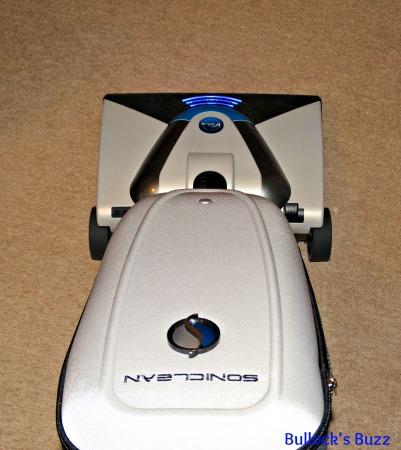 Where to Find Soniclean Vacuum Cleaners
The Soniclean S200 VT Plus vacuum (along with other versions) can be ordered both online or off at favorites such as bedbathandbeyond.com, Amazon.com, COSTCO, and many others. You can learn more, order a vacuum, or find a dealer near you through the Soniclean website. Be sure to connect with Soniclean on Facebook as well!