Tabletop Tailgating Appetizers & A Great Game Day Dip Recipe
When I think of football, the first thing that comes to mind is awesome game day food and a super sideline spread! Having a winning combination of snacks and company is the perfect way to turn your game day celebration into a super event. Whether you are having a few friends, or hosting a big party – get ready to get your game day on with these simple tabletop tailgating appetizers, a delicious dip recipe, and Tyson products at Walmart!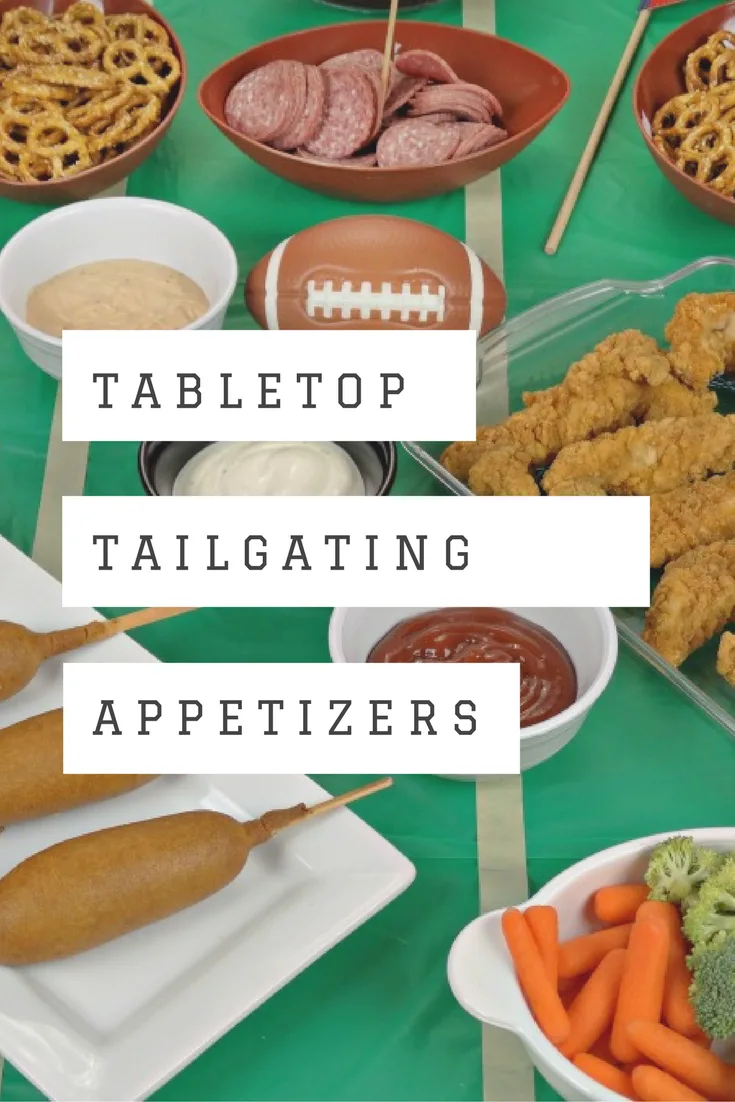 Want a sideline spread worth cheering about? Head to your local Walmart and check out Tyson® products in the Frozen Food Aisle. They have lots of crowd pleasing options that make tabletop tailgating appetizers convenient and tasty.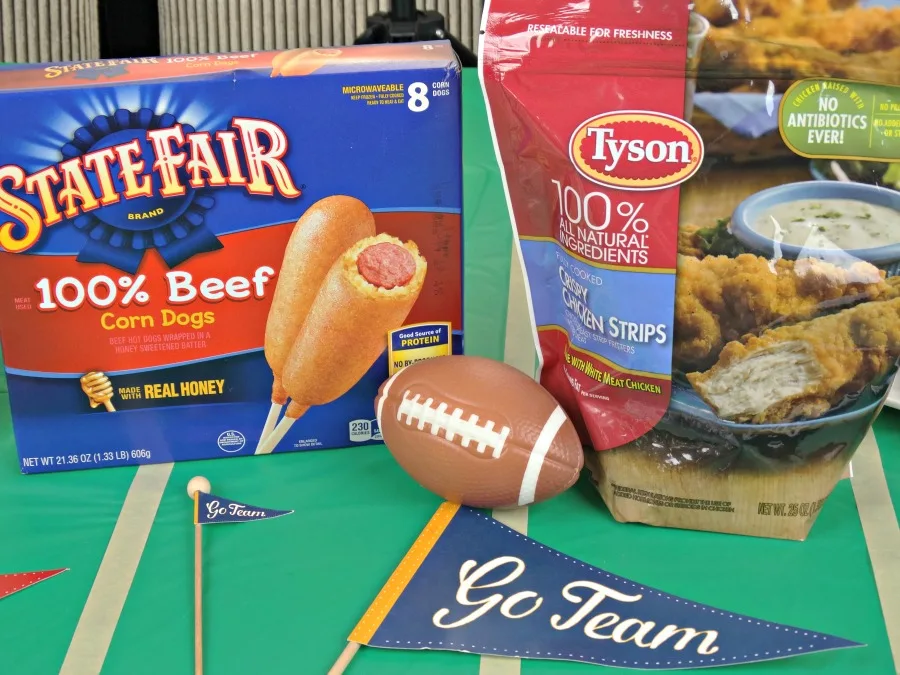 One of our favorite tabletop tailgating appetizers are Tyson ® Crispy Chicken Strips! These chunky strips of chicken are made with all-white meat chicken and have a winning flavor with a nice crispy crunch. Best of all, Tyson's chicken is 100% natural* ingredients (*no artificial ingredients, minimally processed) and has zero antibiotics. Best of all, they take less than 20 minutes to make. Something this easy that tastes delicious makes game day prep a snap!
Another football favorite is State Fair® 100% Beef Corn Dogs. These are the perfect complement to any Game Day spread. Made with real honey in the batter and easy to hold, they're fun and tasty for both kids and adults!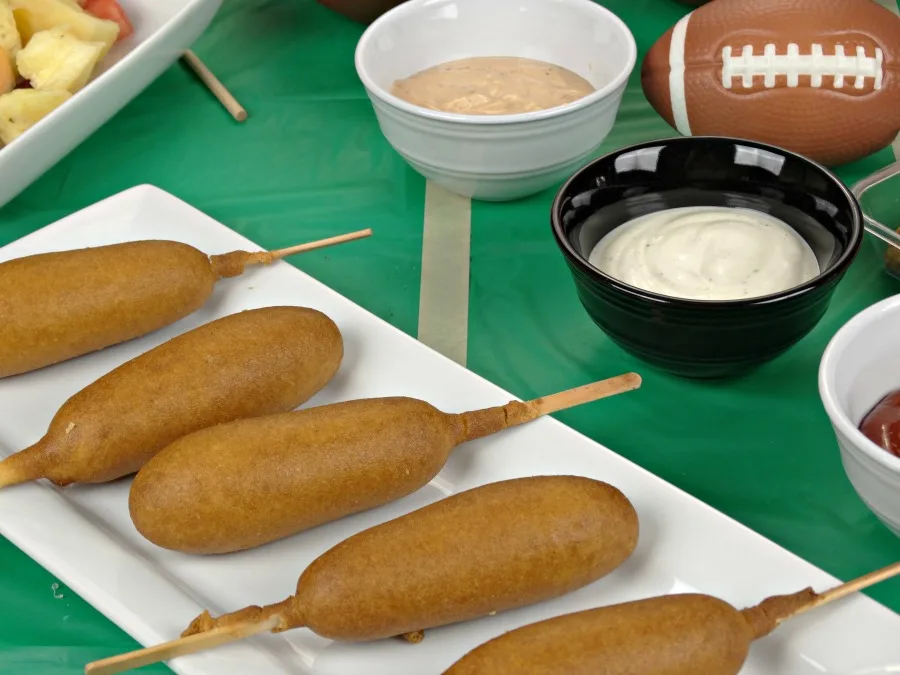 And don't forget to include the dipping sauces such as catsup, ranch dressing, honey mustard and, of course, my crowd-pleasing Game Day Dipping Sauce. This delectable dipping sauce goes great with both the Tyson ® Crispy Chicken Strips and the State Fair ® Corn Dogs, and best of all it's made with 5 ingredients I bet you already have!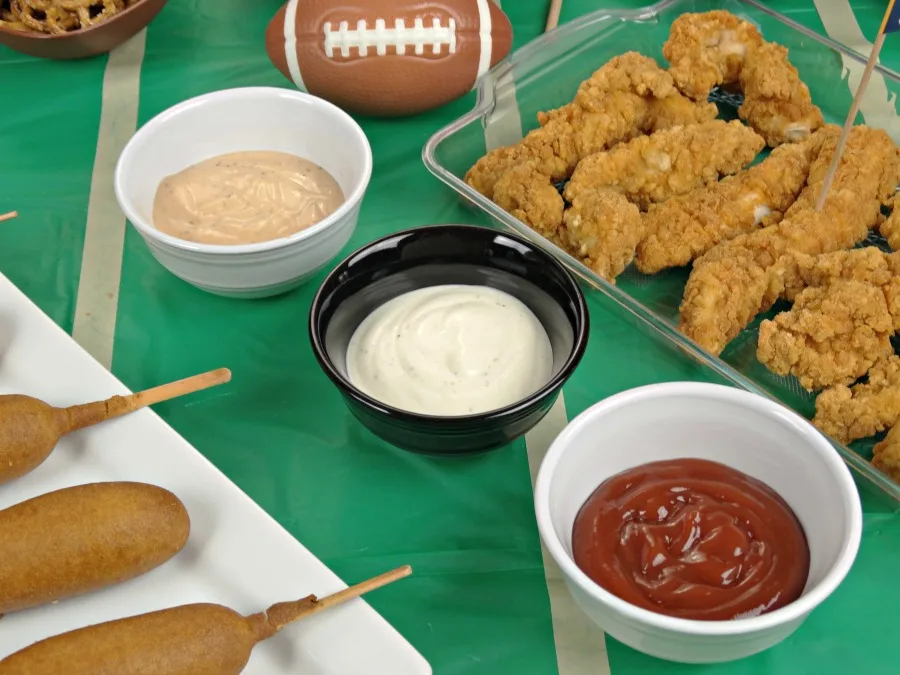 It also takes less than 5 minutes to make, which leaves you plenty of time to enjoy the game! Ready to see how to make this great Game Day Dipping Sauce?
Game Day Dipping Sauce Recipe
Ingredients
1⁄2 cup mayonnaise
1⁄4 cup tomato ketchup
1⁄2 teaspoon garlic powder
1⁄4 teaspoon Worcestershire sauce
1⁄2-1 teaspoon black pepper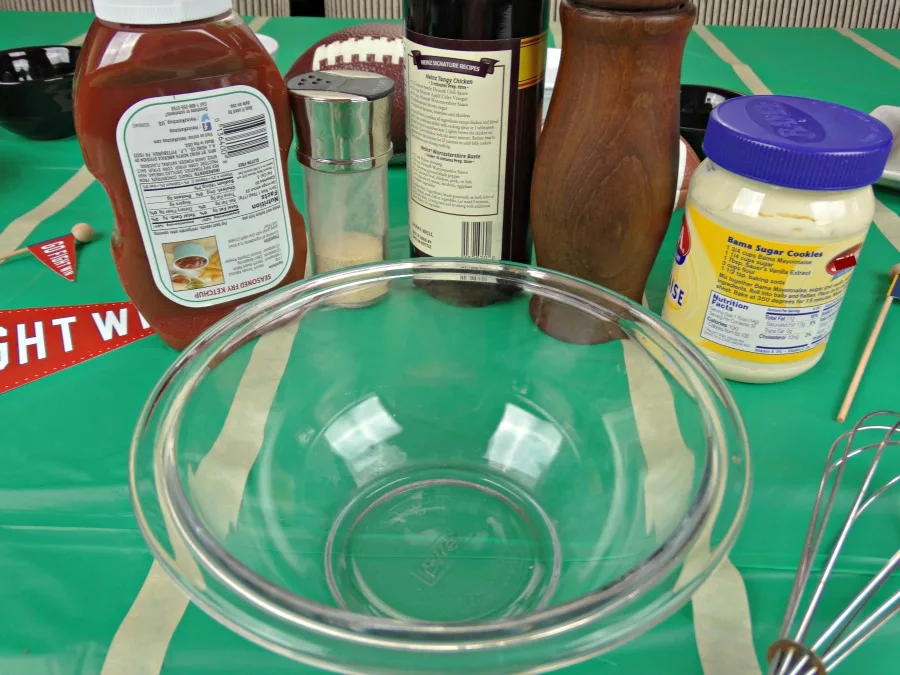 Instructions
Add all ingredients to a small bowl, and whisk until completely combined.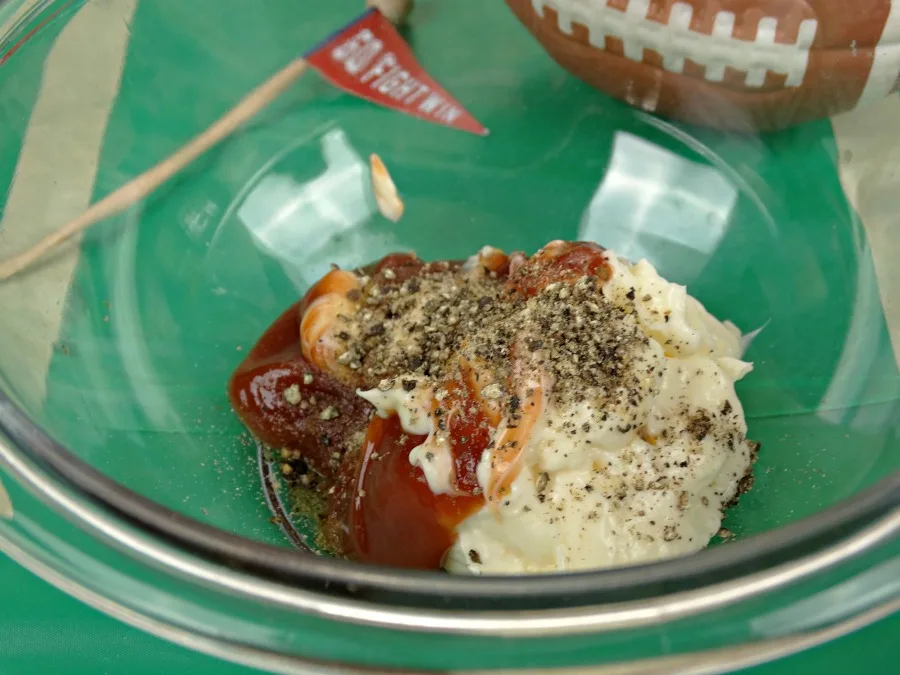 Serve in either a large bowl or several remikans.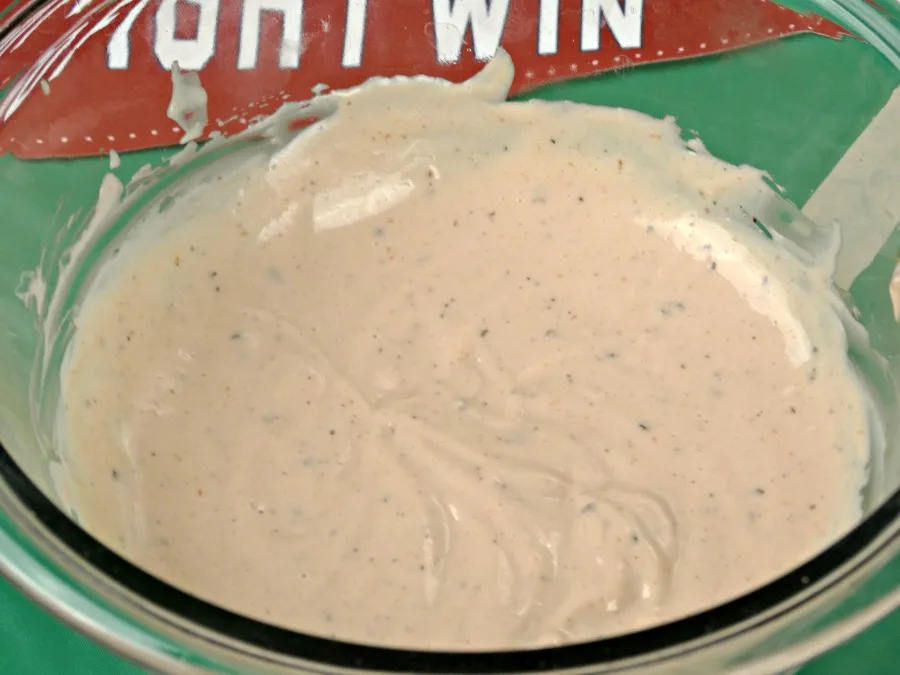 Several plates of fresh fruits and veggies, cheese and crackers, pretzels and sweets make this sideline spread complete.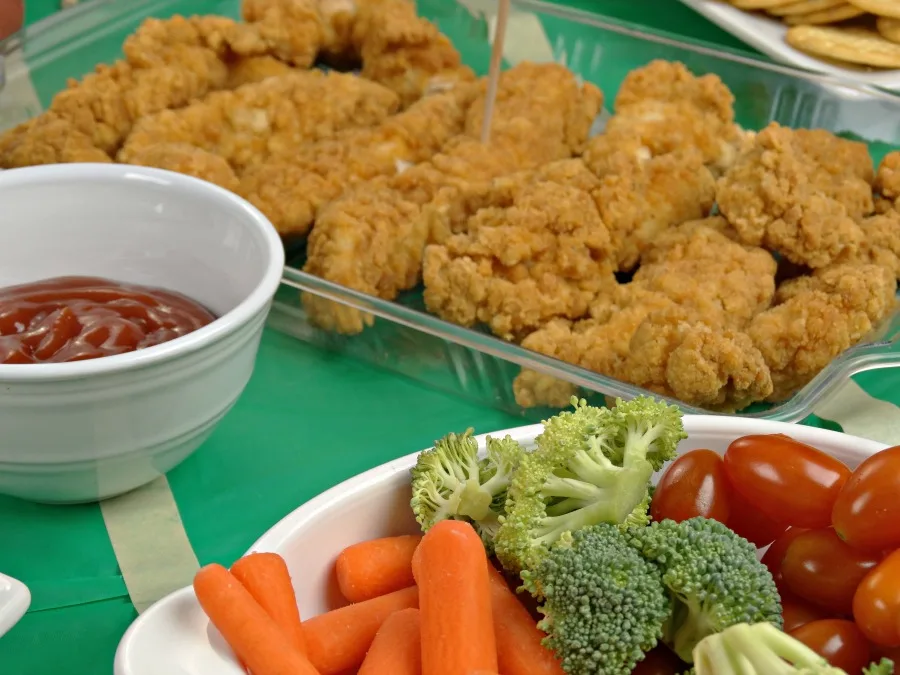 Game Day Table Top Tailgating Decor
While the star of this show is definitely the food, if you really want to impress your guests why not make your refreshment table look like a football playing field! This simple touchdown tablecloth costs less than $3 to make. Simply buy a green tablecloth and use thin masking tape as yardage line markers. Add in a few football themed props to bring it all together. Some of my favorites include football shaped bowls, varsity pendant flags, and miniature footballs.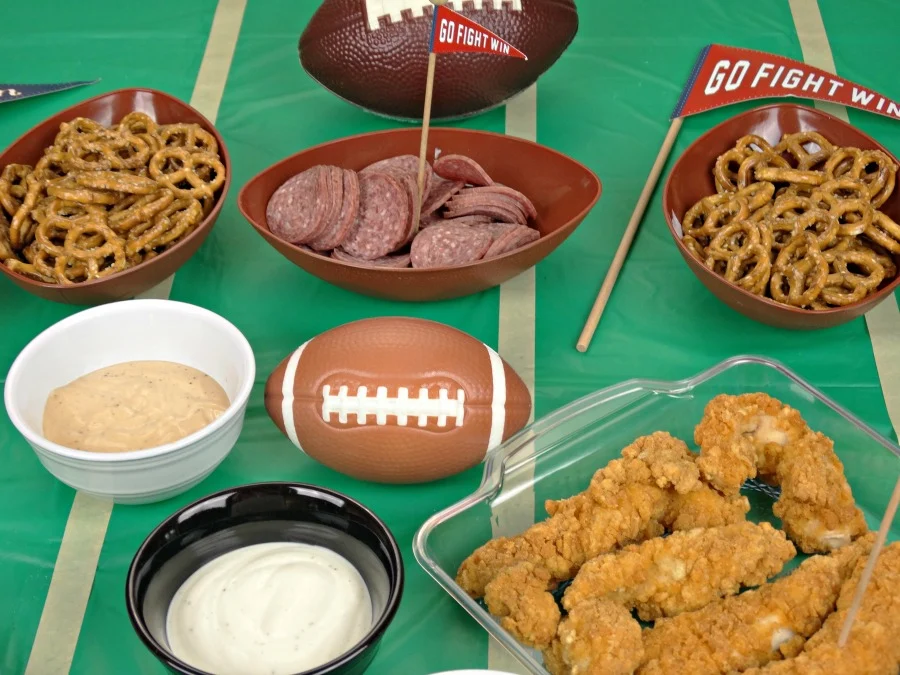 Whether you're rushing to gather items at the last moment or prepping days before, Tyson Foods and Walmart make football food prep quick and easy! So before your next big football party get your game day on with Tyson products at Walmart. And don't forget, Walmart grocery pick-up makes your game day entertaining prep even easier!