Milky Way Cupcakes are one of those treats you need in your life. There is nothing quite like sinking your teeth into these sweet, moist caramel-vanilla cupcakes topped with a rich chocolate caramel frosting. My mouth is watering just thinking about these Milky Way Cupcakes! They're out-of-this-world delicious!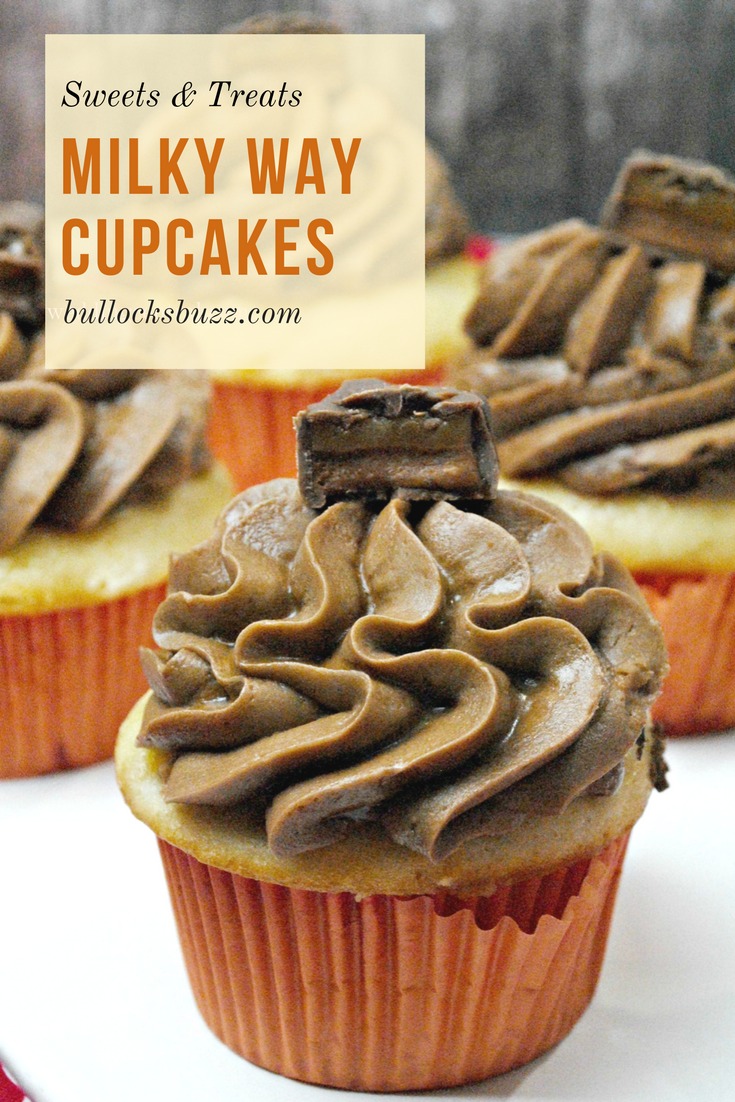 Ready to see how to make these delectable Milky Way Cupcakes?
Milky Way Cupcakes Recipe
Ingredients for Milky Way Cupcakes
For the Cupcakes:
3/4 cup sugar
1 1/2 C flour
3/4 tsp baking powder
3/4 tsp salt
2 eggs
3/4 tbsp unsalted sweet cream butter, softened
1 tsp vanilla
3/4 C milk
2 tsp caramel
12 Mini Milky Way candy bars
For the Frosting:
1 C unsalted
1/2 C cocoa
3 C powder sugar
1 tsp Caramel
5 TBS heavy whipping cream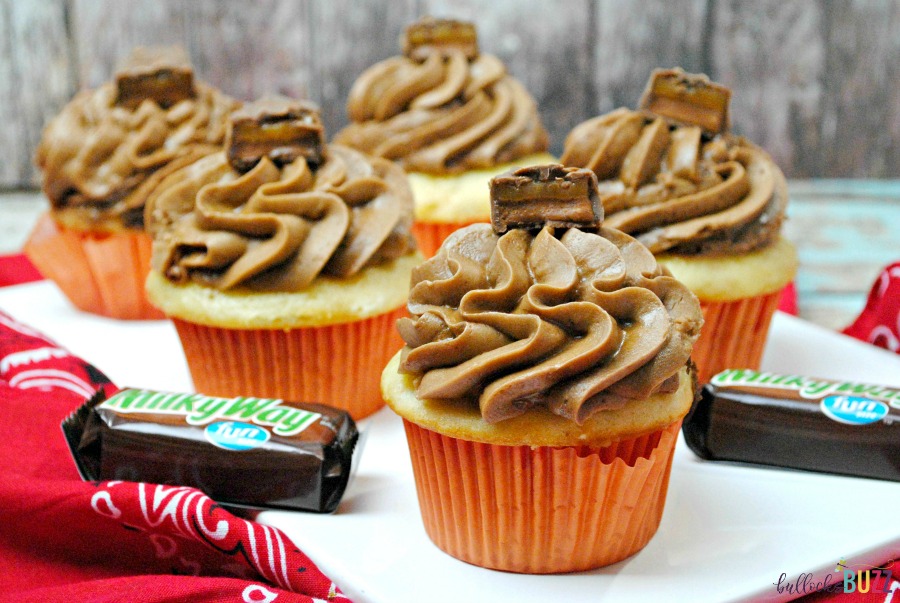 Directions to Make Milky Way Cupcakes
For the Cupcakes:
1. Begin by preheating the oven to 350 degrees F.
2. Line a cupcake pan with liners and set aside.
3. In a medium bowl, whisk the flour, baking powder, and salt together and set aside.
4. Next, in a standing mixer, cream together the butter and sugar.
5. Now add the eggs, 1 at a time, mixing until fully incorporated before adding the next one.
6. Next, add the vanilla and caramel.
7. Then add the flour and milk, making sure to alternate between the two.
8. Mix until fully combined.
9. Fill cupcake liner 3/4 of the way with batter and bake for 21 minutes or until you can insert a toothpick and it comes out clean.
10. Let cupcakes cool completely before you frost them.
Frosting directions:
1. Combine all ingredients into a standing mixer and blend until stiff peaks form.
If frosting looks like pebbles, add in more heavy whipping cream. If frosting is too thin, add in 1/4 C powdered sugar.
Pro Tip: test if frosting is done by scooping some frosting onto a spoon. Tilt the spoon upside down. If it doesn't fall off then the frosting is good to go.
2. Fill a piping bag with the frosting, then use a star tip to add icing to each cupcake.
3. Next, drizzle a little bit of caramel over the frosting.
4. Then top with a mini Milky Way.
Serve and enjoy!
Do you have a favorite candy bar-inspired cupcake recipe? Share with us in the comments below?