This is a sponsored post for Carrabbas Italian Grill. All opinions are my own.

Last night, my husband and I were guests at our local Carrabba's Italian Grill here in Birmingham for the #FirstTastes event, an exclusive tasting of the delicious Festa di Carrabba Seasonal Menu, and it was simply wonderful!
Carrabba's Italian Grill was founded in 1986 by two Sicilian boys from Texas with a love of cooking and eating. Processed and pre-packaged foods will not be found in these kitchens, instead every meal served at Carrabba's is hand-made from scratch, using only the best fresh produce, herbs, seafood, and meats – all delivered daily. Whatever meal you order, whether it's made with the rope grown mussels from Prince Edward Island or the Garofalo pasta from Italy, it will be made with the best!
In addition to their extensive menu, for a limited time only, Carrabba's is offering the special Festa Di Carrabba seasonal menu where you and your family can indulge in a delectable three course meal starting at only $15!
To begin with, select whether you want to start with an appetizer or finish with dessert. Next, choose whether you want a hot cup of Mama Mandola's Homemade Sicilian Chicken Soup, Minestrone or the Soup of the Day, or if you'd prefer a crisp and fresh House, Italian or Caesar Salad. Now comes the difficult decision of selecting your main entrée from six amazing choices. *Keep in mind, the pictures below are from a sampling, they are NOT the full size plates you would receive were you to order.
For $15 choose from:
Champagne Shrimp and Scallop Linguine – pan seared shrimp and scallops mixed with mushrooms and roasted red peppers in a light, creamy champagne sauce tossed with linguine;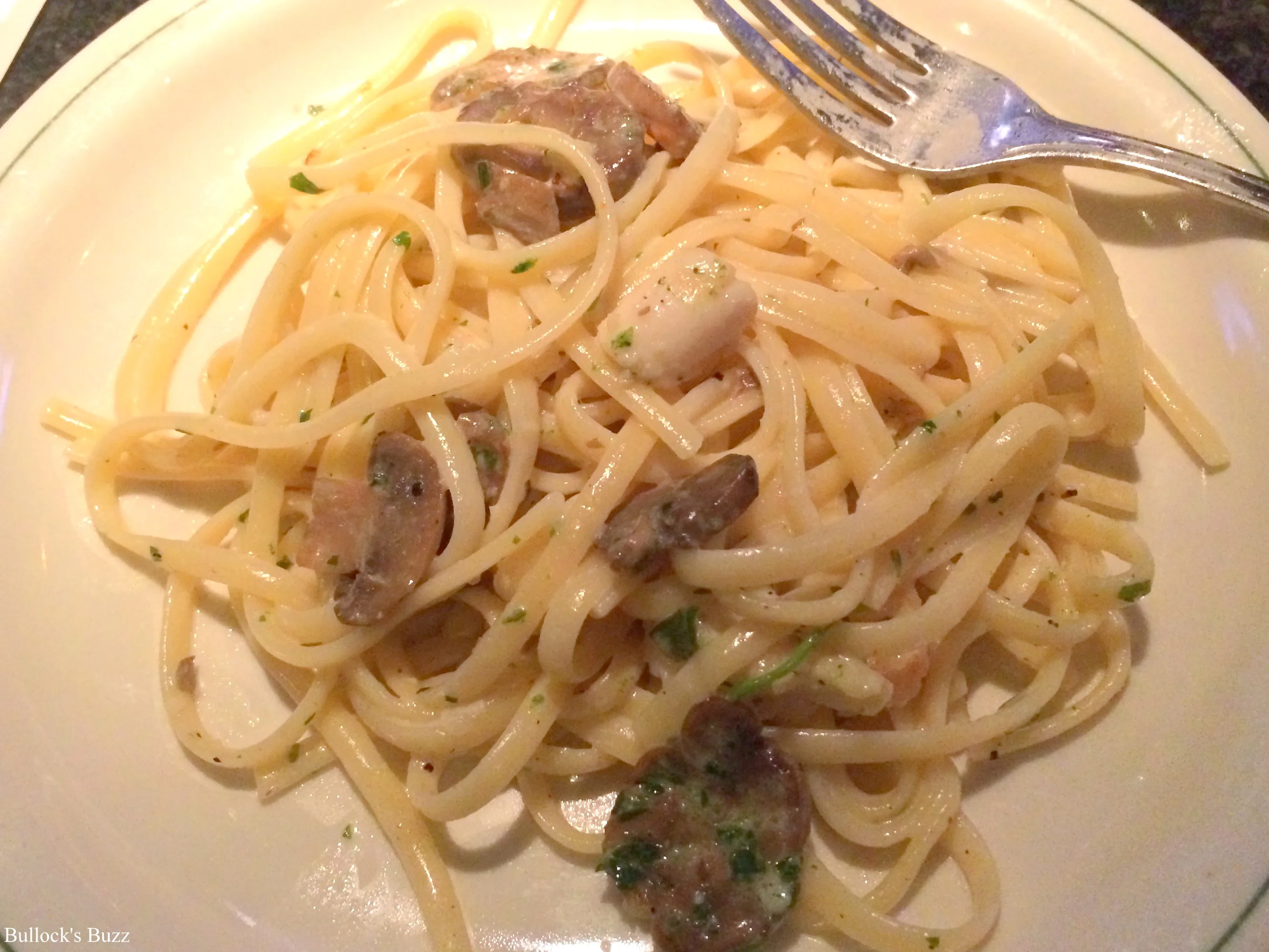 Parmesan-Crusted Chicken – a tender and juicy sautéed chicken breast coated with a crispy blend of breadcrumbs and Parmesan cheese;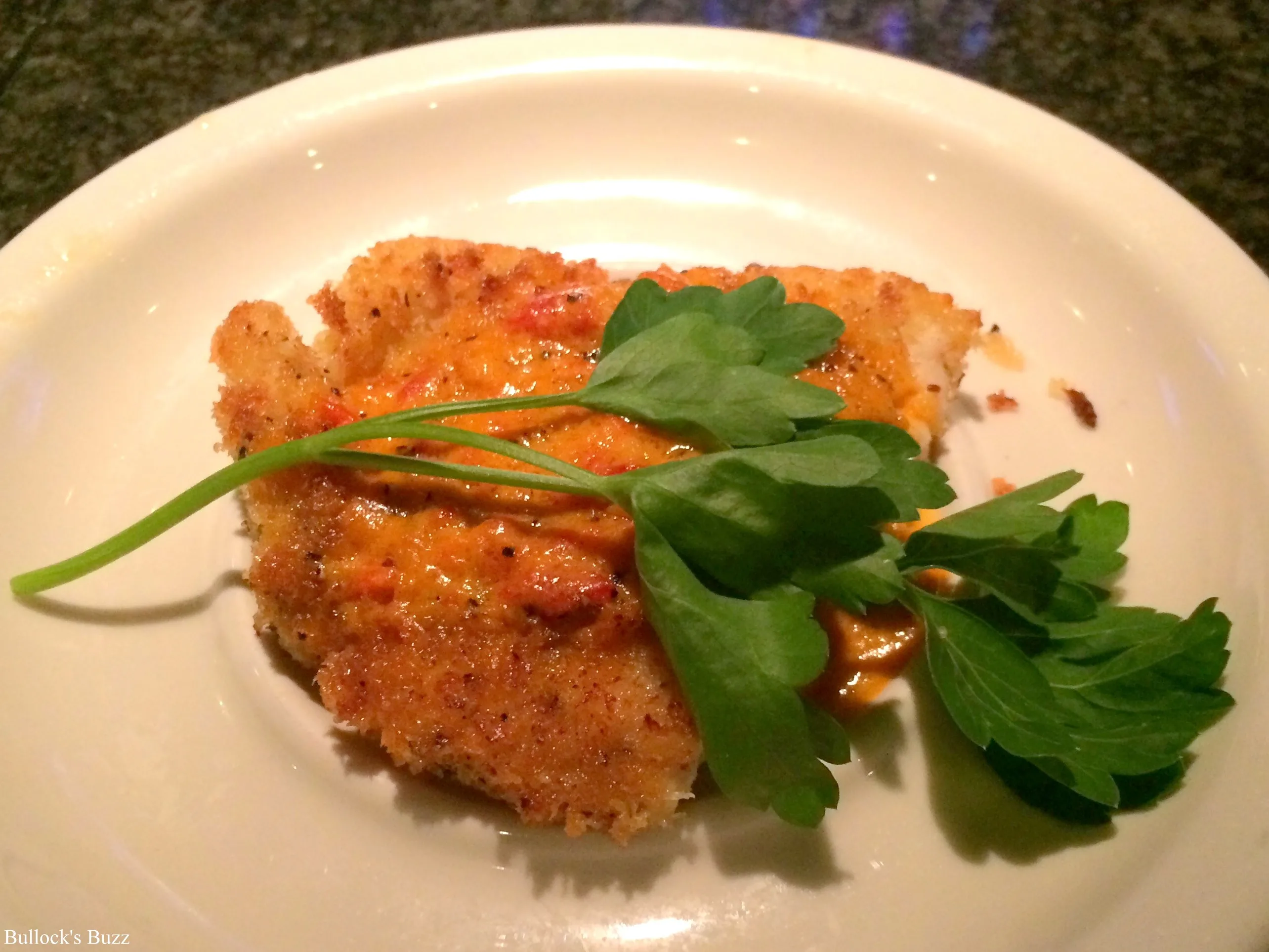 or Grilled Tuscan Skewers – bites of wood-grilled sirloin, red bell pepper and tomato soaked in a red wine sauce. Unfortunately, something happened with that mornings ordering of this product, so we were unable to try these, but I am definitely going to order it next time we go!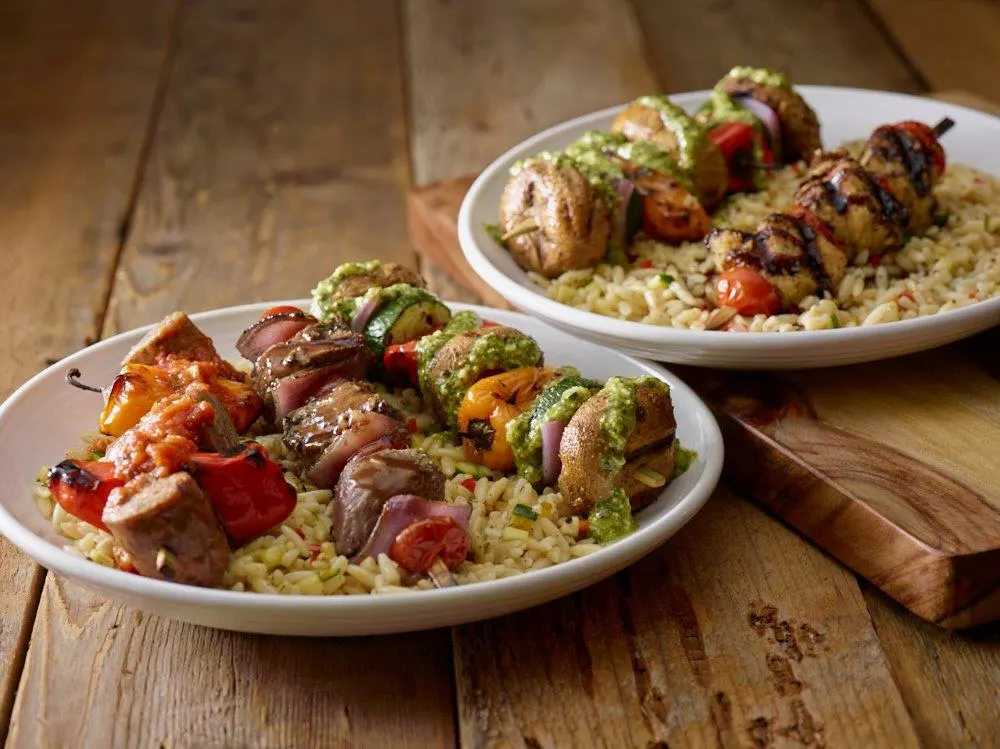 Or for just $3 more ($18) you can select:
"Forever Braised" Beef Brasato – my favorite of everything we tried, this boneless beef short rib is slow-cooked for hours until you can cut it with your fork. It's then topped with a red wine vegetable sauce, and served over risotto;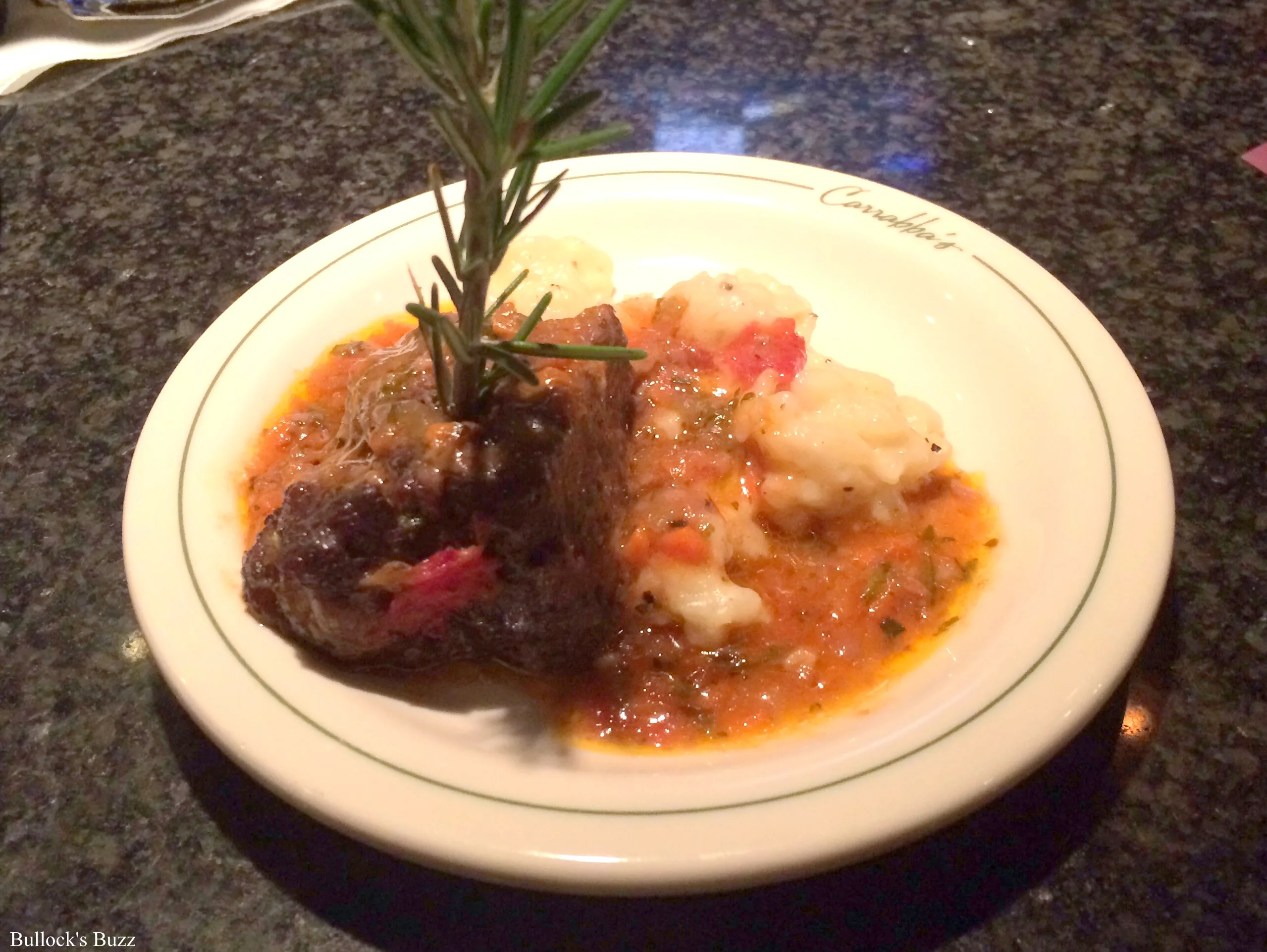 Lobster Mac & Cheese – Tender Cavatappi corkscrew pasta, tender lobster and pancetta covered in a rich and creamy, four-cheese sauce then topped with toasted breadcrumbs;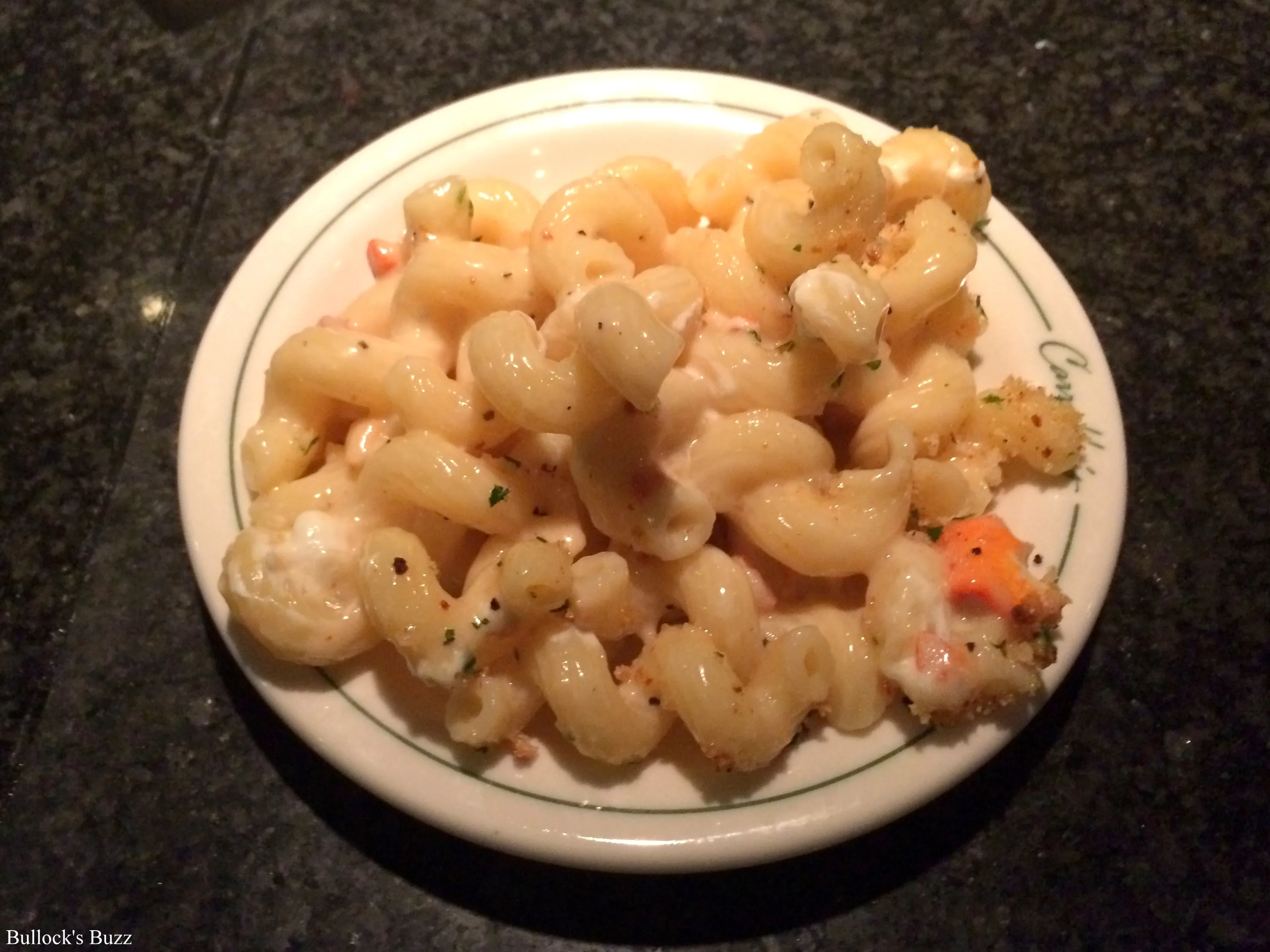 or Potato-Crusted Haddock – tender and flaky whitefish with a crispy potato coating topped with a light mustard cream sauce along with fresh, diced tomatoes.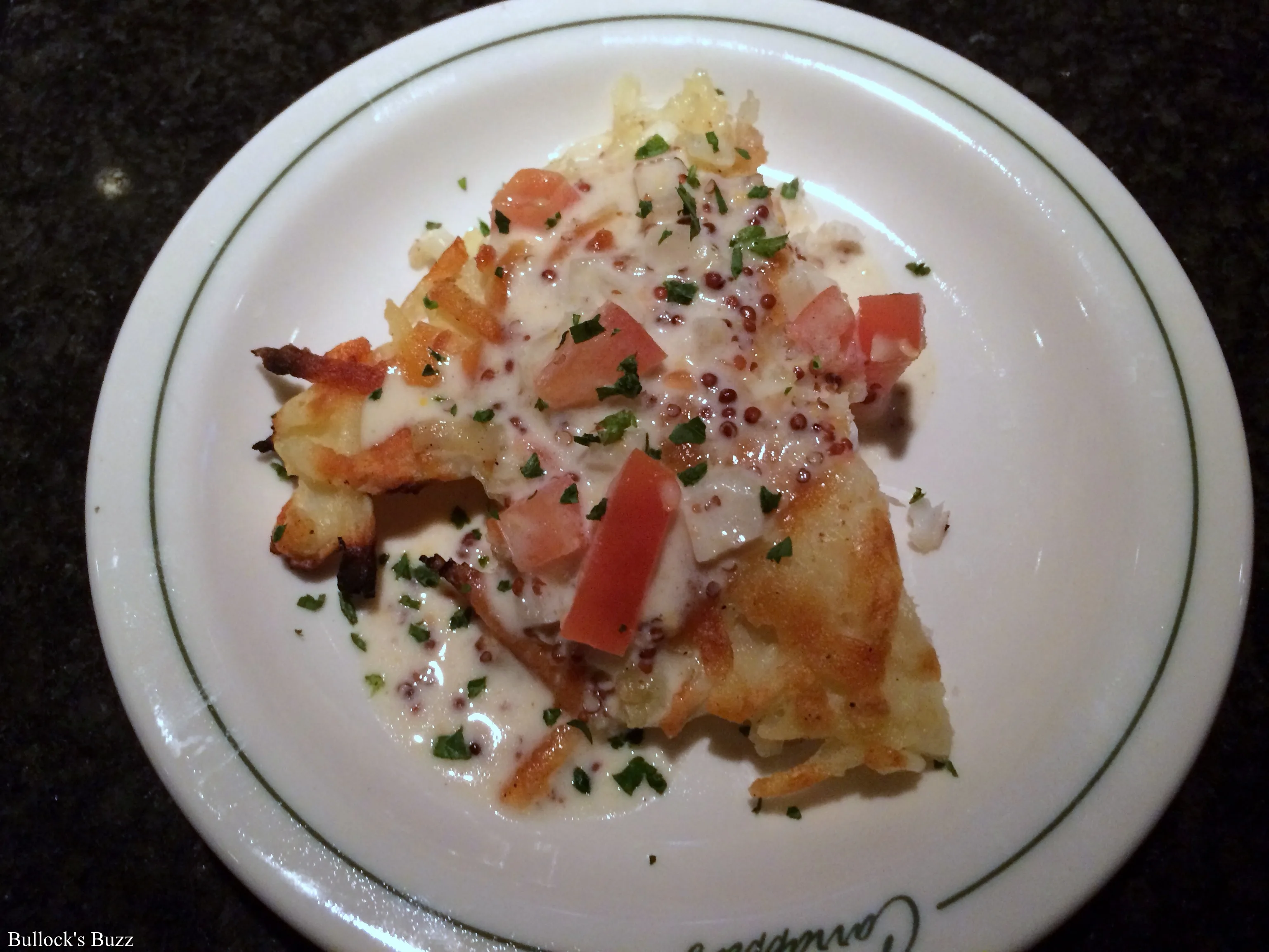 As an appetizer, we tried a true Italian classic called Arancini. This is the first time I had ever heard of Arancini, but it immediately became a favorite! They actually remind me of hushpuppies in the way they look, but that is where the resemblance ends! Bites of Italian Fennel Sausage, risotto, red bell peppers and romano cheese are mixed together, hand-breaded and cooked to golden, crispy perfection. Dipped in the marinara, the taste is beyond incredible.Served with a bowl of warm, homemade marina with just a hint of spice.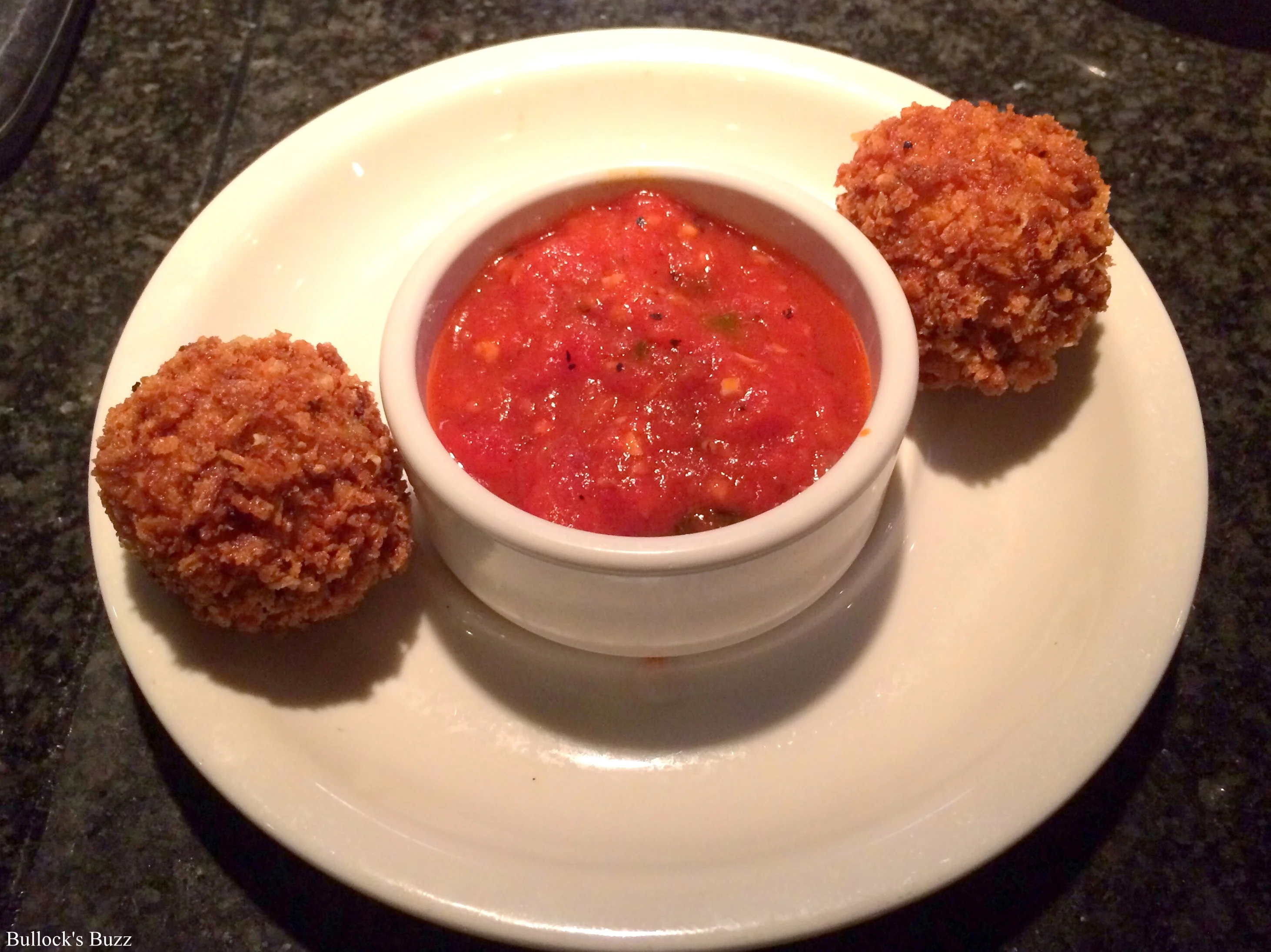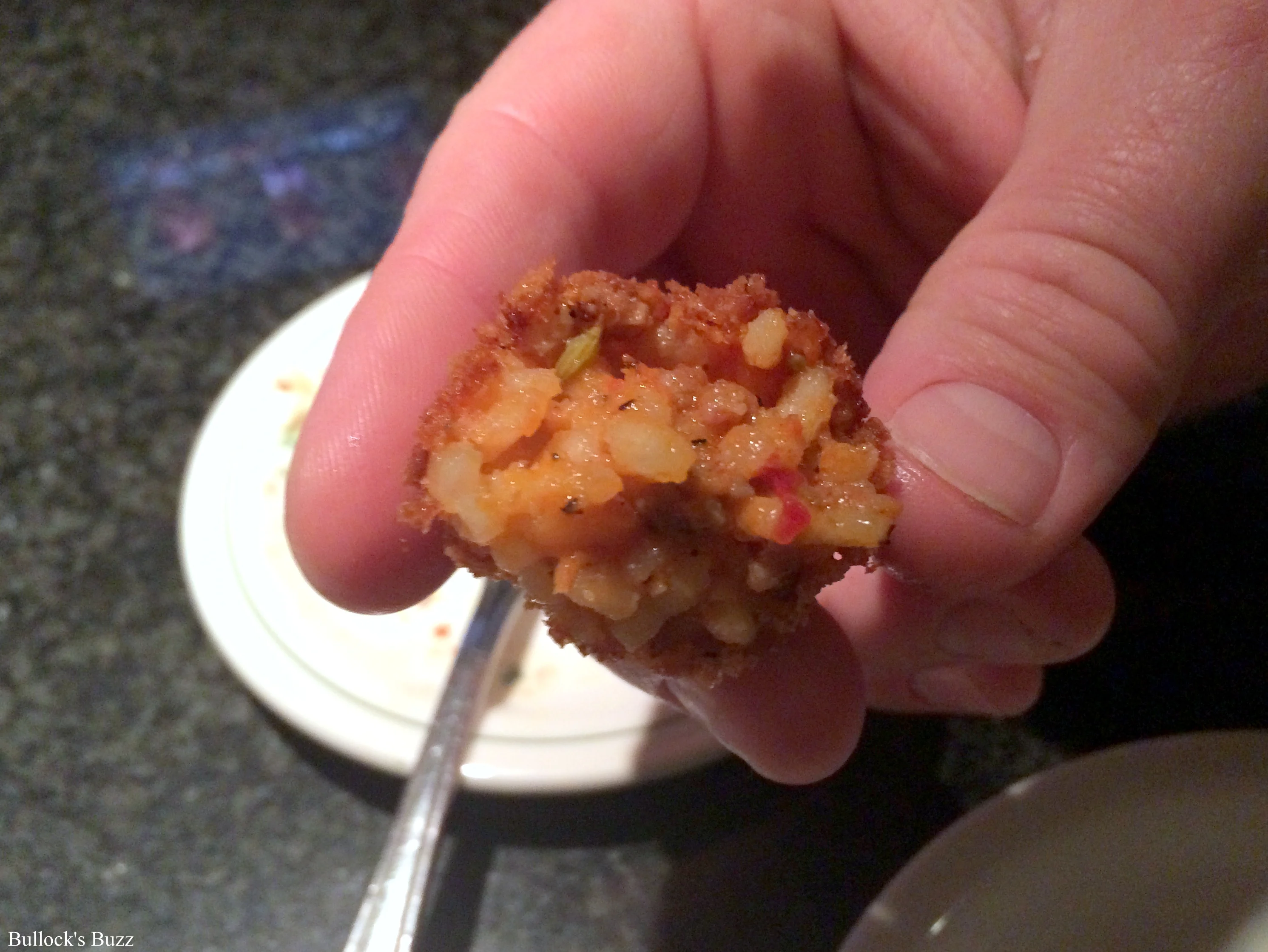 For dessert was something I can only describe as heavenly, Sogno Di Cioccolata. This dessert consists of a warm, rich fudge brownie alternating with layers of chilled chocolate mousse and whipped cream, topped with a generous drizzle of house-made chocolate sauce. It is one of those desserts that you have to force yourself to eat slowly so you can savor each and every bite! The brownie was incredibly moist, and the mousse and whipped cream practically melted in my mouth. The presentation was as pretty as the taste was delectable!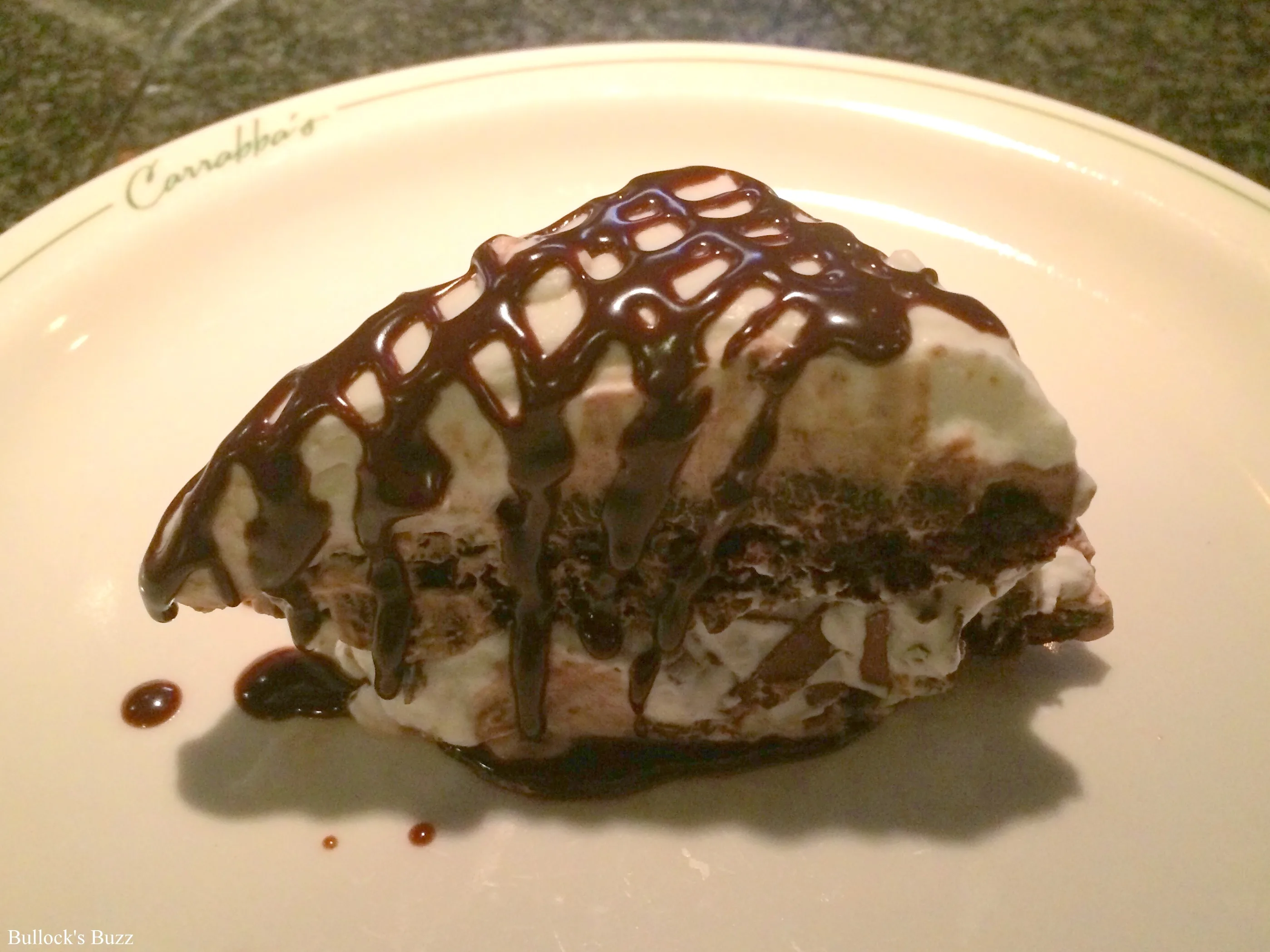 My Verdict
Carrabba's Festa Di Carrabba menu is one of those events that you will not want to miss! Not only was the food was delicious, but the presentation of each dish was beautifully done. Plus, the prices just cannot be beat for a full, three course meal.
From the minute we walked in the door, we received nothing but warm smiles and cheerful, friendly and prompt service from everyone from the hostess to the bartender to the waitress. The hostess greeted us at the door with a big smile and quickly showed us to our seats. We did not have to wait long at all before our drinks were served and the first of the food was delivered.
The restaurant itself was nicely decorated and clean, and had a pleasant, casual, family friendly atmosphere. It mentions on the site that the restaurant's interiors were "designed with the family kitchen in mind– the one place everyone gathers when friends and family get together", and I have to say that they succeeded. I especially like that they have an "open kitchen" design so you can watch the food being made.
In summary, I highly recommend visiting your local Carrabba's, and giving the Festa Di Carrabba menu a try before it ends!