With the majority of the US in a deep freeze, the one thing on top of everyone's mind is keeping warm and Warm Tradition Hot Water Bottles can help you do just that! I recently had the opportunity to try one for myself, and am actually using it right now as I write this post!
Warm Tradition is the largest online hot water bottle specialty site in the United States. If you are tired of hot water bottles that never stay warm, or ones that always leak, WarmTradition.com offers a large selection of hot water bottles and stylish and fun, cozy hot water bottle covers in a variety of sizes, shapes, colors and textures.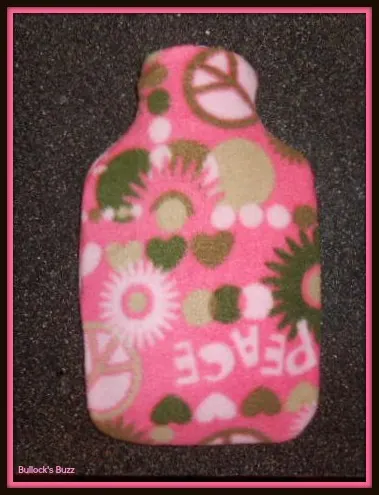 Each Warm Tradition water bottle is made of an ecofriendly, BPA-free and phthalate free thermoplastic that is odorless, safe and fully recyclable. The thermoplastic material is designed to allow the heat to last for an average of 6 hours, much longer than the ones grandma used to use! The bottles are designed so that they are completely seamless, preventing leaks and cracks from occurring, and the ribbed design helps spread the heat evenly across the bottl
. The mouth of the hot water bottles are nice and large which makes it much easier to fill and helps prevent spills. Plus, Warm Tradition's 'Easy Grip' cap makes it simple to open and close the bottle securely with very little effort. The Classic bottles are available in three sizes: standard, large and extra-large, and they even have hot water bottles in fun shapes and sizes made specifically for kids, pets and traveling! All of Warm Tradition's hot water bottles come with a 2 year guarantee against manufacturing defects.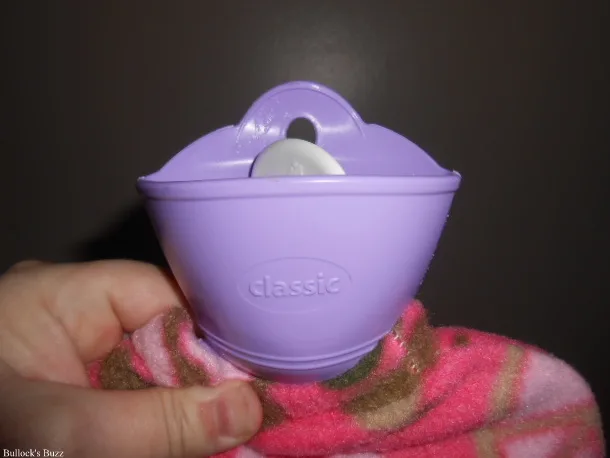 Warm Tradition also offers a huge selection of hot water bottle covers in all types of fabrics from fleece to velour to flannel and more! They come in all types of colors and designs too, perfect for men, women, children, and babies!
The hot water bottle covers fits snuggly around the bottle to help the heat last longer while also serving to protect your skin. The covers are easily removable and machine washable (cold wash recommended), and won't fade or become less soft or cozy!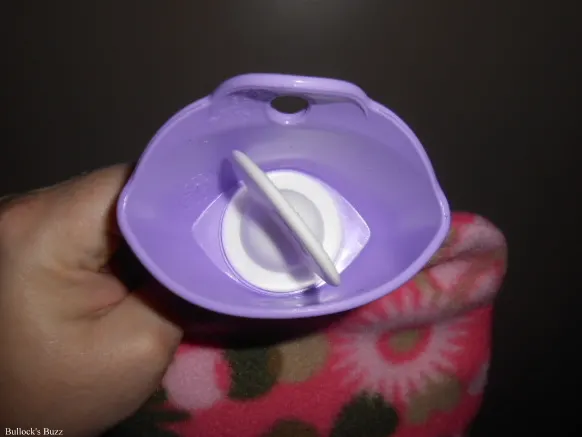 Warm Tradition has such a great selection that I had a hard time deciding on which hot water bottle I wanted! I finally decided on the Peace and Love Flannel Covered Hot Water Bottle which is a fun design of peace symbols, hearts and flowers on a warm, pink background.
I absolutely love this water bottle! The water bottle itself is the perfect size for all sorts of uses, whether I use it for cramps, a headache, keeping my feet warm or holding against my chest when I have a cold. Plus, I love that it conducts heat so well even with the cover on!
And speaking of the cover, this fleece one is so incredibly soft, and combined with the warmth of the water in the bottle, it feels great against my skin. I am also very impressed with how long the water stays cozy warm inside the bottle – literally for hours and hours. I definitely recommend a hot water bottle from Warm Tradition.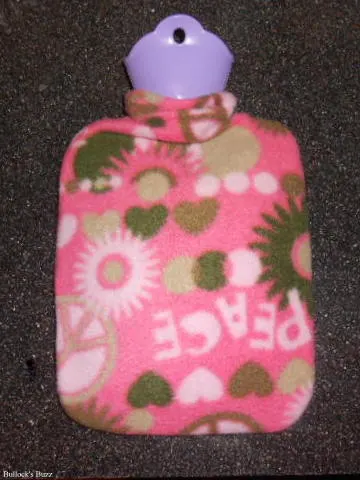 Warm Tradition hot water bottles are a fun, fashionable, chic and cozy way to reduce stress, melt away aches and pains, soothe cramps, stay warm and toasty, get a better night of sleep, soothe children, relieve cold and flu symptoms, chase away chills and much more!
All you need is access to hot water – no microwave, no electricity – and you can find relief and comfort regardless of where you are, whether at home, school, the office, or traveling and more!
To order your Warm Tradition hot water bottle, visit https://www.warmtradition.com/. And be sure to connect with them on both Facebook and Twitter for all the latest designs, promotions, deals and more!