Television shows captured the world's popular imagination as soon as the first flickering images floated across the first black and white screen, and while the medium has gone through many changes in format and content over the years, not one of those changes has been as significant as the changes brought about because of the Internet.
The last few years have seen a shift where some of the very best television shows aren't available via television at all, because they're being produced by and for Internet streaming sites like Hulu and Netflix. Here are the 5 best shows you can only watch online.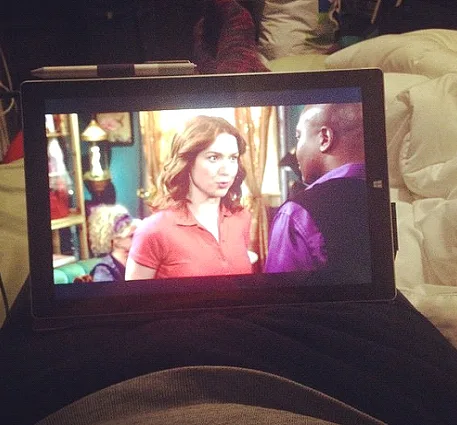 1. "Unbreakable Kimmy Schmidt"
For fans of Tine Fey's "30 Rock," "Unbreakable Kimmy Schmidt" finds her once again teaming up with Robert Carlock to offer a comedy built around an unusual premise that features an unforgettable cast of characters, excellent writing, and jokes that happen so fast it can be easy to miss them on the first go-round.
Airing only on Netflix, "Unbreakable Kimmy Schmidt" follows the path of 29-year-old Kimmy on her move to New York City following her rescue and release from a doomsday cult where she'd been held captive along with three other women for 15 years in a bunker in Indiana.
While it's not exactly the sunniest storyline around which to base a comedy, the show's star, Ellie Kemper in the title role of Kimmy, and the tender but reliable humor make the comedy fun and fast-paced. If you find yourself in a country without access to Netflix, turn to a DNS proxy server so you don't miss out.
2. "Orange Is The New Black"
A Netflix original, "Orange Is The New Black" is a series based on Piper Kerman's memoir, "Orange Is The New Black: My Year in a Women's Prison." Critically acclaimed with a strong fan base to boot, the series follows Piper Chapman into a women's federal prison as she begins serving her 15-month sentence.
Convicted of smuggling drugs for her ex-girlfriend, the crime had taken place a decade earlier so that when Chapman is arrested and hauled away to prison, her new, stable, somewhat stony life with her fiancé and family is completely disrupted.
Once in prison, Piper is reunited with her ex. The show is about their relationship and the relationships they have with their fellow prisoners. Both comedy and drama, the third season was just released on Netflix June 12.
3. "Quick Draw"
This western meets comedy series is a Hulu original, and it's unlike anything else on TV. Sheriff John Henry Hoyle works to keep his charming, little frontier town on the right side of the law, but every episode finds him with his hands full, especially since some sort of lawless danger is always afoot. A semi-improvised comedy that gives the series an authentic-feeling looseness, each episode is short and reliably enjoyable.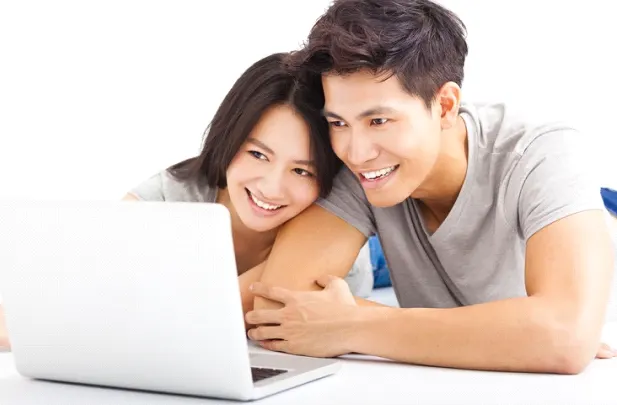 4. "House of Cards"
Based on the BBC miniseries of the same name, "House of Cards" is a political drama starring Kevin Spacey and Robin Wright. It follows the political aspirations of Spacey's character, Congressman Francis "Frank" Underwood, a ruthless politician with a seemingly unchecked lust for power. His wife, Robin Wright's Claire Underwood, runs the Clean Water Initiative, a charity.
However, throughout the episodes, it becomes clear that she, too, longs for power along with her husband, and they seem committed to stopping at nothing to obtain it. Airing on Netflix, "House of Cards" has been a critical and popular success thus far and has been widely nominated for awards. It may be a cynical look at politics, but it's a gripping one, nevertheless.
5. "Marvel's Daredevil"
Netflix's "Daredevil" takes place in the New York City that exists in Marvel's Cinematic Universe, where Matt Murdock, a blind lawyer by day lives a double life as a masked crime-fighting hero known as Daredevil by night. The series follows the start of Daredevil's professional and extracurricular careers, as well as the rise of the powerful crime boss, Wilson Fisk.
The series is known for its impressively shot action sequences, strong acting, and darker tone. It's been picked up for a second season that will air in 2016. For fans of Marvel, its must-watch television.
Whether you love comedy, political intrigue, comics or improvised westerns, some of the best television around isn't available on traditional television at all. The Internet is taking over TV, and as these five shows show, the results are fantastic.
Guest post by Cher Zavala
Unbreakable Kimmy Schmidt image by jerekeys from Foter.com