It's finally here! Spring. Oh, how I've dreamed of warm sunny days with a cool breeze blowing while we sit outside grilling delicious food and entertaining friends and family! Of course, before any of that can happen, I need to get my deck in order, and that's where the DECK Tool comes in handy!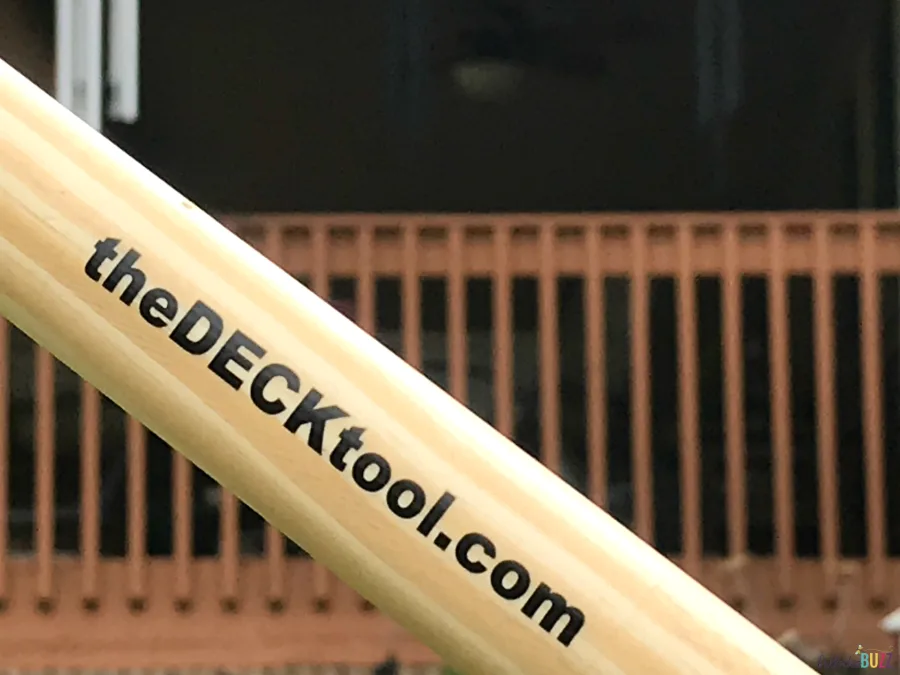 Nothing is as aggravating as sweeping or blowing off your deck only to have leaves, twigs, and other debris remain stuck inside the cracks. This not only looks bad, but it also helps create the perfect environment for wood rot. It's literally a pain in the back! 😉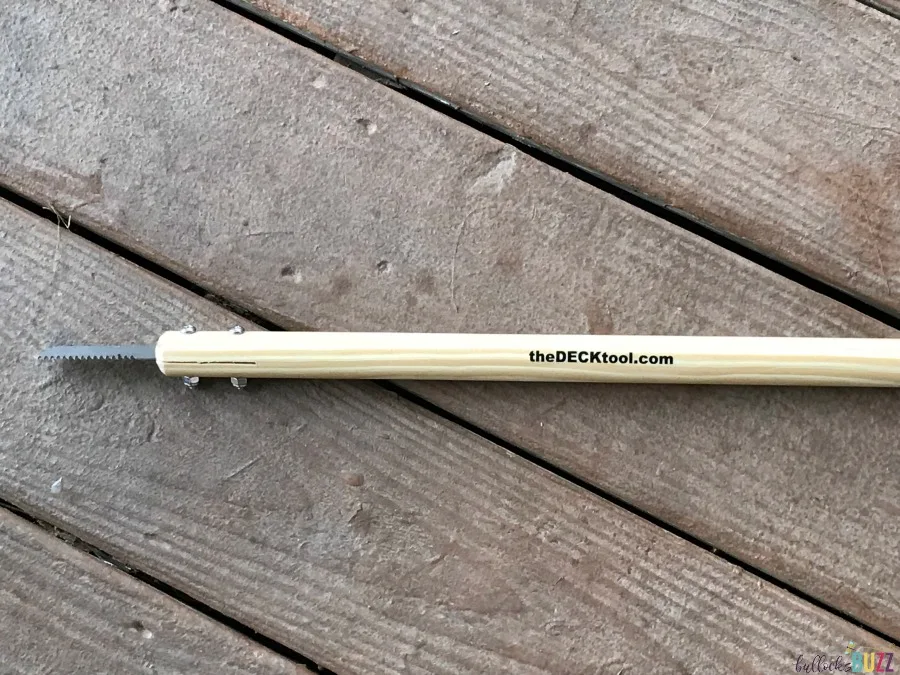 What is The DECK Tool
After years of bending over to pick leaves and twigs from the crevices, I finally lucked out! This past holiday season, I was introduced to a handy little item called the DECK Tool. This innovative (and back-saving) tool makes bending over to pick debris out of deck crevices a thing of the past. From leaves, pine needles, and oak clusters to helicopter seeds and pine cone scales, the DECK Tool quickly and easily gets 'em all!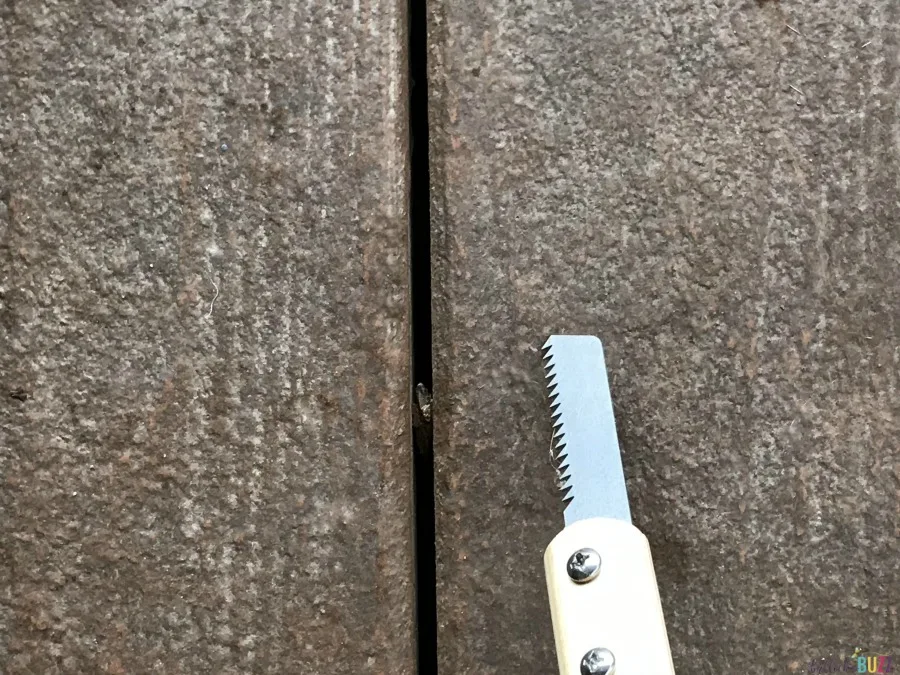 Made in the USA
The DECK Tool is made right here in the USA out of very durable materials. It has a 4-foot long lacquered pine handle that's the ideal length for cleaning without bending over no matter how tall or short you may be. The special alloy heat-treated stainless steel blade with serrated edges makes removing all types of debris from in between deck boards a cinch. And since the blade is thinner than a dime, it will easily fit in between even the thinnest spaces in your deck.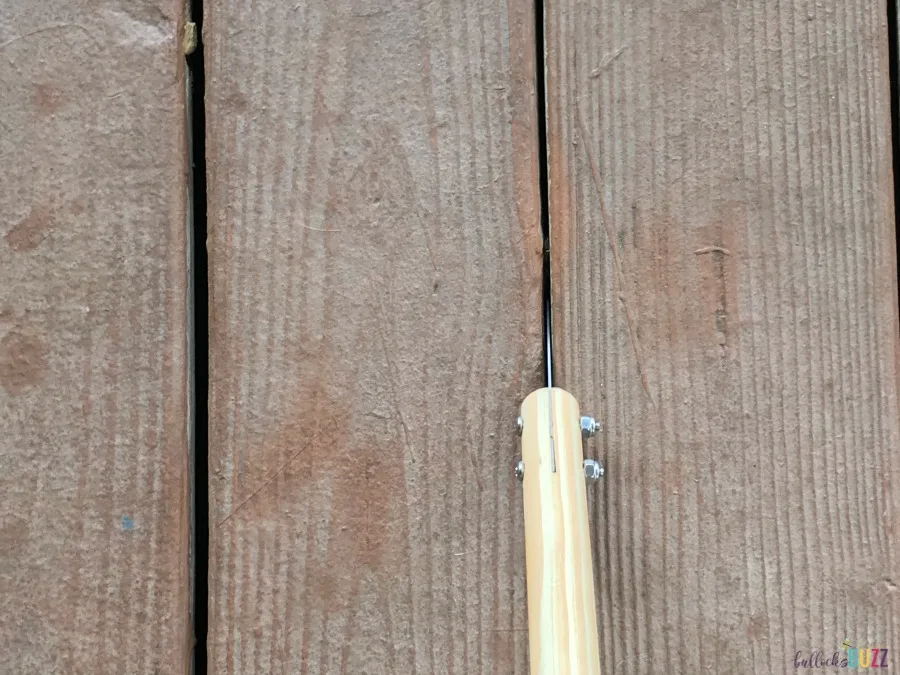 The DECK Tool Review
I've had my tool for several months now and I really like it. It does exactly what it is advertised to do, making cleaning the deck a whole lot easier and quicker.
The tool is surprisingly lightweight, but you can tell it's good quality. And after four and a half months of use, it is holding up very well!
If you are looking for an easier way to clean your deck, then I definitely recommend giving it a try!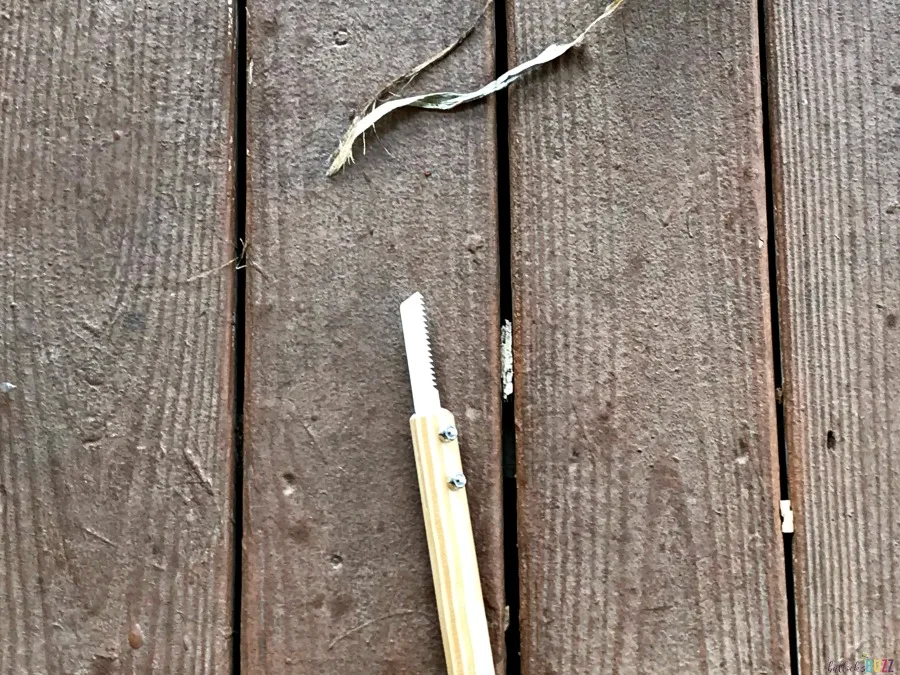 Where to Buy The DECK Tool
The DECK Tool can be purchased online through the website. Shipping is free within the continental US, and your satisfaction is guaranteed. Plus, you also get free lifetime blade replacement! Best of all, The DECK Tool is durable, functional, easy to use, and, at less than $20, very affordable.