"The Other F Word" – Web Series on Amazon
Have you heard about The Other F Word? No not that F word! The hit comedy web series on Amazon! In The Other F Word series, the F word in the title stands for the forties and fifties! You know, that age we all dreaded while growing up? When we were told over and over that "it's all downhill once you hit 40"! But it also stands for FUN. And this series is here to show you, that it's not all over once you hit 40 or even 50. In fact, it is far from it!
About "The Other F Word" Series
Created by award-winning filmmaker Caytha Jentis, "The Other F Word" is a comedy/drama about a group of friends in their 40's and 50's trying to reinvent themselves in the midst of various midlife crisis'. The series aims to show that life doesn't end after 30, it just gets better! It talks about everything from ageism to sexism, from reentering the workforce to sex and dating in your 40's. But at its heart, the series is really about friendship and finding oneself after the kids are grown – an adult coming of age in mid-life.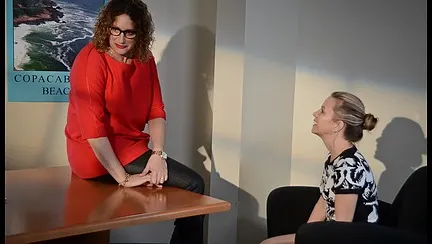 The cast of "The Other F Word" includes names such as Steve Guttenberg (Police Academy), Michael Boatman (The Good Wife), Reiko Aylesworth (24), Judy Gold (Jim Gaffigan Show) and Ben Bailey (Cash Cab). I've watched all eight episodes and loved them! The cast is hilarious and there is so much I can relate to. But don't just take my word for it, check it out for yourself with this "The Other 'F' Word" Trailer:
"The Other F Word" – Stream for Free on Amazon!
"The Other F Word" is available for FREE streaming through Amazon right now at https://www.amazon.com/dp/B01LDXWSIO. You don't have to have Prime to watch it for free either! However, if you do have Prime, then you get to watch it ad free!
So grab your blanket, a glass of wine and curl up on the couch and get ready to laugh! And remember, no matter your age, #FunNeverGetsOld!
Get Social with The Other F Word: Facebook | Twitter | website