Nature Made Vitamins and Supplements: Probiotics
As a busy stepmom, wife, business owner, friend, and all the other roles I occupy each day, I need all the help I can get when it comes to staying healthy. Feeling my best means I can do more to take care of my family, my business and all of the other daily happenings.
That's why, my number one goal for this year is to get myself into better health. One part of that goal is to incorporate more exercise into my daily routine. Another part is to add supplements and vitamins to my daily diet. Adding Nature Made® Probiotics is just one the ways I'm working on staying healthy – from the inside out.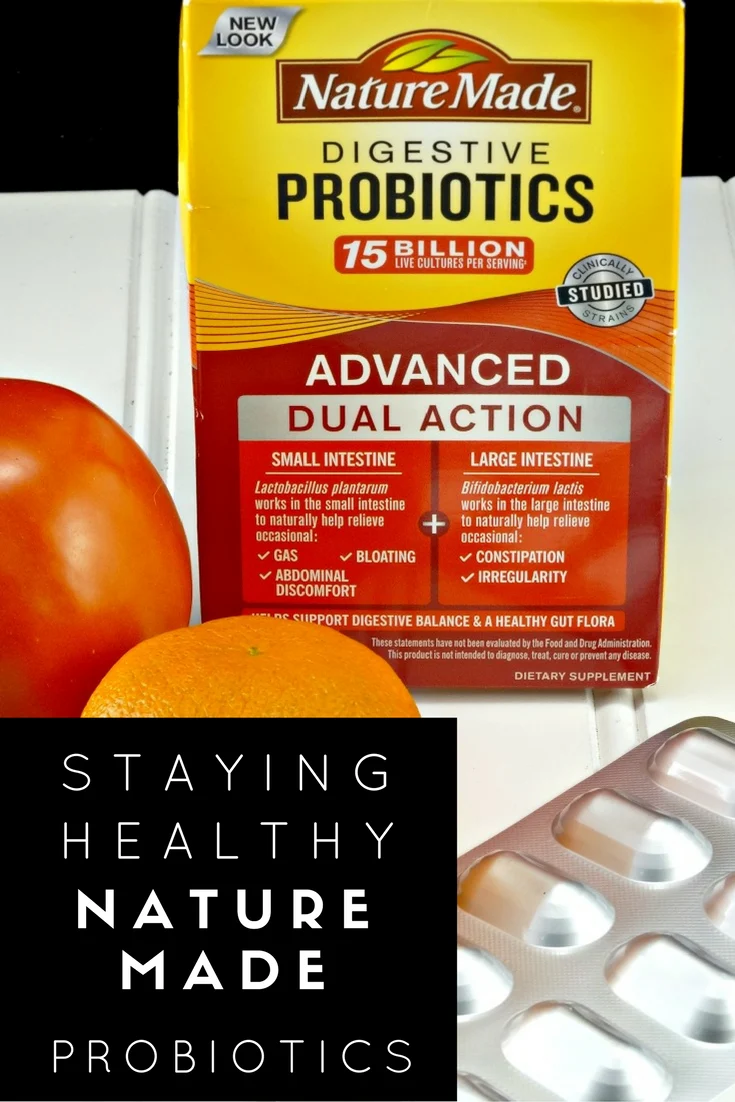 Why probiotics?
Probiotics are often associated with digestive balance. Our bodies naturally have good bacteria that are necessary for our overall health, but everyday things such as stress, changes in the diet, and other factors can alter the bacterial flora in the intestinal tract.
By taking probiotics you are helping to maintain the amount of good bacteria. You can find probiotics in many foods and also in probiotic supplements. Nature Made® Probiotics: Nature Made® Advanced Dual Action Probiotic has been clinically studied and provides dual support to both your small and large intestine for comprehensive coverage to help support digestive balance and healthy gut flora.†
And when my gut is healthy, I feel healthier, with better digestion and more energy.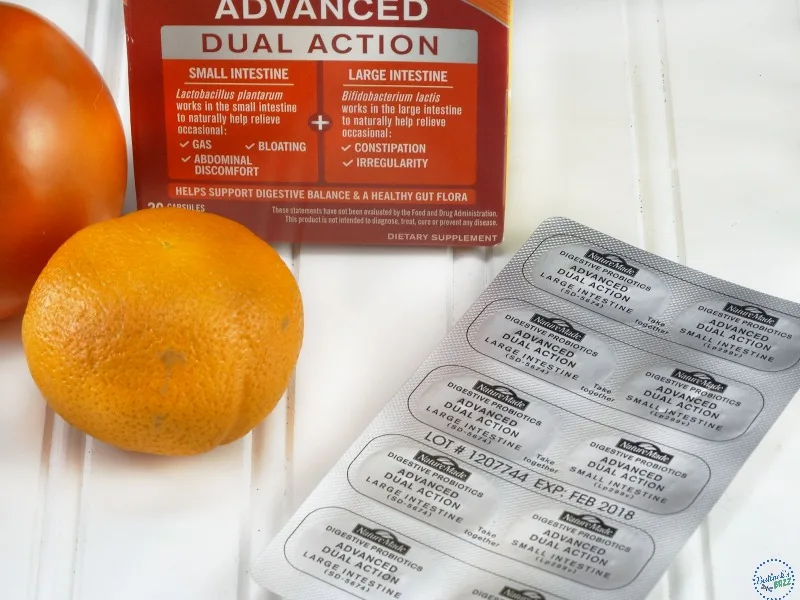 Nature Made® Probiotics
Nature Made Probiotics come with two capsules – one with probiotics specifically for your large intestines and one with probiotics for your small intestines. You can find them in the vitamin section at Walmart right there with the other Nature Made® vitamins and supplements. And since Walmart has everyday low prices on Nature Made® products, it's easy to stock up and save, without having to wait for a sale.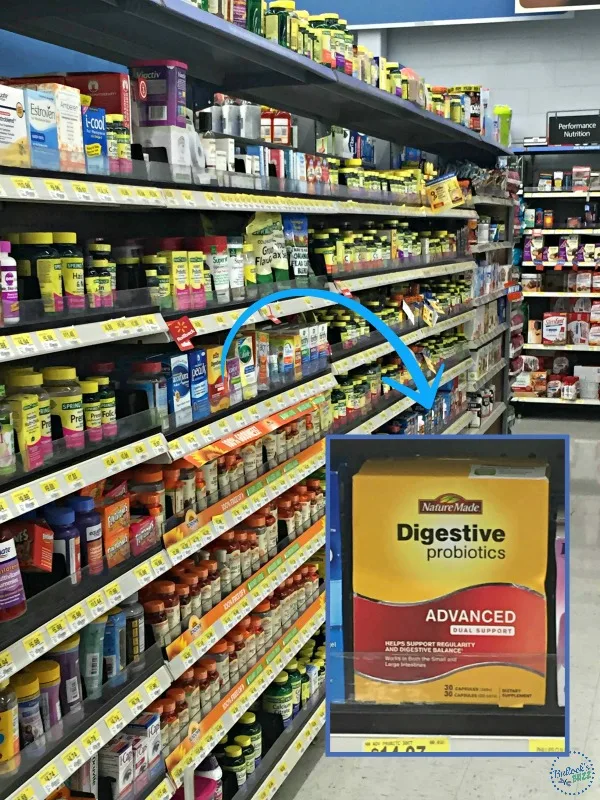 Knowing that Nature Made is the #1 Pharmacist Recommended brand for many key dietary supplement categories* is just one of several reasons that it has long been my vitamin and supplement brand of choice. They make a variety of vitamins, minerals and supplements (VMS) ranging from Digestive Support, Heart Health & Function, Energy Metabolism, Women's Health and many more.
Nature Made® vitamins and supplements: An easy, convenient way to help your body get the nutritional support it needs every day, whether it be to support bone health, immune health or energy metabolism (helping convert food into energy).†
Take your health to the next level and be the best you possible with Nature Made®!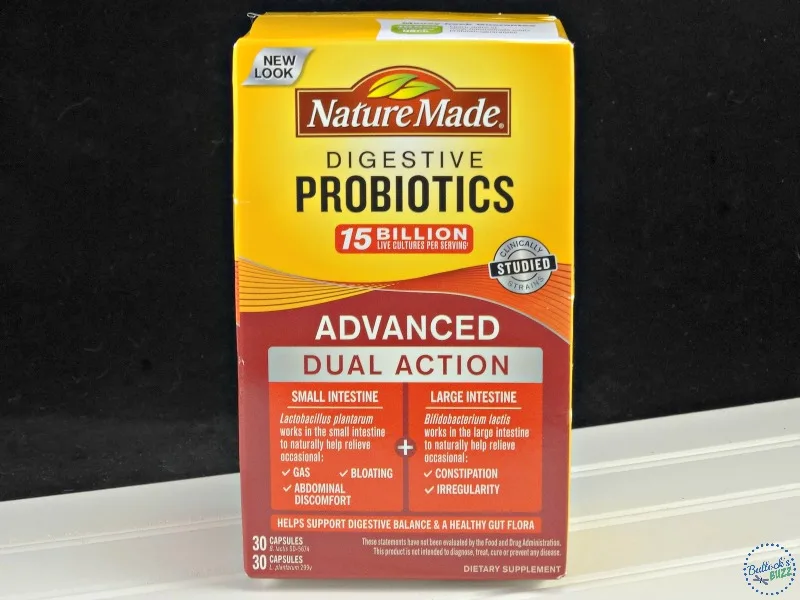 Create Your Own Healthy Habits!
Visit https://www.healthyhabitbuilder.com and join the Nature Made®Healthy Habit Builder program where you can get motivation and tips around your specific health goals. When it comes to certain healthy habits – specifically exercising – I need all of the support and motivation I can get.
The Nature Made® Healthy Habit Builder program is full of motivation and tips catered to your specific health goals to encourage you to form your own healthy habits and stick with them.
Enter to Win a $50 Walmart Gift Card (60 winners)!
Are you ready to start taking care of yourself from the inside out? For more information on Nature Made® vitamins and supplements available at Walmart, visit the Nature Made® Retailer Hub.
*Based on the 2016 U.S. News & World Report – Pharmacy Times Survey.
†These statements have not been evaluated by the Food and Drug Administration. These products are not intended to diagnose, cure, treat or prevent any disease.
What are some of the things you do to stay healthy?