It can be challenging to focus on eating healthy during the holidays, especially when Christmas cookies, candy, baked goods, and other delicacies seem to tempt you at every turn! How do you stick to your healthy meal plans when everyone around you is splurging? Here are a few tips on creating healthier holiday meals for your whole family while still enjoying the delectable joys of the holiday season.
Focus on the Positive
The first of our tips on creating healthier holiday meals is to not focus on the negative. When planning your holiday dinner recipes, don't lament the fact that you "can't" (or shouldn't) serve a pot of prime rib soaked in gravy. Instead, consider the sense of accomplishment you'll feel by dishing up a delicious and nutritious alternative like these crab and rice stuffed portobellos — which are still festive and fun, but with a healthier spin.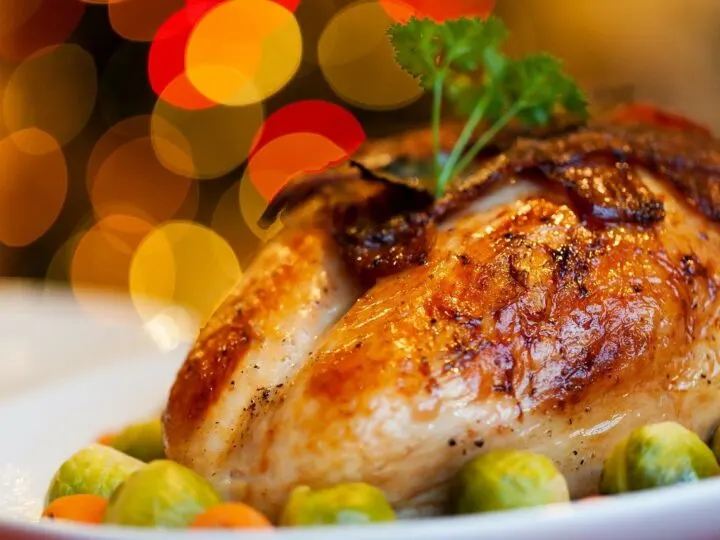 Opt for Grocery Delivery
It's a busy time of year! We might want to make a delicious, healthy holiday meal but don't have the time or mental wherewithal to find the unique ingredients we need. It's time to treat yourself to grocery delivery. It's the perfect time of year to enjoy frozen seafood delivery (frozen crab delivered to your door will make whipping up those crab and rice stuffed portabellos much easier) via Instacart and other online grocery delivery services.
Switch it Up
Cream and butter feature in many holiday recipes. And while they have their place in a nutritional diet, it's best to limit them to a few splurge-worthy dishes. When creating healthier holiday meals, consider switching things up. Here are a few ways to replace some of those heavier ingredients with more nutritious (but still delicious) options:
Prepare your mashed potatoes with water or broth and a little olive oil instead of cream and butter.
Adding yogurt instead of sour cream to desserts and cream sauces is a healthier alternative and offers extra calcium and protein.
Use applesauce in baked goods in place of some of the butter or oil. It provides more vitamins and minerals to the dish without compromising on flavor.
Make Meal Planning a Breeze with an App
It can be overwhelming trying to create healthier holiday meals. Luckily, there are many meal planning and diet apps out there to help you. A few favorites include:
Yummly: There are no limits to culinary inspiration with over two million recipes in the free version. Step-by-step cooking videos for a range of recipes are a nice touch. Yummly also lets you plan your meals and sync them with your calendar.
Platejoy: Meal plans are created by nutritionists and customized to suit your dietary preferences and needs. There are options for low-carb, Mediterranean, dairy-free, ketogenic, gluten-free, vegan, and even a low-FODMAP diet.
Mealime: Registered chefs and dietitians create Mealime recipes, and you can choose from various menus from classic and flexible to keto, vegan, or paleo. And it's easy to search for recipes based on calories and other nutritional criteria in the pro version.
Splurge A Little
While you still want to focus on the above tips for creating healthier holiday meals, there's nothing wrong with little splurging. Choose a couple holiday favorites to indulge in and look forward to enjoying them. (Pecan pie with real whipped cream? Crab legs dipped in butter? Yes, please!)
Use these tips on creating healthier holiday meals to help you and your family enjoy flavorful and nutritious meals this holiday season.