Moving can be an exciting time for many but if you have children it can be a very stressful time as well. There's the worry about new schools, friends left behind, and changes in routine. While moving can create the unexpected, there are a number of things that you can do to prepare yourself and make moving with children as smooth as possible.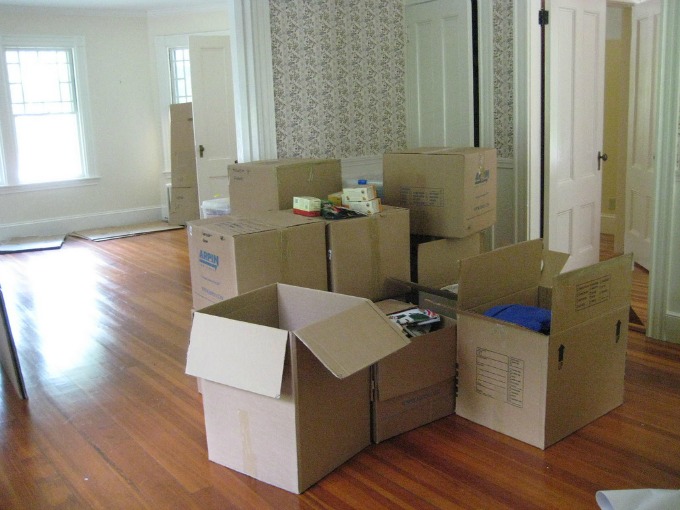 10 Helpful Tips for Moving with Children
Allow Others to Help You
As parents we feel a strong need to do it all for ourselves and our children. However, when moving with children, if someone offers their help, take them up on their offer.
Have a Countdown
Children can be very scared of the unknown. To help prepare them for the move, start a countdown with them.
Moving is a Great Time for Donating
Moving can be the perfect time to clean out clothes, toys, and all of the clutter in your home. Getting a clean, fresh, and clutter free start can make life a lot easier. Involve your children in deciding what they want to keep, and what they are willing to donate.
Plan Bedrooms
Getting your kids excited about the move can be difficult if they do not want to move. Help make the time fun and exciting for them by allowing them to get creative and plan their own bedrooms.
Get the Kids Involved
Kids can get involved in the moving process by helping to pack their own things. They can also help pack the car and the truck if you're moving yourselves.
Create a Keepsake of "Home"
Creating a keepsake of all of the things that you love about your current home can really help your kids when they get lonely or sad. Take pictures of your kids and their friends at all of their favorite places and turn those into a collage that they can hang on the wall of their new room.
Give Yourself Enough Time
Packing can be hard to accomplish when you busy and short on time. Put kids into the mix and you are going to find that is even more difficult. Remember to give yourself the extra time you need for your move.
Pack a Small Bag for the Kids
When you are moving, especially if you are moving internationally, it is important to have some of your kids' favorite things with them. Allow them each to pack a bag of their favorite toys and activities to keep them busy while on the road, and while waiting for your things to arrive at your new home.
Have a Goodbye Party
Having a party to say goodbye to your friends, family, and neighbors is a great idea. It can help your children to see how much they were loved where you lived. It can also help them feel special during a time when they might be feeling unheard.
Have Babysitters Lined Up
During the packing and moving phase it can be great for kids to still get out and do the things that they were doing before the move. Hiring babysitters and asking friends and family to help will allow your children to keep life as normal as possible.
In Summary
If you are making a big decision and moving long distance or internationally there are some great tips that can really help you prepare for this journey. Most importantly, remember that moving with children doesn't have to be stressful.
Image courtesy Cambodia4kids.org Beth via Flickr