A lot of travelers with self-diagnosed wanderlust love that jet-setting allows them to meet all kinds of people. But for introverts, this might actually be a reason to stay put. Even though 96% of American workers say vacation time is important to them, some introverts would rather escape into a good book rather than booking a flight. But there are a lot of benefits to switching up your physical surroundings and actually exploring the world around you. If you're an introvert who's yearning to travel more but are nervous about how to do it, you might want to consider following these tips.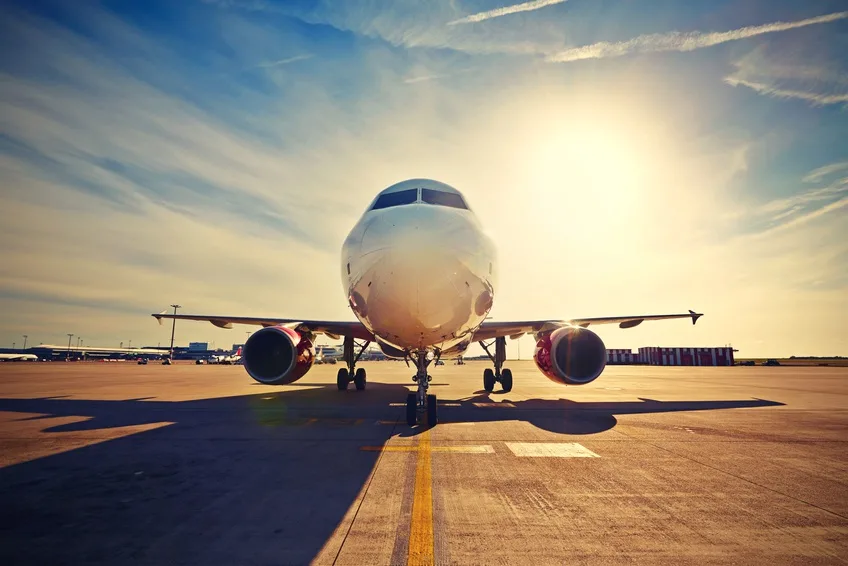 Time it out
Wherever you decide to go, make sure to conduct thorough research. Once you find out when the most popular tourist seasons are, you can be sure to avoid these times when you book your trip. Despite the fact that 37% of families say vacations make them happy, introverts won't be too thrilled if they're surrounded by large groups the entire trip. Timing can be everything — not only pertaining to the time of year you travel, but when scheduling your itinerary, too. Attractions like museums and popular restaurants will be more crowded at certain times of the day than others; if you can figure out when they'll be emptier, you'll be able to enjoy your stay without being overwhelmed by throngs of people.
Schedule downtime
People who are most susceptible to the negative effects of pollution tend to spend more time indoors for their health. But the introvert also needs to prioritize their alone time to maintain their well-being. You'll be a lot less likely to become overwhelmed, cranky, and exhausted if you actually schedule some time for solo, low-key rest and relaxation throughout your trip. That means time away from other guests making small talk — and if you're traveling with friends, family, or a large group, you definitely need ample time to recharge. It's not that you're shy or downright antisocial; you're just choosy about how you spend your energy, and social activities drain your battery much more quickly. Make sure to include downtime in your itinerary and have a plan to recenter yourself if you aren't able to stick to your plans.
Bring a journal
Introverts and highly sensitive people tend to have rich inner lives. They're extremely observant and pick up on things that most people never see. They also enjoy reflecting on their experiences and may need extra time to process them. A travel journal can be great for introverts because it will not only allow you to capture special memories but will also allow you to work through complex emotions. Some introverted, solo travelers may actually feel depressed or overwhelmed upon arriving at their destination because they suddenly have a lot of extra time and room to think and feel. Writing everything down can allow you to avoid uncomfortable situations in the future, recognize what kinds of scenarios you enjoy, and work through your emotions in a healthy way, on your own terms.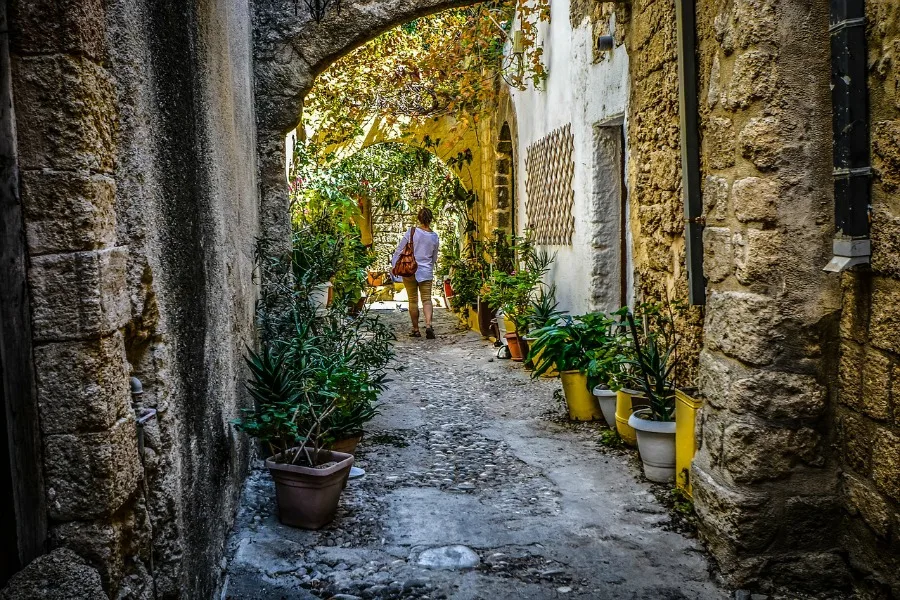 Pack light
It's generally a good idea to be selective about what you pack when you're traveling alone. That way, you won't have to rely on others to carry your bags for you or worry about attracting unwanted attention in an airport. Aim to pack only what you can comfortably carry — not just to the gate but throughout the area in which you'll be staying. Even if you aren't normally a minimalist, try your hardest to adopt this lifestyle when you travel by yourself. You'll probably feel a lot more secure and confident without inviting stares or conversation.
Ditch hotels and hostels
When you break the costs down, booking a hotel room for just one person can actually be more expensive than traveling with others. And while staying in a hostel might be appealing to young couples, it might not be your cup of tea if you want to keep a low profile. An Airbnb, though — or even an actual bed and breakfast — might be the perfect solution. You'll get peace and quiet while staying in potentially quirky surroundings, which is probably up many an introvert's alley. Though you might have to make niceties with your host, at least you'll get your coveted alone time and can learn more about the history of the area in which you're staying.
Stay safe
While opting for the path less traveled is generally an appealing option for the introvert, you still need to prioritize your safety. Though this might go without saying, leaving details until the last minute won't work in your favor. For instance, if you're embarking on a solo road trip, you'll want to get your car inspected beforehand and take care of any repairs well ahead of time. Considering that 77% of cars are in need of maintenance or repairs, you won't want to skip this step. You should also make sure to trust your intuition, leave flashy clothes and jewelry at home, and make sure someone you trust knows your whereabouts at all times. Create a check-in system with someone at home and have back-up communication plans in place should your cell phone battery die.
As an introvert, you may love the idea of being alone — but you also may feel intimidated by solo travel. But if you do your research, plan ahead, and factor in your introverted tendencies into your plans, you'll be able to have a great vacation.