Tradewinds Tea – Truly a Treat on National Iced Tea Day
What could be better than a tall glass of iced tea on a hot summer's day? Not much! Being a Southerner, I am definitely a Sweet Tea kind of girl. Nothing beats the taste of real tea with just a hint of sweetness! When my mother lived in Connecticut, we'd go out to eat and out of habit I'd ask the waitress for a glass of Sweet Tea. I'd always get the funniest look, and the same response, "We don't have sweet tea, but I can bring you some tea and sugar" – invariably followed by, "You are from the South, aren't you?" Yep, born and raised in Birmingham, Alabama, it doesn't get much more Southern than that!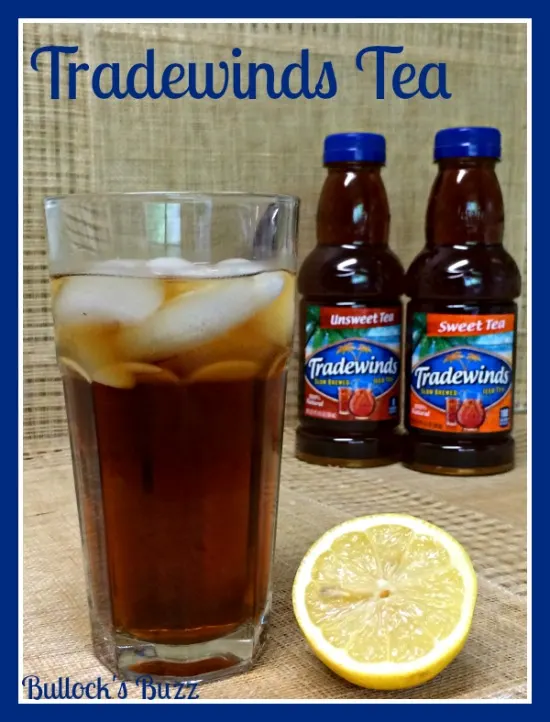 Being the true Southerner that I am, I am quite picky when it comes to iced tea. A truly good tea will have a rich, crisp taste that becomes even more pronounced when poured over ice. It will have a lovely, deep golden brown color, and when sweetened, it will have just the vaguest hint of sugar, none of that heavy, cloyingly-sweet taste. It will be ice-cold and incredibly refreshing, immediately quenching your thirst with the first few sips. In my experience, rarely will it be an instant tea. It took trying a lot of different brands before finally deciding on one I liked the best, and for years this was the only brand I would buy. But then I had the opportunity to try Tradewinds Tea, and much to my surprise, I instantly fell in love!
Tradewinds Teas are made using only the highest-quality black and green tea leaves in their slow-brewing process. The tea is left to slowly steep in pure, filtered water. It is quite apparent in the tea's rich flavor that only the finest ingredients are used.
I tried the Unsweet Tea first and from the moment I opened the cap and smelled the fragrant scent of tea leaves, I knew it was going to taste just as good! The real test for me came when I tried the Sweet Tea. I was fully expecting to taste sugar more than tea – as is often the case with all-ready sweetened tea. Instead, I tasted the crisp, full taste of tea with just the smallest hint of sugar. It was perfect!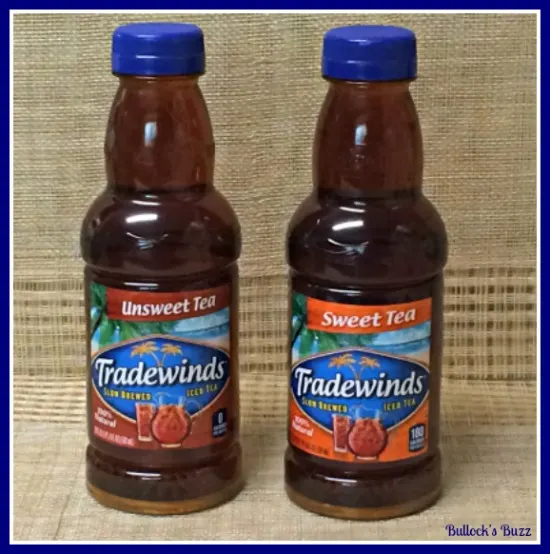 After trying both the Sweet Tea and the Unsweet Tea, I cannot wait to try some of their other flavors such as the Lemon Tea, the Half and Half Lemonade Tea, the Green Tea with Honey and especially the Raspberry Tea! And since I am starting my diet soon, I am pleased as punch that almost all of Tradewind Tea's are also available in diet!
Tradewinds Tea can be found in stores across the country. To see what flavors they offer as well as find a store near you, visit their website at www.drinktradewinds.com.