Many people struggle to find the appropriate Christmas gifts for friends and family. If you still have gifts to get then you're beginning to cut it close. You need to come up with some ideas for the best Christmas gifts to get this year. Now, this might mean thinking outside the box sometimes, and coming up with ideas that are a bit different.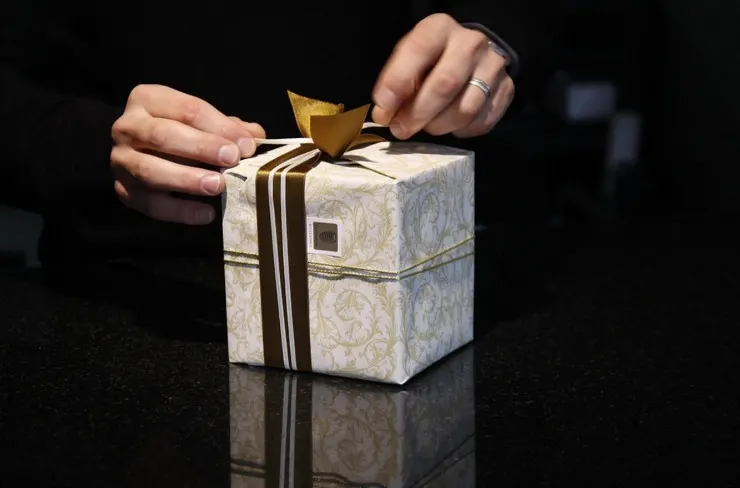 image via Pixabay
I know this isn't easy, and it's scary taking risks because people might not like what they get. But, sometimes you have to take the odd risk to find the perfect gift. So, this is a short list of some of my ideas for gifts that are a little bit different. Use them to pick the ideal presents for your family.
Bath Caddy
Do you know someone who likes to take a lot of baths? Perhaps a girlfriend or a sister? These days people like to have a proper bathing experience and take the time to enjoy themselves. And this means having all their regular creature comforts. Taking a bath while reading a nice book and enjoying a glass of wine is one of the most enjoyable parts. Unfortunately, this isn't always feasible logistically. So, that's why I think a bath caddy
is such a good gift. It works a lot like a tray that sits across the bath. It contains a book stand and wine glass holder so people can enjoy the complete bath experience.
Whiskey
When you think of alcohol as a Christmas gift you probably think about wine, champagne, or brandy. These tend to be what a lot of people give out. But, why not think outside the box and get someone some lovely scotch? Going to Liquor Barn and choosing something like Crown Royal XO would be an excellent choice for some Christmas booze. It's great quality, and it shows plenty of thought and attention.
Sporting Memorabilia
If you want another gift idea for this Christmas why not think about sporting memorabilia? The best Christmas gifts for sports lovers are those they can cherish. And memorabilia goes a long way towards achieving that. You might think about getting them a jersey of their favourite team. Or, you may want to try to secure a piece of sporting history that you can give them. Then there is always the option of tickets to a game or event. Sporting memorabilia is an excellent way to get the sports lover in your life exactly what they will love.
Something From the Heart
I always think that the best gifts are those that come from the heart and require thought behind them. A lot of people might give classics like perfume, toiletries, toys and booze. But this is a great opportunity for you to give something unique from the heart. Think about a really personal present that someone close to you would love. This is a great way to enjoy an excellent Christmas time.
Christmas is here, and that means that hopefully you've done all of your gift buying by now. But, I know what some of you are like! There are always a few who leave things until the last minute. And yes, I know some of you will be stuck for ideas for gifts. And that's why I've presented you with this list of gift ideas to help get you started.