So many wonderful memories are made during summertime. Not only are the kids out of school and families taking vacations, but there are many holidays such as Father's Day, Memorial Day, Fourth of July and Labor Day. And with today's technology making products smaller and lighter, and at the same time faster, the ability to capture all of these moments is becoming much easier.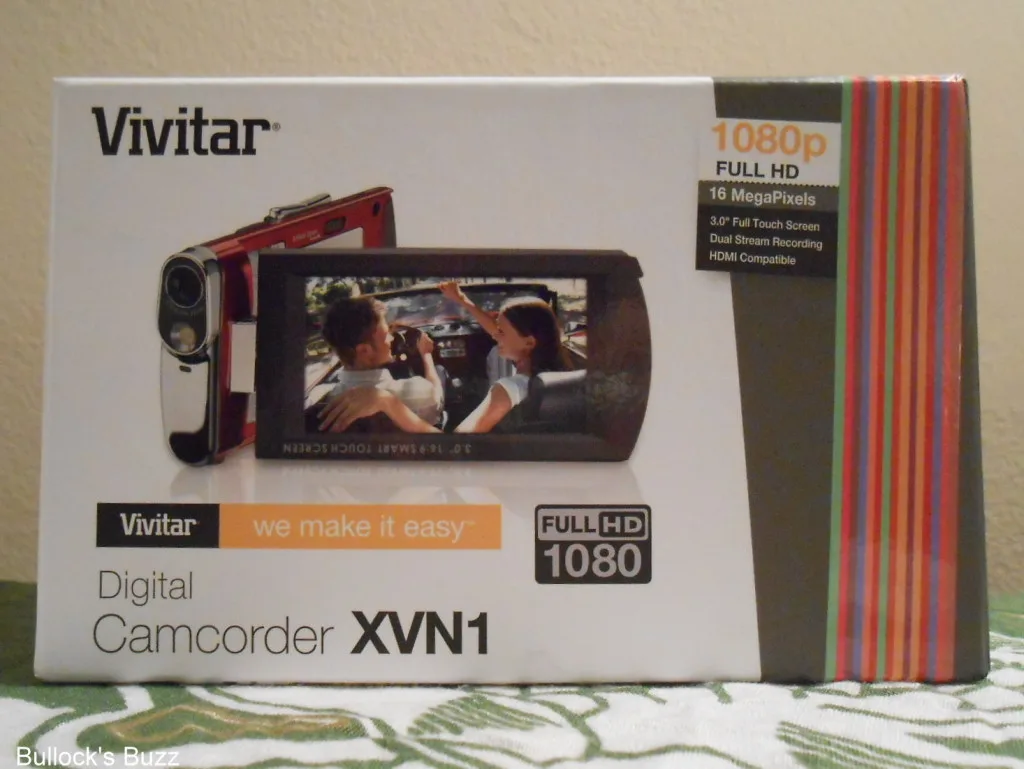 I was thrilled to be given the opportunity to review a perfect example of this ultra-portable technology, the Vivitar XVN1 DVR! This incredibly lightweight DVR is only about 4.5″ long, 2″ wide and close to 1/4″ thick! It can easily fit in your pocket, and it is so light that this is one DVR you won't have to worry about your arm getting tired from holding it up.
For a camera that is about the size of a cell phone and weighs less than 1 pound, the Vivitar XVN1 is jammed packed with features! Not only does it record video and sound, but you also have the option to take still shots. Check out a few of the amazing features below!
The ability to record 1920 x 1080p full HD video
The ability to capture up to 16.1 MP still images
Aperture F/2.8; f=4.27mm
Enhanced 4x Digital Zoom
Supports SD/SDHC Memory Cards
Bright 3.0″ LCD Touch Display
HDMI Output & TV Output
Supports Face Detection & Movie Clips
Equipped with a rechargeable Lithium-Ion Battery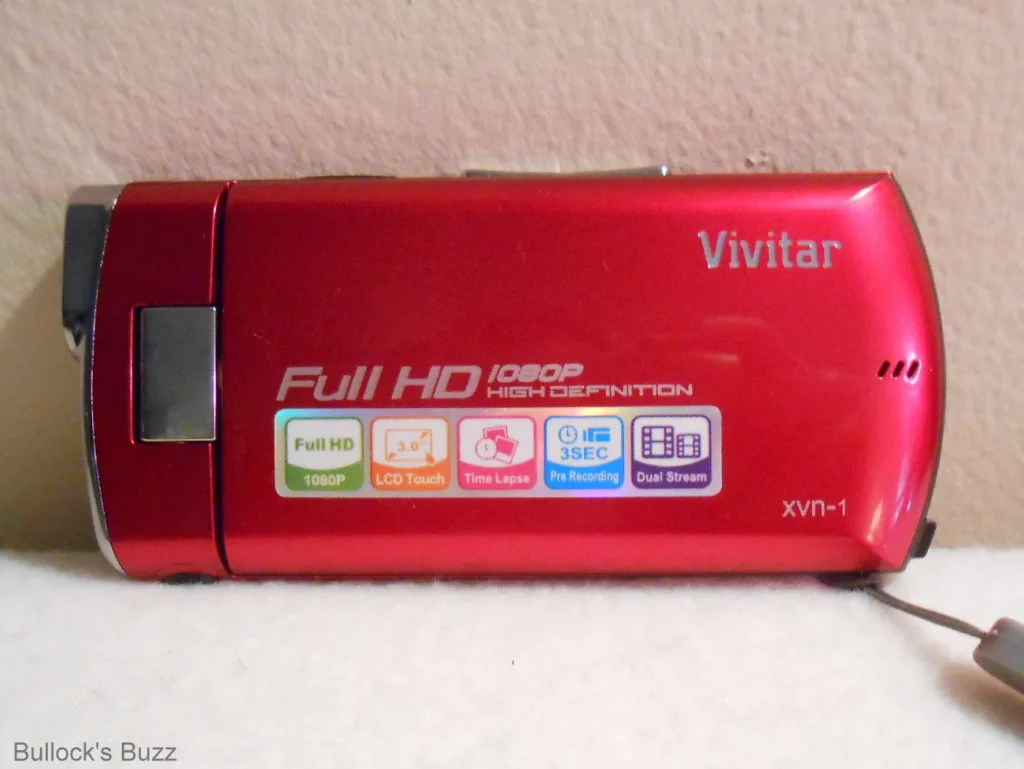 Although this digital video recorder is very high-tech, it is incredibly easy to use, and even a beginner can quickly figure out how to work it. Features such as the zoom button and two buttons to start recording and/or taking pictures are located in easy-to-reach spots around the body giving you easy access no matter how you are holding the camera.
It does have a light for recording at night which also acts as a flash for still shots, and you can even mount the camera on a tripod. It comes with a small amount of built-in storage, enough to hold roughly about 1 minute of video or 15 pictures, but you can easily expand it up 64 gigabytes using a micro SD card.
The bright 3.0″ LCD touch screen display can be used for both recording and instant playback. It folds out from the body of the camera making it easy to see what you are recording, and with high definition 1080p you get crystal clear, high-quality images. You also have the ability to "flip" the screen so you can be in the pictures too! And with the option to set the time-lapse film feature to 1 minute, 2 minutes or 30 minutes, you have plenty of time to join in the fun!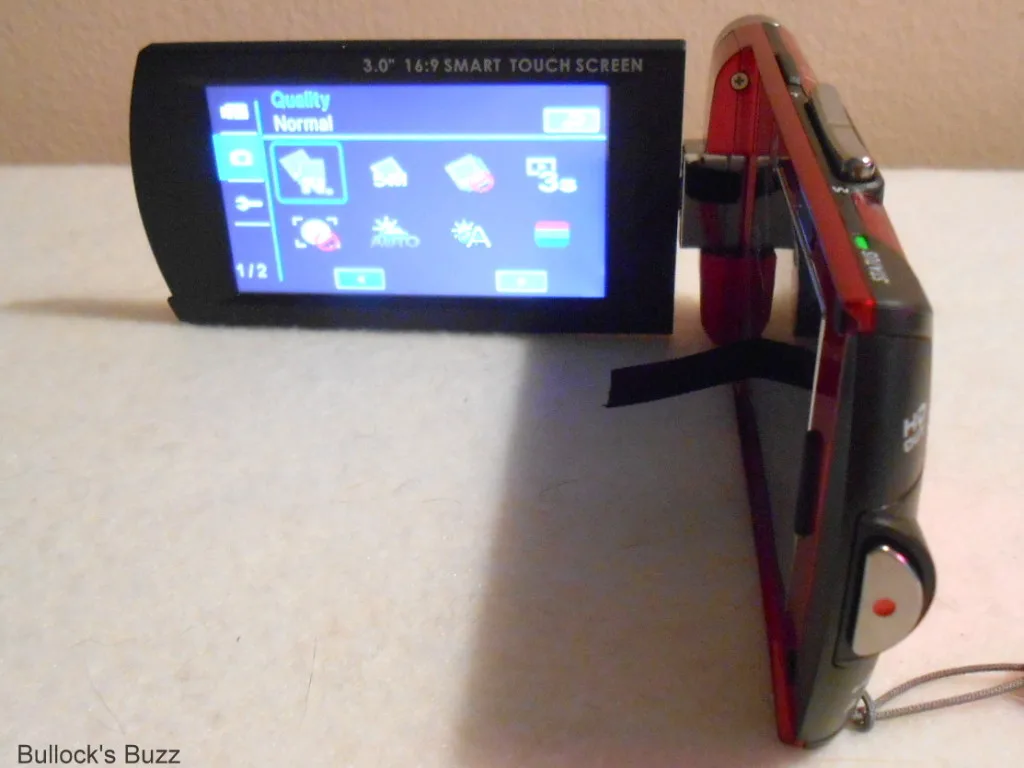 In DVR mode, you can pick from 5 different types of resolutions, as well as several different preset scene modes such as auto, sports, landscape, portrait, sand/snow and more. There are settings to adjust the quality of light such as incandescent, cloudy, sunny, flourescent, etc, and you can also adjust the quality of recording from Normal to High, Fine or Super Fine.
You can even select from several different effects to change the coloring of your recording such as sepia, negative, black and white and even vivid. You also have the option to turn the face selection off or on.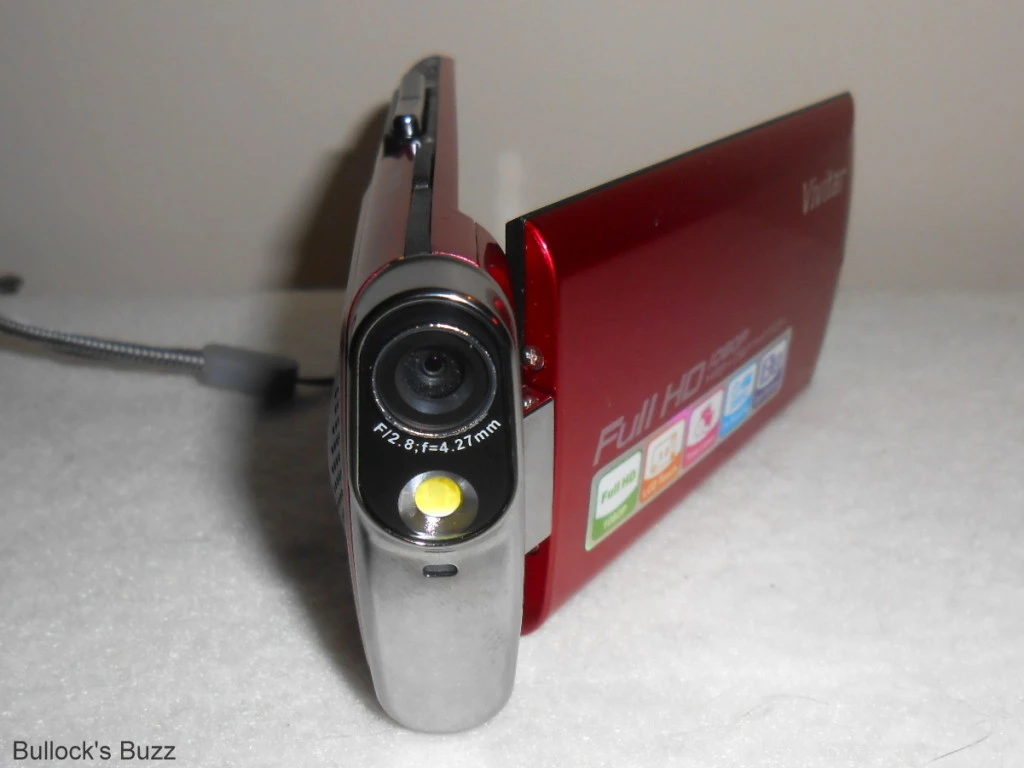 In Camera mode, there are also plenty of features including the option to change the quality from Normal to Fine to Super Fine, and to choose the resolution from 16m, 8m, 5m and 3m. It has multiple capture modes where you can set it to take pictures in Normal mode, Continuous mode, Fast mode, and others. It also has face detection mode.
You have the same scene selections as you do in DVR mode including fireworks, aquarium, landscape, portrait, etc, as well as several other adjustable features such as the contrast, sharpness, ISO and more.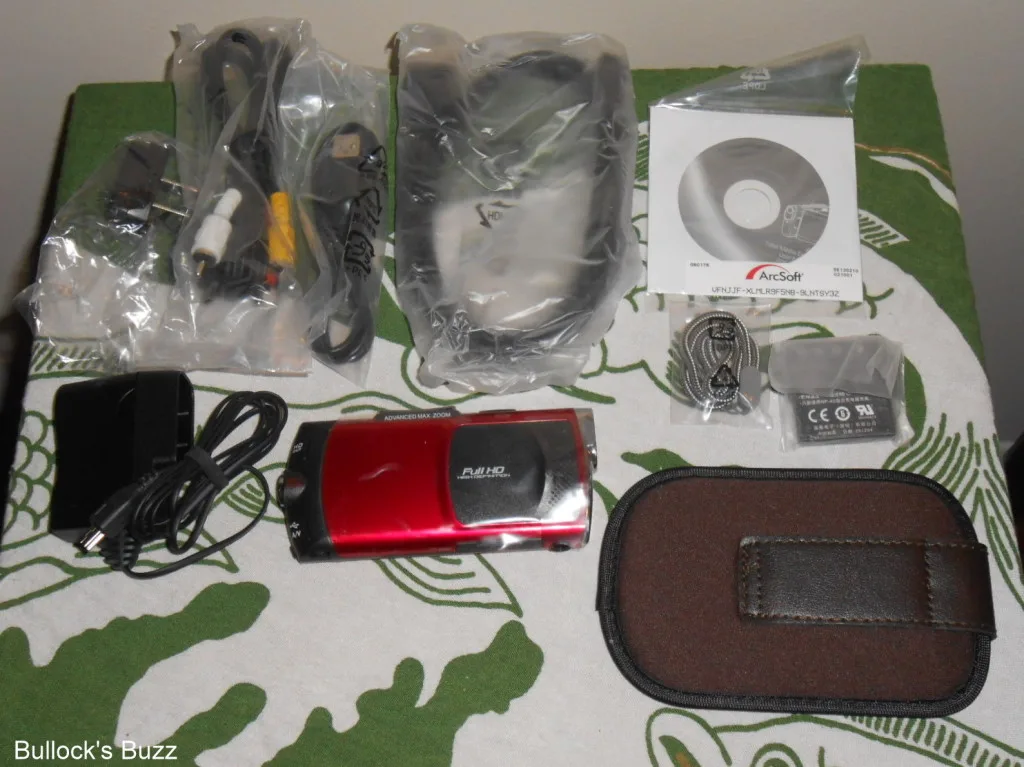 It comes with a user manual, a brown, soft carrying pouch that has a snap closure and wrist strap, a USB cord, several travel plugs for international use, cables, HDMI out and mini HDMI and a strap which you can easily attach to the camera.
The USB cord is especially handy since you can use it anywhere for downloading or charging the camera via your computer.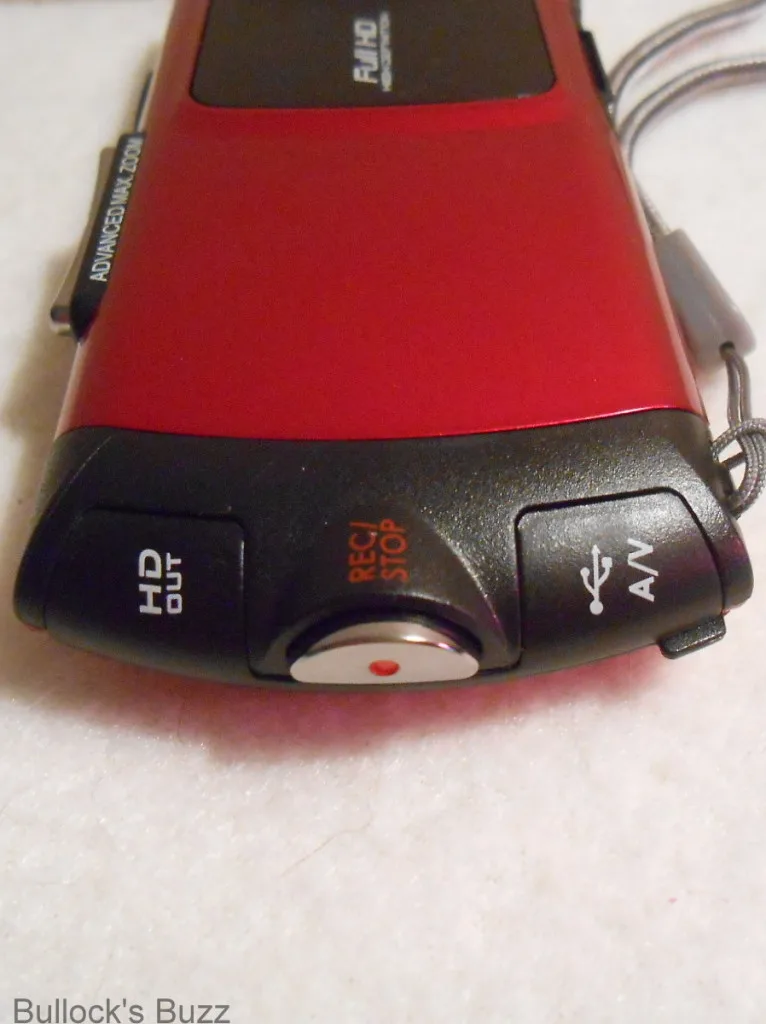 When you first unpack the camera, you will need to charge it for four hours. However, since it uses a Lithium Ion battery that has no charging memory, it will hold a charge and last a lot longer than a standard battery.
Once fully charged, the camera boots quickly and easily. Answering the start-up questions and setting the date and time is a breeze, and the touch screen is very responsive. The camera is pretty much self-explanatory, and you can easily navigate around the menu and all of the options.
For example, switching from video to camera is just the simple touch of an icon.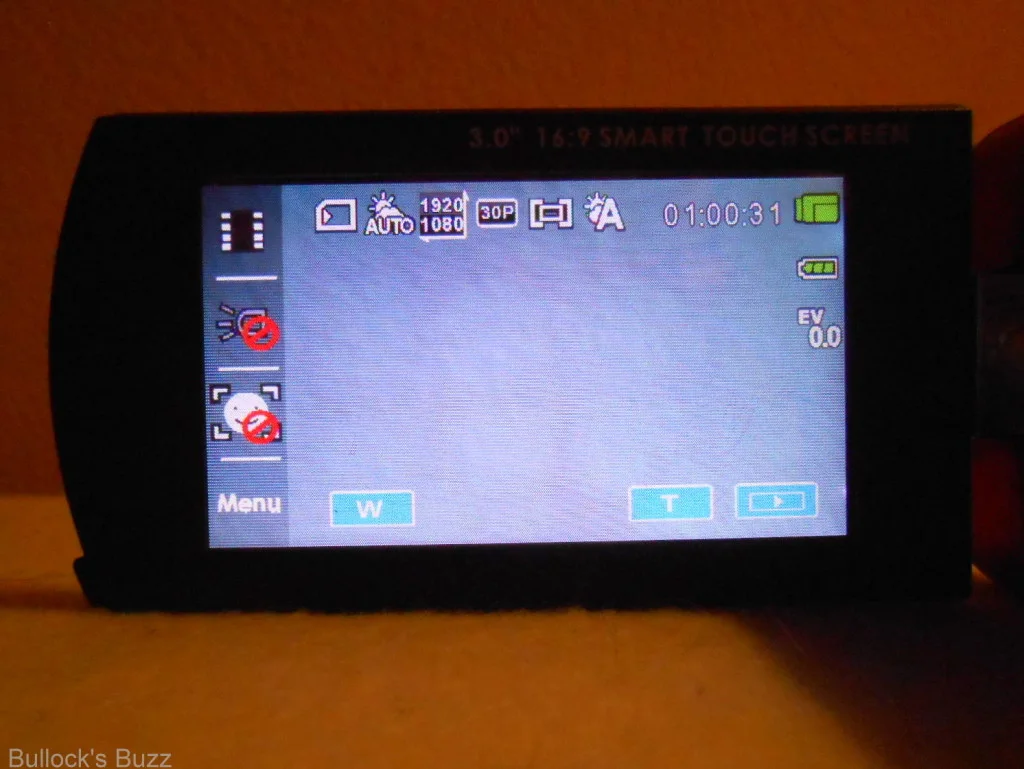 I was quite impressed with both the quality of the videos and the pictures. Images are crystal clear, and sounds are crisp and easily picked up. I took several videos and still pictures, both indoors and out, in daylight and at night, and this camera performed quite well.
Once I was finished recording and ready to download the images to my computer, all I had to do was attach the USB cord and the camera was instantly recognized by my Windows 7 computer.
I did not have to install any additional drivers or software, and I was very impressed with how quickly the pictures were transferred! The Vivitar XVN1 is also compatible with Windows XP SP3, Vista, Windows 8, as well as an Intel based Mac with OS X 10.5.x or higher.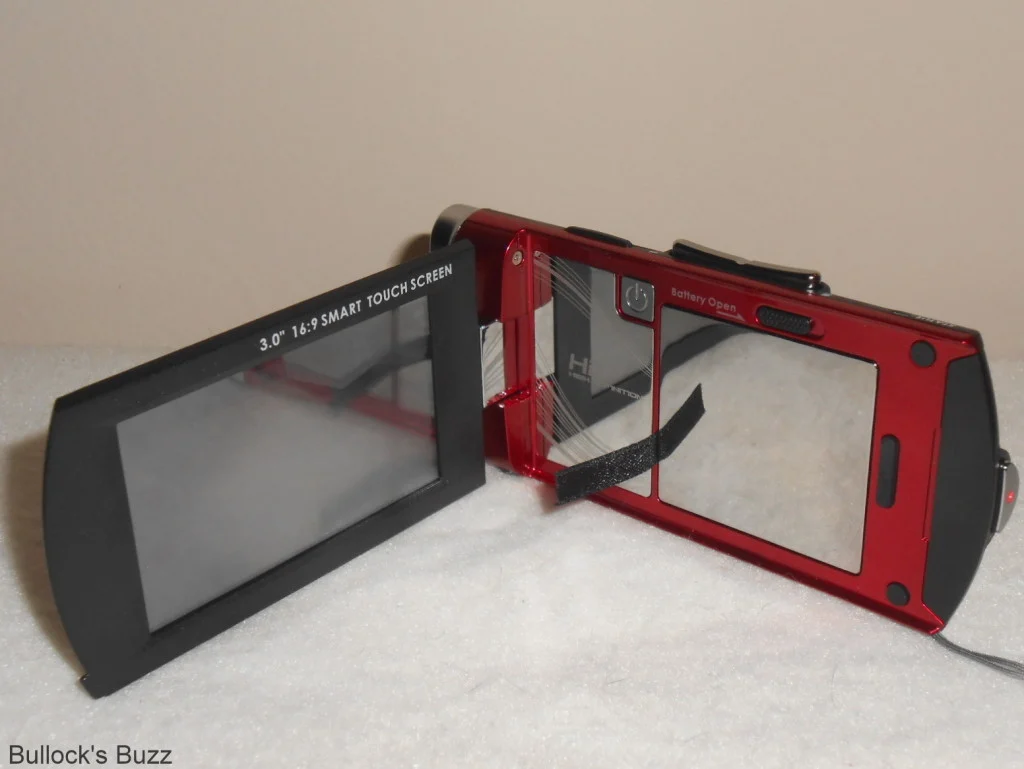 You can purchase this camera for the extremely reasonable price of $149. Many stores that carry Vivitar will have the XVN1, and you can also find it online. It comes with a 1 year warranty, and is available in 3 fun colors: black, light blue and maroon.