Several months back I had the opportunity to review a subscription box that I had been wanting to try for quite a while called Wantable. Maybe you caught my Wantable Accessory Box review or my Wantable Make Up Box review. Either way, I can definitely say it is one of my favorites when it comes to monthly subscription boxes. So when they offered me the opportunity to review another, I wasn't going to say no!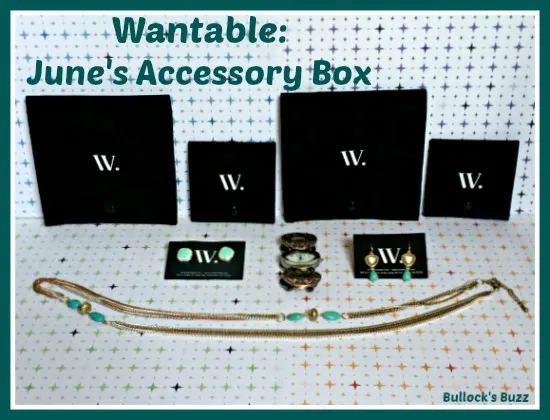 First, for those not familiar with Wantable, let me tell you a bit about how it works. It is a quite different from the majority of monthly subscription boxes in that you can choose from three different boxes: Make Up (4 – 6 full-sized cosmetics and beauty products), Accessories (3 to 4 boutique fashion jewelry and accessories) or Intimates (4 to 5 premium essentials such as cami's, panties, socks and more). While it is on the pricier side of subscription boxes, $36 a month or $40 for a one time purchase, it is well worth it because everything you get is full size. The products are also all hand-picked for you based on your personal taste. When you first sign up, you will have the chance to customize your selection so that you get the style items you want and not the ones you don't. And if you are not completely in love with your box, just return it for a full refund, no questions asked!
Wantable: June's Accessories Box
In filling out the preference survey last time, I thought I wanted to try some new things outside of my usual likes. As a result, while they sent a lot of nice jewelry, it really did not appeal to me. Lesson learned. This time, I stuck with the style I know I like, and now I am glad I did. This box was awesome! Like last time, my box arrived quickly – within a week of ordering. This time, each piece came inside its own black "velvet" pouch. We all know that half the fun of getting these subscription boxes is getting to open the box and discover what is inside; so not only did I get to open the box, I had four separate velvet pouches to open as well!
The Neci Necklace
In the first pouch was a very pretty necklace made up of several multi tone strands with turquoise and gold beads. It has a simple, yet stylish design with just a few beads instead of being loaded down with them. While it is a bit longer than I like, I love the way the different colored strands complement each other. Turquoise has always been a favorite of mine, and it looks very nice paired with the gold beads. This necklace would look great with a solid color shirt or dress.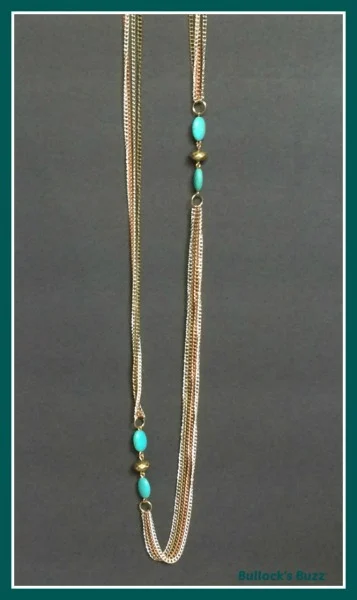 The Honor Earrings
Definitely one of my favorite pieces, these small drop earrings feature turquoise and ivory stones set in a gold-colored metal setting. I love their simplistic, yet elegant design, and the way they hang to just the right length. I plan on wearing them as an everyday accessory, although they would work great as an accent to a statement piece.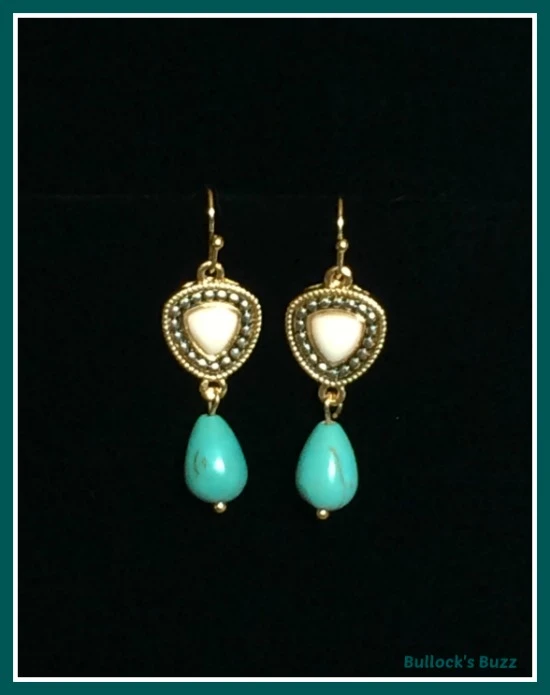 The Livia Earrings
Another beautiful pair of earrings, these square-shaped studs feature a pastel, multi-faceted stone that reminds me of a pale jade, and is set in a textured, brushed silver-colored metal. I like how these earrings are not so small that you cannot see them, yet they are not so large as to be considered chunky! I think they would work great with both casual and semi-dressy clothes.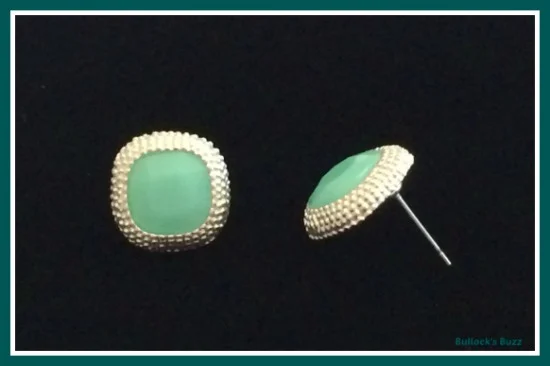 The Lorrie Watch
My absolute favorite piece, this beautiful watch has a stretch design and features several individual ovals of patterned, multi tone metal separated by shiny black beads. The face of the watch is a pearly white oval with black numerals set inside a brushed, silver oval. The watch fits comfortably around my wrist and looks great with jeans or a long, flowing skirt.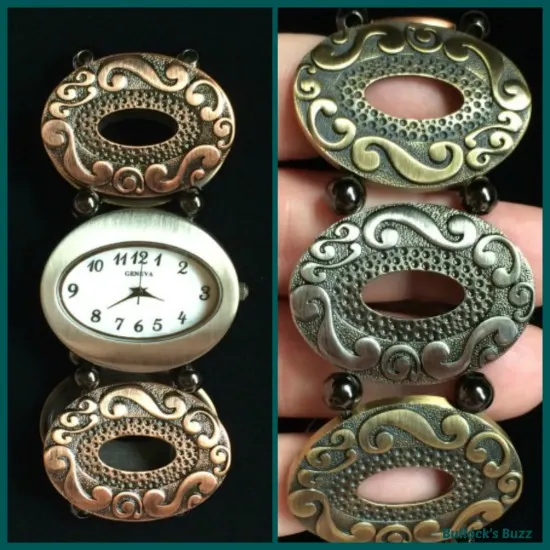 My Overall Opinion of June's Wantable Accessory Box
This is definitely my favorite Wantable box out of the three I have received so far! Each piece is very well made, and none of them have that cheap fashion jewelry look or feel. All of the pieces would look great worn with several different styles of clothing, and some of the pieces complement each other so well they could easily be worn together! All in all, I definitely recommend that you give the Wantable Accessory box a try!