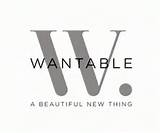 Everyone knows that subscription boxes are all the rage now, and I love them! Last month I shared with you my first experience with a box from a site called Wantable. This monthly subscription box is unique in that they offer three choices from which to choose: Make Up (cosmetics and beauty products), Accessories (fashion jewelry and accessories) and now, Intimates (cami's, panties, socks and more.
UPDATE 2022: Wantable now focuses only on apparel or active gear based on your budget, size and style.
Last month, I opted for the Accessories box; if you missed my review, you could check it out HERE. This month I decided to give the Make Up box a go, and I am glad that I did!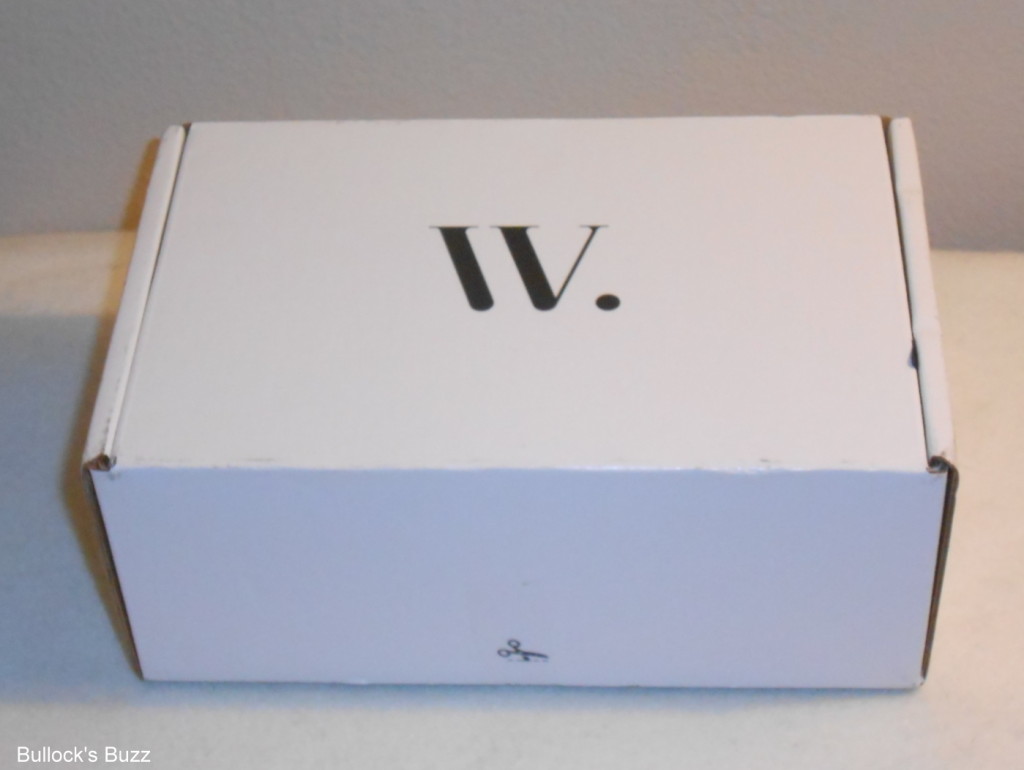 How Does It Work?
Just like with the Accessories box, when you chose the Make Up box you are taken through a series of questions to help determine your style. They ask what types of cosmetics you like, foundations, lipsticks, eye shadows, etc.; what your favorite colors and shades are, whether you like matte or glittery, shiny or gloss.
Once you finish the style quiz, you choose whether you want to receive the box just one time or sign up for a monthly subscription. If you decide to go with a monthly subscription, you have the option to skip or cancel at any time. After you fill in your shipping and billing information, all that is left is to sit back and wait for your box to arrive.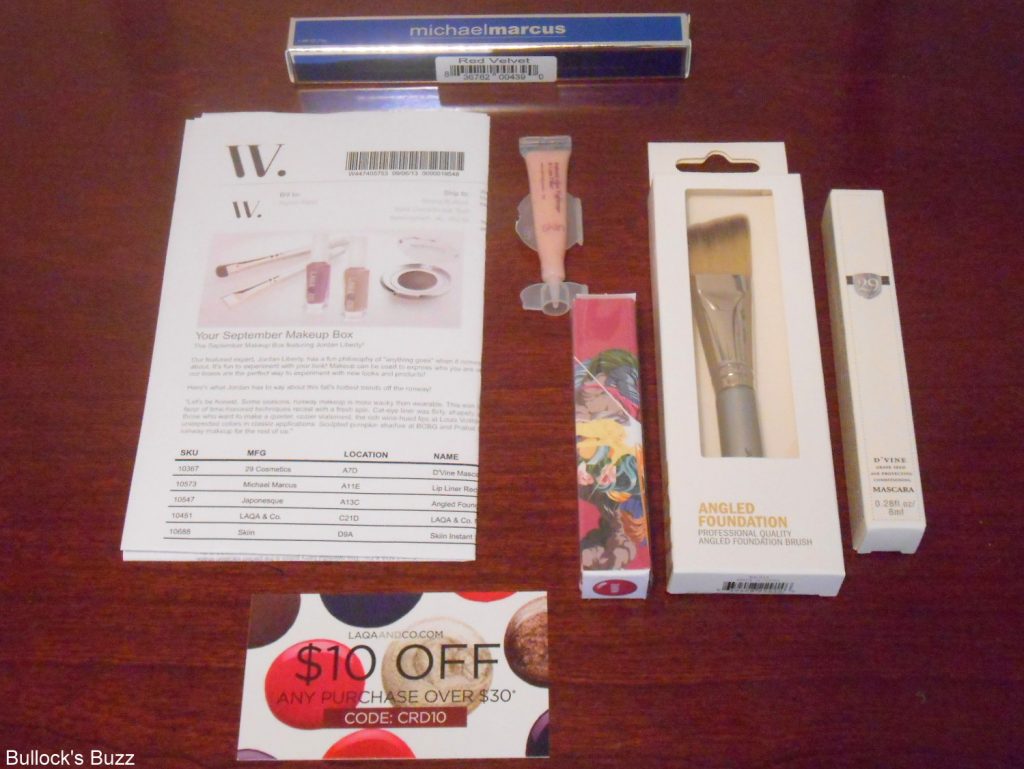 The September Wantable Make Up Box
The September Wantable came with four full-sized items and one sample size. For me, these were all new brands, and I couldn't wait to try them.
29 Cosmetics: D'vine Mascara $26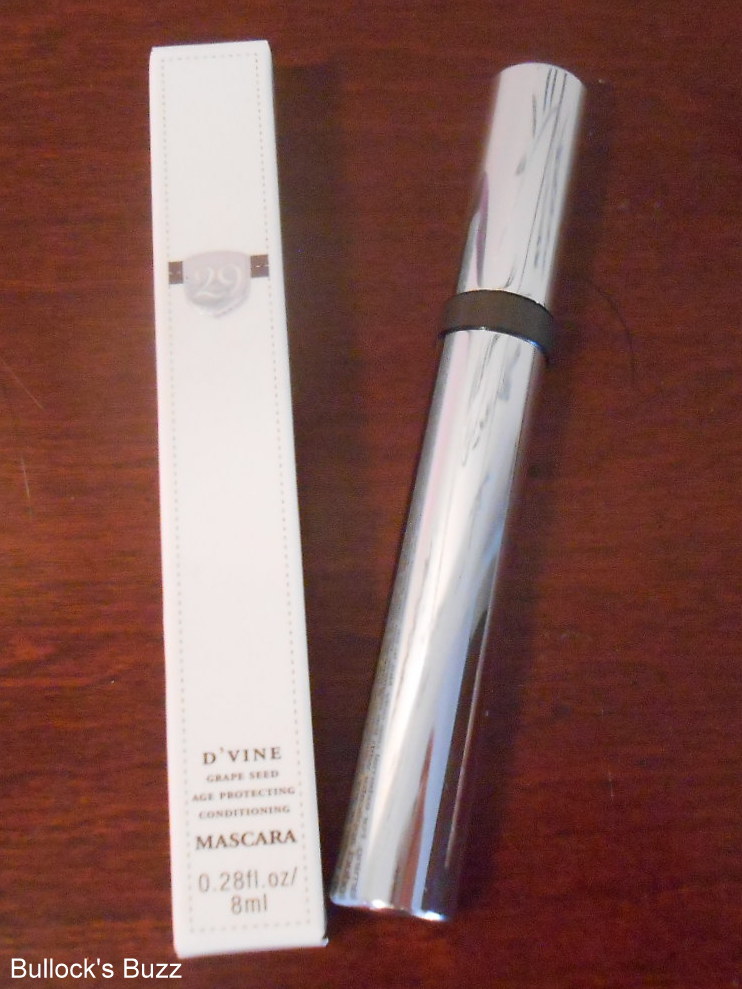 This is the first time I have tried anything made by 29 Cosmetics, and so far I love it! D'vine Mascara is a one of a kind conditioning mascara that contains grape seed oil extract to help nourish and hydrate the lashes. This water-based mascara is also enriched with anti-oxidants to protect the lashes from environmental pollutants and the harmful effects of free radicals.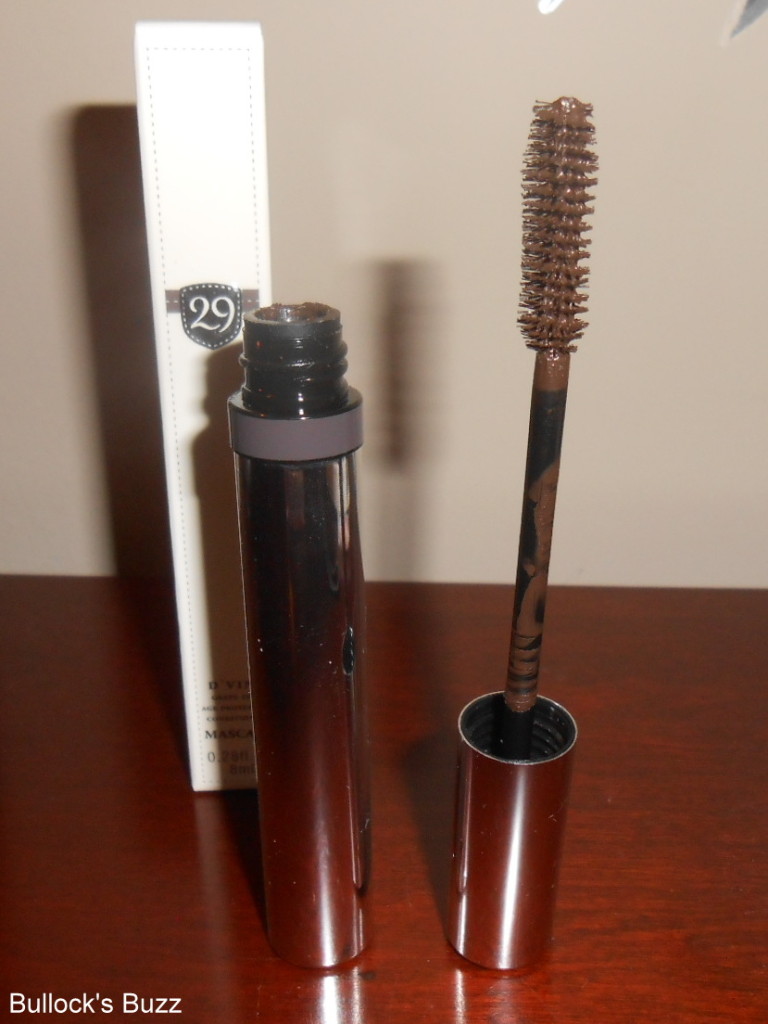 It comes in a rich, dark, chocolate-brown color with a hint of black. I love how it goes on without caking or clumping, and two coats is all it takes to make my lashes look long and full. The mascara lasts all day long without smudging beneath your eyes. Since I wear contacts, I have to be careful about certain mascaras, but this one cause no problems at all. I have found a new favorite mascara!
Michael Marcus: Lip Liner in Red Velvet $19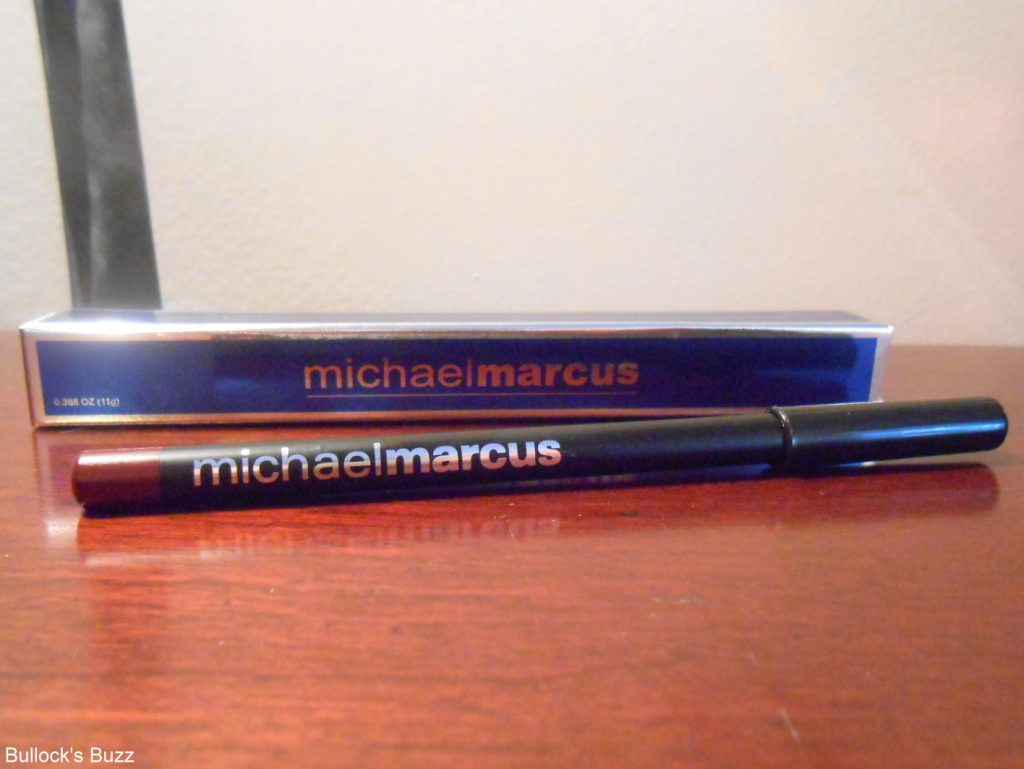 Another new brand to me, Michael Marcus carries a huge line of cosmetics and other beauty products. His lip liners glide effortlessly over the lips for simple and flawless application, easy blending and long wear. It looks great worn under lipsticks and glosses, and gives a unique look when worn with clear balm.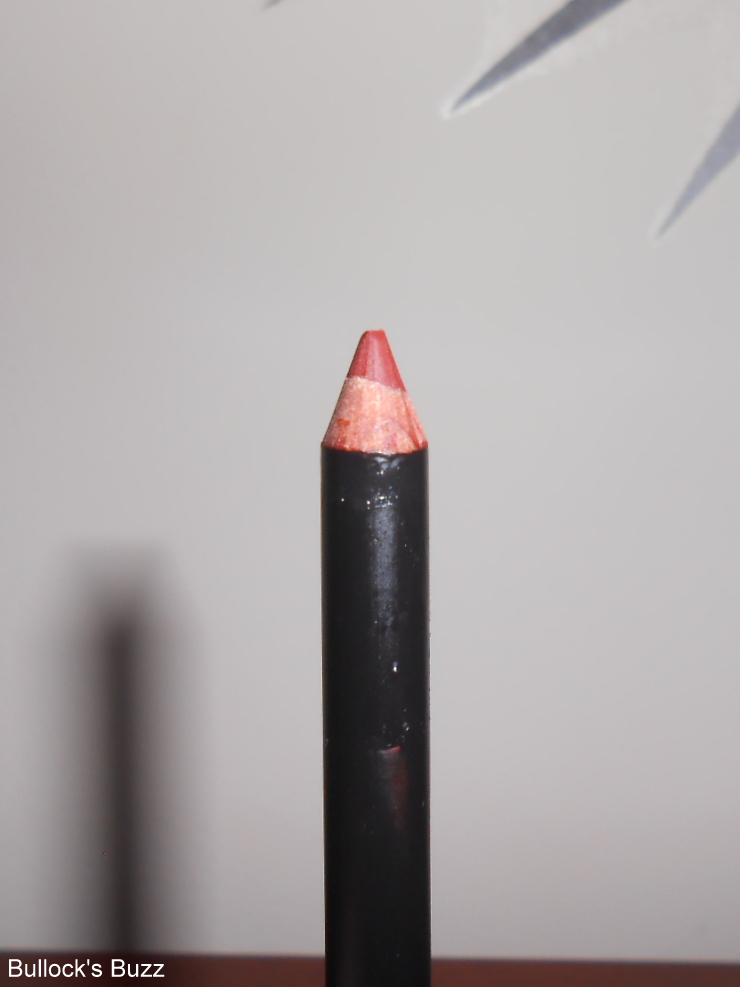 Rarely have I worn lip liners, but the few times I have, I was not impressed with the brands I chose. This lip liner is quite different! I love how silky smooth it is, soft enough to apply easily, yet firm enough to outline your lips perfectly without smudging. The color is just bold enough to outline the perfect pretty pout without looking garish.
Japonesque: Angled Foundation Brush $25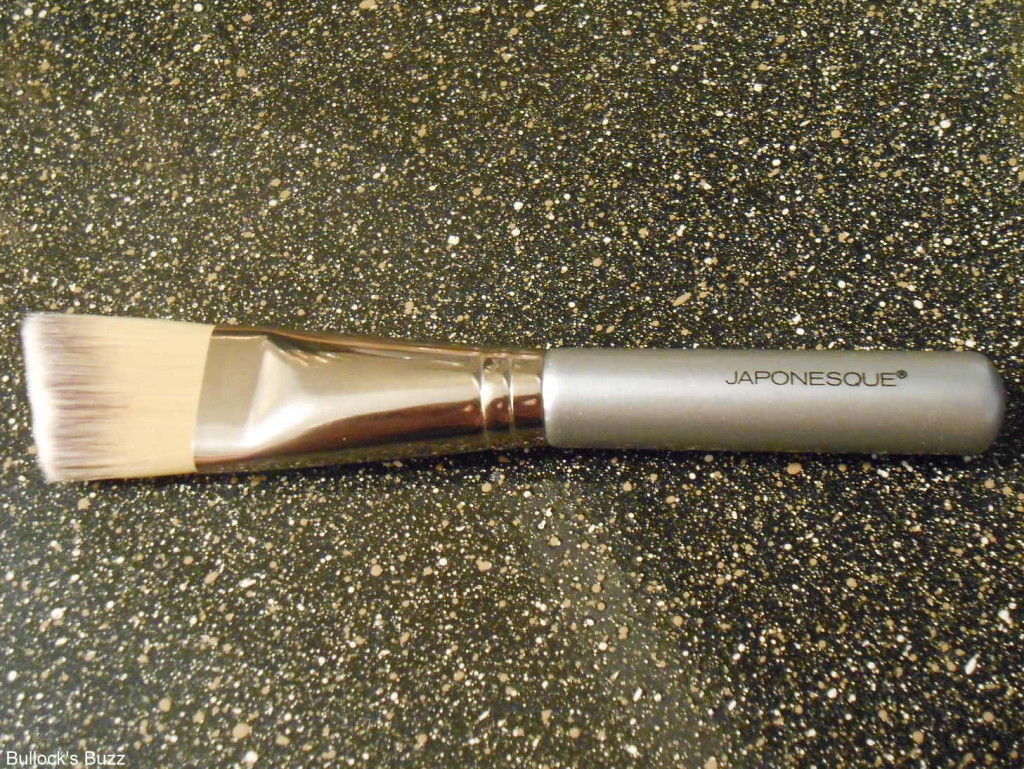 This short-handled angled foundation brush is the perfect size for portability. It is made with synthetic fibers which makes cleaning a snap and allows the brush to maintain its shape. The flat, angled tip allows you to apply cream and liquid foundation easily and evenly, while giving you the angle needed for detailed application around the eyes and crevices around the nose.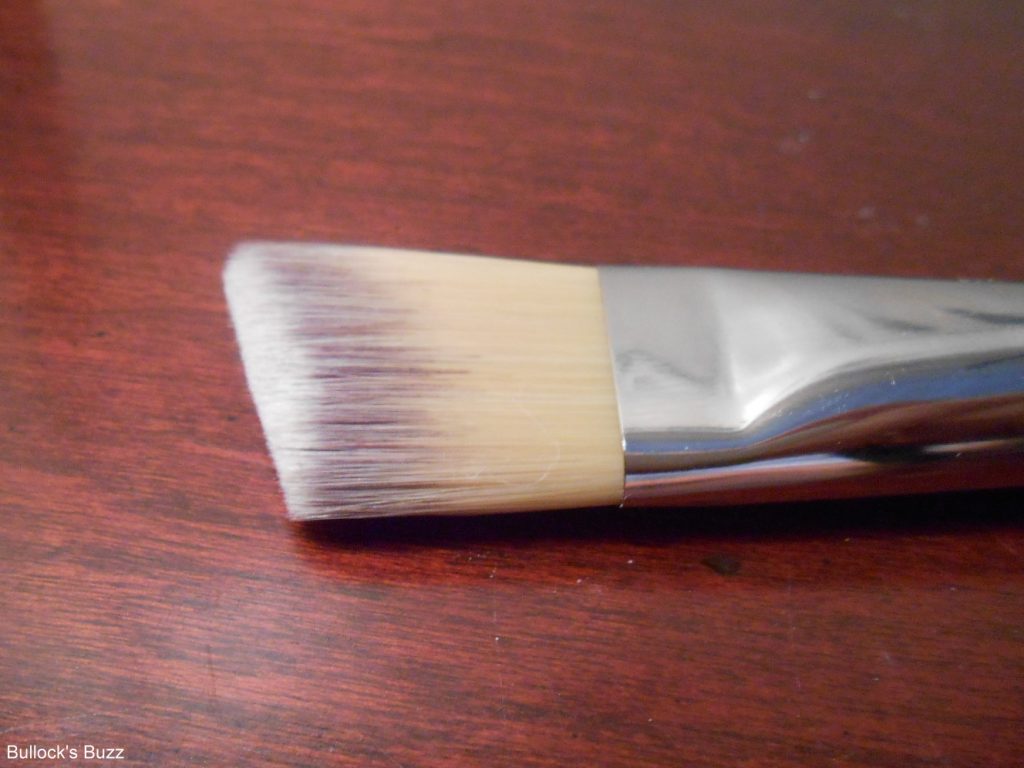 This has quickly become one of my favorite brushes. The fibers are soft and silky smooth, yet firm enough where you can easily apply and smooth your foundation, blending it in perfectly, hiding pores and other imperfections. Its flat, angled shape really does make applying foundation around the eyes and nose much easier. I love that it is easy to clean, and also that it is the perfect size for carrying in my make up bag in my purse or bag.
LAQA & Co.: Nail Polish in Nookie $11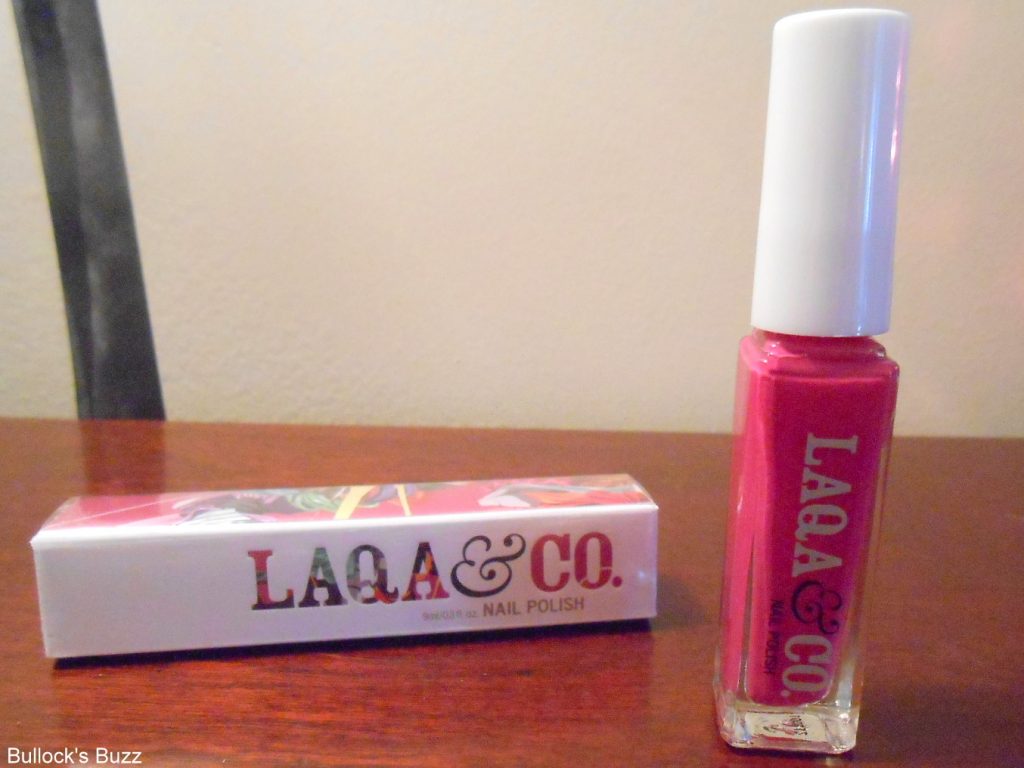 I am a nail polish junkie, and this is the first time I have heard of LAQA & Co. They have a bright and colorful selection of lip pencils, nail polishes and nail polish pens. The first thing you will notice is their unique packaging. Each polish comes in a package featuring artwork by different artists. Their polishes are also Three Free, paraben-free and cruelty-free!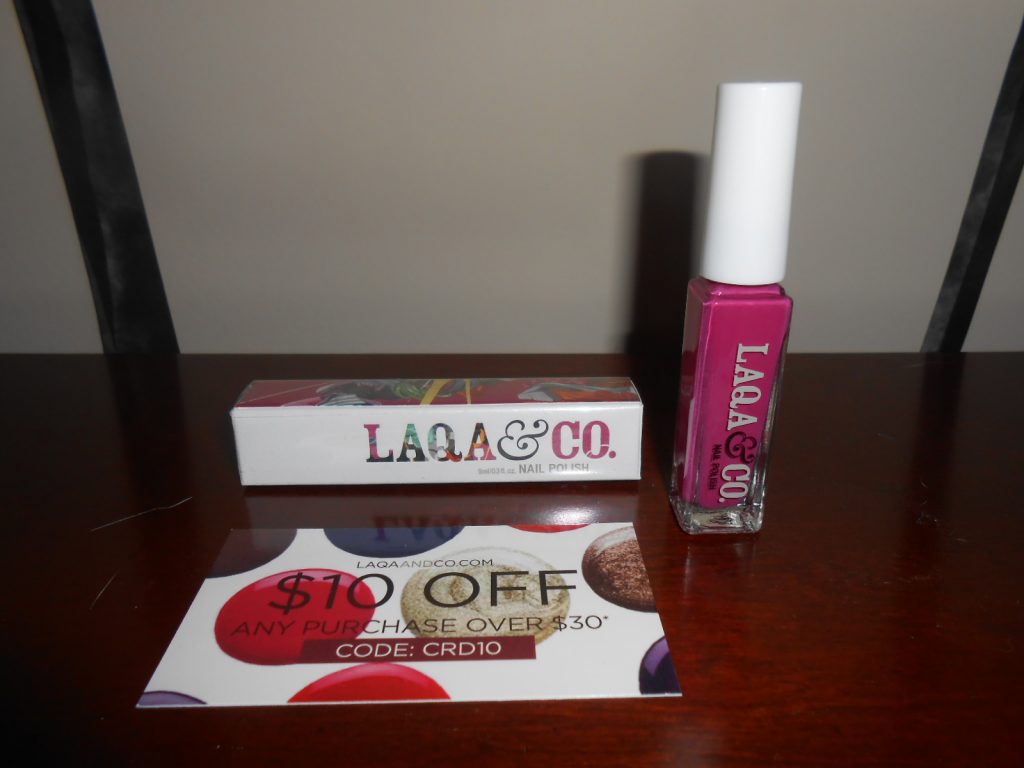 I absolutely love the packaging on this polish! It is bright and colorful and funky! better yet, the polish itself is great! Nookie is a pretty pink color with a hint of purple that goes on easily and dries nice and shiny. I really like that it took well over a week before I even saw a chip appear, and as much as I use my hands, that is impressive!
It is also very easy to remove and doesn't leave a stain of color on your nails that you have to work at to remove. I was really happy to find a pretty good discount card for LAQA & Co. included in this month's Wantable box.
Skiin: Skin Instant Skin Tightener and Line Filler $39.95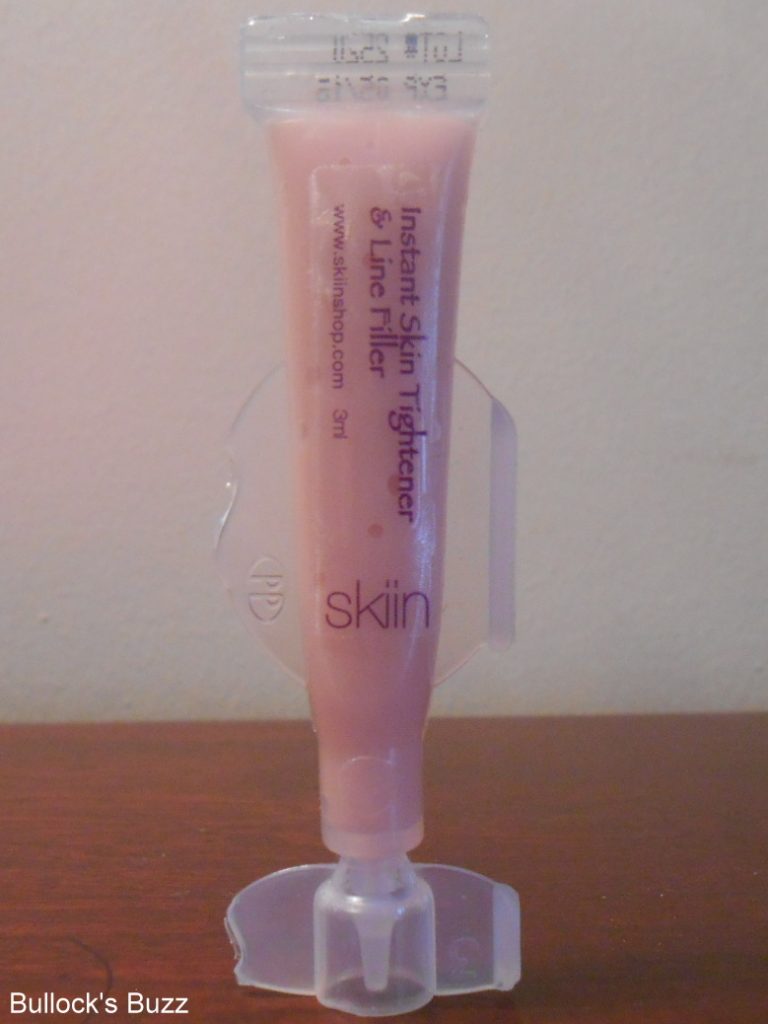 I have seen many references to this product as "Plastic Surgery in a Bottle". It is a natural alternative for cosmetic surgery in that it temporarily reduces the depths of wrinkles, instantly tightens and lifts the skin, and makes the skin appear more uniform and smoother.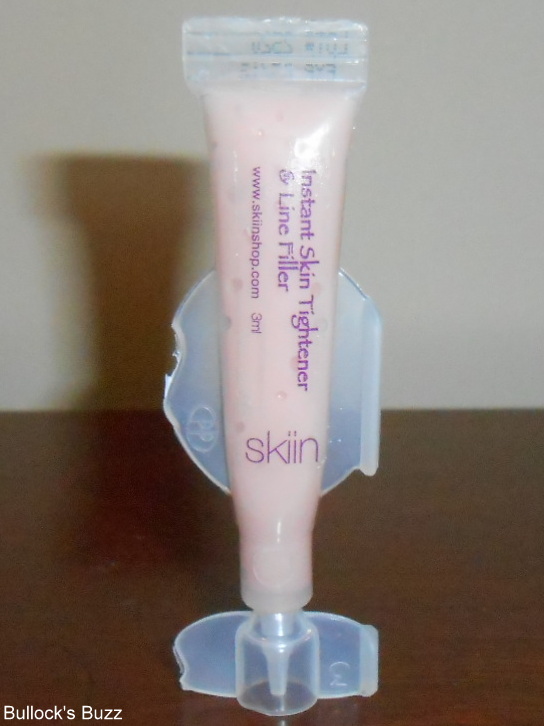 Thankfully I do not have many lines or sagging so far, but I did try this on the small lines on my forehead. It took it several minutes to dry completely, but it did make my skin look smoother, and it worked great under my foundation.
Watch out how much you apply as it only takes a small amount; use any more and you will get a weird film-like residue.
My Verdict of the September Wantable Make Up Box
As I mentioned above, I am glad that I chose to try the Wantable Make Up box! I love trying new brands, and this box was full of ones I have never tried, much less even heard of! The fact that all but one of the items were full-sized samples is also big bonus! Not to mention, had I purchased all of these items myself, I would have spent well over $100! If you are looking for a great way to experience new brands, and to try items before you buy them, then I definitely recommend you try Wantable!
While Wantable is on the pricier side of subscription boxes, $36 a month or $40 for a one time purchase, they do send full size products which are hand-picked for you based on your personal taste. You get to customize your selection so you get the style items you want and not the ones you don't. And keep in mind, if you ever get a box you are not happy with, you can return it for a full refund!
To join Wantable, simply visit Wantable.com and pick your box! And don't forget to connect with Wantable on both Facebook and Twitter!
This post contains affiliate links.