Don't you love hanging out on your porch, enjoying the fresh air and feasting your eyes on the luscious greenery? You can enjoy the comfort of your bedroom on your patio or gazebo in a relaxing and inviting porch swing bed. With one of these, your afternoon naps will never be the same again.
Porch swing beds are a hit not only with children who love swing sets but also with adults who want quiet time outdoors. Porch swing beds are also called swinging outdoor beds, patio beds, or daybed swings.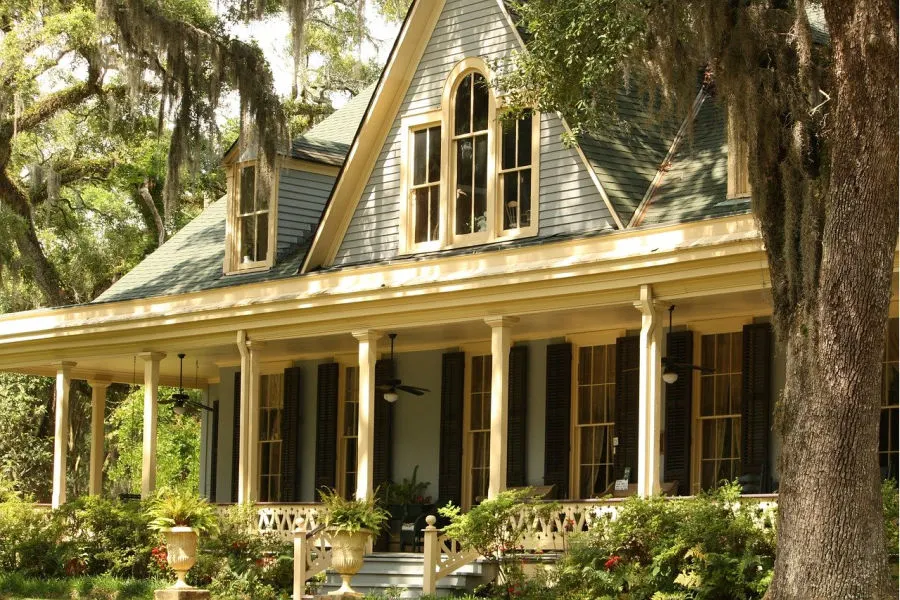 How Are Swinging Daybeds Made?
A porch swing bed is usually made of wood built into a huge swinging chair, which can also serve as a daybed. The types of wood traditionally used in constructing them are Cypress, Redwood, Ash, Western Red Cedar, and Yellow Pine.
Most have various designs you can choose from to help blend in with the theme of your room or patio. They are customarily made with a frame, slatted, with or without a mattress. You can customize your mattress's size and cover to fit in with the design and feel of your outdoor space. You can also add pillows and a blanket for added comfort.
How to Hang a Porch Swing Bed?
A porch swing bed can be attached in two different ways. One choice is to use chains or ropes secured to a solid ceiling. The second way is to attach it to a sturdy structure such as a gazebo or a pergola.
Metal chains used to suspend the porch swing bed are usually made of galvanized steel, while the ropes used are thick marine-grade rope. Choose between the two materials based on the durability and the feel or look you are wanting for your swinging daybed.
How To Customize a Swing Bed to Your Home
Porch swing beds look amazing either painted or left natural. You can find them or paint them in white, black, royal blue or really any block color you choose. Some people like the original color of the wood used to achieve a more laid-back and countryside feel, while others like a more modern feel with bright, bold colors.
Whichever you decide, just ensure that it goes well with your home's motif or blends well with your garden background.
You could also add a hint of color to a plain-looking one by choosing a colored mattress cover. Or you could add some throw pillows in your selected textures and fabric.
Make your experience as soothing and enticing with a comfortable mattress and pretty pillows with designs and colors of your choice.
Final Thoughts
Widen your outdoor living space with a fun and relaxing swing bed on your porch or garden. It's a great way to liven up and enhance your outdoor space. And it can be a relaxing and gorgeous space to entertain your friends.
It's also a nice place to spend lazy afternoons with your kids or fur babies. Use it as a little private nook for an afternoon nap or a quiet spot to curl up with a book. However you choose to use it, your swing bed is sure to become one of your favorite places in your home.