While now may not be the best time to go on holiday, that doesn't have to stop you from planning your dream vacation once the risks of the pandemic are gone. Soon enough, you'll be able to visit places and enjoy a vacation in the sun. And that's precisely what this article is about – what to pack when going on an Asian vacation.
Now's the perfect time to research cost-effective travel plans for an Asian vacation. Why Asia? Well, what better place to recharge your batteries than on a sandy beach in the Southeast Asian area that combines mild weather, exotic and diverse cuisine, breathtaking views, and mind-opening cultural spots? However, to make the most of your trip, you have to pack smartly!
Here are some of the things you may not think about packing when you're preparing to embark on an Asian vacation.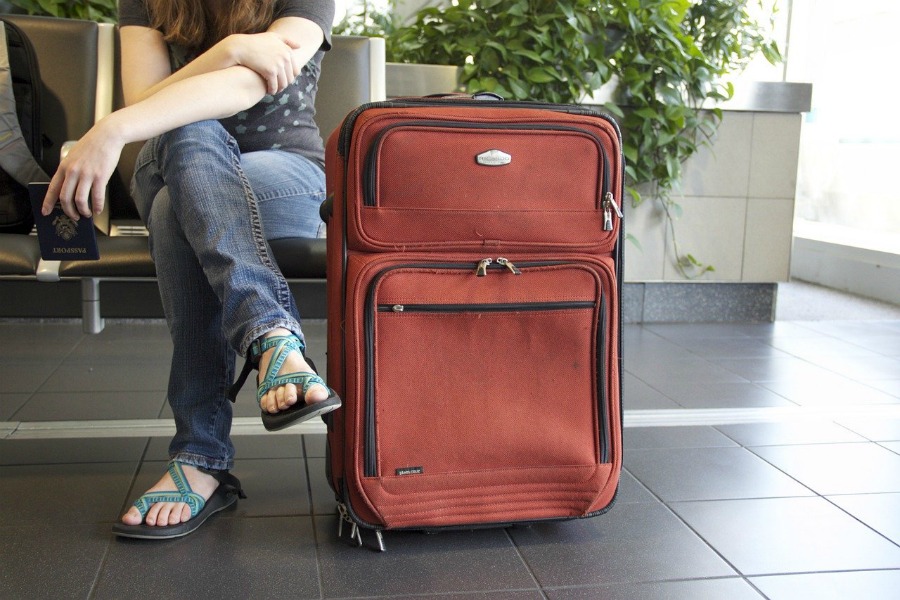 Your long-haul flight remedy
Flying to Southeast Asia is a long journey. Depending on where you're flying from, you may need to take several connecting flights and more than 24 hours to reach your final destination. A long-haul flight is an extremely tiring experience that can have an effect on the way you feel and look.
For example, it can dry out your skin. If you're planning to spend plenty of time enjoying the beach while on your Asian vacation, you need to keep your skin healthy during the journey and once you arrive. A serum rich in vitamin C and A can help soften your skin after a long flight.
If you don't want to take any chances, you could also pack a hydrating mask to use on the plane. This will prevent dryness due to cabin air quality.
You should also pack a bottle of water to drink during the trip. Your skin cells tend to get dry and tired on a plane, so keeping up with your water intake can make a huge difference.
Your itinerary and maps
It's surprisingly easy to find your way around in another city in the U.S. You can Uber your way in town. However, when you're in a foreign country, it's a lot different. You may not even find any Uber rides! Therefore, you want to pack a map of the area.
Typically, Google Maps is an excellent solution to navigate safely while enjoying your Asian vacation. However, if you're worried about the reception, you can download MAPS.ME, which is a free GPS app that works offline. It also provides public transportation routes to get you where you need to be.
Another thing you need to remember to bring with you on your Asian vacation is the address of your holiday home. Finding a luxury affordable Singapore condo for rent is ideal for a long-term stay. While for short-term stays, hotels are sometimes the best option. Regardless of where you're staying, make sure to mark it on your map!
Have a phrasebook ready
How much English do Asian populations speak? It depends on where you're going for your Asian vacation. People in Singapore, for instance, speak English fluently. However, if you're traveling in Thailand, it can be challenging to find an English speaker outside of the main tourist areas.
To play it safe, you should take a phrasebook to make things easier for you. As a rule of thumb, most people can understand each other with the help of gestures, emojis, and essential phrases. Learning how to say thank you or ask for help can be practical.
Medication for your tummy
As unglamorous as it is, if you're going to take an Asian vacation, you need to be aware of the travelers' diarrhea. According to health experts, this unpleasant issue can occur for a variety of reasons. For example, simply trying out unknown food can affect your digestion.
After a long flight, you also need to consider the fact that your digestion is likely to be more sensitive for a few days.
Additionally, touching your face with contaminated hands could lead to similar consequences. Hygiene advice is a priority in Asia. It's best not to take any risks when it comes to your food.
To help deal with any potential tummy issues, remember to pack some Pepto-Bismol. Taking probiotics can also support digestive health and prevent issues.
Conservative and neutral clothing
What clothing is acceptable in Asia? Most countries are relatively open-minded when it comes to tourists. You are not expected to dress like the locals. Wearing colors that could be considered a political statement, such as red, is also tolerated as people assume that you didn't know.
However, if you are going to visit sacred locations such as temples, it is recommended to cover your shoulders and knees. Long trousers in a light fabric and a light blouse can serve you right during visits.
Final Thoughts on What to Pack for An Asian Vacation
Packing your bag for an Asian vacation takes some smart thinking and planning. Keep your toiletry bag filled with hydrating lotions and tummy medicine, just in case. A map and a phrasebook can get you anywhere safely. And finally, don't forget to bring some conservative outfits for visit days.