If you haven't changed the look of your bedroom or living area in years, it's time to act. Living in the same stale environment can be a downer. If you've been hesitant to make changes, know that transforming a room doesn't have to be costly or time-consuming. A simple makeover can help you achieve your goal. Here are 9 simple ways to transform a room.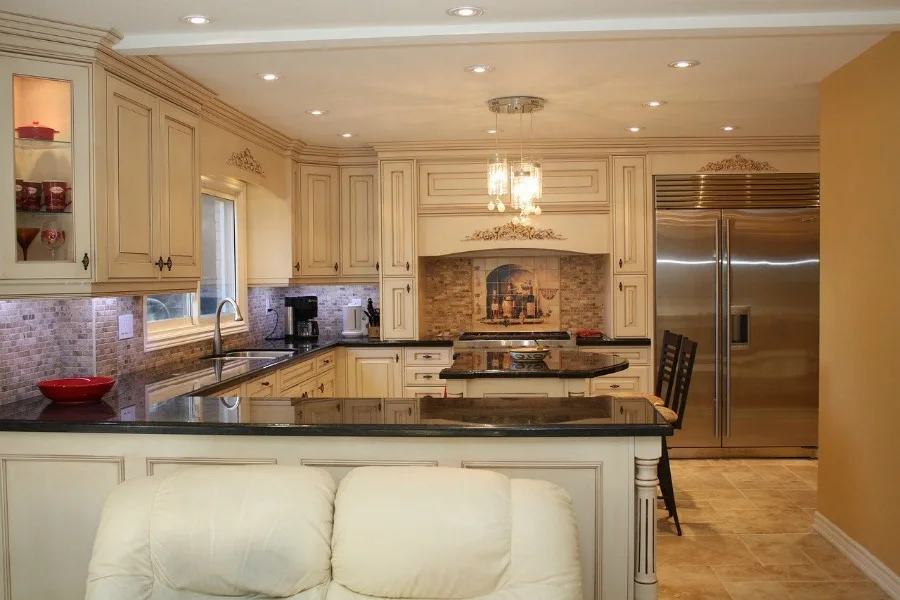 1. Declutter
If you consider yourself the "Queen of Clutter," then you need to start here. This is one of the easiest and most affordable ways to transform a room. Taking the time to clear the accumulation of magazines, dust-collecting tchotchkes you don't really care about, and other unneeded items can make a stunning difference in a room.
Suddenly, you'll be able to walk in areas you couldn't before. Or you'll be able to easily view the television instead of having to peer around a stack of magazines. Not to mention, it'll feel like a whole new place!
2. Repaint
Repainting is another easy way to transform a room. In fact, you might just be amazed at how much a simple coat of paint can do to transform a room. If you need help deciding what color to paint your bedroom or living room, decide on how drastic of a change you want to make. If you don't want to have change out the furnishings and artwork in the room, then stick with a color that will still work with what you currently have in the room.
3. Update Lighting
Lighting is another makeover option that can make a huge difference in your room. One simple fix is to install a dimmer switch that will allow you to change the levels of lighting in the room according to the mood.
For example, in the evening, you may want to dim the lights and make them brighter during the day. You can also update old light fixtures and lamps. And if you're handy, you could even install track lighting or can lighting.
4. Invest in Window Treatments
Incesting in window treatments is yet another simple way to transform a room. For example, if you only have blinds in your bedroom or living room and you've been dying to try out curtains — or you have curtains that you'd like to replace, go for it. While you can spend a small fortune on curtains, there are plenty of affordable but nice curtains options as well.
5. Invest in Statement Pieces
Sometimes, the addition of a few statement pieces can totally transform the look and feel of your room. For instance, in a living room, consider adding a new rug. Area rugs that have bold patterns or brilliant colors make for a great statement piece. Add some pillows with the same patterns or colors to pull the look together.
You could also add an upholstered chair in a print that has colors that coordinate with what you already have and a large framed mirror to add depth to the area.
6. Rearrange the Room
Next up on our list of ways to transform a room, is to rearrange it. Believe it or not, simply rearranging the room can make a dramatic difference. It may take some brainstorming and you might have to relocate a piece of furniture or another item to another room to make it work, but it could be just the change you're seeking.
Take some time to plan out the different ways you can rearrange the room before diving in. You may even want to swap out pieces of furniture from other rooms to achieve the look and functionality you want.
7. Create a Focal Point Using Your Fireplace
If you are lucky enough to have a fireplace and a mantle, you can use that area to your advantage — no matter the season. For example, when it's warm you can fill the fireplace area with a large, vibrant flower arrangement.
On the mantle area, you can start with one large piece and build from there. And you don't have to purchase things. Simply, look around your home and find pieces that will work to create a stunning — or at least interesting — focal point for your room.
8. Invest in Furniture Covers
Buying new furniture can be expensive. If you have good-quality pieces that it wouldn't make sense to part with, you should consider investing in some high-quality furniture covers.
Furniture covers can transform the look (and color) of your furniture in flash. Plus it's an incredibly simple way to transform the look of a room.
If completely covering your furniture seems too much, then consider using colorful throws and different sizes, colors, and shapes of pillows to breathe new life into your current color scheme.
9. Design a Gallery Wall
Designing a gallery wall is another fun and simple way to transform a room. Bring your personality to the room by creating a gallery wall full of your favorite things. From favorite family photos in unique frames to wall hangings with your favorite quotes to unique pieces you've picked up on your travels, a gallery wall is a wonderful way to add interest to a living area.
Final Thoughts on Easy Ways to Transform a Room
Why spend thousands of dollars to refresh a room when small things like a fresh coat of paint or installing new lighting can make such a huge difference? These 9 simple ways to transform a room can really make all the difference and take a room from blah to wow!