There is no doubt that Dubai is one of the most prosperous and constantly developing cities in the world. People from all over the world are drawn to this city like moths to a flame. Most of them are businessmen or successful entrepreneurs who come here to experience the high standard of living. The area offers plenty of such locations including the highly sought-after Palm Jumeirah.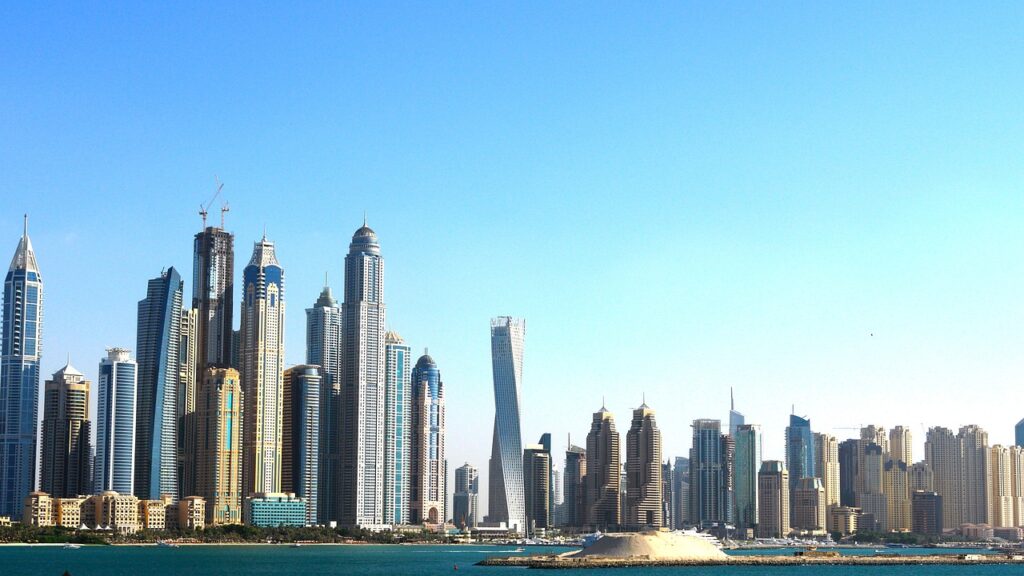 The premium property in Dubai and real estate investment market have been growing exponentially during the past two decades. And that includes Palm Jumeirah.
This man-made island, extending along the coastline in the center of the emirate, is quickly growing to attract more real estate investment every day. People are constantly looking to live and invest in real estate in this beautiful oasis.
A source of Emirates.Estate spoke about things you need to know before entering the housing market in Palm Jumeirah, about the characteristics of the island and its advantages.
Things to know about the "Palm" before making real estate investments
Many people know of Palm Jumeirah as one of Dubai's most expensive and most sought-after communities. For both locals and tourists, its sparkling blue waters, opulent homes, and top-notch amenities offer an excellent lifestyle.
Location and facts
Palm Jumeirah, the smallest but most well-known of the three palm islands, is situated right off the coast of Dubai. Palm Jebel Ali and Palm Deira are the other two Palm Islands.
Shaped like a palm, the man-made island features a trunk of low-rise residential apartments, while luxurious villas are perfectly located on seventeen palm leaves. The surrounding 11-km-long half-moon island forms a long and innovative breakwater.
Palm Jumeirah extends 6.5 km into the Persian Gulf and adds 100% more shoreline to Dubai. Its total area is 5 km. by 5 km. A 300-meter bridge connects the island to the mainland, while an underwater tunnel connects the crescent to the top of the palm tree.
With a size that can be seen from space and a structure that is unmistakable, Palm Jumeirah is a genuinely unique attraction.
District for the wealthy and famous
Palm Jumeirah offers an opulent lifestyle, uniqueness, and a spectacular selection of chic restaurants, five-star hotels, luxury villas, and apartments that are perfectly situated in a relaxed atmosphere.
The villas are surrounded by palm trees, providing a wonderful waterfront neighbourhood that encourages privacy and serenity. Additionally, the apartments are situated on a palm tree's trunk, making them the perfect choice for wealthy individuals seeking a peaceful and calm environment.
Things to do
There are plenty of things to do here if you are unsure of what to do on Palm Jumeirah. In addition to dining at different restaurants, well-liked bars, and clubs, and experiencing all the colours of the island's nightlife, guests and residents can visit a luxurious themed hotel based on the undersea lost city of Atlantis and Aquaventure Water Park.
Reasons to invest in properties in Palm Jumeirah
Reasonable prices for exquisite premium real estate
An investment in Palm Jumeirah is a steady acquisition. Plus, it will be less expensive than purchasing real estate in other well-known global cities like New York, Los Angeles, or London.
Here, the beach is close by, there is 24-hour security service, easy access to surrounding amenities, and there are many dining and entertainment venues.
If you are willing to search a buy-to-invest villa in Palm Jumeirah, this will undoubtedly be one of the best decisions you will make. In a strong economy, purchasing property in Palm Jumeirah seems more affordable than ever. Prices are actually extremely reasonable compared to the demand for elite properties in this place and its close proximity to the city centre and beaches. Undoubtedly, this is one of the most alluring real estate investment opportunities.
Breathtaking view
The views of the Persian Gulf are amazing from every site on the island. A stunning view of the Dubai skyline can be seen from the housing developments, as well as the endless expanse if the Arabian Sea.
The majority of urban residents are always looking for homes that offer luxury, convenience, solitude, and beautiful views. The renowned palm island is the place where you can find all of this.
Center for economic and leisure opportunities
This artificial island's location puts it close to numerous Dubai's economic centres. Many upscale hotels and offices surround this exquisite place.
Palm Jumeirah is also well-known for its entertainment facilities, in general, such as the adventure park. There are also many clubs for a vibrant social life and a wide selection of fine restaurants. The main attraction is Burj Al Arab, which is so close to the area.
Real estate for sale in Palm Jumeirah is available on the Emirates.Estate website. Please, contact a specialist on the site to select the best offer.