Creating a unique card for the holidays is easy if you have pre-made digital holiday card templates. Templates enable you to change specific elements the way you desire and give your cards a unique feel that the intended recipient will cherish. Holiday photo card templates are ideal and save you time.
Believe it or not, people love unique things as they are memorable and elicits pleasant memories. Brand new designs can make your cards new and stylish. All you have to do is incorporate the best styles and designs that give you the desired effect you want.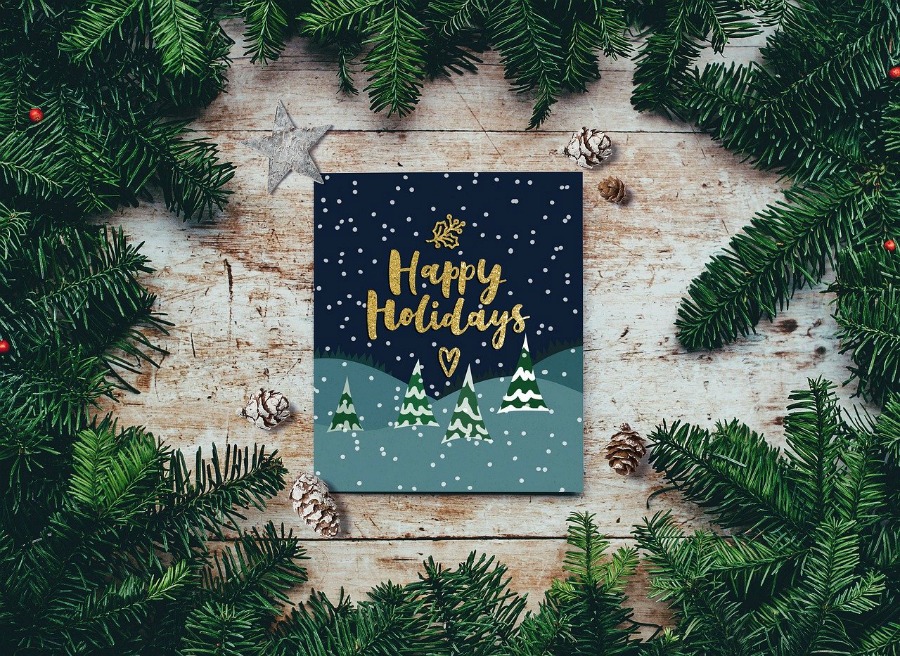 PSD Layered Files
Most holiday card templates are fully customizable to suit your unique personal style. You can simply drop in your photo, add the names and customize the colors or greetings, and you're done. Alternatively, you can leave the photo on the template if it looks great in that background and you're good to go.
New templates come every year and you can sample the best and latest designs to make your cards more functional and stylish.
Freebie Template Set
A free set of holiday card templates are often available on websites. For example, you can pick a customizable set by going to Mixbook and checking out their designs and styles.
When choosing a template, try to pick one whose background is similar to the photo. This ensures there is uniformity as color clashes can undermine your intentions and personalized message. Try to organize everything well to make the card look perfect.
Templates also shorten the time it takes to create your own card. You can also buy amazing templates from reliable card companies such as Mixbook to ensure that you have the perfect card for your loved ones.
Reasons to Use the Card Templates
To Save Time
Holiday card templates save you time as you no longer have to start the design from scratch while trying to make sure it gets to the person on time. However, picking a good template is vital if you want the photo and message to work well together. First, decide what type of card you want. and then browse to find the most appropriate.
Uniqueness
Uniqueness is what makes holiday cards more special and memorable than others. Pick the perfect holiday card template that expresses your thoughts and feelings and complements the message you want to send.
Photo Cohesion
While there are many holiday card templates from which to choose, pick the ones that fit the best with the photo you want to send. Since photos are shot in different landscapes, scenery, and backgrounds, not just any template will do.
Finding and using a holiday card template to create unique cards for your friends and family is a wonderful way to send love. And it's also a card they'll cherish!