If you have been driving for many years then chances are you've experienced that sinking feeling in the pit of your stomach when a rock hits and chips or cracks your windshield. While a small crack or chip may seem harmless enough, it can quickly grow into a much bigger issue if not repaired. And, since your windshield is vital to your ability to see clearly and to stay safe while driving, any damage needs to be repaired or replaced as soon as possible. Here's what you need to know about windshield damage.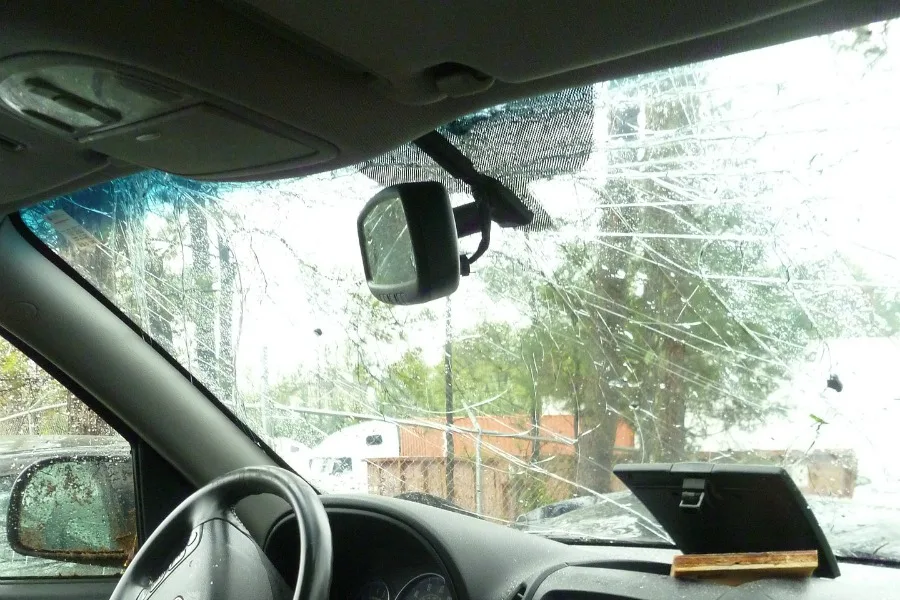 Driving with Windshield Damage is Illegal
First of all, in almost all states, it is illegal to drive with a chipped, cracked, or otherwise damaged windshield. Therefore, depending on your particular state, you may be legally required to repair any damage depending on the size and placement of the issue. This makes it even more important to promptly repair any damage. You can find out about your specific state's laws in this guide.
When to Repair a Damaged Windshield Yourself
If the crack or chip is small enough and not in a difficult spot, then you can opt to have it repaired instead of replaced. Usually, if it's smaller than 6 inches, the damage can be repaired. You can either purchase an inexpensive (usually $10 – $15) DIY repair kit which includes a resin material to fill the crack or chip, or you can hire a professional to do it (usually around $100 or more). Just remember, there's a good chance that a small crack or chip will spread and become a bigger problem, so take care of it immediately.
When to Let a Professional Repair Windshield Damage
If the crack is in a difficult position or larger than 6 inches, then you most likely will need to have your windshield replaced. The costs will vary depending on your vehicle and whether or not your insurance will cover it. In many cases, the cost of replacing a windshield is less than the deductible, so you may wind up paying out of pocket anyway. Depending on your vehicle and your location, you can expect to pay around $250.
Where to Get Windshield Damage Repaired or Replaced
If you opt to have it professionally done, you have several options. You can take your vehicle into a glass repair shop or set an appointment with a company that will come to you. Whichever you choose, the Auto Glass Safety Council recommends checking that the company is registered with the AGSC. If you are still unsure where to take it, ask at your local dealerships.
Another option is to take your car into a dealership. Many dealerships can replace your windshield quickly. As an added bonus, you know you are getting an Original Equipment Manufacturer (OEM) part that is made for your particular make and model rather than an aftermarket part.
Final Thoughts
If you have windshield damage, be sure to take care of it right away. Not only to keep your vision clear and prevent additional damage but also because a cracked or chipped windshield can shatter a lot easier than an undamaged one.