Winter Spiced Coffee Recipe and Dunkin' Donuts At Home Coffees

Add some spice to your cuppa joe this holiday and winter season with this delicious Winter Spiced Coffee Recipe.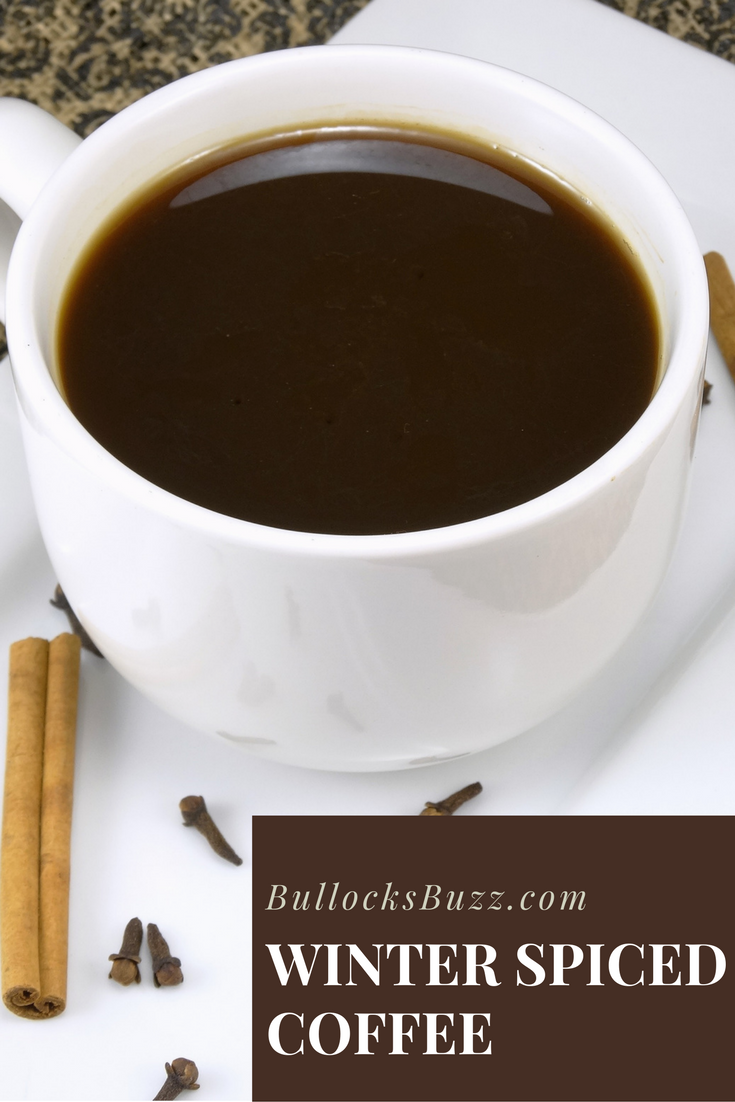 Adding a little something extra to your coffee once in a while makes for a fun change to your normal coffee routine. And I'm not talking about cream and sugar, either. You'd be amazed at how adding some common kitchen spices can give your java a delectable jolt!
The spices used in this coffee recipe always remind me of the holidays with a warm and inviting aroma and a flavor that's divine. The combination of cinnamon and cloves gives the coffee a deliciously warm and spicy flavor, while the brown sugar gives it the perfect amount of sweetness.
It may take a bit of tweaking for you to discover how you like your Winter Spiced Coffee. You may want more spice or you may want less. However, when it comes to the type coffee, I've discovered it tastes best with either a French or a Dark Roast.
I've been loving Dunkin' Donuts Coffee in French Roast Blend and Dunkin' Dark Roast lately. They're nice and smooth and give you the perfect kick of caffeine without any harsh bitterness. And they work perfectly with this Winter Spiced Coffee recipe.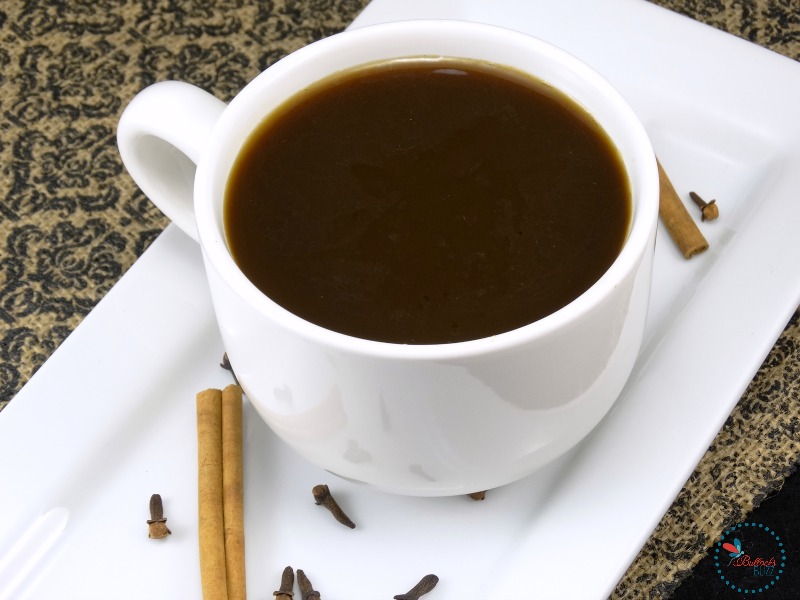 How To Make Winter Spiced Coffee
Servings: 8 cups
What You Need to Make Winter Spiced Coffee
6 cups water
3/4 cup Dunkin' Donuts French Roast or Dark Roast
1 1/2 teaspoons ground cinnamon
8 whole cloves
1/4 cup packed brown sugar
Garnishes (optional)
Whipped cream
Shaved milk chocolate
Dash Ground Cinnamon
1 Cinnamon Stick
Directions to Make Winter Spiced Coffee
Pour water into 8-cup coffeemaker.
In the filter basket, add the coffee and top with the remaining ingredients.
Brew coffee.
Pour coffee into mugs.
Recipe tip: in some coffee makers the addition of spices can make your filter overflow. However, adding the spices to a coffee cup, then pouring hot coffee over the top works just as well. Just make sure you stir well, and let it sit for a few so that the cinnamon and sugar will dissolve. Getting the correct amount of flavor this way is a bit more trial and error, but once you do, you'll love it!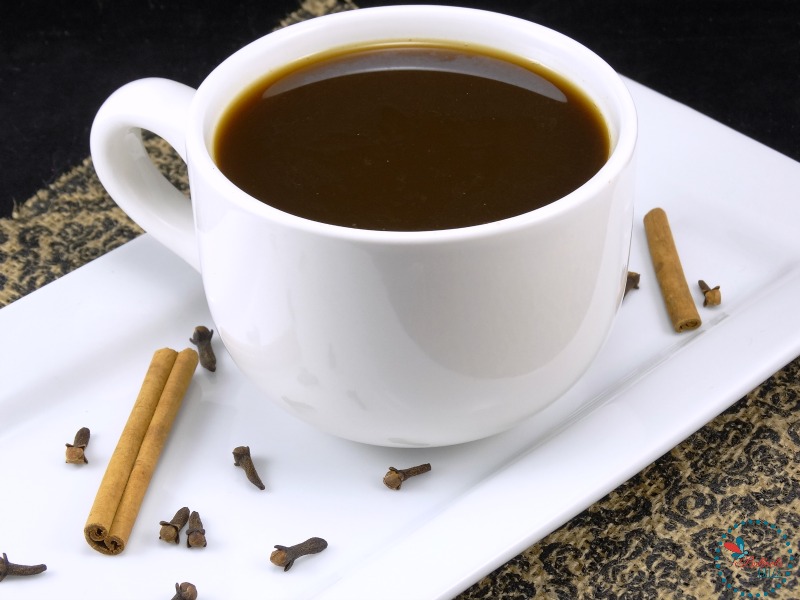 If you want to take your Winter Spiced Coffee to a whole new level, add some toppings! This hot Winter Spiced coffee, topped with whipped cream and shaved chocolate serves as a perfect after dinner treat, especially during the long nights of winter. Simply add a huge swirl of whipped cream to the top of your Winter Spiced Coffee. Then apply a generous sprinkling of fresh shaved milk chocolate! It's decadent and delicious, and worth every single calorie. SO good.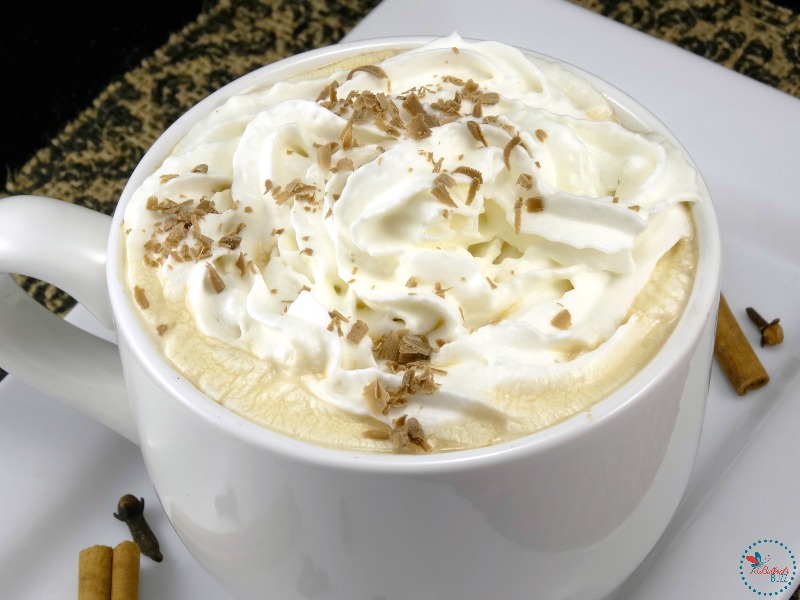 If you're looking for the perfect coffee drink to chase away that winter chill, or you just want to treat yourself to a fabulously delicious coffee drink, you must try this recipe. I promise you won't be disappointed!
Dunkin' At Home
Enjoy your favorite signature Dunkin' Donuts coffee from the comfort of your home! Dunkin' at Home coffees come in both bags and K-cups, and can be found at your favorite grocery.
Get Social with Dunkin' Donuts: Website | Facebook | Twitter
What's your favorite coffee drink during the holiday and winter season?
Love this Winter Spiced Coffee recipe? Share it with friends and family by using the social share buttons below the post title! Want more delicious coffee recipes made with Dunkin' Donuts At Home Coffees? You've got to try this Hazelnut Mocha Delight recipe!