Preserve all of your special memories so they will last for years with YesVideo.
My father loved taking pictures. My childhood memories are filled with him taking pictures, and today I am so happy that he did. When my father passed a couple of years ago, it fell to me to clean out his belongings, and that's when I discovered just how many pictures he had really taken.
My sister and I now have several albums full of pictures, but even better is the fact that he had all of those pictures – and even some he never had printed – made into 35mm slides!
There are literally boxes of slide carousels filled with pictures of my sister and I from the day we were born until we became adults! I even found carousels that have slides of his travels as a teen (back in the 50's) and of his life as a young adult before he met my mom.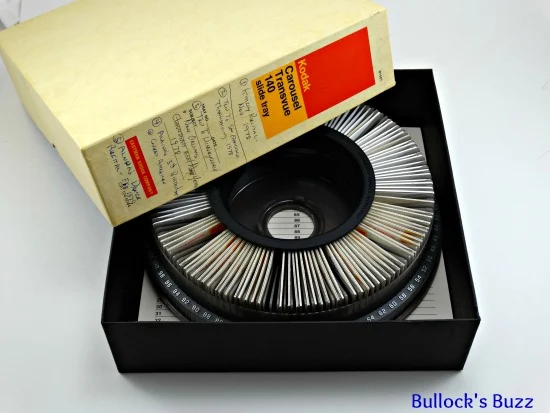 Holiday Memories
The holidays are a time for family and making memories, and many of our holiday memories are captured in those slides and photographs. Memories like the year where every Hanukkah gift my sister opened was almost bigger than she! Or the year I was more interested in eating my first trike than I was helping my sister put it together!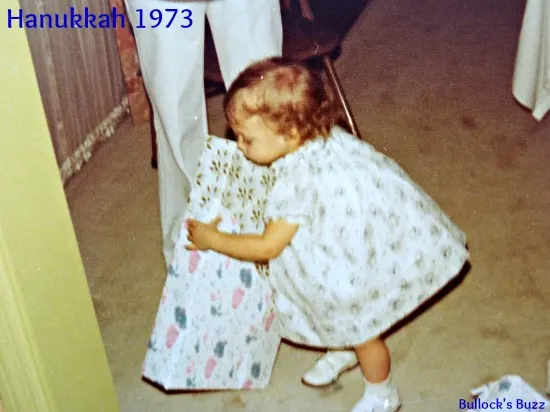 My absolute favorite holiday memory was the Hanukkah when my sister and I were finally old enough to help my dad decorate the house! For years we would watch Dad bring the box of decorations down from the attic, pull them from the box one by one, and hang them up on the windows, from the ceiling and from the mantle over the fireplace. That year Dad had promised us we could help him, but we decided we wanted to surprise him and have the house done by the time he got home from work.
The box of decorations had been brought down the night before, so my sister and I grabbed some tape, opened the box and went to town. By the time we were finished, the den looked like a tornado had come through and flung decorations haphazardly all over the walls, the windows and fireplace.
I can still remember the look on our dad's face when he finally walked in! After the initial shock wore off, he went and got his camera and took pictures of it all – pictures that are now on a carousel of slides.
Preserving Special Memories
All of these are memories I want to preserve, and to be able to share with my children – hopefully one day my grandchildren. But with so many of these pictures on slides, and my not having a working projector, it makes it impossible to revisit and share these memories.
Plus, I can already see the effects the passing years are having on the photographs, so I am willing to bet the slides are not faring much better. YesVideo is the perfect way to preserve memories like these so you can take your family on a trip down Memory Lane!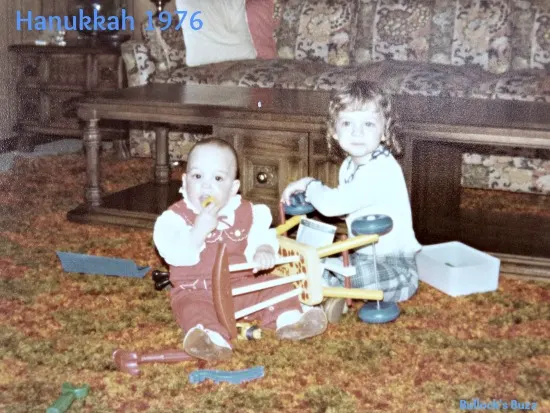 What Is YesVideo?
YesVideo helps you save your holiday and other special memories by transferring videos, camcorder tapes, movie film reels and 35mm slides to DVD. You will find that the process is amazingly simple and very secure. In fact, the technicians at YesVideo handle customers' memories as if they were their own. Their Memory Factory contains surveillance cameras at every stage, and digital copies of the transferred videos are archived for added security.
How Long Does It Take to Have YesVideo Transfer Memories to DVD?
This holiday season, while you are visiting your parents and other family members, why not have everyone dust off their old videotapes and slides and send them in to be preserved! Each family member can place their own transfer service orders, or you can combine all of the videos and have each member order their own customized DVDs after the transfers are complete.
Home movie memories make a very special and unique holiday gift. While orders typically take 3-4 weeks to complete, please keep in mind the holiday season is a very busy time in the memory factory. Therefore, YesVideo asks that you please allow some extra time for them to do your DVD's.
Learn more about YesVideo's holiday ordering deadlines at https://www.yesvideo.com/yvsummary_social.html
Where Can I Find YesVideo?
To make it even easier and to save more time, you can place your order at the photo counter of your local Costco, Sam's Club, Walmart, or CVS pharmacy!
For more information and to transfer your home movies, be sure to visit the YesVideo website. You can also keep up with the latest news and promotions by connecting with them on social media.
What are some of your favorite holiday memories?