NYC & Company estimates a rise to a record-setting 61.8 million visitors to New York City by year's end, 2017; and that is despite experiencing the first downtick in international tourism to NYC since 2009.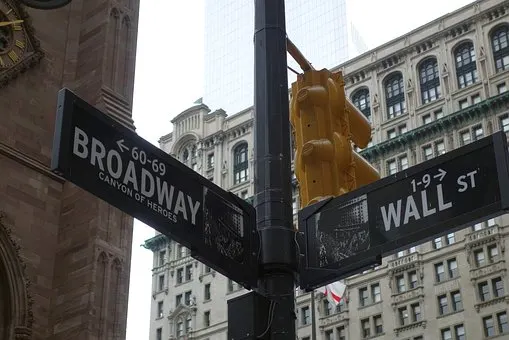 That means an uptick in domestic travel to NYC, which is perhaps, what you're planning on doing for your next tourist adventure. But it also means crowds will be larger than ever before. How do you fight the traffic and still see everything you want to in New York in a limited few days and with a limited travel budget?
Here are three great ways to get around NYC and have an unforgettable experience, while minimizing the effect of the crowds:
1. Explore the City by Bus
If you're unfamiliar with New York City's street grid, you want to focus on sight seeing instead of driving and you want to hit a large number of the city's most iconic tourist stops in a single round, try a double decker NYC bus tour.
Expert drivers will ensure you never get lost or take less than the most ideal route, while expert tour guides will clue you in on the history and significance of each site you pass or hop off to see up close. With tour companies like TopView New York, NY, you can choose from multiple routes that cover the whole city and even hop on and hop off to create your own "customized" itinerary if you already know what you want to see.
There is a reason why the number of tour buses on New York's streets has tripled over the last decade. Affordability, flexibility, easy booking online or on-site, and a broad "buffet-style" overview of top tourist destinations are all in the package.
2. Tour on "Bike-back"
You maybe never considered biking the Big Apple, but rental bikes are extremely plentiful across the city. Also, when you take to the bike lanes and biking paths, you skip the vehicle and foot traffic.
Besides biking alone on an NYC bike tour or going with your own self-contained group, there are many ready-made bike tours offered by NY travel companies.
Some of the best things to do in New York on a bike include: skirt the scenic Brooklyn waterfront and cross over the Brooklyn Bridge, explore Central Park's greenery, museums, and other attractions, go on a multi-borough tour, or bike from New York to a park outside the city on an all-day trek.
3. Boating the NYC Shore
Another way to see New York that many fail to think of, but that offers some of the most amazing and unique views of the city, is to take a water tour. You won't have to worry about traffic while out on the water. Just relax and enjoy the ride.
There are many different water tours to choose from, including: The Liberty Tour out to see the Statue of Liberty, a hop on hop off water taxi cruise, a yacht experience that is a veritable "party in the harbor," or a route around the entirety of Manhattan Island.
Your vessel of choice can range from sailboats to speed boats to ferries, and more. The "ambiance" is anything from relaxing and romantic to a swanky, fast-paced party atmosphere. It's totally up to you.