This is a sponsored post with FunkAway and BraVoMark. All opinions are mine.
Chase Odors Away with FunkAway
With a husband working construction and a teenage stepson involved in sports, smelly clothes and gear is something I deal with on a regular basis. While my detergent does a good job cleaning their clothes, their equipment is a different story. I used to think there was no way to completely eliminate that yucky odor, but then I was introduced to FunkAway.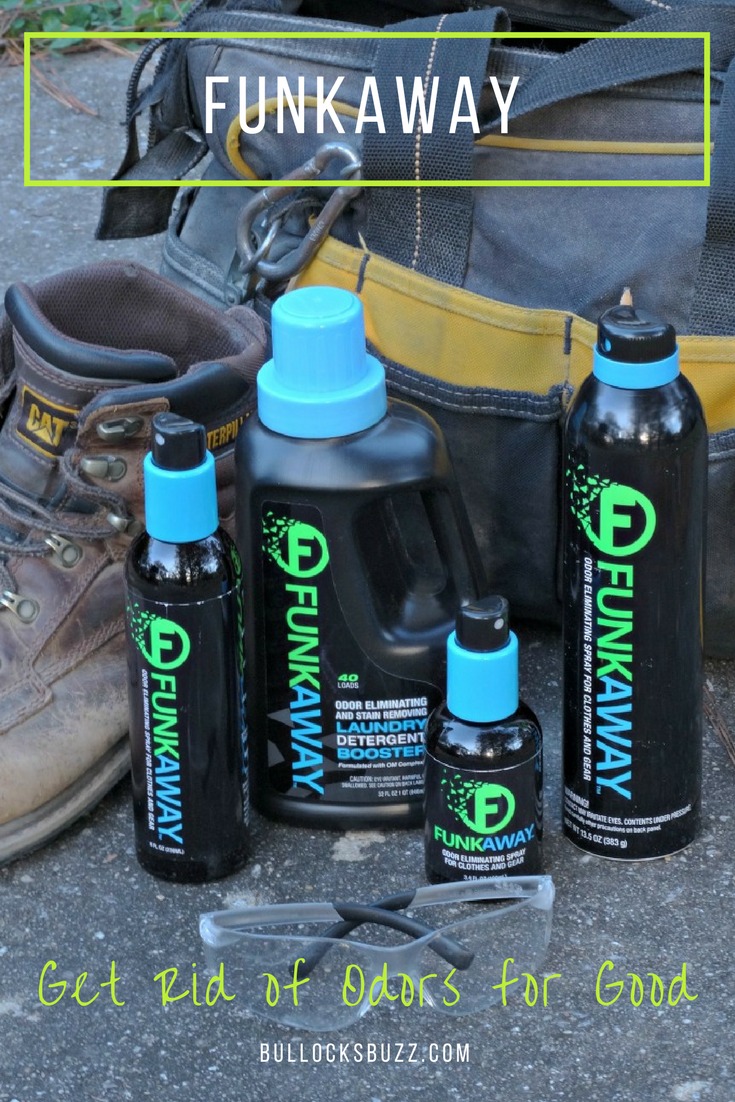 What is FunkAway?
Did you know that sweat itself doesn't stink? The smell actually comes from the bacteria that feeds on the sweat and then out-gases the nasty odor. And that icky odor is one that I just cannot seem to get out of my husband's boots, hard hat, and even his tool bag! Sure, I tried using different sprays and powders, but they simply masked the odor. And it always came back. FunkAway does exactly what its name suggests, it gets rid of that funk!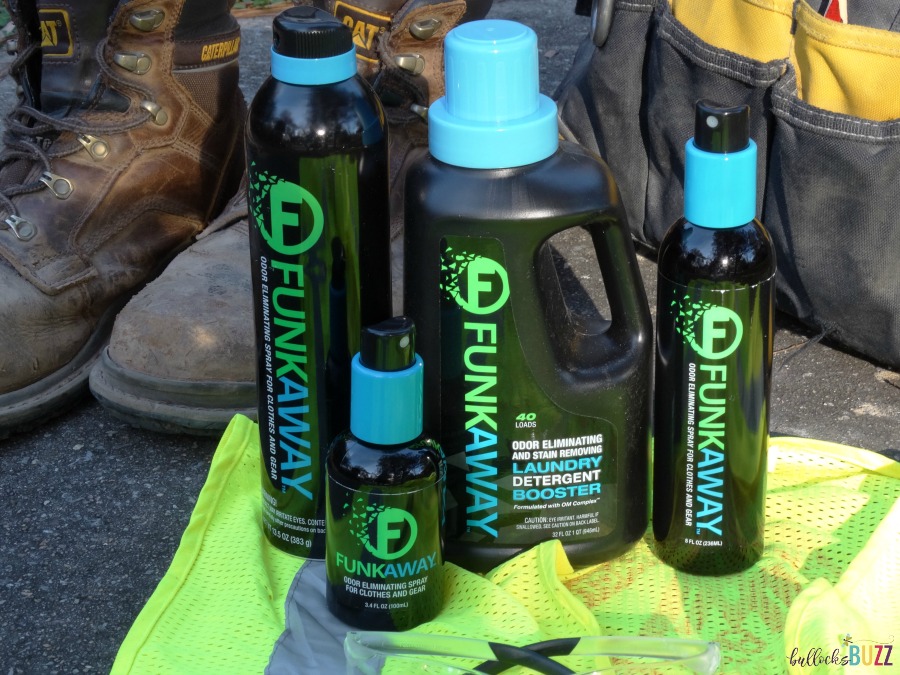 How Does It Work?
FunkAway is scientifically designed to eliminate that nasty funk, or bacteria odor. How? Formulated with a unique, patented compound called OM Complex™, it attacks the odor and devours it at the molecular level. It basically encases the odor molecules in an unbreakable bubble, then breaks them down so they are gone for good. FunkAway doesn't mask the odor, either. It eliminates it. And it works upon contact!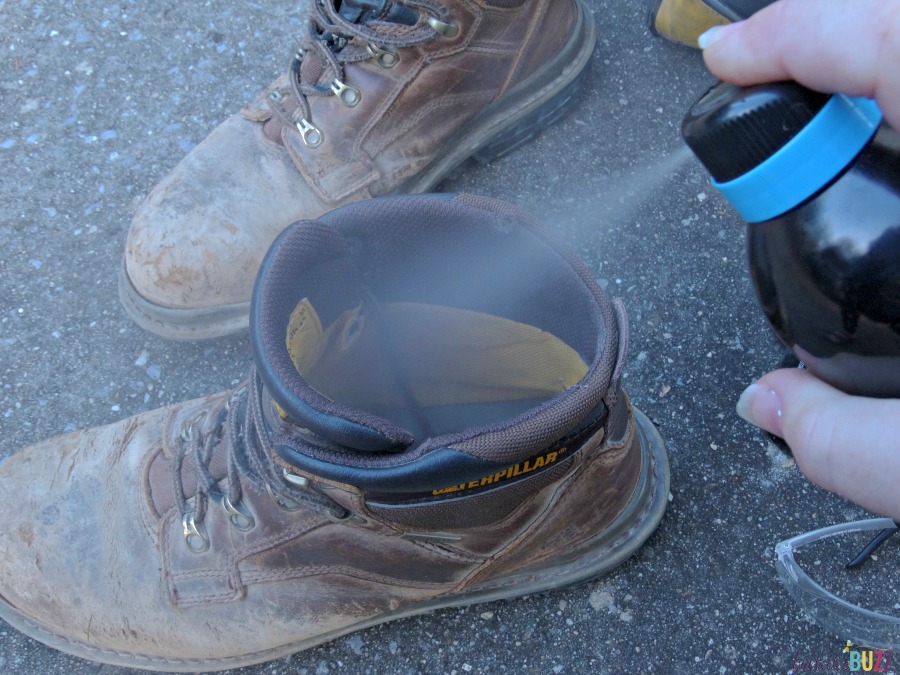 FunkAway is perfect for use on items that you can't wash or immediately wash. I use it on my husband's work boots, gloves, hard hat, safety vest and even his tool bag. It also works wonders on my stepson's football helmet, gloves, guards and pads. I've even used it in my car!
FunkAway for All Your Needs
FunkAway is available in a variety of easy-to-use formulas and several different sizes to fit your every need including:
The Traveler – a handy 3.4 fl oz spray perfect for carrying in the car or in a bag or purse.
The Utility Player – a versatile 8 oz pump-spray that is an ideal size to take on the road.
The Heavyweight – a 13.5 fl oz aerosol delivery spray that eliminates odors for maximum area coverage.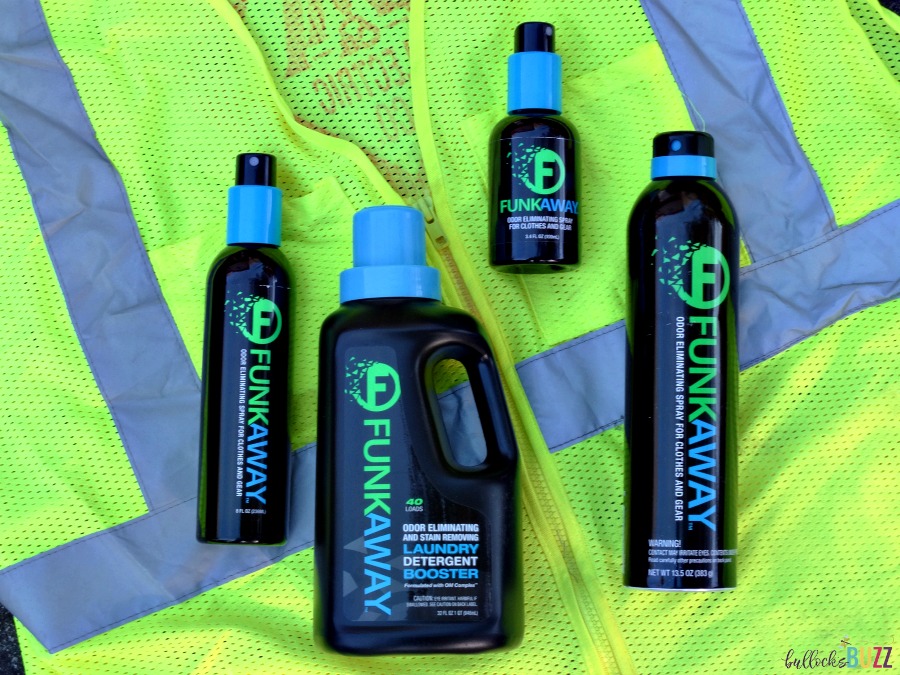 FunkAway also makes a laundry booster! This 32 fl oz bottle is more than enough to get rid of unsightly stains and stinky smells! I use along with my detergent when washing my husband's work shirts, pants and socks. I love how it adds just a little hint of scent to the clothes to make them smell even nicer, while completely eliminating any yucky smells.
They also offer several different combo packs!
In Summary
In summary, I am thrilled with this odor elimintor! It works quickly and it works well. I use it on all sorts of items, and have yet to be disappointed. And now, thanks to FunkAway, at the end of his long work day, I can look forward to my husband enveloping me in his arms, and not that yucky, funky odor!
For more information about FunkAway and how to purchase please visit their website. And don't miss the following Black Friday and Holiday specials below!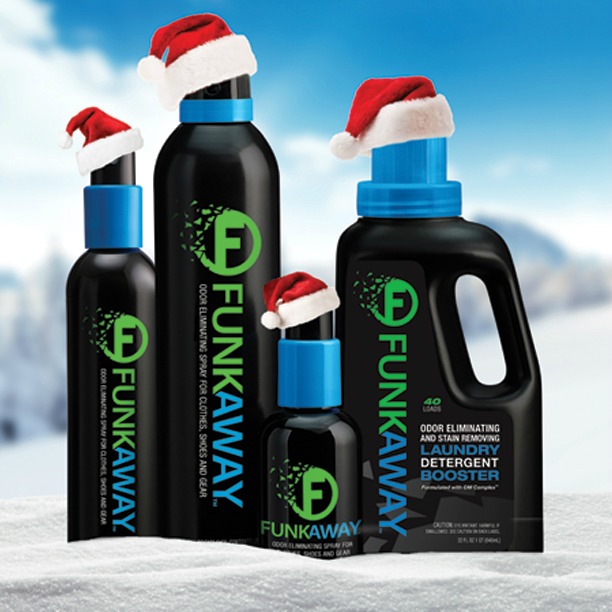 FunkAway Special Holiday Promotions
Black Friday/Cyber Monday Special
– get free shipping all weekend long! Offer runs from 12:01am Thursday (Nov 23) – 11:59pm Monday (Nov 27).
Holiday Season Special
– buy $12 worth of product, and get a free Traveler size (3.4 oz) to add to as a Stocking Stuffer! Offer is good from 12:01am Tuesday (Nov 28) – 11:59 Monday (Dec 25)