Traveling with your little ones can be fun, but it's also extra stress for you as you have a responsibility to ensure their safety. Properly fitted child safety seats and booster seats paired with careful driving are crucial, but is there anything else you can do? Here are a few essential car safety tips for children that will help you keep your family safe on the road.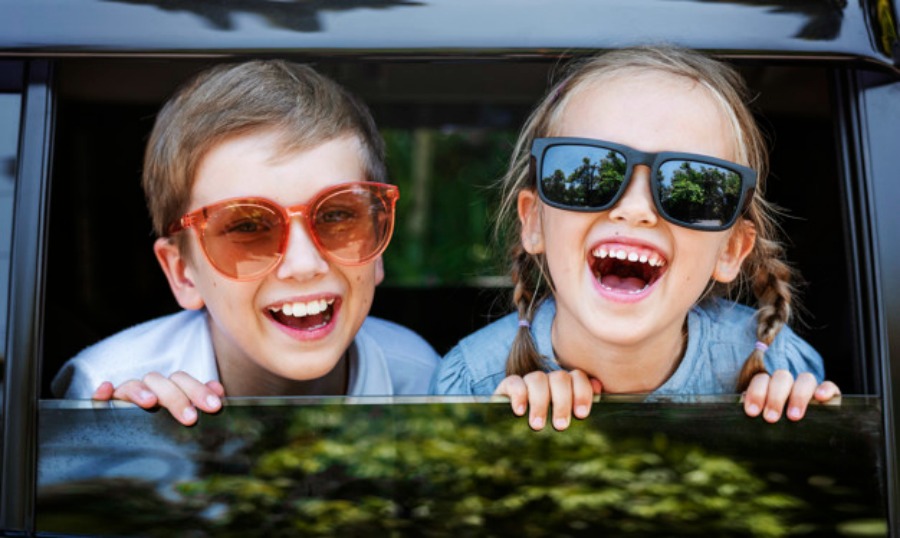 Image: freepik.com
1. Use Child Safety Seats
One of the first car safety tips for children is proper restraint. Children under 12 should ride in the rear seat in a suitable child seat or wearing a seatbelt, depending on their age.
However, statistic says that nearly 75% of car seats aren't fitted correctly, i.e. not secured to the car tightly enough. When installing the seat, be sure to follow the instructions that come with it. You can even have a car seat technician check the seat to see if it's properly fitted.
If your kids are older, insist that they always wear a seatbelt. The data from NHTSA shows that about 50% of teens who died in car accidents were not wearing a seatbelt.
2. Make Sure Everything is Secured
Another important car safety tips for children is to make sure everything is secured. In case of a car accident, heavy and sharp objects kept inside the car can be very dangerous. Make sure you don't keep any such items on the parcel shelf behind the rear seats. Keep any loose items in the trunk or in the glove box, or behind the cargo barrier. Put all heavy objects on the floor and use cargo anchors to secure loose objects in the trunk.
Finally, make sure passengers in the rear seats are wearing seatbelts as they can also fly forward in case of a crash, injuring themselves or the passengers in the front seats.
3. Keep the Kids Safe Inside and Outside the Car
Next up on our list of car safety tips for children is to make sure your children always keep their head, legs, and arms inside the car when it is moving or parked on the side of the road. Activate child-proof door locks to prevent the children from getting out while the car is moving. It also helps if you have a car emergency kit in case you're stranded at the side of the road with your children in the car.
You should also keep your children safe outside the car. Make sure there are no children behind your car before putting it in reverse.
Finally, don't leave your little ones alone in the car. Every year, many children die from heatstroke in motor vehicles. Make sure you know where your children are at all times and always look in the back before you leave your car.
4. Drive Safely
Once you've ensured your little ones are all safe in the child seats, you can start the car and drive. To ensure you and your family arrive safely at your destination, follow speed limits, be aware of other vehicles, and pay attention to the road signs.

In addition, avoid distracted driving, be it smoking, texting, or using mobile apps. If your phone is too much of a distraction with its buzzing and beeping, shut it off.
What Can You Do in Case of a Car Crash?
Remember to gather all the information at the scene and don't leave until you've been checked out by emergency services personnel. Once you have the all-clear, legal firms like www.krwlawyers.com/car-accident-lawyer/ can help you understand your options and stand up for your rights If you or a loved one were injured in a car accident.
Traveling with your kids is one way of bonding with them. It is important to follow a few basic car safety tips for children so that your trip won't end in disaster.